Bandcamp Picks for the week of 11/19/20 featuring Jess Cornelius and Little Hag!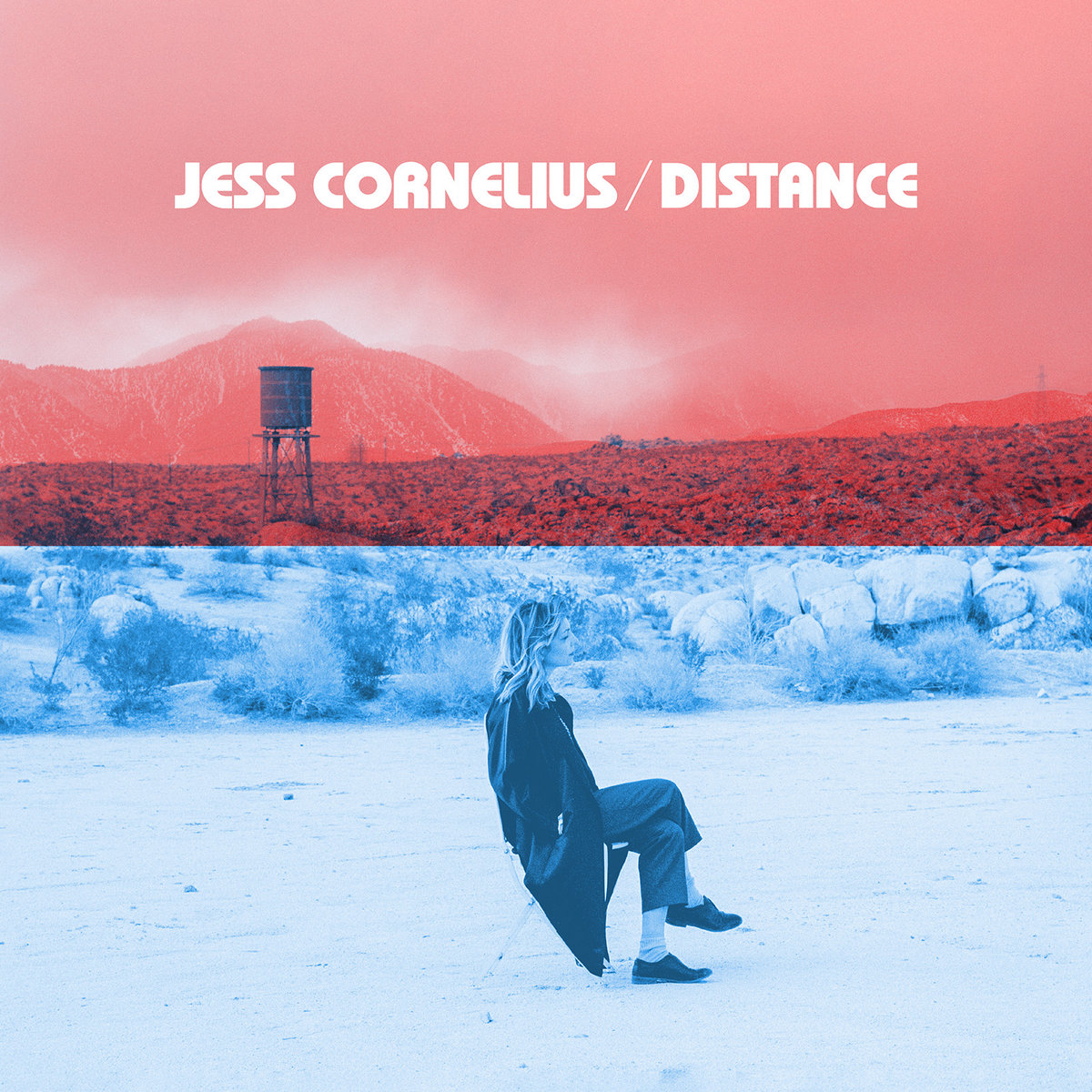 Jess Cornelius – DISTANCE
Genre: Blues Rock, Indie Rock
Favorite Tracks: "No Difference," "Here Goes Nothing," "Banging My Head," "Love and Low Self Esteem"
Jess Cornelius's debut solo album has been a long time coming. I first saw the singer-songwriter in April of 2018 opening for fellow Aussie rockers Rolling Blackouts Coastal Fever, and at that time the cutting reverberations of her sparse EP, NOTHING IS LOST, quietly communicated some humanity to a Los Angeles audience there primarily to see uptempo, ruckus jangle pop. That EP always struck me as a direct response to the work she'd done fronting Teeth & Tongue, the turn-of-the-decade electroclash indie pop outfit she'd gotten her start in earlier in the decade, a quiet, bleeding heart alternative to bright synths and catchy choruses. Released in 2017, NOTHING IS LOST was timely, the kind of record that should've been in more Boygenius-adjacent conversations over the next few years had the right labels or tastemakers heard it, an EP with songs that were pound-for-pound as good as any other one-woman show you could find at that time. And you could tell whatever slow burn magic was unfolding that night at The Echo was working for an audience who were being taken emotionally by surprise. Whatever album was to come would surely stab us in the heart with just as much emotional prowess.
But as it would turn out years later, DISTANCE, Corenelius's debut album, is a whimsical and fulfilling departure from NOTHING IS LOST—not a return to the electropop ticks of Teeth & Tongue, certainly, but similarly playful in its production and aesthetic. DISTANCE is filled with soaring blues hooks and colorful indie rock drive, rarely falling into the despondent melancholy of earlier singular EP. No song captures the evolution between the two releases better than closer "Love and Low Self Esteem," the one holdover from the EP that's been re-recorded to great effect as a closer, the drums, organ, and backing vocals upping every bit of intensity without ever sacrificing the sheer power of the original. Cornelius's voice, which can powerfully hit soulful cries of joy and sorrow, strikes great balance across DISTANCE, from fuzzy pop bummers like "Body Memory" to coasting lounge rock snapalongs "Street Haunting." A full band sound recontextualizes Cornelius's voice, hope and promise radiating from each track. "Born Again," the sole quiet, distant harp plucked heartbreaker on DISTANCE, surrenders itself to darkness only to be rejuvenated by the slow swinging arena ballad "Palm Trees" and highlight teeth gnash rocker "Banging My Head." The blend of neo-soul, blues rock, and haunting singer-songwriter bombast across DISTANCE is a combination that's hard to pull off without veering too far into bland coffeehouse rock (the only other album I can think to have done it this year is Alexandra Savior's smoother, more cinematic album THE ARCHER). It's an emboldened debut that demands to be heard. Check it out on Bandcamp. [CJ Simonson]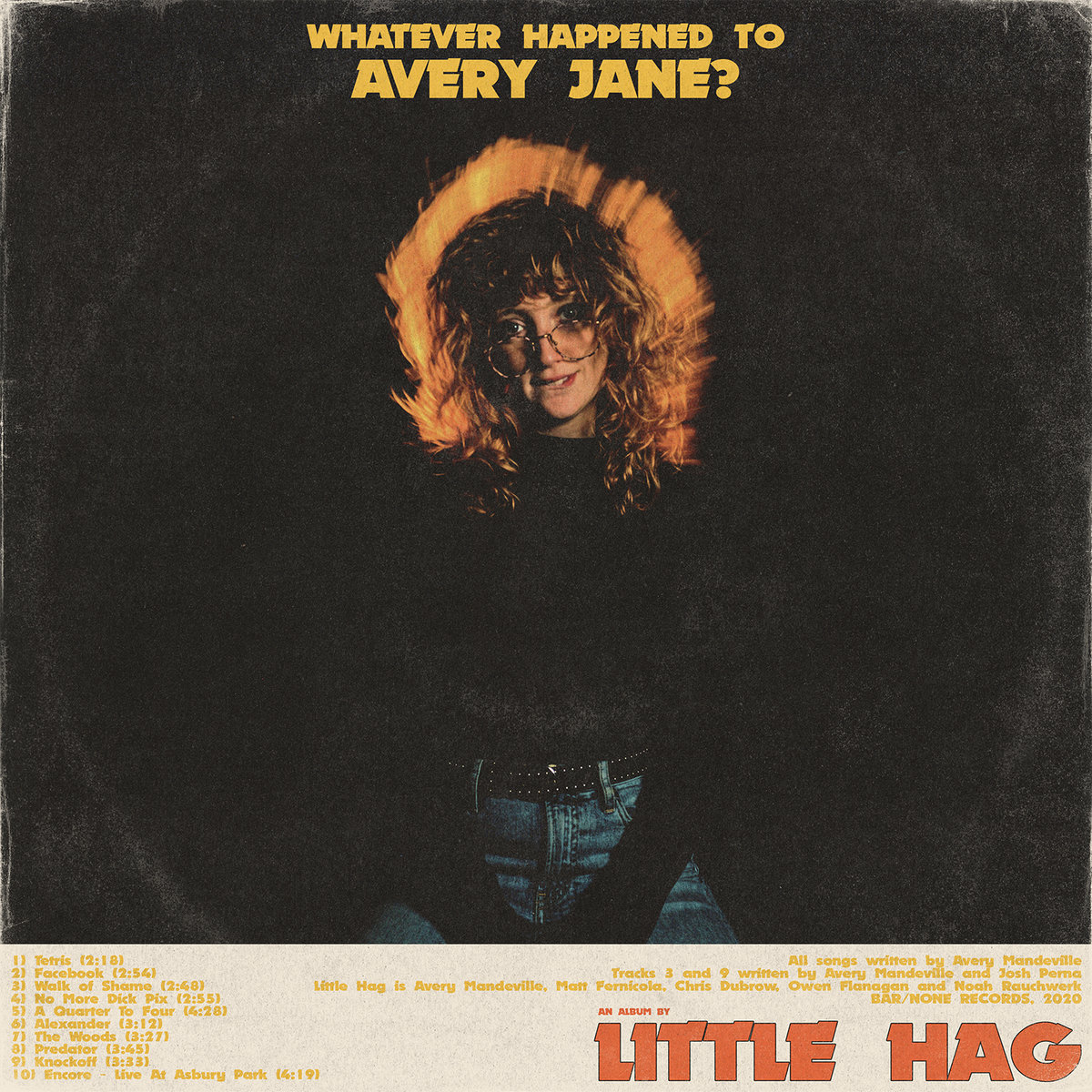 Little Hag – WHATEVER HAPPENED TO AVERY JANE?
Genre: Indie Rock, Lo Fi Pop
Favorite Tracks: "Facebook," "A Quarter To Four," "Walk Of Shame," "Encore"
Little Hag is the emergence of a wholly-formed identity from Jersey songwriter and performer Avery Mandeville. Like many of us, she was optimistic going into 2020, having just signed to Bar/None Records with plans to see the world from the view of the stage before said world shut down and she was left in her bedroom with nothing to do but write songs. Ultimately, this dilemma suited her well.
From her summer-bummer single "Tetris" to her cheeky last track "Encore" ("Can I get a hey hey hey?"), we are faced with the elastic power of Little Hag's songwriting. She'll distort, stretch, and pull at any expectations we may have until we're left throwing our hands up to sa, "fine, goddammit, go ahead and rock our world like that, see if we care!" Mandeville's voice shakes on every held note, like she's unsure whether to laugh at you or scream in your face—listening to the album on repeat as if to say, please, Avery, please, do both. Rip me the fuck apart. The true joy found in this album is absolutely indecent, and not just because she's singing about some pretty sad shit. WHATEVER HAPPENED TO AVERY JANE? is a slap in the face, moving from outward topics of dick pics to casual allusions of abuse, all the while encouraging us to dance like we're six drinks in.
With WHATEVER HAPPENED TO AVERY JANE? Mandeville isn't just asking where the hell her sense of decency went, she's asking us why the hell we're still holding on to any of ours. Little Hag has somehow managed to emerge from the year of 2020 stronger, tougher, and with a better sense of humor than the rest of us. So, whatever did happen to Avery Jane? Probably the same thing that happened to my dignity (but not my pride): it got turned around and sent the fuck away. Good riddance, honestly. Who needs 'em. Stream WHATEVER HAPPENED TO AVERY JANE? on Bandcamp today. [Devyn McHugh]