Bandcamp Picks of the Week is back and better than ever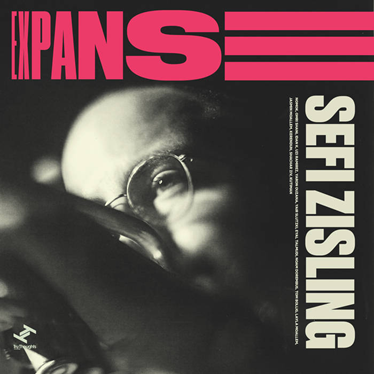 Sefi Zisling – EXPANSE
Genre: Contemporary Jazz, Afrobeat
Favorite Tracks: "Dark Movements," "Ongoing Morning," "Epilogue"
The sound is right there in the album's description, doing more work to set up the sound than I ever could: John Coltrane, Grant Green, and Fred Wesley. One of the prominent jazz artists to rise out of Tel Aviv, a city on the coast of Israel, on EXPANSE Sefi Zisling stylishly weaves the lushness of Coltrane, the swinging cool of Green, and the smooth funk of Wesley into one record that charts a lot of different sounds. While Zisling's trumpet constantly sends the record to new highs (the methodical soloing and harmonies in "Dark Movements" will linger with you), guitarist Uzi Ramirez remains a bright spot across the record, from his peppy grooves on the cosmic single "Happy Solar Return" to the vibing solo on "The Sky Sings." The album is admittedly straightforward and there's a peacefulness to songs that are so structurally simple and accessible; the 16-minute "Epilogue" is as avant garde as the record chooses to go, a slinking, "Caravan"-esque mystery that slowly builds on itself while adding more and more layers, tenor saxophones and trumpets colliding in a sea of bright, dizzying colors by the end of the track. "EXPANSE captures the essence of the classic jazz sessions, committed to the outcome—mistakes and spontaneous moments included," the liner notes read, and there is indeed a classicism to the sound of the record that is comforting. Give the album a listen on Bandcamp.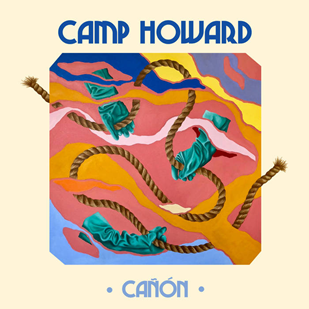 Camp Howard – CAÑON
Genre: Indie Rock
Favorite Tracks: "Don't Say Shit You Don't Mean," "Out of the Blue," "Bubba Two-Shoes"
It always struck me as odd that more bands don't worship at the altar of Daniel Rossen, he of Department of Eagles and Grizzly Bear fame. Despite Grizzly Bear in particular being one of the most important indie-leaning acts of the last decade (you can't turn on an alternative adjacent Pandora station without hearing "Two Weeks" still), their sound isn't one that's being copped many places. It's a particularly singular sound, those vocal harmonies, the electricity that comes from that guitar piercing the silence—the way it splashes in the open of "Yet Again," for instance.  So perhaps I've answered my own question on why it hasn't been more influential on a new generation. Still, that's part of what makes CAÑON feel so instantly pleasing, as Virginia's Camp Howard are really just the DIY bilingual version a decade later and it fucking rules, a fitting continuation of the sound and a nice legacy to see carried on. And it should be said: Camp Howard are fun, an adjective rarely used to describe Ed Dorste or Rossen musically. The vocals and guitar tone are going to seem instantly familiar, and you probably won't be able to fully shake the comparison even in its more direct indie rock moments (squint and you can see a bit of Local Natives in the DNA of "Bubba Two-Shoes" or Real Estate on "Out of the Blue," both highlights), but that's totally okay. CAÑON has grooves for days, from the crunchy bounce and funky bass line of "Placid" to the instant pop of the guitars on "Don't Say Shit You Don't Mean," these songs are a good hang in ways that "Knife" or "Foreground" never tried to be. Camp Howard are making music for the next phase of indie rock, whenever that's coming, so look for it and give CAÑON a listen. It's here for your listening pleasure on Bandcamp.