It's our Bandcamp Picks of the Week, featuring the bright year-best indie pop of Boyish, and the dizzying slacker punk of Dumb!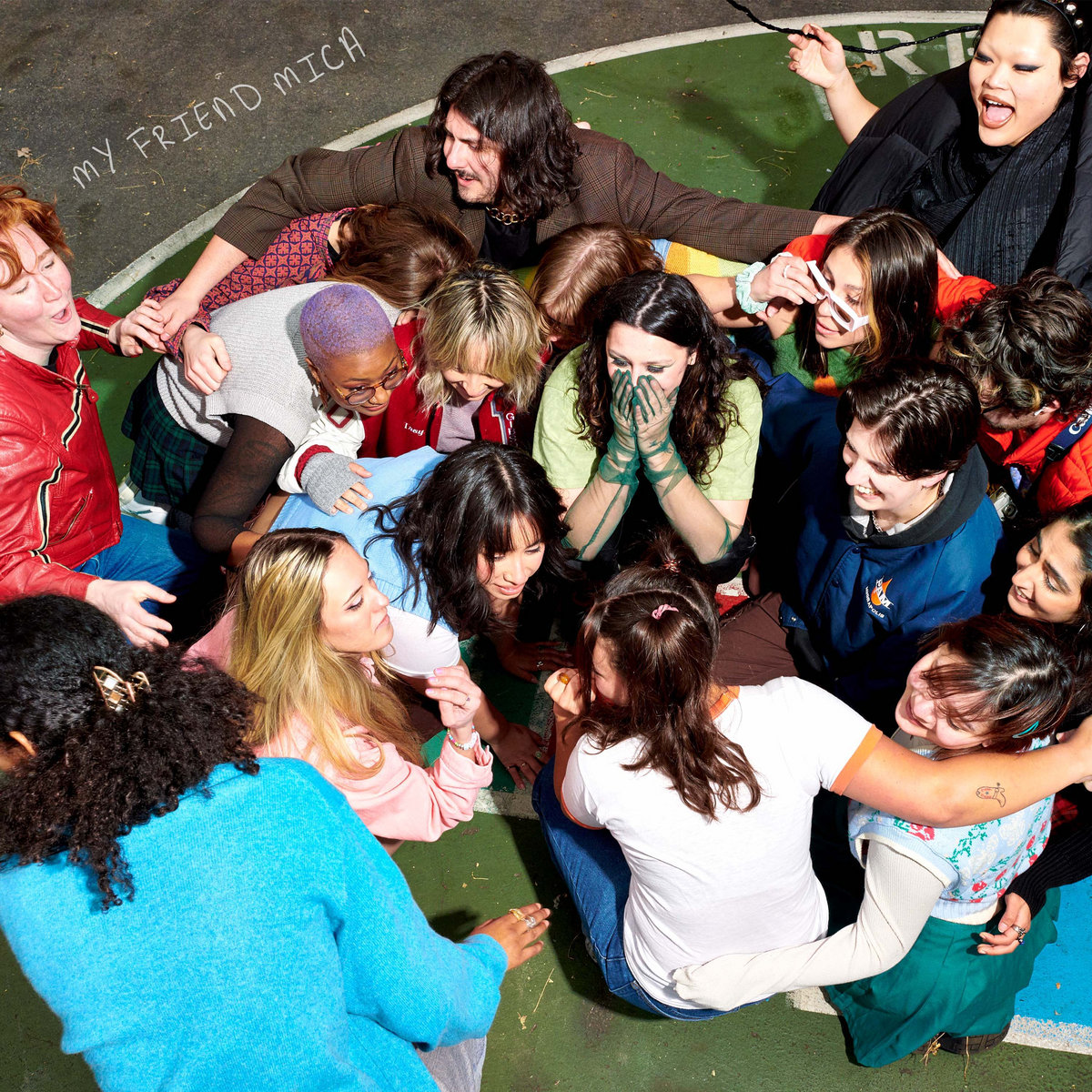 Boyish – MY FRIEND MICA
Genre: Indie Pop
Favorite Tracks: "You Wanna Hurt Me," "I Think I Hate It Here," "Congratulations"
There's so much music to keep up with, and 2022 was a fantastic year for the indie set. As publications continue to release their best of the year lists alongside personal lists from music obsessives, there's always a scramble to catch up on hidden gems. Unfortunately, there were absolutely too many fantastic records, which isn't a problem per se, but it does mean there are some releases that will slip right through the cracks. For me, that's what happened with one of the best EPs released this year, MY FRIEND MICA by duo Boyish, which came out this past May.
This collection of indie pop songs from Boyish fits well next to their contemporaries like girl in red, or former tourmates MUNA, but you could also easily put them alongside a pop superstar like Taylor Swift. That's a pretty bold statement, but India Shore and Claire Altendahl have crafted some truly solid indie pop on MY FRIEND MICA. "Congratulations" is a bonafide hit, but it was the opener, "You Wanna Hurt Me," that ended up on repeat for me most. It does what a pop song does best: be utterly devastating while still having a catchy beat that's easy to dance to. Shore sings, "I know you wanna hurt me / I'm gonna change you / If it's the last thing I do / I'm gonna let you / Only if you save me." It's a real punch to the gut, and reminds me of how I felt in every relationship from age 15 to 23. That's not to say the songwriting is immature by any means; Boyish perfectly mimic the feelings you have while trying to figure out life and love while time feels like it's moving at a snail's pace. Those formative years when every breakup feels like the end of the world and every song you hear ties itself to that innocence. "I Think I Hate It Here" feels like the rush of thoughts that wouldn't stop and compelled me to write pages of teen angst that were folded up and passed to friends in the halls between classes. There are such powerful emotions constantly exploding out of everything you do.
Looking back on my youth, the queer voices represented in my CD collection then didn't stray beyond Le Tigre, The Magnetic Fields, and David Bowie. (Oh, and eventually, I got that first Fischerspoon album, which really hit right, even if I wasn't quite sure why at the time.) These bands left a deep impression on a young me when I didn't exactly know who or what I was. Moreover, they were a comfort to a confused, music-obsessed dork who suffered from depression. On the title track, Shore sings, "Part of growing up is knowing there's a kid / Talking to me from the back of my skull / And it's still scared of everything / Right now it's seeing stars." As an elder millennial some 20 years later, that's still me, except now I find comfort in queer bands like Boyish knowing that younger folks will grow up with them in their Airpods. Find it on Bandcamp. [Jack Probst]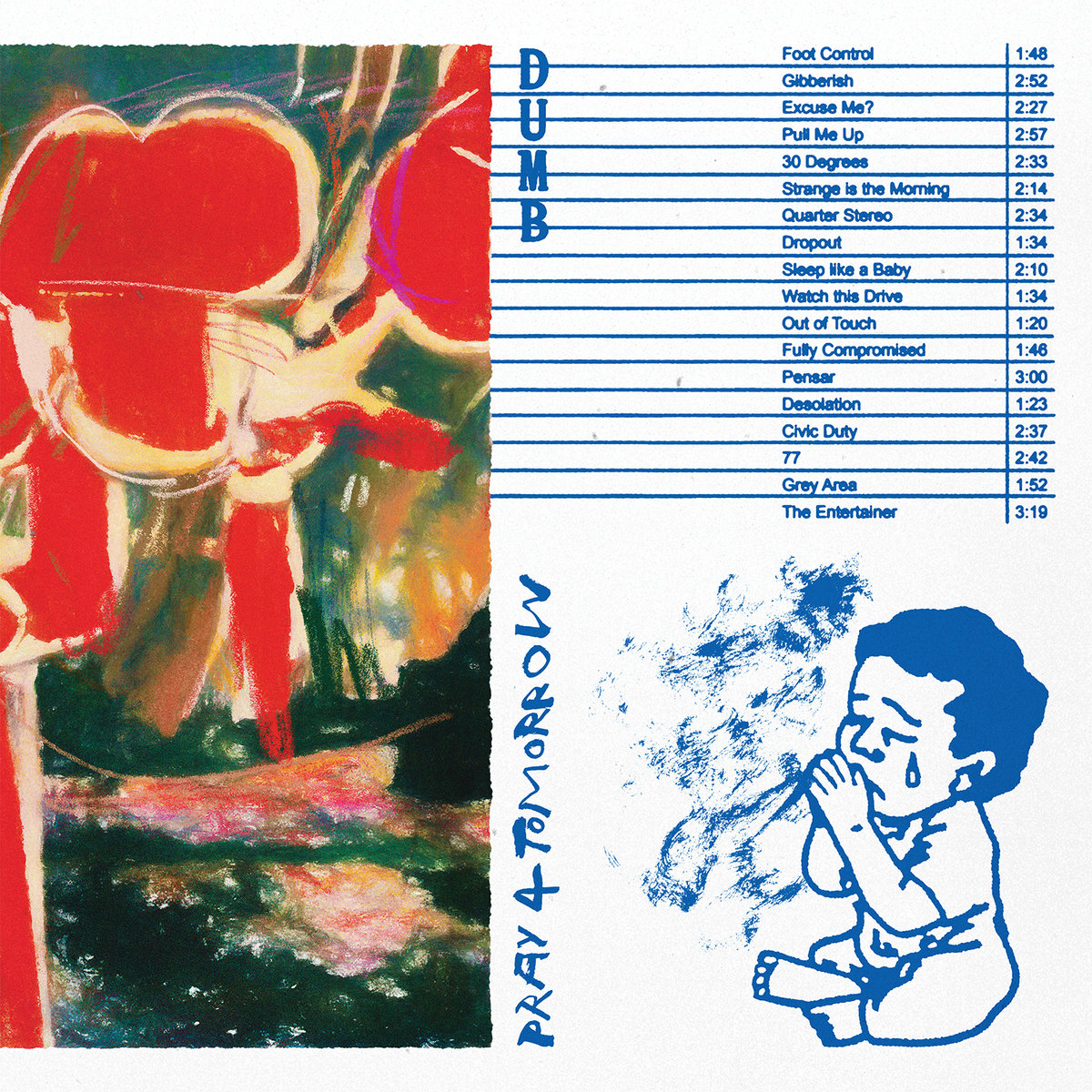 Dumb – PRAY 4 TOMORROW
Genre: Punk
Favorite Tracks: "Gibberish," "Pull Me Up," "Out of Touch," "77"
The easy elevator pitch for PRAY 4 TOMORROW, perhaps more than CLUB NITES or SEEING GREEN before it, is that if the burntout street strutting punk of Parquet Courts' LIGHT UP GOLD is something you regularly return to, Dumb are the band for you. I'm sure the Vancouver rockers and longstanding Mint Records signees fucking hate that elevator pitch—God knows Andrew Savage abandoned the desperate, hungry punk rock of the groups breakout almost immediately after GOLD struck its titular metal. While Parquet Courts were off playing ELLEN, Dumb were steadily and meticulously honing and sharpening that exact sound, and PRAY 4 TOMORROW is their quickest hitting, scrappiest, and most diverse work to date.
Cramming 18 tracks into just over 40 minutes, they offer the fullest sonic range of their talents, squeezing in claustrophobic horn jams, melting deadpanned guitar tones, and garage rock headbangers that strike a jittery balance between anxious and carefree. PRAY 4 TOMORROW's blitzing pace is intentional information overload; Franco Rossino's drawling back-talk anchors a range of sounds, but the lyrics themselves are meant to invoke a dizzying deluge of thoughts and fears. On standout "Pull Me Up," Rossino offers a dozen different modern theses to pin the record to, from, "Maybe I should reconsider formulaic information, yeah / I'm sinking deeper into propagandist meditation" to "You can find me in the center of your favorite bathroom lineup / Spouting stuff I heard online for about the hundredth time." PRAY 4 TOMORROW is acutely aware how to capture the modern working class—perhaps less in a spirited, unifying sense (though there is a rousing energy to much of their catalog), and more in the ways we individually cope. Put plainly: "My friеnds are tired of listening to mе whine and complain / But I wake up every Monday, joke's on me again." It's Dumb's finest release yet and the best punk album of it's ilk released this year. Check it out on Bandcamp! [CJ Simonson]