It's the Bandcamp Pick of the Week for 12/4/2020, featuring topographies, Floating Room, Molchat Doma, Ethan P. Flynn, and Jaga Jazzist!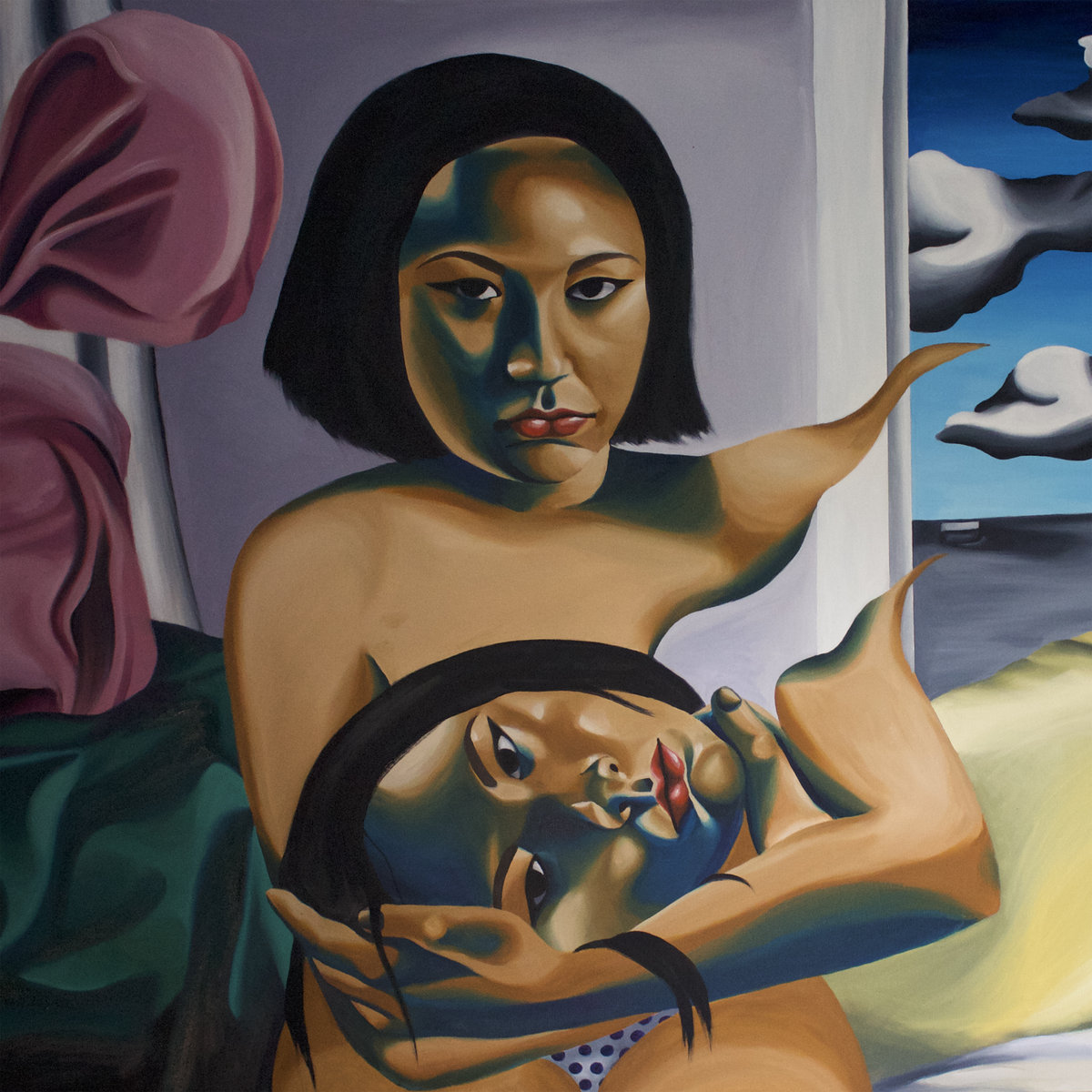 Floating Room – TIRED AND TRUE
Genre: Indie Pop, Math Pop
Favorite Tracks: "Freak Show," "Held Open Door," "Dancer," "Gun"
If you pay attention to just about any indie rock-centric, ad-free publication on the internet, you've probably already read that Floating Room's latest EP, TIRED AND TRUE, is, as my friend Eric Bennett rated it for The Alternative, phenomenal. While I'm probably the umpteenth culture writer to tell you that this record effing slaps, I couldn't pass up the opportunity to remind you that the Portland, Oregon project's latest is truly one of the best indie-inclined releases of the year.
Floating Room is the musical outlet for Maya Stoner, a multidisciplinary creative who cut their teeth in the DIY scene. Their two previous full lengths, 2016's SUNLESS and 2018's FALSE BAPTISM, employed murky instrumentation and mysterious songwriting that landed them in the algorithm with gloomy, left brain rock experimenters like Horse Jumper Of Love and The Spirit Of The Beehive. On TIRED AND TRUE, Stoner enlisted Portland scene veteran and Good Cheer Records mastermind Mo Troper to handle production. On his solo projects, Troper harkens the sounds of '70s glam rock and '90s power pop with guitar chops (and hair) that recall Marc Bolan's most playful T. Rex cuts. While, from an outsider's perspective, Floating Room's artistic ethos is distinctly different from Troper's, his crispy production skills breathe a new-found life into Stoner's songwriting. If you follow Oregon's underground music scene, this collaboration probably looks pretty damn dreamy on paper, and somehow its execution is as exciting as it sounds.
"Held Open Door" is a math-y slice of jittery pop songwriting. Its glistening guitars are some of the best sounding string instruments captured on tape this year, and its Palm-y intro gives way to a beautiful chorus whose melody wouldn't sound out of place on Frou Frou's 2002 album DETAILS. "Gun" is a galloping punk track that pulls from the legacies of riot grrrl acts like Sleater Kinney and Le Tigre, while "Dancer" is a coy 6/8 ballad whose wonderfully pinched-sounding production recalls the work of a slightly-more-gripping Waxahatchee. Best of all, "Freak Show" is an arguably perfect song, with a hook-y chorus that sits comfortably atop a backdrop of trebly guitars, lush synths, and tasteful tambourine. It brings to mind the work of fellow Portland retro revivalists Wampire, were the duo to pull more from the East Coast's basement scene than forgotten '60s psych gems. TIRED AND TRUE is the type of record I'm excited to play for my friends at a post-COVID kickback, as I'm eager to see its gripping energy commandeer a social situation. The EP has already taken over my headphones in the past month-or-so since it came out. Cop the 7" on Floating Room's Bandcamp today. [Ted Davis]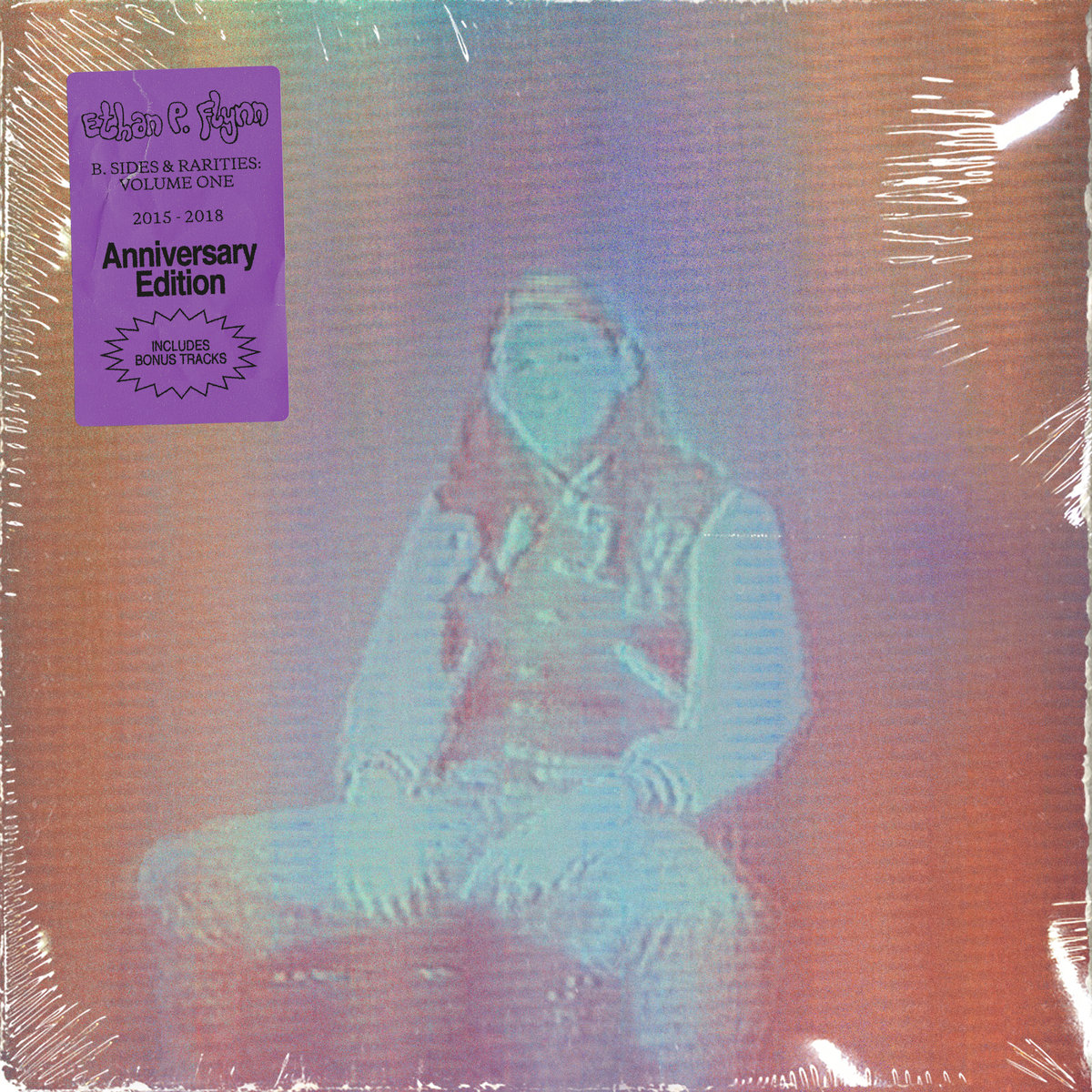 Ethan P. Flynn – B-SIDES & RARITIES, VOLUME 1
Genre: Psychedelic, Experimental Folk
Favorite Tracks: "What You Do to Me," "When I Taste the Pavement," "Everybody's Dying to Meet You"
Despite being released on the much-lauded Young Turks label, Ethan P. Flynn's "debut" album has flown completely under the radar, aside from some press in the UK. This baffles me completely, as it's one of the freshest collections of pop music I've heard in quite some time. Mixing the genuine weirdness and brave performances of young UK acts like black midi and Black Country, New Road, with the art pop sensibilities of artists like FKA twigs (who Flynn worked with on her latest album, MAGDALENE) and James Blake, Flynn has crafted something really special with B-SIDES & RARITIES VOL. 1. Tracks like "What You Do to Me" and "When I Taste the Pavement" are packed to the brim with cryptic emotion—while you can't fully piece together the fragments of a story Flynn is telling, you absolutely feel it in your gut as he goes almost hoarse on the latter track. Even on more ballad-esque songs like "Fingerless," there's a sheer force to Flynn's songwriting and instrumental choices that's immediately breathtaking. If these songs are supposed to be B-sides and rarities as the title suggests, I desperately cannot wait for the main course. Pick up some of Flynn's very cool merch and vinyl on Bandcamp today! [Matty Monroe]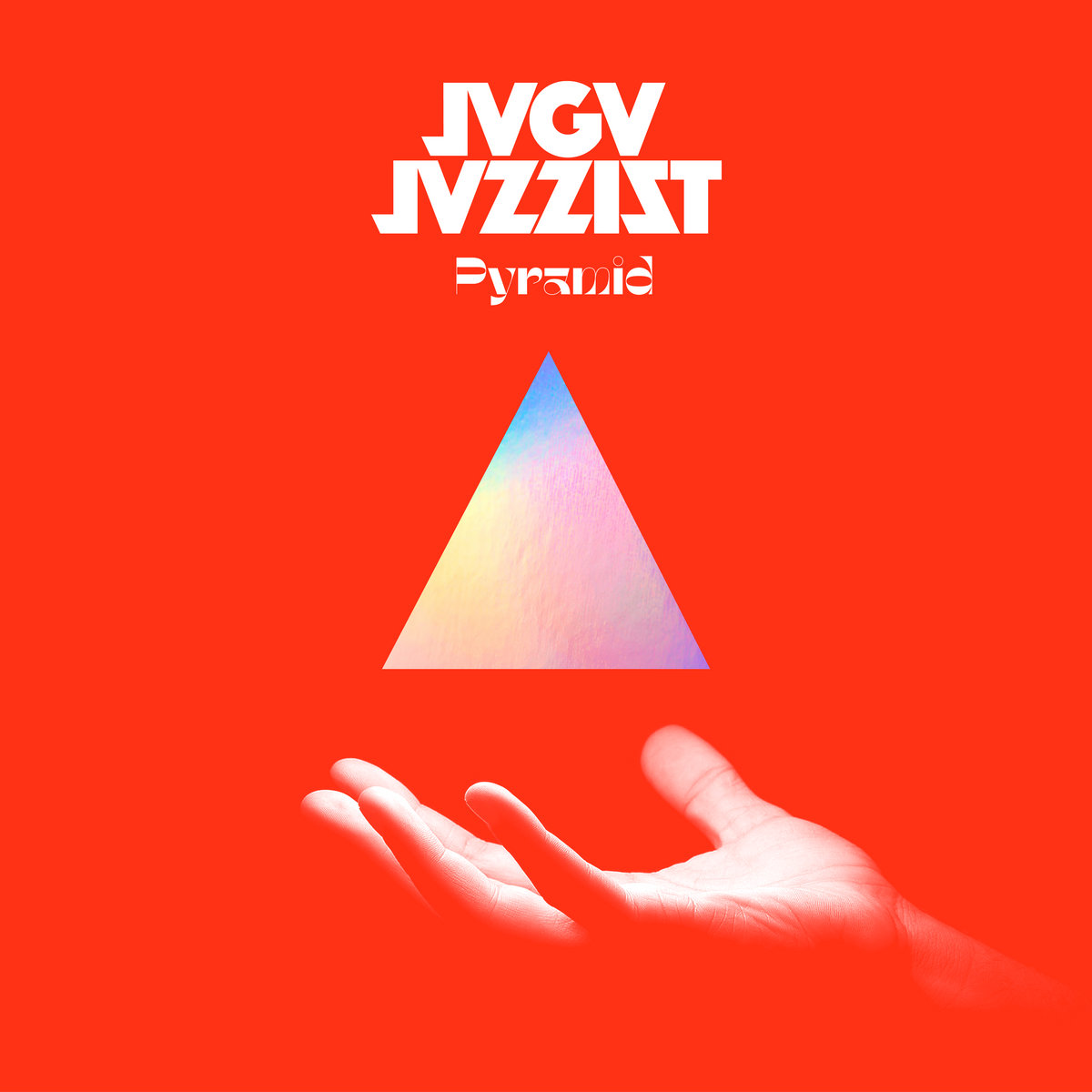 Jaga Jazzist – PYRAMID
Genre: Jazz
Best tracks: "Tomita," "Spiral Era," "The Shrine"
Prior to 2020, my exposure to Norwegian jazz firebrands Jaga Jazzist had been somewhat limited, a name that I was tangentially familiar with and would see pop up on various curated playlists I listen to from time to time, but not one I had ever gone out of my way to explore thoroughly. That all changed with PYRAMID, the band's debut on Flying Lotus's Brainfeeder label, and one of the year's very best jazz releases.
Led by brothers Martin and Lars Horntveth, the group has gone through many members and many phases over the course of a 25+ year career, and, after all that time, one would be forgiven for thinking the band's best days may be behind them; multiple decades into a band's lifespan as a unit, sometimes a significant pivot in approach is needed to stimulate new artistic heights. Sure enough, for a band who had previously been known to be very measured and meticulous in the studio, PYRAMID is perhaps their loosest and most improvisational effort to date, recorded over the course of just two weeks and entirely self-produced as a collective. The resulting music is mesmerizing, taking plenty of pointers from the worlds of post-rock and psychedelia to craft four stunning tracks that feel utterly unforced and free-flowing. The material found on PYRAMID is decidedly uninterested in destinations, choosing instead to revel in the journeys they take through extensive vivid musical landscapes and never truly trafficking in anything one could refer to as climax. Jaga Jazzist shy away from landmark moments or grand resolutions, eschewing such singularities to allow their collaborative energies to breathe and speak for themselves, and they always have more than plenty to say.
The record's fluidity is perhaps its most impressive trait, moving through many tempos, moods, and modes without ever truly seeming to shift gears, effortlessly changing musical lanes as a skilled motorist navigates through light traffic. Instrumentally inventive and compositionally creative, PYRAMID is a captivating record with more than enough subtleties to keep you coming back for more, a satisfying shot of freshness for a modern jazz world that sometimes feels just a little bit too preoccupied with preservationism. Delve into PYRAMID on Bandcamp today, courtesy of Brainfeeder. [Jacob Martin]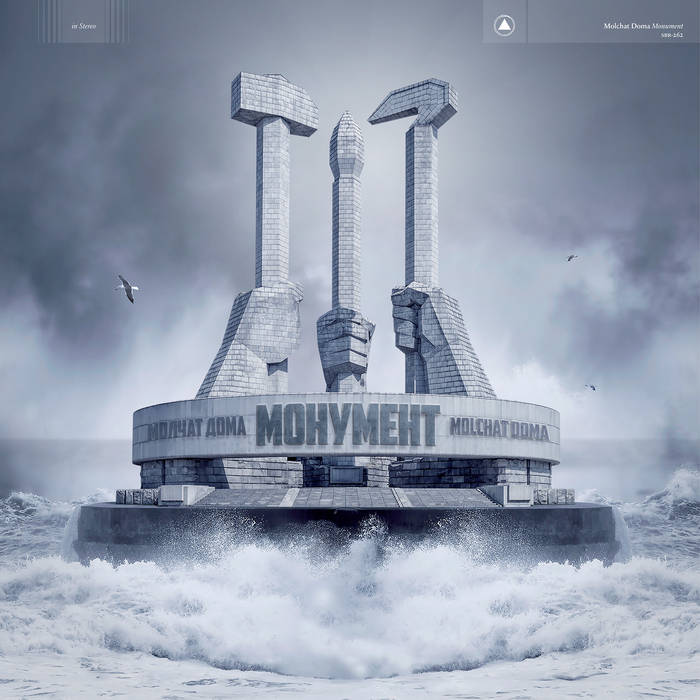 Molchat Doma – MONUMENT
Genre: Coldwave, Synthpop
Favorite Tracks: "Drown," "Discoteque"
Last year, for a few months, I worked the shittiest job I've ever held. For 40 hours a week, I sat in a windowless cement basement staring at a computer with its brightness setting locked at 100 percent and listening to real live recordings of people talking to their Siri. This was a horrible experience for all the reasons you're imagining and more: my boss playing me an audio clip of a woman who sounded to be well over 70 unwittingly masturbating while Siri listened (this was on my first day), kids in middle school in tears confiding to their phone that they planned to end their life—and plenty more pre-teens pretending to be suicidal. Often you'd hear real and fake and back to real in succession which, let me tell you, is not ideal for your Monday morning; a woman dictating a text to her sister telling her mom was dead (mercifully, I only heard this type of thing once). Some of my coworkers were approaching retirement age but had been stuck in that basement for five years. Also, the break room's pseudo-Coke Freestyle machine that dispensed drip coffee, espresso, and somehow a mocha was certainly old enough to drive and the beans it brewed were possibly old enough to buy beer.
The only saving grace, aside from the surprisingly well above-minimum wage paycheck and eventually being laid off because someone who did my type of job told a journalist about it which caused our entire department to no longer exist, was the ability to listen to music, which led me deep into the bewildering forests of YouTube's ~algorithm~, which, with enough curating, will not, in fact, take you directly to Joe Rogan's page but rather a delightfully mysterious account called Harakiri Diat which posts some really incredible and obscure music from the descendants of the Soviet Union. The since-deleted video that featured Molchat Doma's stunning record, ETAHZI, had racked up millions of views and thousands of bewildered and amazed replies from ceiling to floor of the comments section. Diat's republished post is a carbon copy in both respects with selections such as "this is the kind of thing I'm going to have to bookmark because I'll never ever be able to search for this video" and "how did I end up in here lol" and "I'm not even going to complain about why this was in my recommended because this slaps" and, my personal favorite, "What is up with this russian pop synth music that is so good."
What is up with this Russian pop synth music that is so good? Well, first off, it's Belarusian pop synth music that is so good you absolute fucking pleb. Second, the band wormed its way into the ~algorithm's~ good graces for a reason, they sound utterly unique despite the glaringly obvious influence of post-punk outfits like Joy Division and The Cure as well as Russian legends, Kino. ETAHZI sounds like a record that has been sitting in a Minsk basement for 40 years while possessing this oblique feeling of living in the Internet Age. It's weird.
The group's follow up, MONUMENT, is a more polished effort which, on paper, seems like an upgrade, but something certainly got left behind when they went from 480p to hi-fi. There are some certifiably good tracks on here, but MONUMENT lacks some of the umph that had me feverishly copy-pasting Молчат Дома into Google to figure out what the hell I was hearing and why I hadn't heard it before and oh god please tell me there's more. "Drown" and "Discoteque" carry some seriously fierce drum machinery and are the best examples of what they can accomplish with the bigger budget, while "Doomed" takes their sound into previously unexplored territory, setting the stage for all sorts of possibilities down the road. Another score for column Hi-Fi is how much clearer you can hear the basslines, which really do earn the increased attention. If the scuzzy sound of ETAHZI is truly a thing of the past, it's fair to mourn, but there's something to be said for moving on. And if anything in here breaks the NDA Apple made me sign then this was all a joke haha 🙂 Delve into the record on Bandcamp. [Ryan Moloney]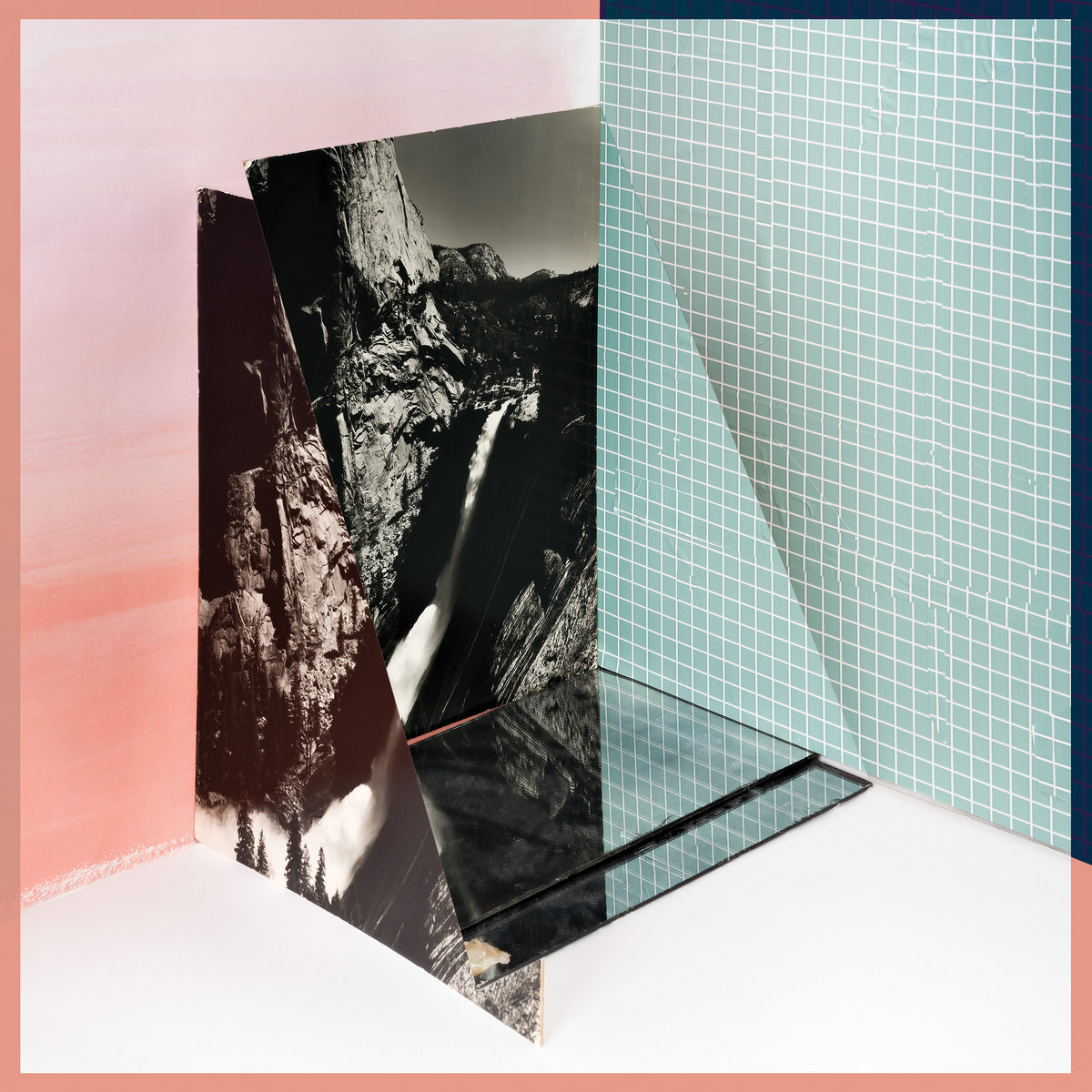 Topograpies – IDEAL FORM
Genre: Coldwave, Post-Punk
Favorite Tracks: "This Evening Also," "See You As You Fall," "Rose of Sharon"
Luckily, Topographies waited to drop their debut album, IDEAL FORM, until what is effectively the last week of the release year. That's important if only because when I confidently tell you that it's the best coldwave album of the year, you can rest easy knowing that short of seeing a surprise album drop from Dais Records, or a long lost Twilight Ritual record getting unearthed in the next several weeks, that's a claim that's likely to stand. The San Francisco trio ice the edges of an industrial rhythm section with the dark, echoing magic you hear on The Cure's PORNOGRAPHY or the holdover moments of New Order's MOVEMENT. Topographies open the album with "Mirror," a rave-y post-punk dance track, and spend the next several songs delving deeper into the darkness, the spinning hypnotic close to "This Evening Also" and the massive drum hits on "Image" visceral moments on an album that quietly feels like one singular piece. At the album's peak, the driving, mechanical, synthesizer-led rhythms melt into a warmer, dreamier melancholy; lead single "Rose of Sharon" defrosts the chilly, focused drum machine at the core of the track with hope-laden sadness, a degree of humanity coming from the haze of guitars and Gray Tolhurst's vocal performance. Quickly Topographies allow closer "A Wine Dark Sea" to remind us what we'd fallen into in the first place, a return to where we started. With smidges of Eastern European darkwave and vintage goth pop, the doom and gloom on IDEAL FORM feels dangerous but approachable, as all great coldwave albums should. You can find it over on Bandcamp. [CJ Simonson]