It's our Bandcamp Picks of the Week, featuring DEADLETTER's finite post-punk EP HEAT! and Rough Sleeper's cozy club extravaganza OUR MUSIC!
DEADLETTER – HEAT! EP
Genre: Post-punk
Favorite Tracks: "Binge," "Zeitgeist"
My dad, William Coplan, died late last week. And, while I won't even hint at the emotional minefield I'll have to maneuver for the rest of my mortal life, I've made some noteworthy observations as of late. 
Chief among them: my relationship with music.
I thought I'd really lean into my favorite albums and playlists—but it's been a mixed bag so far. One minute, I'm feeling numb about my favorite EP of the year, Silverbacks' A JOB WORTH SOMETHING. And the next minute I hear "Private Eye" by Alkaline Trio and my brain crumbles.
So, yeah, a mixed bag.
But the one record that's felt stable enough in the last few days is HEAT!, a new EP from London post-punk band DEADLETTER. It might've been just a good EP had things otherwise been… different. But now, my crow-infested brain has latched onto these songs, and found a kind of artificial gravity. It's like eating a microwave pizza over the sink: It just makes the most sense right now. Am I feeling a tad nihilistic? There's "Weights," which not only has a synth ripped from a cheesy '50s horror flick but unabashedly dark lines like, "Life imitates art they say/In which case art must be utter dismay." Or, the peppy chant of "Life's a binge" in the aptly-named "Binge," which feels like doing a conga line past the cancer ward. Either way, the EP knows how to present all the shamelessly direct punk poetry in the world to let you gobble up these extra-sized feelings of rage, apathy, and disgust—in a catchy package to boot.
If my needs aren't at all intellectual, there's "Madge's Declaration." It's the seedy love-child of The Fall and Siouxsie and the Banshees—perfect for a rhythmic shuffle in my living room at 6 a.m. while eating Nerds. (It's also got the line, "I've got shoes/But no soles," which does the same to titillate and set my teeth on edge as the Nerds.) And I get nearly as much body-shaking fun out of "The Kingdom," which adds in some blaring sax as if the air raid sirens have gone off outside the punk club in the alternate reality I've recently entered. Because pain doesn't always have a language, but it does have plenty of big rhythms.
When it's time to really face reality, there's always the EP closer, "Zeitgeist." Those janky drum sounds mean party time—until it builds into a swell of pub rock guitar and horns, as if the room's on fire and we're all suddenly dancing even harder. It's a proper send-off to an EP that excels at hip preening and posturing as much as genuine displays of emotion and socio-cultural criticism. Which is to say, the perfect soundtrack to highlight an unwavering air of absolute, shimmering chaos in a world that's already fairly topsy-turvy. In short, you don't need dead parents to listen to this EP. (But it might help?) You just need to know how weird and dark things can get, and what it's like trying to make it through with half your brain intact. And if you do, then these songs could help right your world. Listen to it now over on Bandcamp. [Chris Coplan]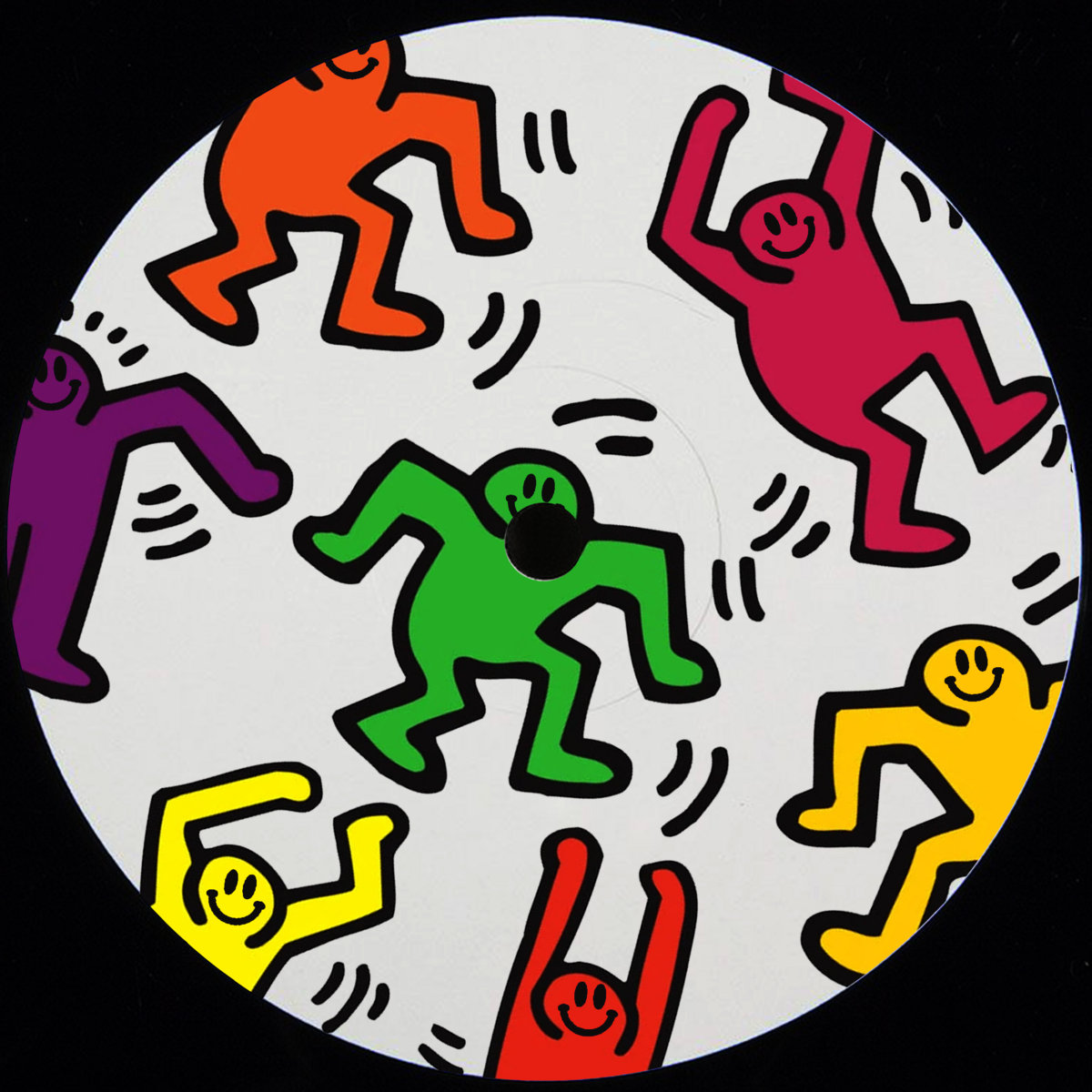 Rough Sleeper – OUR MUSIC
Favorite Tracks: "Chrome Crusher", "Bullet", "Queen Junglist / Oldskool"
Genre: Club
Club music is as essential to UK culture as any of the pop, rock, or punk styles that bloomed from the country's multicultural cities, the influences of early dub and breakbeat giving way to jungle and trance and the many other subgenres of atmospheric electronica that still dominate the underground space. For London-based drum n' bass artist Rough Sleeper, all these styles have had a massive influence on their music—everything from moody grime to watery acid house can be found on their debut album OUR MUSIC, ten tracks of pure UK rave magic where they strive for oily club euphoria rather than the trippy, ultra-intense atmospheric jungle often associated with the genre today. At first glance, it seems a bit emptier and less immersive than its counterparts, but Rough Sleeper's upper hand is their incredible knowledge of the genre's history and groups, blending reggae and funk samples around colorful synths and chunky breaks that feel both future-forward and a heartfelt callback to jungle's roots. Rough Sleeper knows what the best parts of their music are, and they inject all of it into these ten wonderful tracks.
The structure of these songs isn't anything too crazy—sometimes as minimal as ambient synths and skittering drum breaks, like on "The Night Before" and "World Gone By"—but it's what Rough Sleeper chooses to incorporate into them that gives OUR MUSIC its kaleidoscopic, communal sound. He latches onto the sound of '90s London ragga jungle multiple times throughout the album and gives a delightful contemporary spin to it, pulling out an old reggae sample on the title track or embracing colorful dancehall on "FM" and "Grim" without it feeling like they're simply relying on nostalgia to pull you in. Rough Sleeper's impeccably light synth work and knack for drums that are energetic without pounding on your ears make these tracks as fun to listen to as they are a trip to the past. There's a wonderful balance of chill jungle tunes and hardcore, club-ready breaks in OUR MUSIC, the fire brought on by the house four-on-the-floor and glittery jungle groove in "Break," or the grimy bassline soaking up the low end of "Replicant" put out by the cozy D'n'B haze of "Chrome Crusher" and "World Gone By." Rough Sleeper's well-rounded knowledge of UK rave's vast stylistic borders carving dozens of different roads they explore to the fullest extent, entirely aware of the direction most of today's jungle music is headed in and taking a 90 degree turn away from it, still within its peripheral as they toy with dreamy synths and atmospheric sampling but more about paying homage to the history of its genres rather than trying to be a bastion of futuristic electronica. In turn, OUR MUSIC has more energy and wonder than its easygoing cover art and playful beats might have you expect.
Rough Sleeper knows exactly what space they occupy within modern jungle, but they never let that limit what their music can do. OUR MUSIC's '90s-indebted sound is still being made in the modern day, carrying all the production gloss and clarity of modern DAWs with a retro kick to it all. It's an immense amount of fun all around while still being an innovative and singular release in this year's electronic space, everything from the simple joys of "Chrome Crusher" to "Queen Junglist / Oldskool"'s seven-minute odyssey part of OUR MUSIC's D'n'B perfection. Graciously available as a name your price release on Bandcamp, OUR MUSIC and the rest of Rough Sleeper's releases are some of the strongest club music you'll come across this year. [Lurien Zitterkopf]