It's our Bandcamp Picks of the Week, featuring a collection of recordings from Beauty Pill's Dischord days and some stalwart UK post-punk from The Early Mornings' ULTRA-MODERN RAIN EP!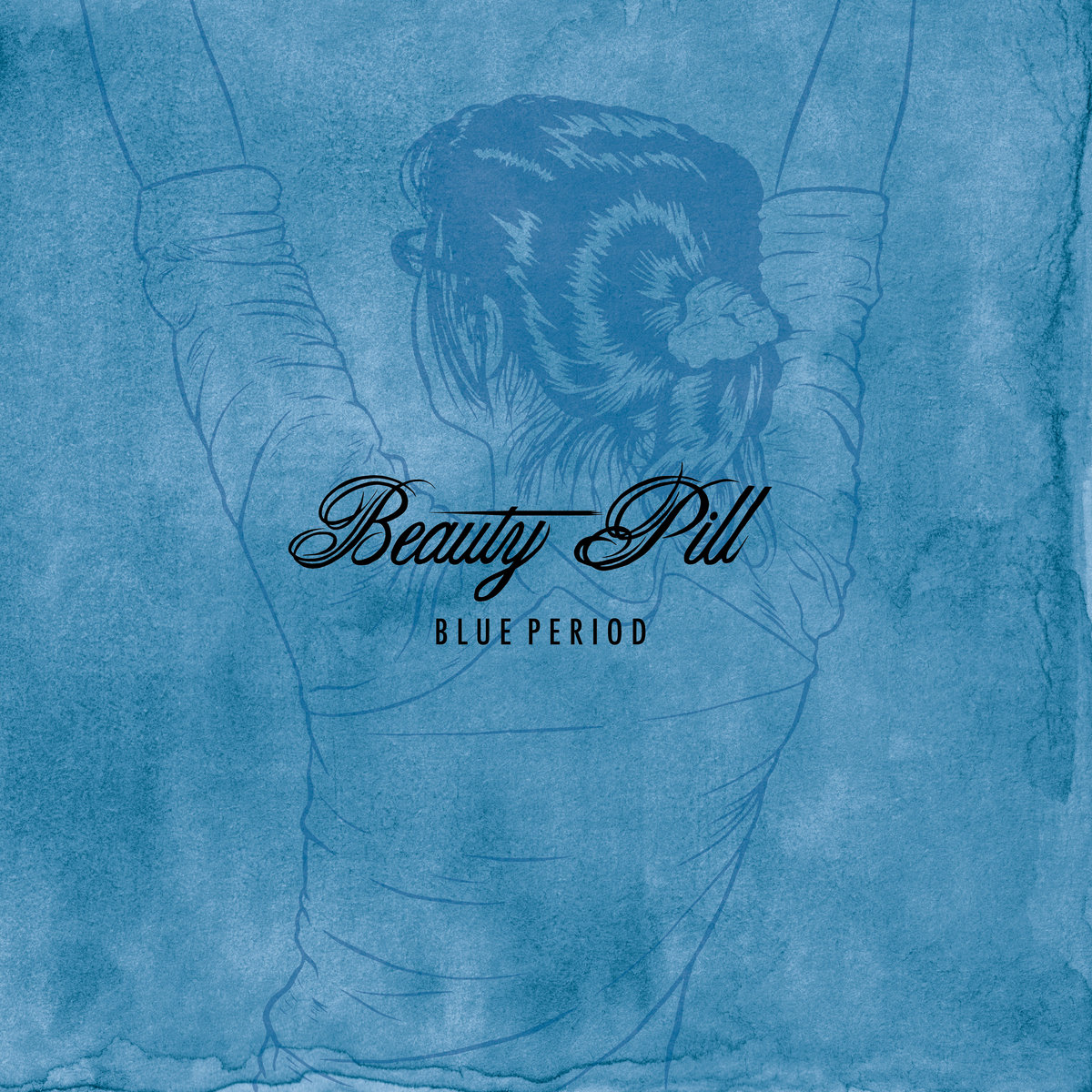 Beauty Pill – BLUE PERIOD
Genre: Indie Rock
Favorite Tracks: "Terrible Things," "Won't You Be Mine," "Nancy Medley…"
Call me a purist—or maybe just a narc—but I always thought you had to be sober to truly enjoy music. But then the fabric of the universe started actively disintegrating, and I thought what the heck, let's indulge. Some records work better under the influence (I'd recommend anything by The Prodigy), and some just don't (avoid Stevie Nicks). But few things have hit quite like Beauty Pill's recently-released BLUE PERIOD. The 23-track collection gathers the full Dischord recordings from frontman Chad Clark and company: THE UNSUSTAINABLE LIFESTYLE, the YOU ARE RIGHT TO BE AFRAID EP, and various demos and alternates. 
What exactly makes this more mind-smashing than a million Bob Marley jams or a single remastered DARK SIDE OF THE MOON? It's the always powerful, never overblown indie rock poetry. ("Goodnight for Real" features the gem, "And the new dance craze is the same as the old one / The unsustainable lifestyle"). And it's quite funny to boot! (All 45 seconds of "My Gen" is a Mel Brooks-ian laugh riot.) And while all the wisdom and wit in the world is great, Clark also brings the vocal magic on "Terrible Things" (he's so approachable and utterly vulnerable), and "I Don't Live Today" (where that same vulnerability becomes outright naked displays of visceral realness). Or, why not have both the emotion and the charisma with "You, Yes You," which features a tasteful Michael Jackson gag, simple but consuming displays of emotion, and vocals that caress and tantalize.
But it's not just about Clark, either. Across several tracks, including "Prison Song" and "Quote Devout Unquote," former singer Rachel Burke manages to both foster the same energies as Clark while infusing a more earnest sensibility and all-around more devastating emotional content. And there's so much more still! Like the socially conscious, hugely funny, and sonically daring "Won't You Be Mine" which is as personal as it is political; the subtle-but-impactful experimental deviations in "Such Large Portions" and "Nancy Medley…"; and the outright barn-burner that is "You Are Right to Be Afraid." But mostly, it's that as much as this collection pokes and prods the edible-soaked mind, it's just as effective after the high. That it's capable of the kind of heart, humor, and creative courage necessary to soothe/disturb/entertain regardless of where your brain's drifting—and both experiences feel about the same (utterly life-changing). And that's not just another head-trip in its own right, but confirmation that great art finds you wherever you may be. More than that, great artists work in a way that their efforts strike at something profoundly essential, no matter the scope or influences of a specific song.
Music is about fostering something universal, and in this case, BLUE PERIOD feels like a deliberate effort to speak about love, politics, culture, etc. in a way that's purely accessible without having to hold listeners' hands. It's a collection geared toward opening all sorts of doors, and how you tumble through is your own dang business. Listen to it now over on Bandcamp.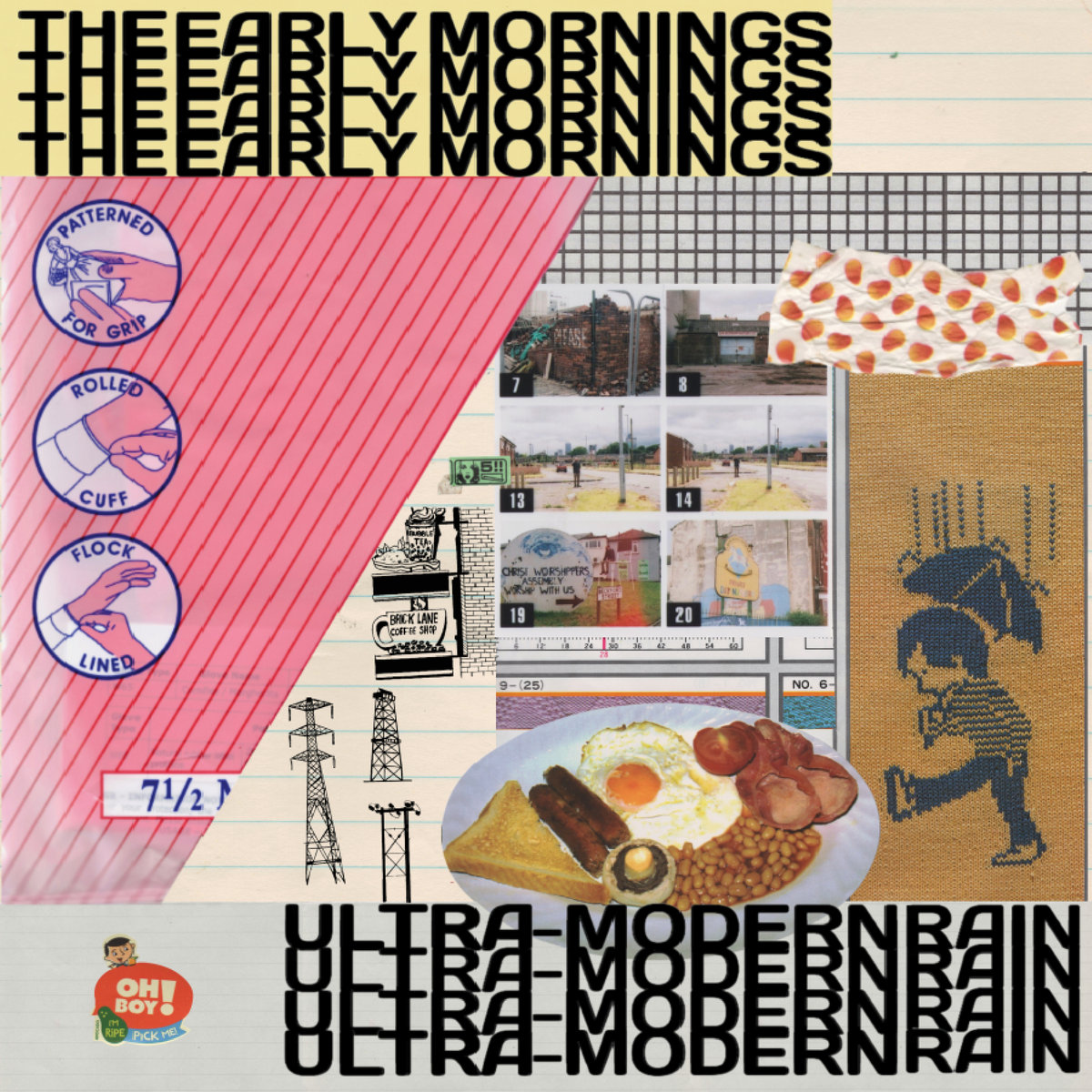 The Early Mornings – ULTRA-MODERN RAIN EP
Genre: Post-Punk, Art Rock
Favorite Tracks: "It's Not What You Want," "Ultra-Modern Rain"
Given the state of things (he said, stifling a tsunami of psychic pain), post-punk music has been having a genuine heyday. There's something about socio-political decay amid a global pandemic that's perfect for massively sarcastic, unwaveringly cynical music. Be it Dry Cleaning, The Cool Greenhouse, Viagra Boys, or dozens more, there's endless acts chronicling our utterly bonkers times.
London's The Early Mornings are no different, as their five-track ULTRA-MODERN RAIN EP nails the essential buzzwords ("minimal," "sardonic," "no-wave"). The question begs: Given the sheer "competition," does this EP hold up, or is it more "spiky" noise amid the bitter ocean? The final verdict is effectively a split decision. Because there are songs on this EP ("Love's Not Hard" and "Refresher") that feature almost zero vocals from guitarist/singer Annie Leaders—and those feel mostly under-inflated for it. The former, for instance, feels like a sludgy, unassuming jam, not unlike a bleaker Meat Puppets. The latter, meanwhile, ups the momentum, but it doesn't really help expand this basic sonic snapshot. The driving force behind these "interludes"–drummer Rhys Davies and bassist Danny Shannon–are hugely talented, but they lack a kinetic intention or overarching message to properly utilize their vast chops. There's magic here but it's never meaningfully translated.
The lynchpin, then, is Leaders across both "It's Not What You Want" and the title track. That first cut is a proper intro; we get Shannon and Davies laying down a solid groove, providing the momentum behind Leaders' more meandering guitar. And Leaders expertly unfurls her singular vocals, which have a working class vibe that expertly offsets the funky punk energy. But it's the title track where this formula truly shines. As the groove gets more math rock-y and doubly strange, it's Leaders' presence that unites these sonic tidbits and shows off a bit, her playful approach adding layers to this experimental garage banger. It's not that Leaders is the star of the show (she sort of is), but that there needs to be something weird and quaint and deeply human to make this specific brand of oddball post-punk land fully.
It's not an entirely perfect dynamic, though. Closing track "First Words" employs the same tools (weird melodies, a strong Leaders performance, heaps of understated angst, etc.). But the track doesn't exactly flourish. Maybe it's the near-five-minute runtime (on a 14-ish-minute EP), or the slow drudge to almost nowhere, but it's a good song that can't reach its proper stride. And that's a perfect encapsulation of the EP: the best moments strike like lightning, when the band's united like Punk Voltron, bashing away toward bigger truths. Even if they don't find them all the time, there's still something of value and general entertainment. But it's those less frequent moments across the EP, when they click, that we get not just more edgy post-punk but something that transcends for a purer experience of the culture's universal potency. Listen to it now over on Bandcamp.