It's our Bandcamp Picks for the week of 2/25/2021, featuring MONASTERY from The Obsessives and ECHO from Indigo Sparke!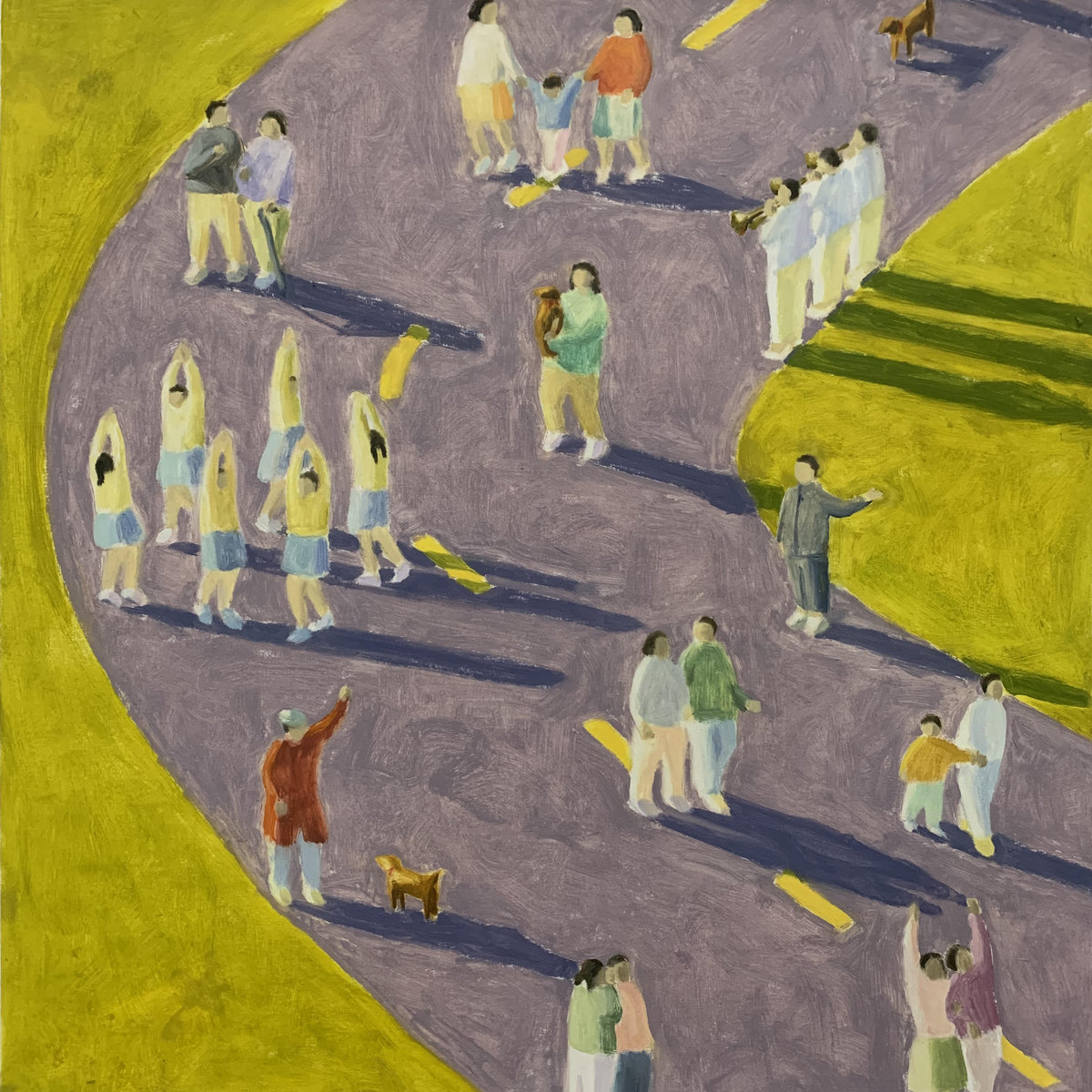 The Obsessives – MONASTERY
Genre: Emo
Favorite Tracks: "Lala," "I'll Always Love You"
Philly by-way-of Maryland's The Obsessives have spent the better part of the past decade cutting their teeth writing biting-but-vulnerable emo songs that channeled Oso Oso well before most people had any idea who Jade Lilitri was. As someone who opened for the band back when I was still just 15, I can attest to their enduring consistency and quality. The act's latest, MONASTERY, comes four years after their last official full-length, and while it clocks in at just three songs, it's one of the best punk-oriented releases of 2021 so far. Swapping quantity for quality, the EP is a sucker punch of a 10-minute earworm.
"I'll Always Love You" is an indie pop song whose hardcore exterior provides a shell that masks a track that would fit as nicely on Citrus City as it would on Zegema Beach. Closer "Divine Hammer" is a Breeders cover that trades upbeat alternative for murky slowcore. Best of all, the lead single "Lala" is one of the catchiest songs I've heard in a long ass time. With an instrumental that channels Paramore or Jimmy Eat World, its bellowed, Alex G-like vocals keep it from being pigeonholed as a for-the-heads underground ripper.
Produced by Grammy nominated studio savant Will Yip, who has played a role in releases from artists like Panic! At The Disco, Title Fight, and Lauryn Hill, MONASTERY finds The Obsessives expanding from a duo to a full band, embracing a sound that would fit on alt-rock radio just as well as it would in a DIY space. "Everyone get down / To your hands and knees / If the big one drops, I'm sure we all will see," frontperson Nick Bairatchnyi sings on "Lala." While it already feels like we're living through "the big one," the communal ethos of the song's lyrics makes me yearn for a day when we can scream along in person, watching The Obsessives finally play the big stages they've worked so hard to headline. Cop MONASTERY on Bandcamp today. [Ted Davis]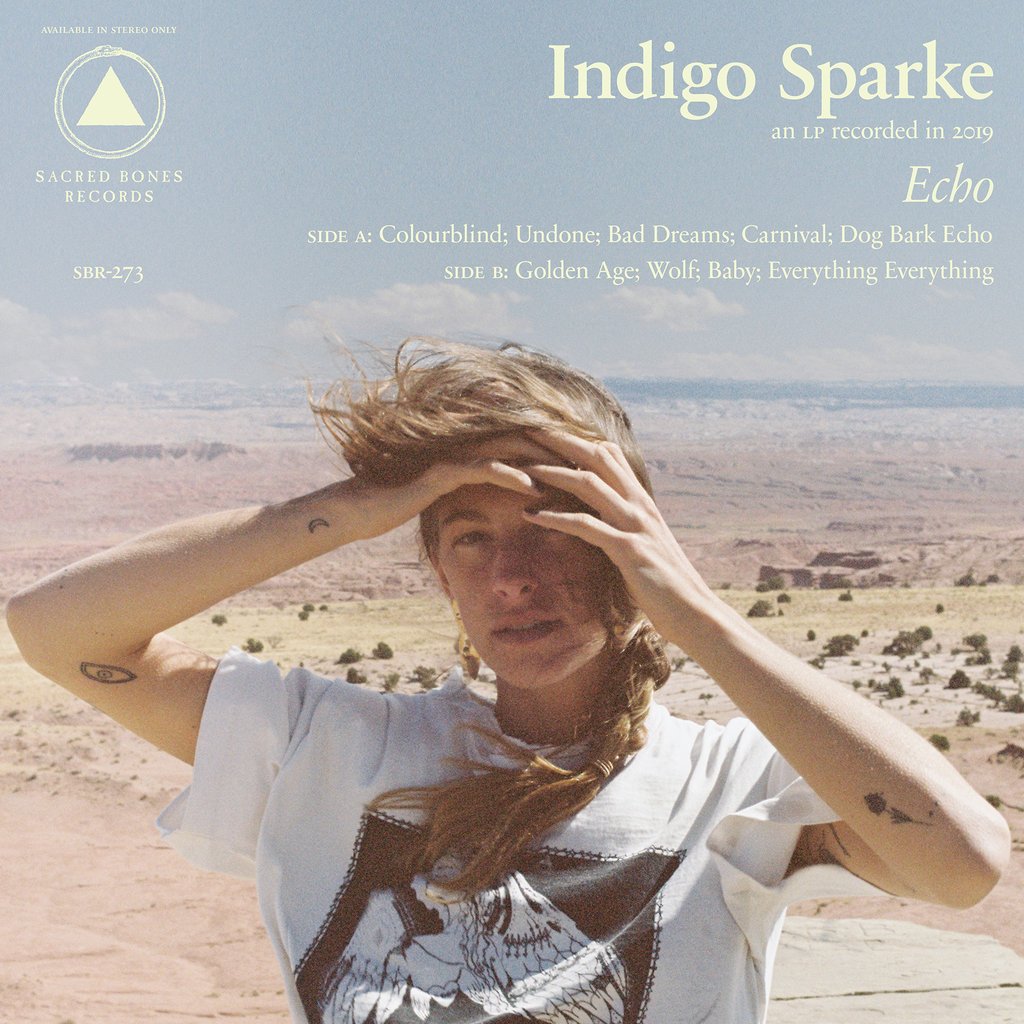 Indigo Sparke – ECHO
Genre: Folk
Favorite Tracks: "Colourblind," "Bad Dreams," "Wolf"
In times of ever-growing uncertainty, it's hard to describe what a comfort it was seeing Sacred Bones' stalwart graphic design work sprawled across the cover of Indigo Sparke's latest, an iconic look the label have utilized less and less in recent years. It's a fitting visual cue for the cover of ECHO, which instantly recalls the dark and potent mysticism of several of the label's other steadfast songwriters, notably Marissa Nadler, Hilary Woods, and Jenny Hval. Sparke's Adrianne Lenker co-produced debut is as sparse and sprawling as the Australian desert behind her on the cover, the cutting intimacy an open-space haunt that is both intoxicating and terrifying to wander through. Much like Lenker's solo work, there is a spritely and almost hypnotic pacing to the songs, and the arid energy radiating off the guitar playing and production that deeply recalls the missed night sky marriages of Mazzy Star, or the early heartbreaking simplicity of Angel Olsen. Be it a profound sadness, an intense longing, or even the slightest bit of anger, Sparke's voice as an instrument is mesmerizing—the layered, hungry harmonies on "Carnival," her whispering poetry on "Dog Park Echo," that campfire cooing on "Colourblind"—each song on ECHO is an unrelenting, devastating, and beautiful showcase of raw talent. Many artists have found a way to capture the lingering quiet of the desert, from Mojave 3 to Holy Motors to any of the other artists mentioned in this piece, and ECHO is better than most at finding a spiritual fulfillment in exploring this sound. It should display that Sacred Bones packaging with pride. You can grab a copy over on Bandcamp. [CJ Simonson]