It's another edition of our Bandcamp Picks of the Week, featuring Pearl Charles' MAGIC MIRROR and Teen Creeps' FOREVER!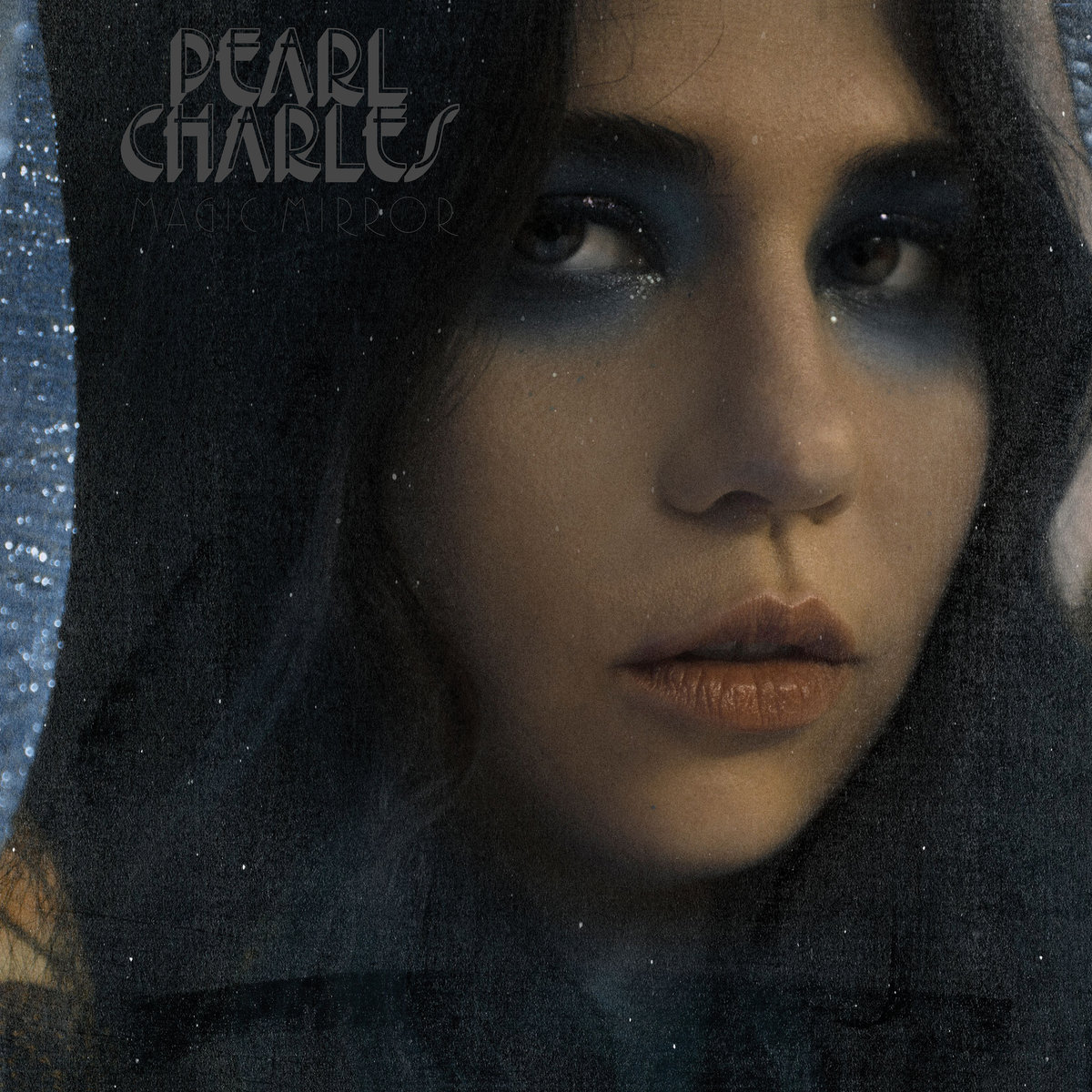 Pearl Charles – MAGIC MIRROR
Genre: Outlaw Country, Disco

Favorite Tracks: "Only For Tonight," "All the Way," "Magic Mirror," "As Long As You're Mine
Pearl Charles has artfully danced between country and pop sounds for her entire career as a songwriter, but MAGIC MIRROR throws a pair of sepia-tinted sunglasses on her sound in a way that suits her incredibly well – like a friend who finds their haircut, Charles wears a washed-out and woozy 70s pop sound effortlessly. Album opener "Only for Tonight" sets the tone joyfully, sounding more than a little bit like a vinyl copy of ABBA's "Dancing Queen" left in a car for several hours on a hot day, a top-notch blend with the lyrics about a potentially regrettable hookup. On first listen, it's this warm wash of nostalgia that provides the hook, and it's a very welcome one. Charles draws heavily from Laurel Canyon sounds throughout, indulging in one of pop music's most familiar and most reliable comfort foods. Each song on MAGIC MIRROR scratches a little bit of a different itch, from gorgeous piano ballad "Magic Mirror" to the shuffle of "Imposter" to the laid-back groove of "As Long As You're Mine." Lyrically, though… there's little comfort to be found, and that's where we go back to "Only For Tonight" as the song that sets the table for the record. Not unlike its somewhat familiar musical start, the theme of said regrettable hookup spirals not into the good feelings and excess of this records' LA forebears, but a pretty heavy dose of personal exploration and searching for meaning. This isn't necessarily new territory for Pearl Charles, but there's something about the more fleshed-out vision she brings to her musical production on MAGIC MIRROR that underscores the juxtaposition between the "escapist" sound she has created and the more difficult realities she explores lyrically. Despite looking to the past, into the titular magic mirror, into the self – the answers still largely elude, and the horrors of the world continue without relenting.
So dear reader: on this beautiful late-Winter day, when the catastrophic snows have started to melt and the sun has started peeking out at us again, I make this pitch to you. If you're sitting in your house (for nearly a year now), watching the weather get a bit nicer, checking the news constantly for when you might be eligible to get a vaccine in your arm, thinking about how much you miss your friends and going out to eat and going to shows and living life, wondering if you wasted time chasing dreams that you just didn't need to chase, and just generally rethinking all of your priorities as we prepare for what is (God willing) the springtime of this horrid, putrid year of our lives, this is the record for you. The past does not always provide answers when we have questions about our future, but sometimes it does provide comfort. Check out the record over on Bandcamp. [Adam Cash]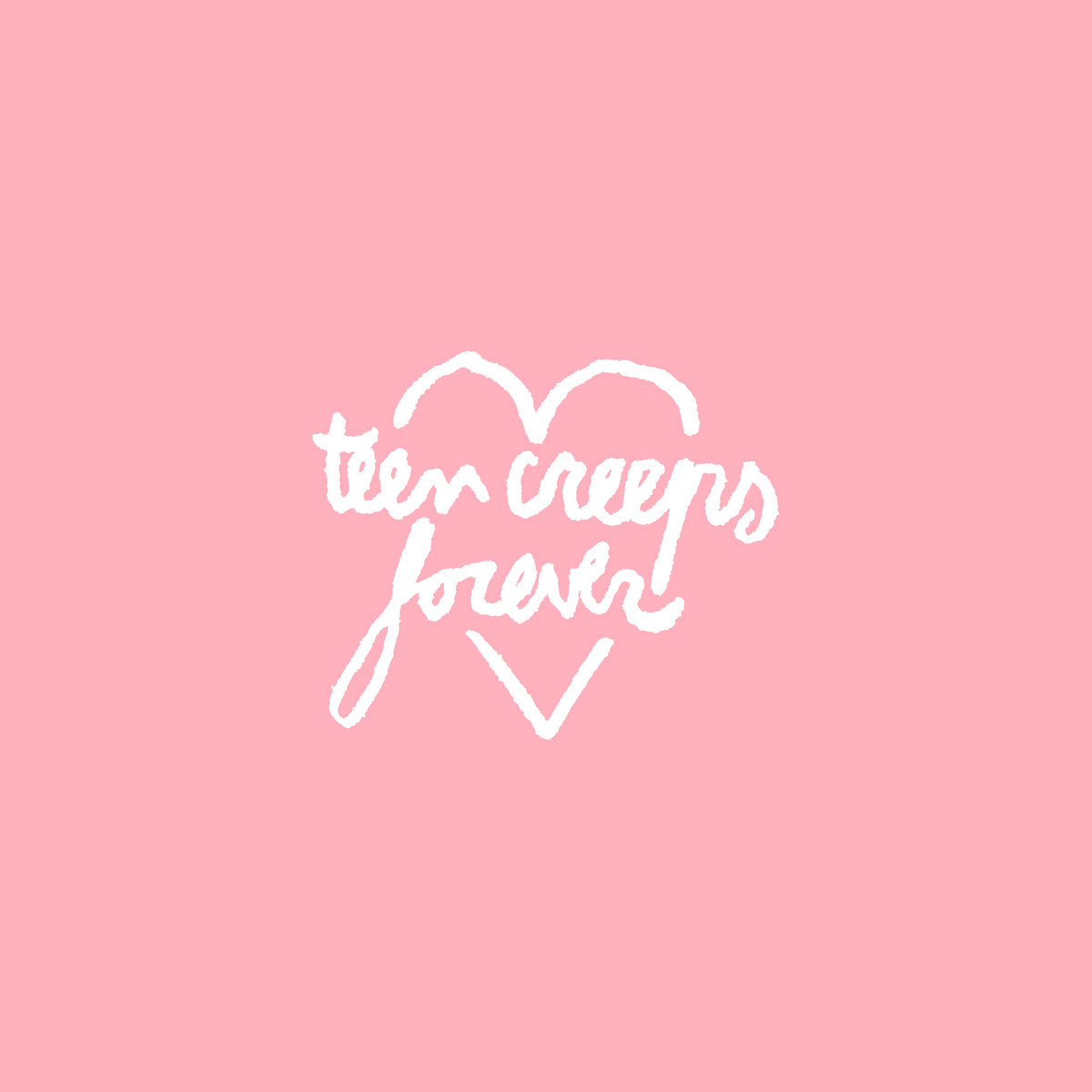 Teen Creeps – FOREVER
Genre: Noise Pop, Punk
Favorite Tracks: "Seeing Shapes," "Toughen Up," "Crash / Land" 
From the similar pink hue of the album cover to the band's name, I'm going to make a reaching assumption that Belgian indie rockers Teen Creeps have an admiration for No Age's NOUNS. And why shouldn't they? It was the definitive noise pop artifact at the turn of the last decade, a sublime summation of an era where Dinosaur Jr. reunited and Sonic Youth were about to call it quits, Lightning Bolt had become elder statesmen, and everyone from Perfect Pussy to Death Grips were about to turn noise on its ear. And the album remains an untouched triumph of fuzz and form years later. Given what singular importance it holds for an entire wave of noise rockers and garage punks, it would be admittedly easy here in the states to write off a band with such blunt admiration for this sonic aura—it doesn't take more than a few seconds of listening to "Seeing Shapes" to realize that FOREVER exists directly in NOUNS' lineage, band name and album cover aside. But Teen Creeps are more than just a tribute. Like the best bands of this ilk, the songs on FOREVER feel like they're constantly about to fall apart, a fury of loose, buzzy guitars and distant drums, the ringing melancholy of Bert Vliegen's vocal performance tying together slow burns like "Brothers," six minute epics like  "Crash / Land," and pit opening anthems like "Fall Out." In a lot of ways, even by Teen Creeps' own standards, FOREVER feels like a return to simplicity in noise rock (that six minute epic aside). While the genre has gravitated more towards slowcore acts like Horse Jumper of Love, Peaer, or even Ovlov (perhaps the band's most modern stateside comparison), in spite of its loudly moving parts Teen Creeps have crafted a pretty simple record—like the artists namechecked in the liner notes like Superchunk or the aforementioned Dinosaur Jr. or, yes, No Age, the artistry is in the ability to process the distortion and emotion viscerally in equal measure in real time. It makes FOREVER feel like a breath of fresh air, an album with not a lot of flash, but, like the cover indicates, a helluva lot of heart. Go check out FOREVER on Teen Creeps' Bandcamp. [CJ Simonson]