It's our Bandcamp Picks of the Week, featuring awesome debuts from both Nagasaki Swim and Come Closer!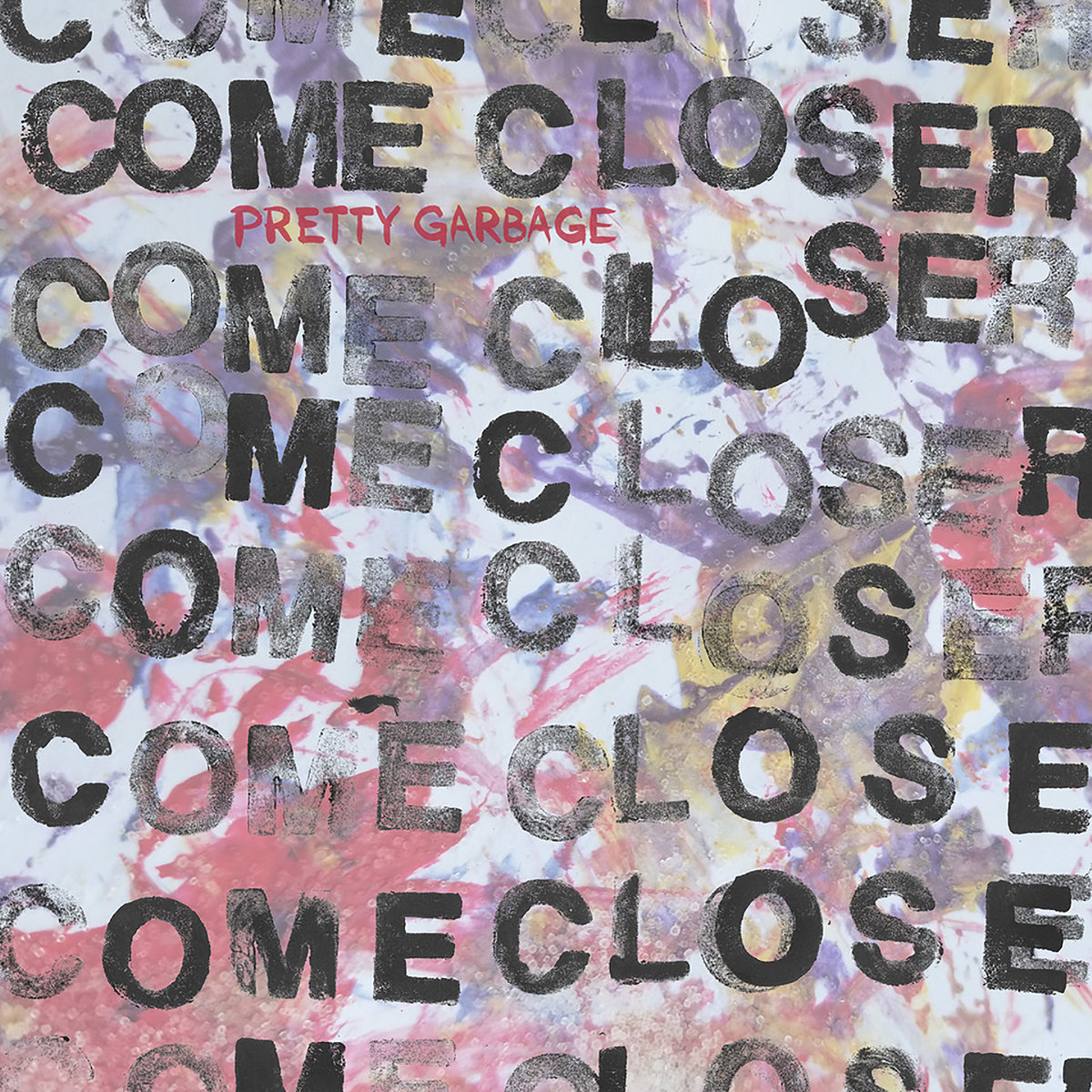 Come Closer – PRETTY GARBAGE
Genre: College Rock
Favorite Tracks: "Bad Skin," "High Life," "Rings"
It's telling that for as omnipresent as The Replacements are, and how universally accepted they are as punk rock pioneers, their sound endures in ways where feeling, energy, and nostalgia outweigh derivativeness. For that reason, I'm not sure the novelty of hearing young bands write songs that feel like lost Paul Westerberg or Tommy Stinson cuts will ever truly fade—there have certainly been moments in the last decade or so where the Gen X desire to hear that magic recaptured bordered on reaching, if not kind of pathetic, but I'll also be the first to admit I was a fan of those early Beach Slang albums, and I saw Bash & Pop when they reformed, and I listened to FOR SALE: LIVE AT MAXWELL'S 1986 the night it dropped. But I also come at a love of the Replacements as a young man who wasn't born until long after they'd hung it up. Seeing and hearing the legend of that brash, explosive sound growing through young bands has to be, I imagine, what keeps a type of music fan young, especially as conventional rock music becomes relegated further and further away from the musician consciousness. Is this entire process healthy? Probably not. But it's probably never going away.
Come Closer, as you could probably have guessed from that lengthy lede, are the newest band to engage in this cycle of recontextualizing what that larger specific '80s college rock and punk scenes mean in 2021. And they're doing it on a very high level—if the album name (PRETTY GARBAGE) didn't feel like an obvious send up of that era, you'll press play on "Mayday" or "Never Say Goodnight" and be blown away by how feelgood it is to hear polish to grimy, big-hearted rock songs; J. Wang's vocals nail a reckless, tired, hopeful energy. It's good. Great, even. But I have to wonder what the state of this sound even is—if this cyclical process of hearing these types of songs every few years isn't going to go away, where does that leave it?  Do young people even care about Hüsker Dü or The Replacements? What about, like, Goo Goo Dolls? And I don't mean that to come off as an old man wondering why young kids don't care about rock music—Wang comes from other DIY bands. God knows there is probably an understanding of who is out there in the crowd singing these songs, and for those people the question of why bands keep making this kind of music is wholly irrelevant (as is whether or not they know who Tommy Stinson is). I wonder if the further and further away we get from those bands' relevance (as if we weren't far enough away already), the more we continue to reinvent and reintroduce this sound to audiences, if people will care beyond novelty—ultimately, what was watching James Alex earnestly pitch Beach Slang's celebratory rock sound if not an obvious (and tragic) gimmick?
I don't think PRETTY GARBAGE is a novelty. It's mean of me to even imply. The songs on Come Closer's debut truly rip, songs that if they were a bit grungier would feel like lost treasures and a bit more polished would be mid-90s radio hits. And yes, it is novel, in 2021, to be making music that sounds like this. But even if it is a band trying to make the modern PLEASED TO MEET YOU, that's exactly what I'm always going to be in the mood for. And I'm not alone. If you had the talent to write hooky garage rock songs that sparkle with this kind of energy, you sure as shit would do it, critics be damned. And maybe there isn't much of a market for this kind of thing anymore, maybe there are no young people, just me and the rest of the navelgazing 50-year-olds who plan on catching Bob Mould next time he's in town. But doesn't that feel kind of right? Go scope PRETTY GARBAGE in all it's unabashed punk rock glory over on Bandcamp. [CJ Simonson]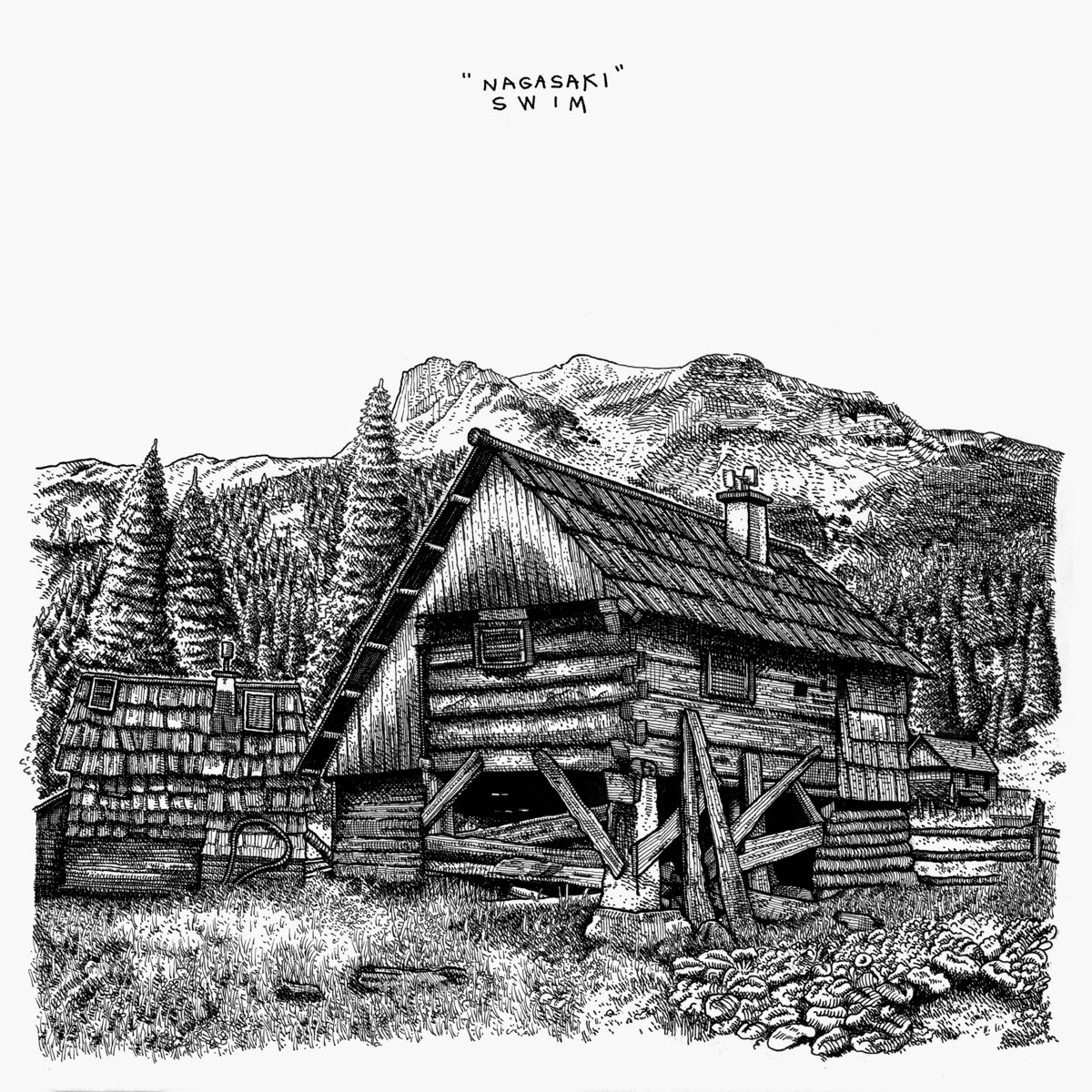 Nagasaki Swim – THE MIRROR
Genre: Fuzz Rock
Favorite Tracks: "Company," "Six Months," "The Mirror"
Rotterdam, Netherlands' Jasper Boogaard and his friends make music under the moniker Nagasaki Swim that sounds like LVL Up covering your favorite classic rock record. The project's debut album, THE MIRROR, is a meandering slice of lackadaisical pop that evokes a pastoral spring. A musical outsider in a European city devoid of a thriving lo-fi scene, Boogaard did a stint in Philly working at Headroom Studios, a space where artists like Alex G, Algernon Cadwallader, and Modern Baseball have laid down tracks. While the sounds of the East Coast underground are alive and well on THE MIRROR, its twee sensibility recalls Europe's alluring heritage. "Company" is a synthy, mid-tempo jaunt, on which fuzzed-out guitars lay the framework for vocals delivered in a Lou Reed-esque drawl. "Six Months" is a shuffling slice of alt-country that sounds a bit like Real Estate covering Townes Van Zandt. It's expansive, with sparse instrumentation perfectly complementing lyrics like "I need to make sense of my soul." For every element of the record that sounds like it should come out of a Pennsylvania basement, there is a sun-kissed psych-rock tinge that evokes The Kinks or The Zombies. These '60s influences beam through particularly bright on THE MIRROR's title track. An active presence on Music Twitter™, Boogaard has done a good job of connecting with his peers, in spite of being an ocean apart. Nagasaki Swim's music has the midcentury heritage of a great European rock act, but wouldn't feel out of place on your favorite Brooklyn-based tape label. Snag THE MIRROR on Bandcamp today. [Ted Davis]