It's our Bandcamp Picks of the Week, featuring a genre fusion EP from Catastrophe Waitress and a garage punk blitz from Romero!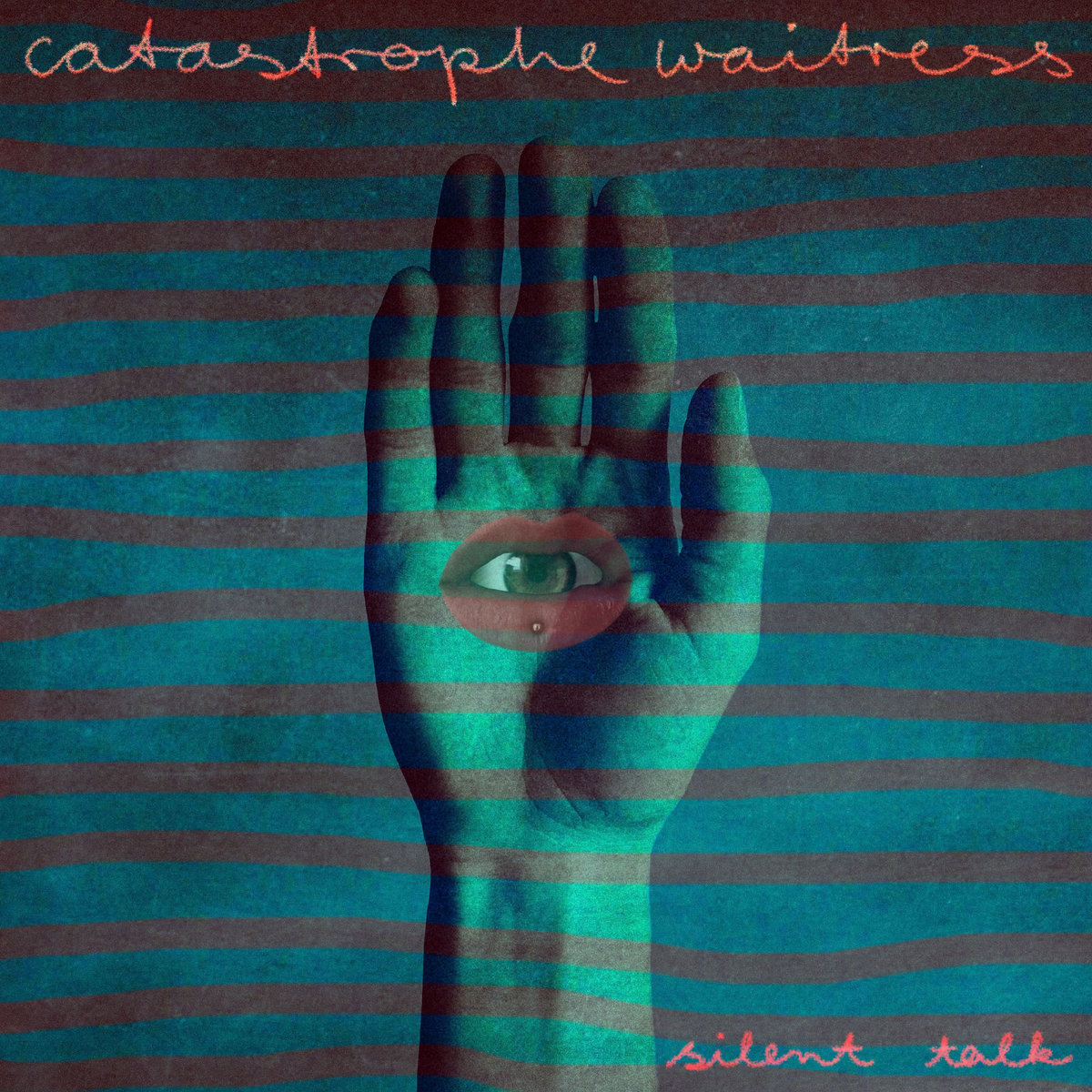 Catastrophe Waitress – SILENT TALK
Genre: Pop, Folk, Jazz
Favorite Songs: "One Year," "Brightside"
What can you tell about a band only by their name? And just how important or valid are any of those conclusions that you've ultimately drawn? A band like Catastrophe Waitress, for instance, could really go a number of ways. Quirky alt rock band from '90s Seattle? Sure. Semi-ironic hardcore band from 1989 Los Angeles? Maybe. But instead they're an indie-folk-pop band from Germany, who describe their core sound as "melancholic but still fluffy." Didn't see that coming, did ya?
Much like their name-sound combination, the five-song SILENT TALK EP does a damn fine job of dropkicking away any preconceived notions or classifications. The earworm "Gun" sees singer Maggie Owl showing off her best hand as an endearing pop starlet while the band forges some understated, doubly effective alt-jazz. "One Year" seems to be a more deliberate pop song, but it shapeshifts once or twice to feel like a more subtle Decemberists song. "Brightside" is seemingly the same kind of construct, but it zigs instead of zagging for a sensuous take on pseudo-classical. It's sort of amazing how much variation and depth they can have by spinning together jazz, pop, folk, and random noise into new configurations.
But what really makes this EP, and by extension Catastrophe Waitress, special is the sheer humanity of the project. Take the title track, which manages to be both a cutesy, slightly irksome jazz-pop ditty and also a robust folk ballad. And that "transformation" is possible because the band remains very much engaged with their subject matter and their larger mission statement. They shuck off labels because, without getting overly cheesy, the record feels deeply real and organic in its ways. Not everyone can appreciate "jazz-pop from Germany," but the band never let you forget that joy and emotionality and sense of release coursing through these tracks. You can get a lot of mileage sonically if you make every song the equivalent of a smiling face or massive group hug.
I think if you were to try and categorize Catastrophe Waitress, you could call it "pop" and go about your day. But there's something more to this record, and tossing away classification lets you enjoy a damn fine collection of evocative, unwaveringly oversized pop gems. As the Germans themselves might say, hurra! Listen to it now over on Bandcamp. [Chris Coplan]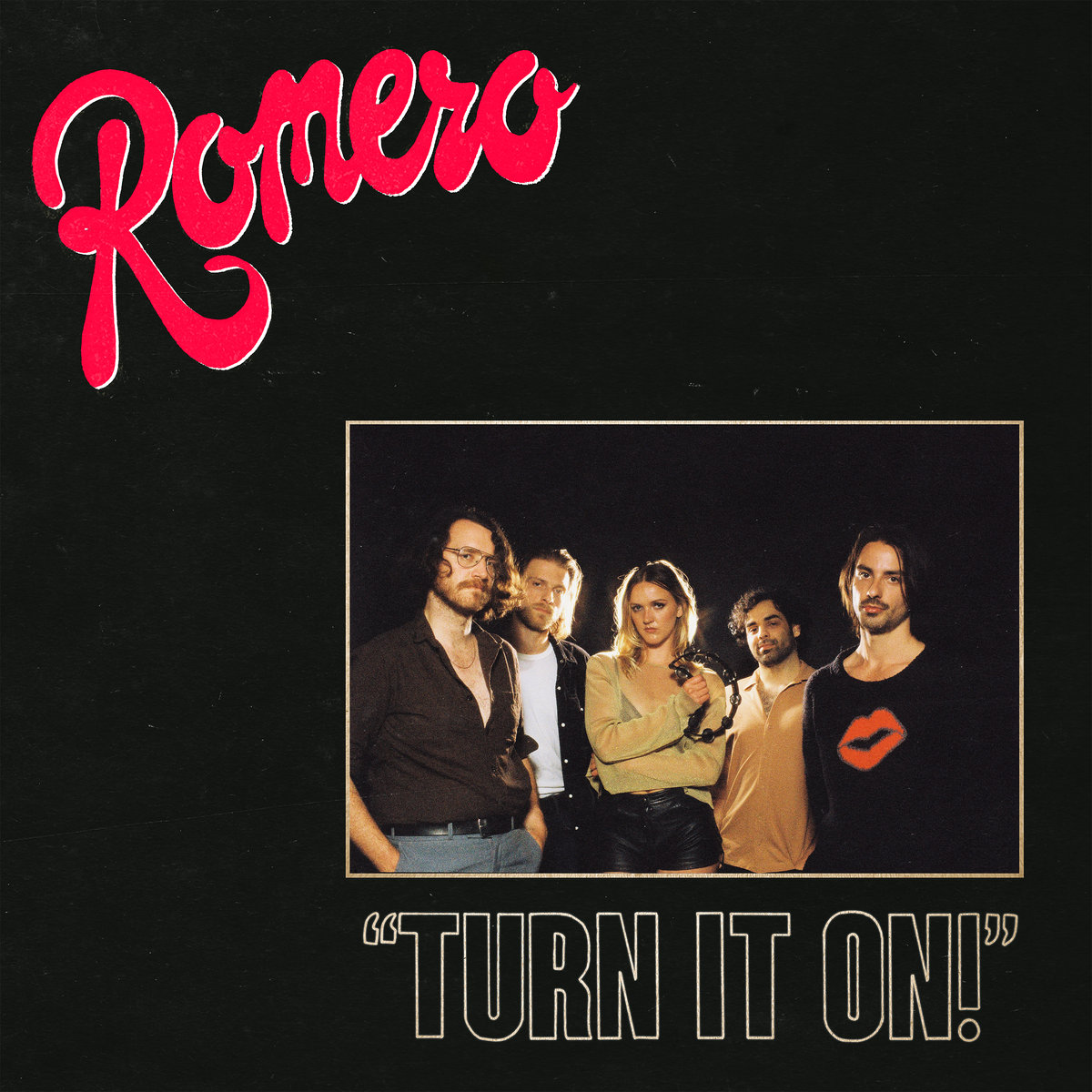 Romero – TURN IT ON!
Genre: Power Pop, Garage Rock
Favorite Tracks: "Honey," "Halfway Out The Door," "Troublemaker"
As was the case with Royal Headache and Sheer Mag in the mid-2010s, Romero are equal parts dangerous and fun. It's a rare balancing act in 2022, which is perhaps why the Melbourne rockers' debut album TURN IT ON! has caught on; where most notable power pop releases over the last few years have, even through their often lo fi malaise, felt clean and sprightly (fun, even!), they rarely seem wild or threatening. Every track on TURN IT ON! is in jeopardy of falling apart; opener "Talk About It" sets an immediately raucous tone, the rhythm section a runaway train that could go off the rails at any moment. The best songs on the record are a true blitz, tight in musicianship but with a fiercely unchained energy, ready to be let loose at any moment. Standout "Honey," like "Talk About It," moves at a fast, rickety clip but feels anchored by Alanna Oliver's vocal performance—a mix of Debbie Harry's dry coolness and David Johansen's unhinged punk earnestness. On more mid-tempo tracks, the band ooze a refreshing raise-a-glass-to-the-harshness-of-life workingman's garage pop vigor, the kind that makes Thin Lizzy endure all these years later.
Bands like Romero can feel trapped under the weight of the obvious influences that inform such meat and potatoes rock music—the fact that TURN IT ON! goes harder than most power pop releases in recent memory without any of the at-home trimmings of a DIY lo fi sound means that the playful, experimental qualities of similar upstart artists like Mo Troper or Young Guv will likely never push this band sonically. But in the same way we were all fascinated by Sheer Mag nearly a decade ago when we heard "What You Want," their steadfast commitment to big guitar hooks, driving rhythm sections, and, hell, wearing leather jackets and sunglasses indoors, is enough to fall in love right now. Romero are simply really fucking cool, and TURN IT ON! will likely be one of the coolest rock albums of the year. Check it out over on Bandcamp. [CJ Simonson]