It's out Bandcamp Picks of the Week, featuring Cape Crush's soaring emo pop collection SAN SOUCI and Kimaya Diggs' refreshingly human QUINCY!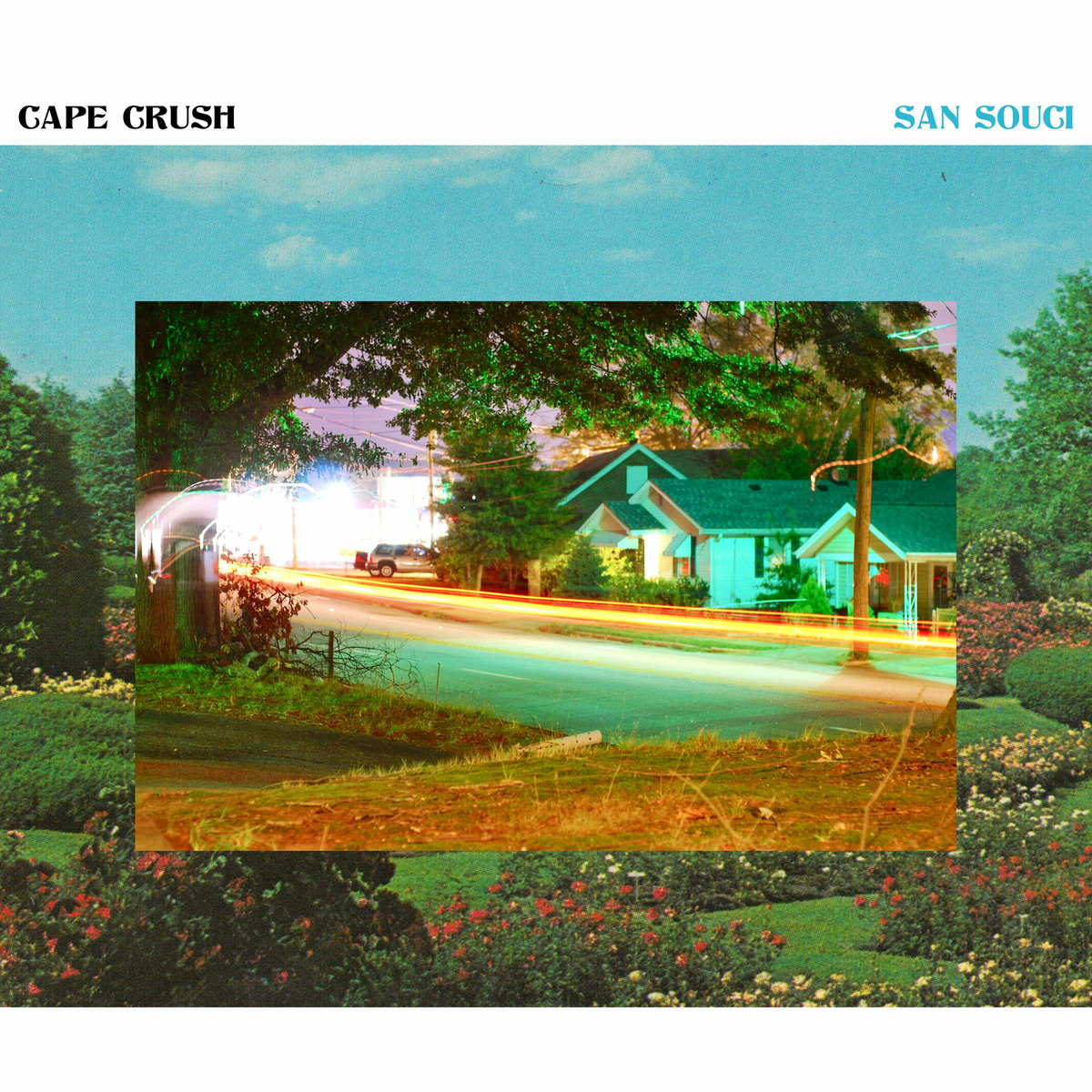 Cape Crush – SAN SOUCI
Genre: Emo Pop, Indie Rock
Favorite Tracks: "Del Water Gap," "Sandwich Wars"
Cape Crush's debut SAN SOUCI arrived fully formed. Although the Massachusetts band pulls liberally from '90s classics WE ARE THE ONLY FRIENDS WE HAVE, SOMETHING TO WRITE HOME ABOUT, and FOOLISH on the EP, they manage to still sound unique and grounded in the present. When vocalist/guitar Ali Lipman and guitarist James Christopher met and bonded over a shared love of The Get Up Kids and The Weakerthans, the songs that would become SAN SOUCI's six cuts were mostly folksy, acoustic cuts Lipman had put together; by the time the full band coalesced, they'd transformed into sugary, elastic emo-pop bangers.
Opener "Avec Souci" pinballs between a massive chorus and softer verses—it's a classic formula, but it's classic for a reason. The five tracks that follow follow similar trajectories; "Sandwich Wars" has a fuzzy power pop intro that smashes straight into a palm-muted first verse before blowing up to arena size, and "Sunny & Boone" is an acoustic ode to a friend's pet that explodes halfway through, complete with "na-na-na"s. They're far from the first pop rockers to build careers off that quiet/loud dynamic, but when the hooks are as infectious as Lipman's, it feels fresh.
The highlight here is "Del Water Gap," the EP's closer, which at over four minutes is practically an epic. Its first verse is slow, soft, unassuming, letting Lipman's smooth voice twist a simple melody over a chiming, spacious riff; a minute in, Cody Rico lays down a catchy beat and the song takes off. In the hands of a lesser band, it'd be an awkward, jarring transition, a forced and transparent attempt at sophistication, but for Cape Crush, it's a graceful moment demonstrating their range. When Lipman coos "I just want to forget this year," as the music cuts out behind her at the end of the chorus, it could be corny—but she sells it. That's Cape Crush's biggest strength: they take the obvious routes to unexpected places, making for an essential Bandcamp cop. [Zac Djamoos]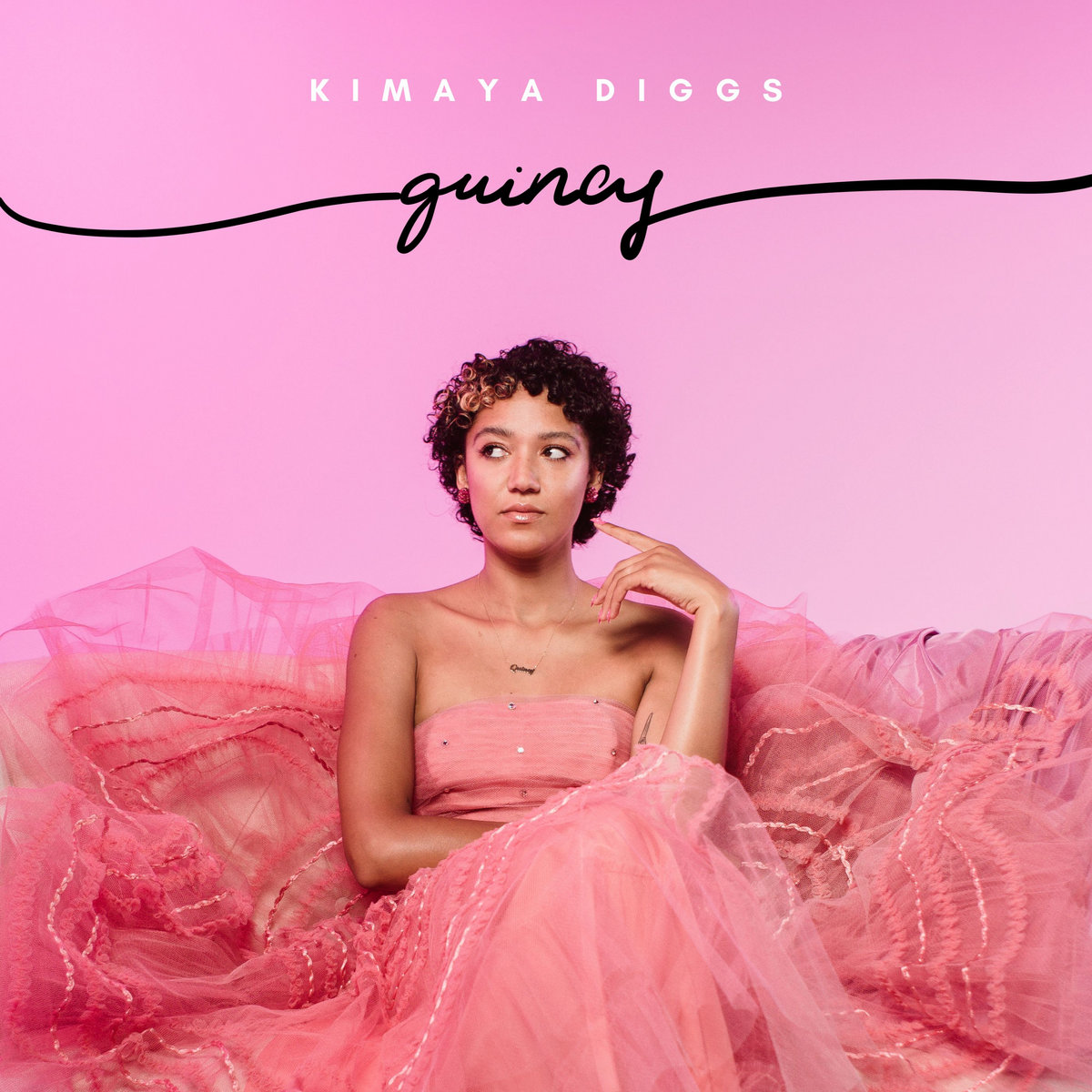 Kimaya Diggs – QUINCY
Genre: R&B, Soul
Favorite Tracks: "Follow Me," "Letting Go"
I've been waiting throughout all of COVID for this moment. Not for deniers to get their comeuppance, or the world to learn some valuable lessons. No, I think we have a proper post-COVID album. And I don't mean something that just happened to arrive amid this moment that we've stumbled into. No, an album that defines life as it is now for all its currents of madness and latent splendor. Not that singer-songwriter Kimaya Diggs would describe QUINCY as practically COVID-ian. Rather, she'd likely say that the 12-track LP is about how "the sunset will do its incredible thing even on your worst days." But I mean, come on, tomato-tomato, amirite?
QUINCY is a dream when it lives up to this dynamic of joy amid the encroaching dark. "Follow Me" is a super sweet slice of modern-pop-meets-retro-R&B, a hybrid of love songs and personal power ballads where Diggs makes lines like "I've always been a lonely girl / I've known that all along" into something altogether transcendent. Or, "I Hafta Try," where Diggs flips the script on '60s girl groups by serving as the dreamy protagonist, achieving heart-melting heights of sincerity and charisma. It's not all romance, either; "I Thought You'd Choose Me" sees Diggs unearth years of trauma with breathtaking prowess, breaking our hearts as easily as she makes us swoon. It doesn't matter her intent (even if romance is a clear comfort zone)—Diggs makes layered and compelling pop that exudes unassuming, life-affirming emotion. Pardon the overbearing sincerity, but it's the glowing, texturized humanity we need far more of these days.
Not every album track, though, is as pristine. "If You Love Me" seemingly employs all the right tools, but Diggs gets lost in a direct (albeit occasionally beguiling) performance with fewer textures. The same goes for "Letting Go"—what should be a big, sweeping ballad of heartache doesn't shine with Diggs' effervescent charm. But even these "missteps" serve a purpose—Diggs herself says the LP is also about "that you can take one more step forward, even if it's small," and that's abundantly true here. They may lack some of Diggs' soulful shimmer, but they're nonetheless steps toward something evocative/novel/earnest/etc. It's a thematic pull-through that strengthens the album and also lends a space for songs that may deviate or don't quite meet their potential. Sort of sounds like a great COVID-era lesson, yeah?
The record ultimately flourishes due to Diggs' singular presence. You can call her 12 shades of charismatic and vivacious, and none of them really explain the magical mix of talent, passion, and showmanship that Diggs exemplifies. It's this mix that forges great songs into profound experiences, and "lesser" songs into nonetheless solid, pop-flavored moments of excitement. There's a line in the sultry ballad "Rainbow" where Diggs croons "You are my sky, I'm your rainbow"—and we should be simply overjoyed that there's still such magic in the world. Listen to it now over on Bandcamp. [Chris Coplan]