It's our Bandcamp Picks of the Week, featuring the punishing metal of Alkerdeel's SLONK, and the Pains of Being Pure at Heart frontman Kip Berman's new album as The Natvral, TETHERS!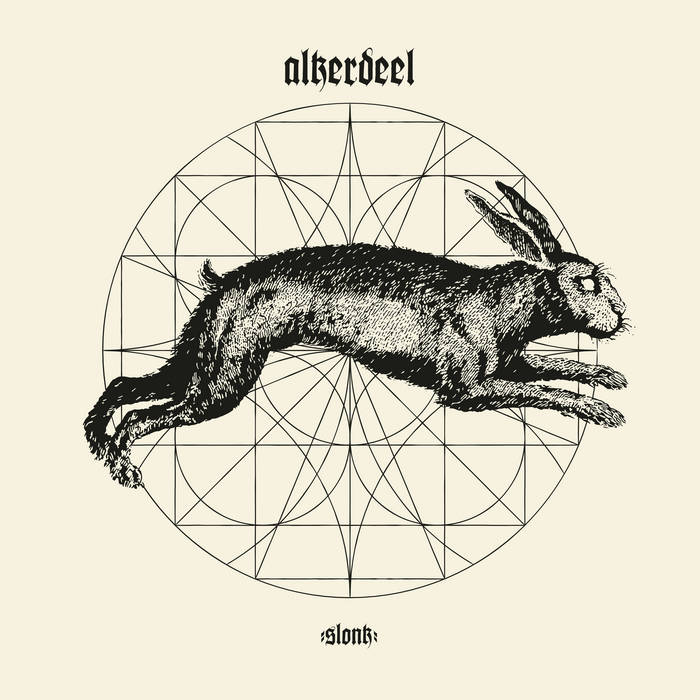 Alkerdeel – SLONK
Genre: Black Metal
Favorite Tracks: "Eirde," "Zop"
See the rabbit on the album cover of Alkerdeel's latest monstrosity? That's the scariest goddamn rabbit you'll ever meet. This is a rabbit that bristles with menace, that can peer deep into your soul and then say with a crushingly definitive gaze: "you're worthless." This rabbit has many treasures to offer you over the course of SLONK, their sub-40 minute latest comprised of four hefty tracks. That rabbit will take you on a journey through whizzing guitars and soul-splitting wails, and you will be in terror (and yet, perhaps a little thrilled?) over the vile sounds he has to share. His specialty is black metal that sounds so raw the meat is probably still attached to the dead, unbutchered carcass of a steer, music that's so visceral the songs feel like they're on the verge of splitting apart. The repetitive, stabbing drones are nearly hypnotic. Let the rabbit hypnotize you. The trance he'll put you in is not a fun trance, but a trance fit to summon demons to. From the opening pleasant drones of "Vier" that are laced with thoughtful melodic touches and the sound of birds cawing all the way to the final harrowing shrieks of "Trok," SLONK is a cruel shaman guiding you on your trip.
Belgian black metal devils Alkerdeel offer simplistic musicianship, but we have a "more than the sum of its parts" situation here, owing to the oppressive mix and spirit-rending echo of the vocals. A song like "Zop" has an incredibly basic set of speed-strummed chord progressions, but the song never lets up and the dynamics of it are forever shifting, like the way demonic leporine fur shifts in a light breeze. When the bass comes in and whaps around like elastic underneath it all, that's how you know you're alive and now this trance has got you writhing like a charmed snake. The word "Slonk" is Dutch for "Shrank;" it's an astute name as the album does everything it can to make you feel small and insignificant, smothering you in sound, lurching your gut to and fro with the shifts and shrieks. When vocalist Pede lets loose a true harrowing wail from some place deep and wounded, the whole band wails with him. I can hear the guitar, the bass, the drums wailing… songs on the verge of splitting apart. His job done, the rabbit simply stares at you in the silence. He has more if you wish. You can appease the scary rabbit by buying his album on Bandcamp. You wouldn't want to anger the rabbit, would you? [Drew Petriello]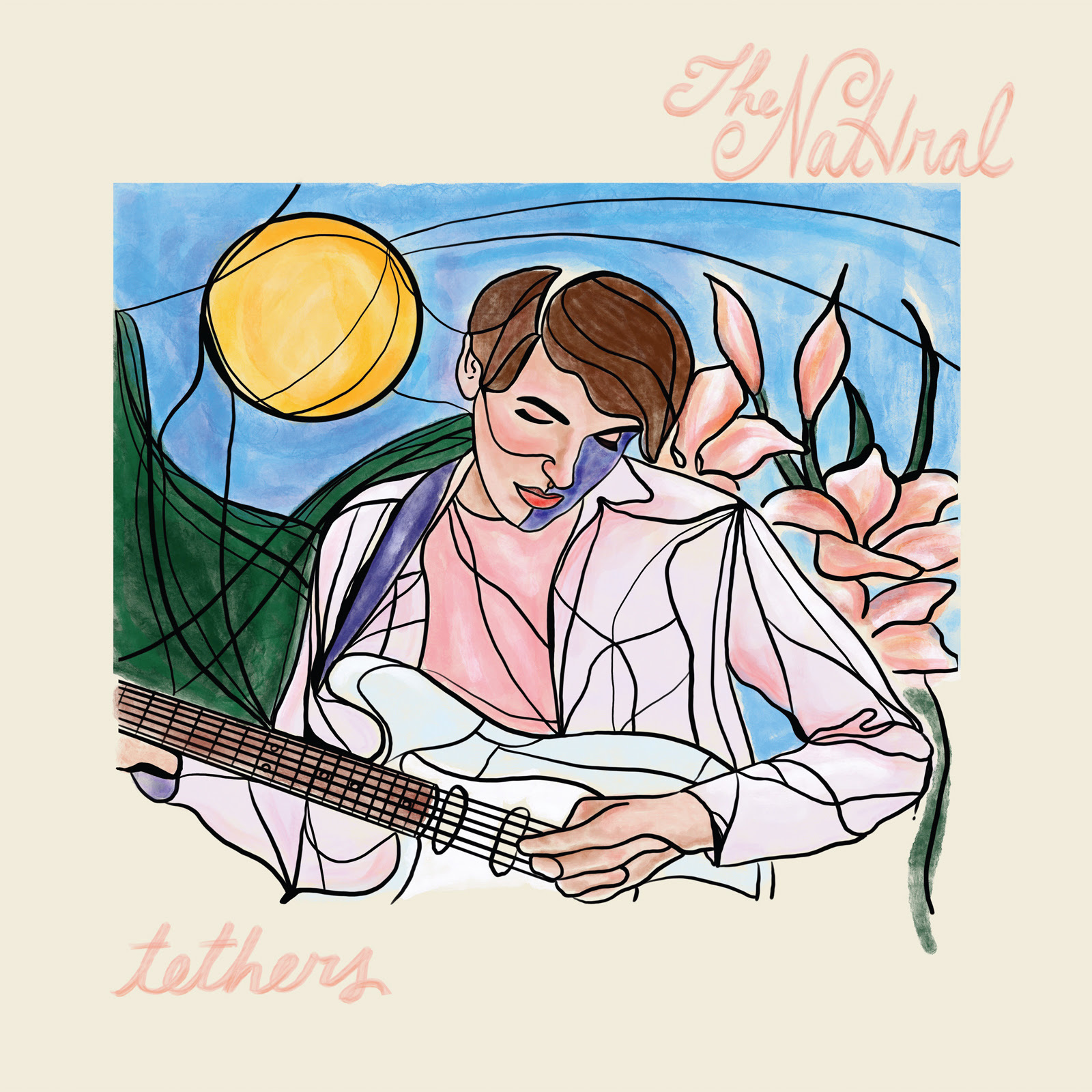 The Natvral – TETHERS
Genre: Folk Rock, Indie Rock
Favorite Tracks: "Why Don't You Come Out Anymore," "Sun Blisters," "New Year's Night," "Runaway Jane"
I'd love to say that the Bob Dylan parallels being drawn to Kip Berman's latest album are a tad overblown—after all, squint even a little bit and you can compare any modern singer-songwriter to Dylan, why would the Pains of Being Pure at Heart frontman be any different? Why is talking about people in comparison to Dylan at all interesting these days? I get it. But The Natvral's debut album, TETHERS, is an exercise in watching Berman strip "Like A Rolling Stone" down to its bare studs and rebuild aspects of it across nine songs, finding minute obsessions in the organ tone or the the way Dylan's voice collides with the production on that chorus or that harmonica riff and then focusing those as building blocks, song-by-song, for a whole album. Berman's sonic obsessions with Dylan—the tone, the energy—feels slightly different. If any of this sounds slightly derivative, I guess in some ways it might be—certainly hearing this sonic shift from someone responsible for some of the 2000s best dream pop is jarring, if not a novelty, at first. But I'd ask you to look around and pinpoint who, exactly, is wanting to build, brick by brick, their own examination of HIGHWAY '61 REVISITED in 2021? TETHERS obsessively explores every nook and cranny of late '60s and early '70s touchstones—the lullabying Greenwich Village balladry ("Ne Moon," "Tears of Gold"), the go-electric-intensity ("Sun Blisters," "Why Don't You Come Out Anymore"), the rousing workmanlike anthems ("New Year's Night"). Certainly a lot of the tone of TETHERS ends up having almost more precedent in the '90s next to albums by Counting Crows (to reference another Dylan obsessor), Hefner, or even, naturally, The Wallflowers' BRINGING DOWN THE HORSE, as the orange bar light spilling on these tracks gives them an added alternative rock crunch—you go back to The Pains of Being Pure At Heart's "Laid" and can understand directionally where this record comes from. As someone who recently built an entire playlist around trying to capture the tone of bar rock, it would be an understatement to say that TETHERS is extremely my kind of record, but it's so markedly consistent in exploring the aspects of one specific sonic pallet, and doing it in such a thorough yet thrilling way, it's an easy one to find myself lost in. You can listen over on Bandcamp. [CJ Simonson]