It's our Bandcamp Picks of the Week, featuring the colorful ambience of Sam Scranton's BODY PILLOW, the heavy and current rock of bdrmm's I DON'T KNOW, and the joyful Aussie scuzz of Carnations' self-titled effort.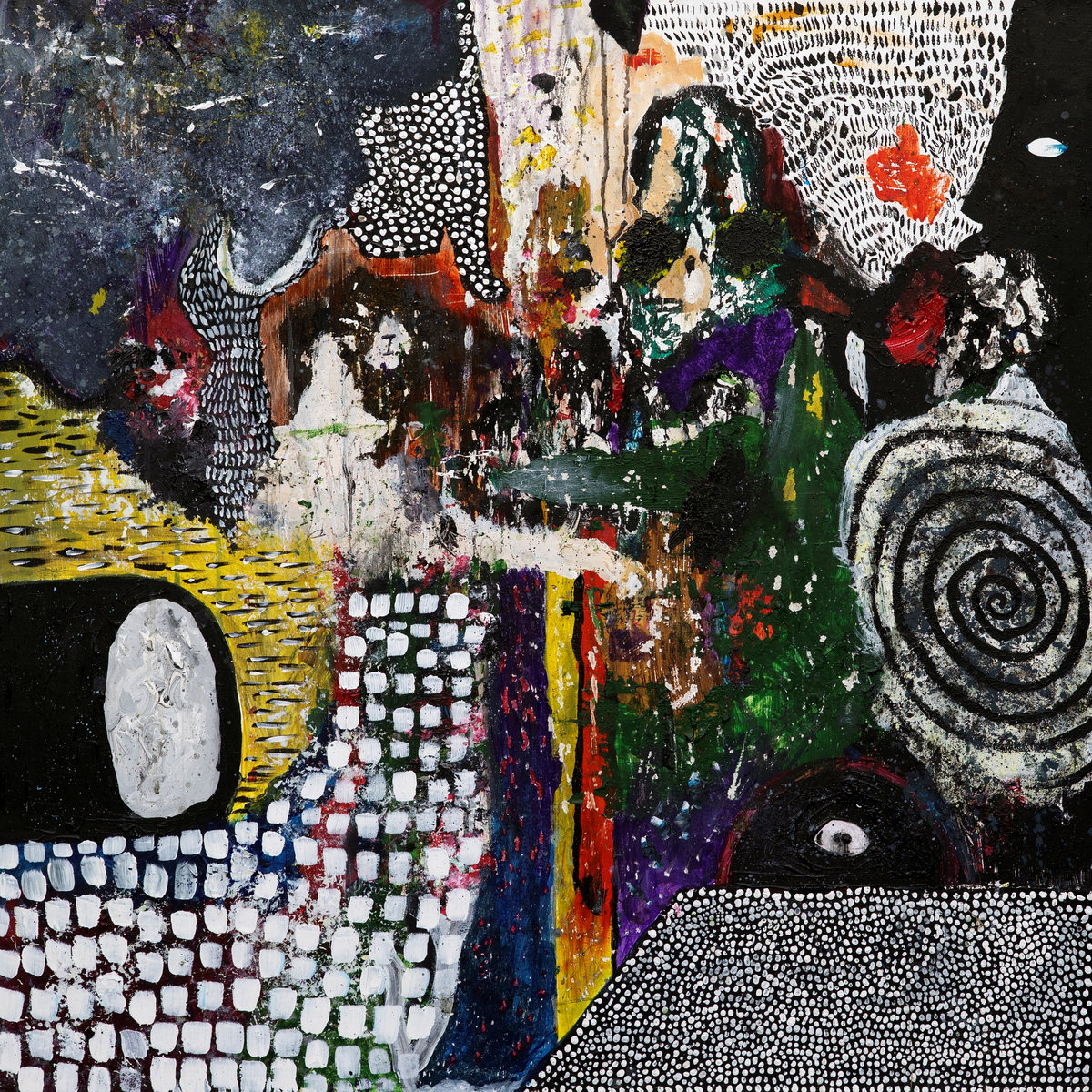 bdrmm – I DON'T KNOW
Genre: Post-Punk, Dream Pop, Indie Rock
Favorite Tracks: "It's Just a Bit of Blood," "Hidden Cinema," "Pulling Stitches"
I DON'T KNOW is a product of the now. On bdrmm's first LP, 2020's BEDROOM, the quartet crafted murky, off-the-wall dream pop, music for introspection in a dark room; their sophomore record pushes outward. I DON'T KNOW pulls in some of the post-punk fervor of fellow British weirdos like black midi, Dry Cleaning, or Black Country, New Road. The result is an album that feels firmly entrenched in the present moment of indie rock, a sort of cross section of all the various threads of the style.
"Alps" introduces the record with drone and EDM jitters spluttering from ear to ear; nearly the whole song is a fade-in. It's one of the strangest cuts on I DON'T KNOW, making for a disarming opener—one that aptly sets the stage for the following 35 minutes. Singles "Be Careful" and "It's Just a Bit of Blood" follow, and it's easy to see why these are chosen as the first tastes of I DON'T KNOW: "Be Careful" melds trip-hop with gauzy slowcore, and while Radiohead is the easiest comparison for "It's Just a Bit of Blood," it sounds like a KID A track done in the style of DIIV's DECEIVER—the most immediate track on the album by far.
Following the post-rock detour on "Advertisement One," a four-minute melting pot of drones, echoey beats, and a drizzle of keys, the band taps back into their roots. The record's second half dips into dream pop, with the back-to-back "Hidden Cinema" and "Pulling Stitches" embracing the genre's vaporous textures and blanketed guitars. They're easily two of the highlights on I DON'T KNOW; the former retains the post-punk duskiness of the first half of the album, but with a jangly and melodic edge. The latter, one of the album's three singles, is the closest they come to returning to straight-up shoegaze, a gargantuan alt-rock song that roils at the speed of honey. Pick up the album on Bandcamp and spin it on repeat while you melt in this insane heatwave. [Zac Djamoos]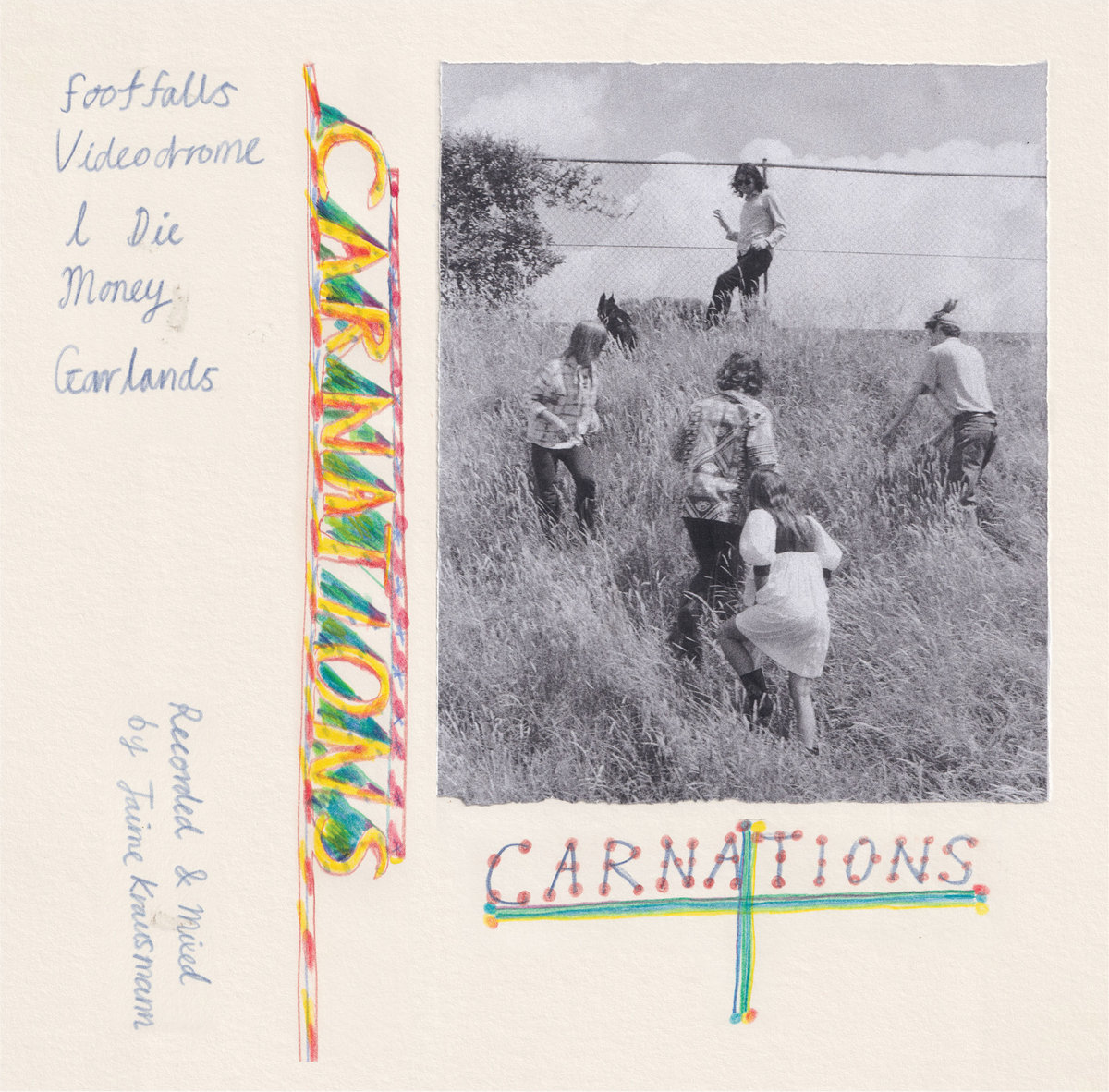 Carnations – S/T
Genre: Post-Punk, Alt-Rock
Favorite Tracks: "Garland," "I Die"
If I love anything in this world, it's Aussie punk and garage rock. (But also cold bedrooms and banana cream pie.) Since it's been some time before my last musical trip Down Under, it felt only appropriate to visit with the recently-released debut EP from Sydney's own Carnations.
As their proper introduction to the world at-large, this five-track effort isn't exactly the smorgasbord approach you often see repped across indie punk nowadays. Carnations' core sound can be pretty much summarized as "goth-adjacent post-punk that was either made in 1978 or 1989." Sure, it's often moody sounding, but there's a joy churning just under the surface—like The Velvet Underground meets Thee Oh Sees. Still, it ain't exactly new, and it mostly feels novel in its presentation. That's an important distinction: this is music that's big on moments and their value, or embracing sentiments with equal parts heft and hilarity.
Even still, there's some deviation here that makes a difference. "Footfalls" plays out more subtle and mysterious. "Videodrome" has a great pace and momentum (even as it ultimately builds toward nothing). "I Die" emphasizes a vocal performance that's both droning and appealing. "Money" feels the most abstract and without structure (that's good and bad). And "Garland" is that most undeniably catchy punk jam. There's little moves and added twists/turns, and you could mostly ignore them and just enjoy the steady churn of solid rock ditties. You know, sort of like those same songs you'd discovered in your tweens and spent hours dancing to, utterly and joyously alone.
But by digging a little deeper into these songs' various "tidbits," you can see Carnations' relationship to their genre tendencies. They readily embrace certain ideas and aesthetics, and that props these songs up in a decidedly big way. And yet they also seem dedicated to referencing and blending things in a way in which it doesn't seem that big of a deal: they can play around with structures and chords and all that jazz in such creative and unassuming ways because it all feels so "unimportant." But it still very much is, and this earnest approach creates layers and pockets of meaning, novel sheens to old ideas and sounds, and an indiscernible energy infusing everything with ample heart and bliss.
This isn't just familiar or danceable music—it's essential listening. Not that I'd dare hamper such a young band with that mark of relevance. Rather, essential in the sense that it speaks to basic ideas and emotions, things that we all might have chased as we become enamored with rock/punk music. These pillars that let us relate to the world, give us a chance to vent or emote, and celebrate big feelings for the gift they are (mostly). In that sense, Carnations are a fairly solid entry and encapsulation of what I earnestly love about Aussie rock, and why I keep coming back again and again. Listen to it now over on Bandcamp. [Chris Coplan]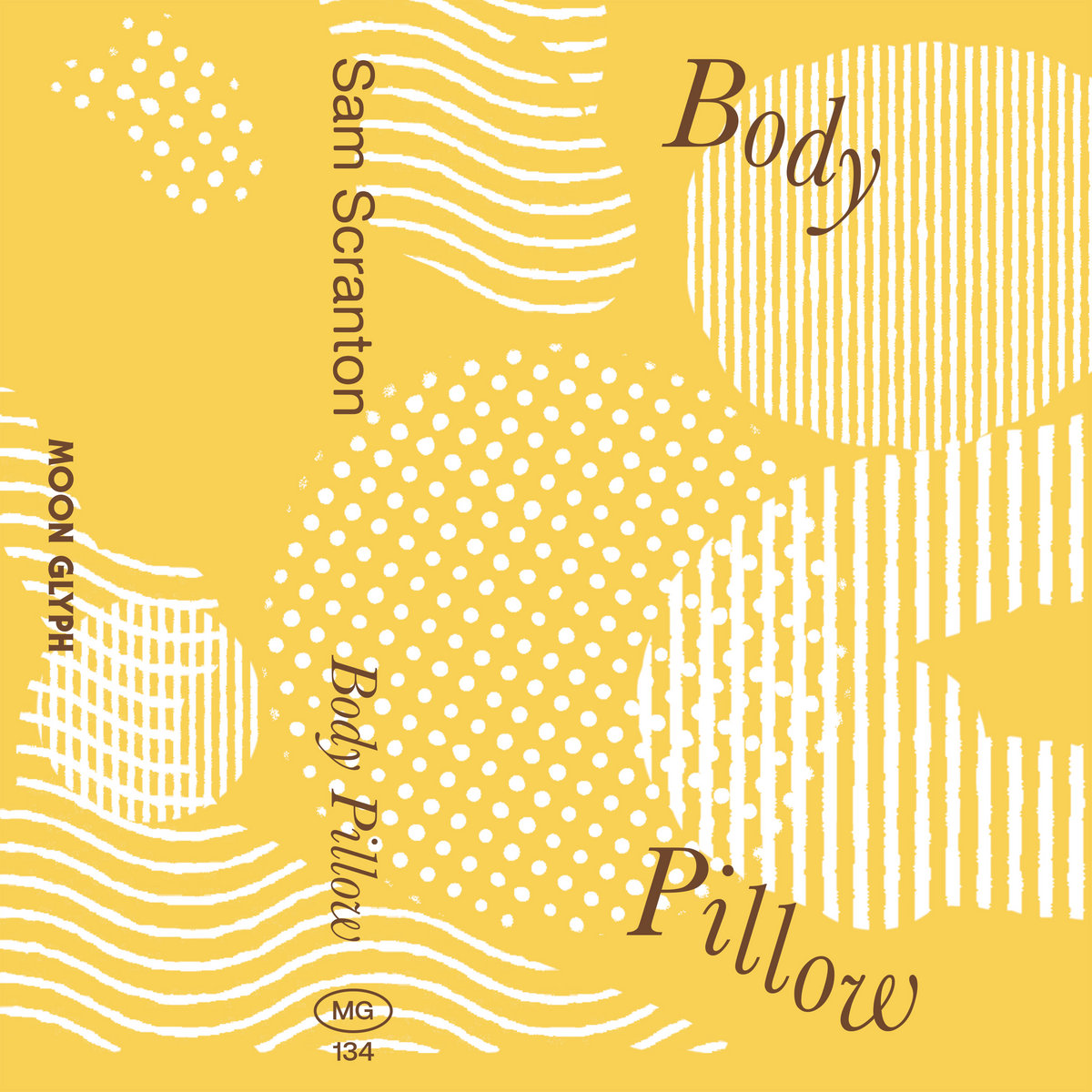 Sam Scranton – BODY PILLOW
Genre: Ambient
Favorite Tracks: "Big Glider," "Funny Little Bird," "Tricks In The Air"
The records put out by Portland, OR label Moon Glyph tend to be either colorfully cartoonish or arachnidian and chaotic. BODY PILLOW—the new album from Chicago musician Sam Scranton—lands right in the middle of those extremes. The 11 pieces here embrace improvisation, centered on sounds drawn from contact mic'd balsa wood resonators, Midi presets, and synths. While this all might sound technical, the record is actually incredibly fun. Splashes of digitized sound dart in and out of jumpy synths and fleeting dance grooves. The whole thing is lively and exuberant, like an incredibly smart friend who's always gunning for an indulgent night out. Check it out on Bandcamp. [Ted Davis]