It's our Bandcamp Picks of the Week, featuring FOOTBALLHEAD's sweaty Warped Tour dream OVERTHINKING EVERYTHING and 8485's sound of the future PERSONAL PROTOCOL!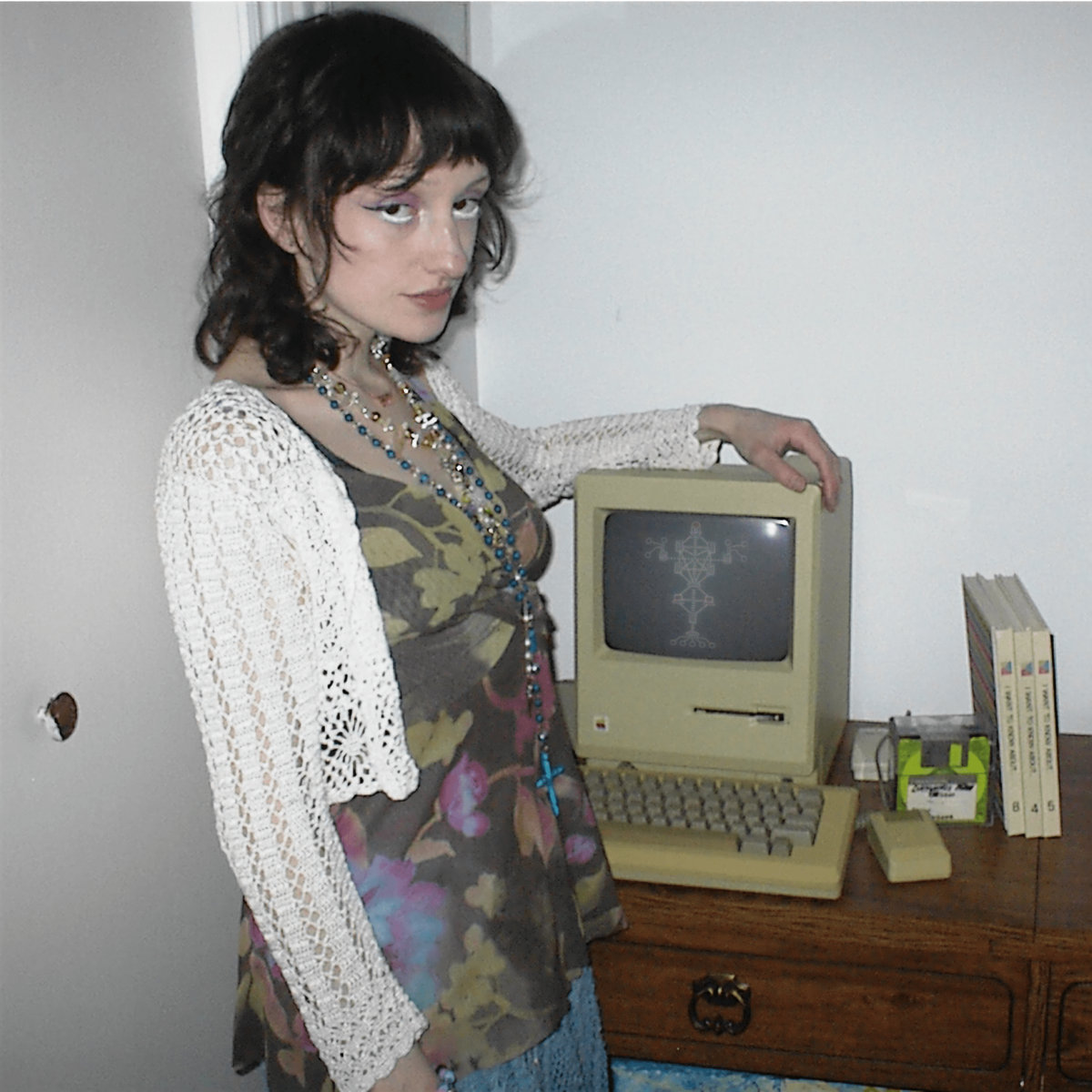 8485 – PERSONAL PROTOCOL
Genre: Synthpop, Drum 'n Bass, Hyperpop
Favorite Tracks: "COOL_DNB_SONG," "Atlantis (2o)," "Scribbles"
8485 was poised to be the next big name in experimental pop after her 2021 EP PLAGUE TOWN, and she's making good on that promise now. PERSONAL PROTOCOL, her first full project since, is yet another step towards redefining the sound of pop in a post-hyperpop world. PERSONAL PROTOCOL pulls from DnB as much as synthpop—see opener "COOL_DNB_SONG"—and contorts both to her own will. Songs like "Precipice," with its modulated melodies and background coos, nod toward Hannah Diamond's sugary style or even some of the catchier moments on ART ANGELS, and every line in "Atlantis (2o)" hits like a hook—it's dance-pop at both its danciest and its poppiest. Even more impressive is the way that PERSONAL PROTOCOL works quirky and genuinely strange production work into songs that are still entirely accessible and radio-friendly. "Scribbles," with production assistance from Drainpuppet, errs toward the most aggressive end of hyperpop, and 8485's voice glitches and clips through pitches all throughout closer "3cheers," but it nevers gets in the way of being infectious. Where there are other artists sprinkling their pop with off-putting vocal or production choices, in 8485's case, it all works to enhance the final product rather than taking away from it; in 100 gecs' wake, weirdo pop is a dime-a-dozen. It's rare, though, to hear an album like PERSONAL PROTOCOL wherein every individual piece feels like an intentional choice rather than a series of signifiers. Check it out on Bandcamp. [Zac Djamoos]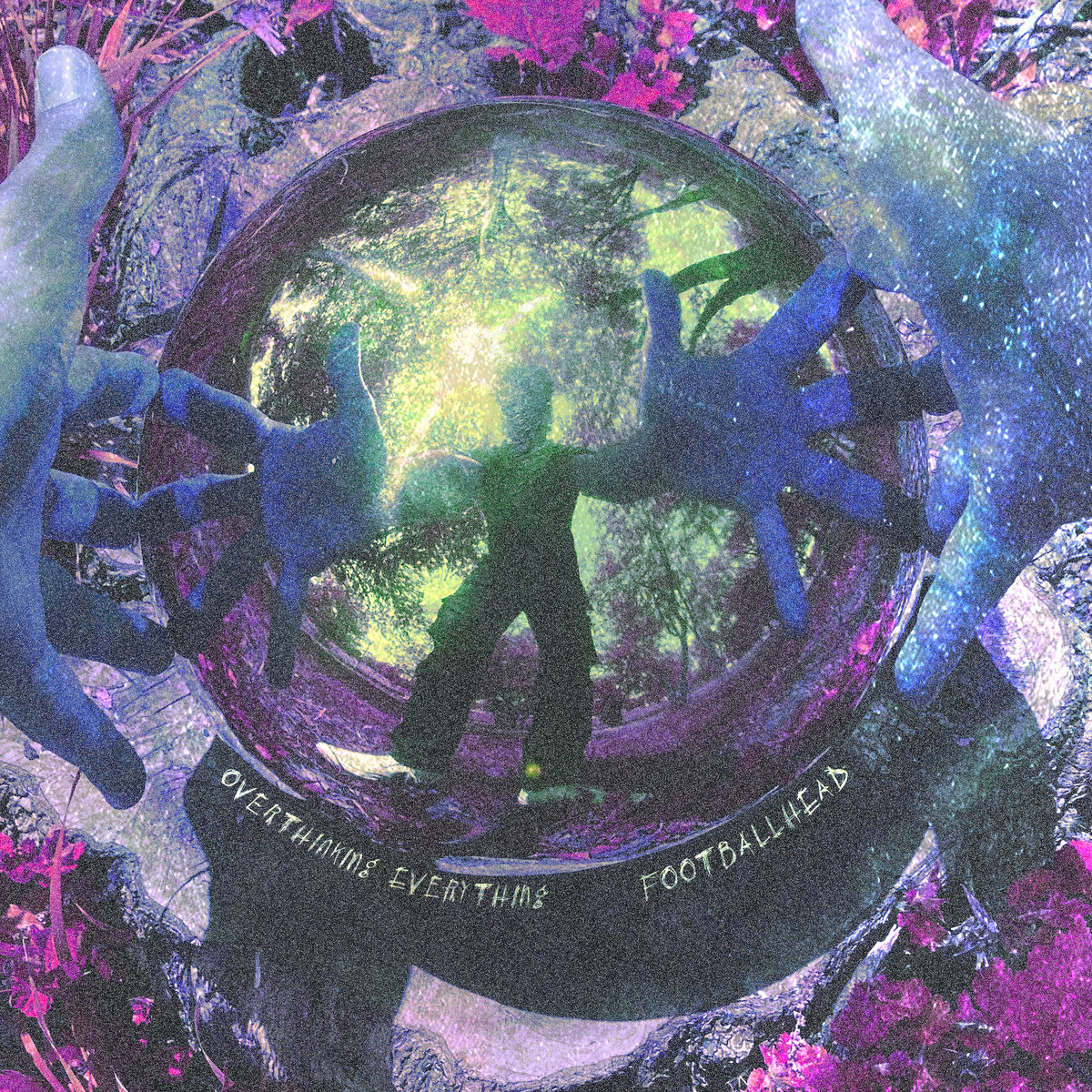 FOOTBALLHEAD – OVERTHINKING EVERYTHING
Genre: Pop Punk
Favorite Tracks: "Tightrope," "Habits," "Etched You In"
I'm writing about FOOTBALLHEAD on the day that former US Intelligence Agent David Grusch confirmed, under oath, that the US government is in possession of UFOs and non-human biologics. My first thought was: Who cares? By the looks of social media, I was clearly not alone in reacting with an exhausted shoulder shrug. After all, Rome is burning, so unless those alleged aliens have some tech that's going to cool down Arizona or bring the temperature of the Florida gulf down, this is useless to essentially everyone.
Well, almost everyone.
My second thought was: Tom DeLonge deserves his flowers. 
OVERTHINKING EVERYTHING, FOOTBALLHEAD's throwback pop punk debut, owes a great debt to DeLonge—albeit the early years before he would eventually be called out in a congressional hearing. The band's Bandcamp bio namechecks blink-182 from the jump (among other post-grunge '90s rockers), and even a cursory listen of the record will reveal plenty of slimed-out emo hooks and faux-Warped Tour memories. That Ryan Nolen teamed up with one of DeLonge's pseudo-contemporaries, The Academy Is…'s Adam T. Siska, makes OVERTHINKING EVERYTHING's bonafides tactile, a collection of seemingly lost moody, two-minute MTV punk cuts that each ooze angst and emote youth. Like the great turn-of-the-millenia blink albums (or plenty of The Academy Is… records, for that matter), OVERTHINKING EVERYTHING is steadfast in pace and energy, amplifying mid-tempo downers ("Like A Blister," "Pilot") and ratcheting up pop punk radio singles ("Habits," "Tightrope").
I can't help but consider that OVERTHINKING EVERYTHING is, at a moment when DeLonge is officially getting his decades-in-the-making recognition, a fitting relief to our collective blase reaction. It's not just Nolen pining for 1999—I think we all are. In 1999 if Clinton had gone ahead and confirmed 'ol Mulder and Scully's work and told us aliens exist, our collective minds would've been blown. But in 2023, it's just a reason to be excited for a guy who tried telling us that decades ago. OVERTHINKING EVERYTHING transports us back to that moment, and FOOTBALLHEAD present that feeling effortlessly. You can check out the album over on Bandcamp. [CJ Simonson]