Bandcamp Picks of the Week is back and better than ever
Altameda – TIME HASN'T CHANGED YOU
Genre: Alt-Country
Favorite Tracks: "Wish Upon The Weather," "Fire," "Run Away on You (Again)," "Good Will Surely Come"
TIME HASN'T CHANGED YOU is all you need an alt-country record to be in 2019. An expertly made amalgamation of everything you need the genre to feature these days, the Canadian country outfit have traces of everything you could need for the genre, especially for those looking for something in the lineage of the dynamic, expressive brand of country rock that the Drive-By Truckers perfected for much of the last nearly two-and-a half decades. Explosions of bold brass ("Rolling Back To You"), pedal steel and string-focused ballads ("Fire"), rousing, swelling, even cathartic vocal arrangements ("Good Will Surely Come"), high-speed chase numbers ("Losing Sleep"), the potential for some arena rock noodling ("Soft Shoes Slip Away"), and true piano bar rock bangers ("Wish Upon The Weather") offer a treasure trove of delights in what is easily one of 2019's best Americana and alt-country records. Even as the back end of the record slows to mostly mid-tempo waltzes and daydreams ("Run Away on You (Again)" is a highlight of this section), it still delivers the true rock 'n roll closer "Bowling Green," the bluesy hum of the organ and Troy Snaterse's traveled vocals delivering the right chaser to the preceding album. A true hidden gem, any fan of the genre deserves to give it a listen. Check it out on Bandcamp.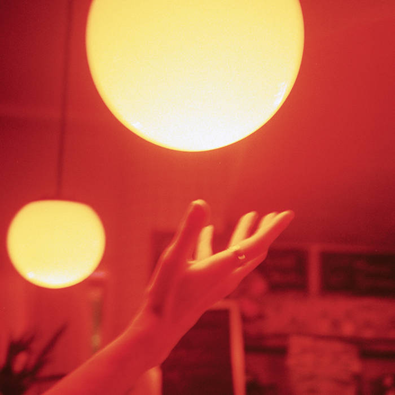 Pecas – AFTER DARK
Genre: R&B, Post-Disco
Favorite Tracks: "Tuesdays," "Girl Wonder (One More Chance)," "Te Olvidaras"
You can feel a twinge of cold wind brushing against your face from just outside a warm room when you hear the opening to opener "Tuesdays," the simplicity of the song making it peak headphone music for late night walks. It's a vibe that runs through all six songs on Pecas' debut EP, a stark, minimalist collection of vibey R&B tracks meant to soundtrack lonely-in-a-crowd moments. Rising New Yorker Sandy Davis' self-described gotha nova is honeymoon music to get high to, sexy yet meant to be experienced alone, content yet not meant to be shared. When a saxophone solo breaks out in the slick, romantic groove "Matchstick," you'll be slightly taken aback, but mostly because Pecas still sounds so singular. The "late night vibe in New York City" thing is generally overplayed, and I'm as guilty for falling in love with that aesthetic and limelight as anyone, but every person I show AFTER DARK to falls under its spell in a pretty undeniable way. I'm not sure if Davis' magic is long for this indie world, but this EP and her must-listen 2019 single "T-Shirt" (also on Bandcamp) are undeniably hypnotic and I selfishly hope she remains a best kept secret for just a bit longer—guess I should delete this write-up before we post it. You can listen to AFTER DARK on Bandcamp.