It's our Bandcamp Picks of the Week, featuring an emotive ambient vocal display from Hatis Noit on AURA, and a jazzy, genre jumping experimental vision via The Maghreban's CONNECTION!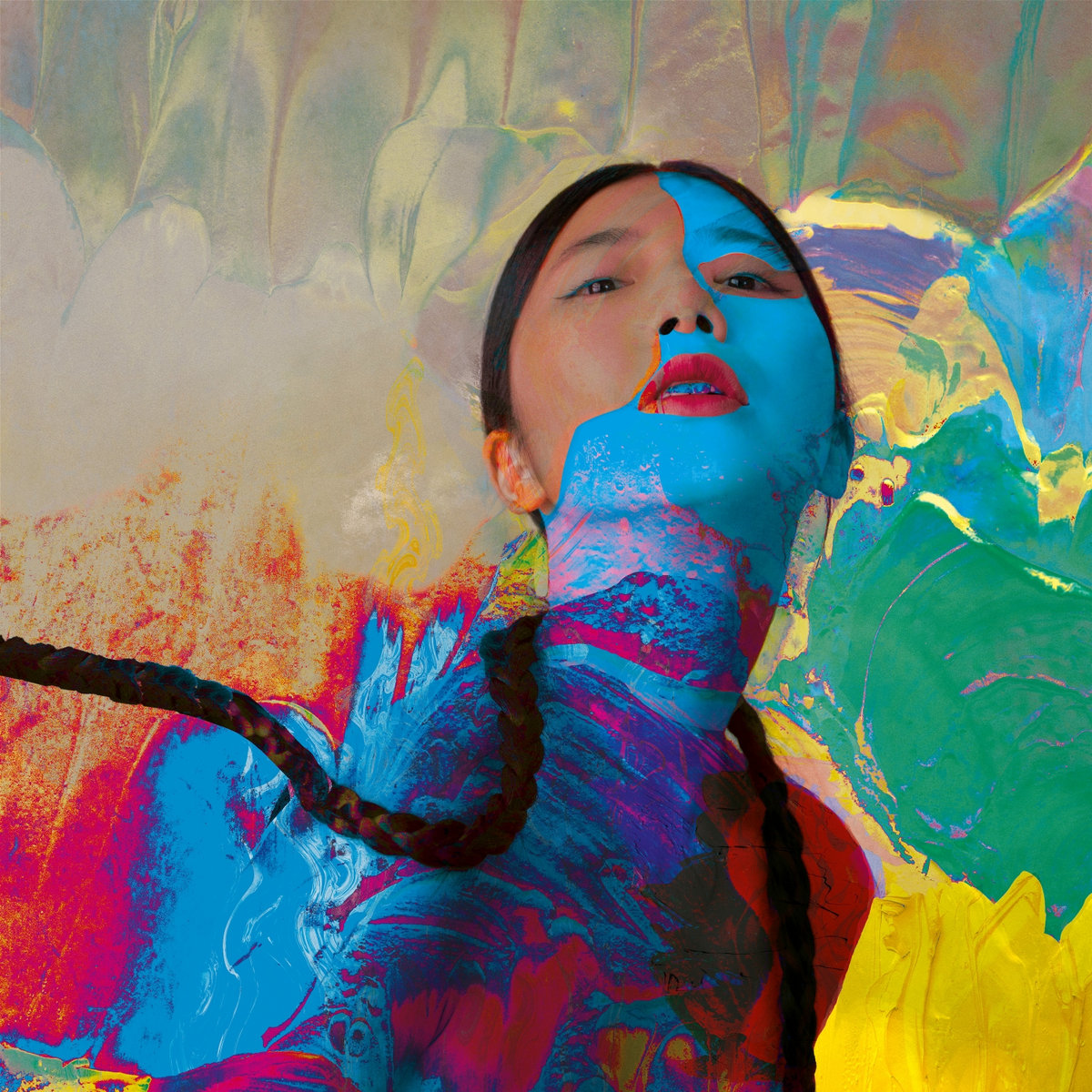 Hatis Noit – AURA
Genre: Ambient
Favorite Tracks: "Aura," "Thor," "Himbrimi," "A Caso," "Jomon"
The power of a voice comes not only through its ability to verbalize and express feelings via words, but also in the raw emotions that can be felt regardless of what language someone speaks in. There's universal feelings of joy, sorrow and anger that you can see in someone's eyes and feel boiling in their guts as they scream or wail or cheer, and those feelings are what Hatis Noit's music best translates. Born in Shiretoko, Hokkaido and now residing in London, Noit's musical journey began at 16, when she witnessed a Buddhist woman singing in Nepal. Her moving chants reveal to a young Noit the visceral power of the human voice and what it can tell the world. With its instinctive ability to express feeling in the most primal fashion, her debut album AURA explores everything her own can do. Pulling from Japanese folk music, operatic styles, Bulgarian and Gregorian chants, and modern avant-garde vocalists, Noit's style is one-of-a-kind.
Building songs almost entirely from her voice, AURA's biggest accomplishment is just how marvelously it shows Noit's skills as a singer. If you've ever heard a vocalist where you're 100% sure you could tell exactly what they're feeling even if they weren't actually saying any words, you can easily add Noit to that list thanks to songs like "Thor" and "A Caso." She layers waves into a multicolored web of textures and vibratos, handling intense operatic vibrato and sharp, stinging staccato leads with ease. AURA's lack of songwriting and a capella structures makes it difficult to point out specifics in these long, expansive pieces, but it's incredibly easy to pinpoint the ways her music makes you feel: it's cutting, impassioned, and powerful. There's just something about how her vocalizations softly swoon atop ocean wave recordings on the eight-minute penultimate track "Inori" that makes it one of the few truly serene moments on the album. As a whole, what she's doing on the record feels truly innovative and revolutionary.
AURA makes for an incredible listen, and never loses your attention. It's somehow able to find a new way to leave you completely in awe of Noit's power across its eight tracks and 48 minutes. She's got a voice that is truly her own and the artistic vision to make sure that she utilizes it to the fullest extent. There's just nothing else like AURA you can find out there right now, making it an essential listen for any fans of the avant-garde. Listen on Bandcamp. [Lurien Zitterkopf]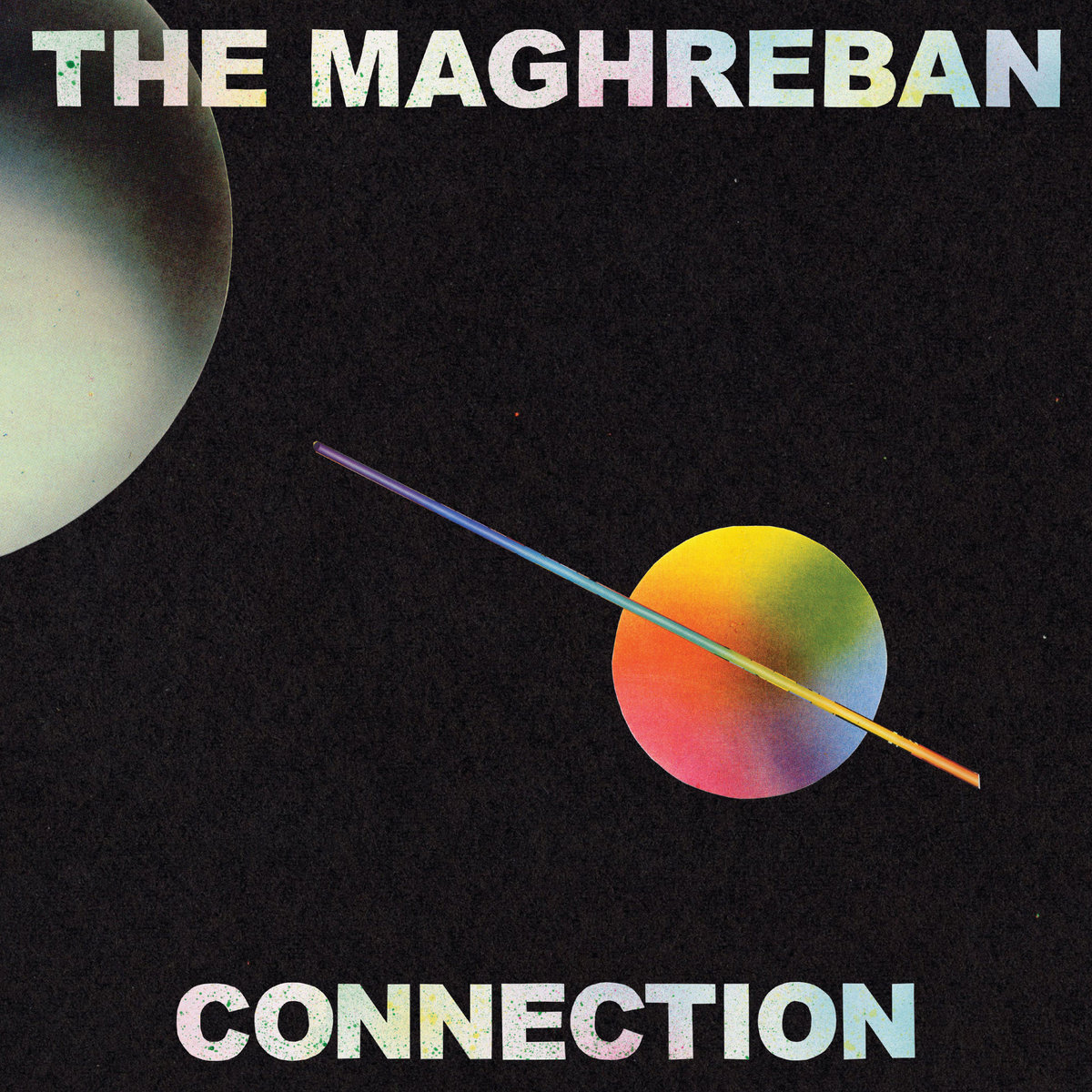 The Maghreban – CONNECTION
Genre: Eastern Jazz, Odd House
Favorite Tracks: "Waiting," "Anzilli," and "Moving"
Admittedly, a "traditional" approach to reviewing albums occasionally gets stale. That proves doubly true when tackling something like CONNECTION, the new genre-shifting album from London musician Ayman Rostom (aka The Maghreban). So, in celebration of his robust creativity and exploration, here's my Pitchfork-style scoring review of the 12 tracks if they were the soundtracks to a series of cyberpunk films. Because music should be fun, yeah? 
"Moving"
It's New Shanghai in 2052, and everyone's getting down at the city's only floating discotech. A sleek and sexy 8.3 out of 10.
"Got Your Number" feat. Nah Eeto
We're racing through the streets of Rabat in 2047, steering hover dirt bikes away from corporate spies. An uber funky 7.6 out of 10.
"Synanon"
It's 2076, and Chicago's hippest neo-jazz bar is built atop an irradiated graveyard. A scary but equally atmospheric 7.0 out of 10.
"Anzilli" feat. Abdullah Miniawy
All of Boston has been digitized by 2083, and we're stuck in its most crime-ridden neighborhood. A madcap blast of chiptune earning an 8.5 out of 10.
"Celebratory Relapse" feat. Idris Rahman
New Los Angeles in 2091 looks closer to the city circa 1947, but that off-brand jazz is nonetheless hot and sexy. An extra hip, slightly sensual 7.4 out of 10.
"Waiting" feat. Omar
The Detroit of 2099 has been shrunk and placed in an old Jameson bottle — and somehow the house scene is still the cream of the crop. A sweet and bodacious 8.9 out of 10.
"Baby"
Property taxes are too high, but you moved to New Brooklyn in 2066, where everything exists at half-speed and the music hits like a wave of psychedelic euphoria. It's a 6.8 out of 10.
"Without You"
You've moved to New Manhattan in 2076, and you've fallen in love with an alien who makes internet house-jazz 3.0. A brain-meltingly dope 7.1 out of 10.
"Black Seed Oil" feat. Idris Rahman
By 2088, Chicago and Madrid have somehow fused together, and the resulting electro jazz is an identifiable hodgepodge of sweltering grooves and understated power. A compelling hybrid, it's an 8.8 out of 10.
"Moving On"
You've saved up for years, but by 2102, you've finally landed a spot on the floating electro-jazz satellite that's between the Earth and The Moon. A truly celestial 7.2 out of 10.
"Got Your Number" feat. Nah Eeto (Boss Mix)
Much like the original, only you've now opted to take time-altering drugs because the bass just slams that much harder. A mostly improved 7.8 out of 10.
"Waiting" feat. Omar (Dance Mix B-Side)
The same nightclub has added laser lights–and some of them transform people into sexy robots. A slightly downgraded 8.5 out of 10.
Final Verdict: A compelling mix of sonic experimentations that remain true dancefloor bangers. Or, proof that you can delve into headier directions without losing that raw emotional power. Listen to it now over on Bandcamp. [Chris Coplan]