Cults successfully comfort us on HOST, while The Flaming Lips chart a new path forward decades after their journey began. Plus: a Whitney covers album and a bad Brian Eno record! Check out todays music roundup.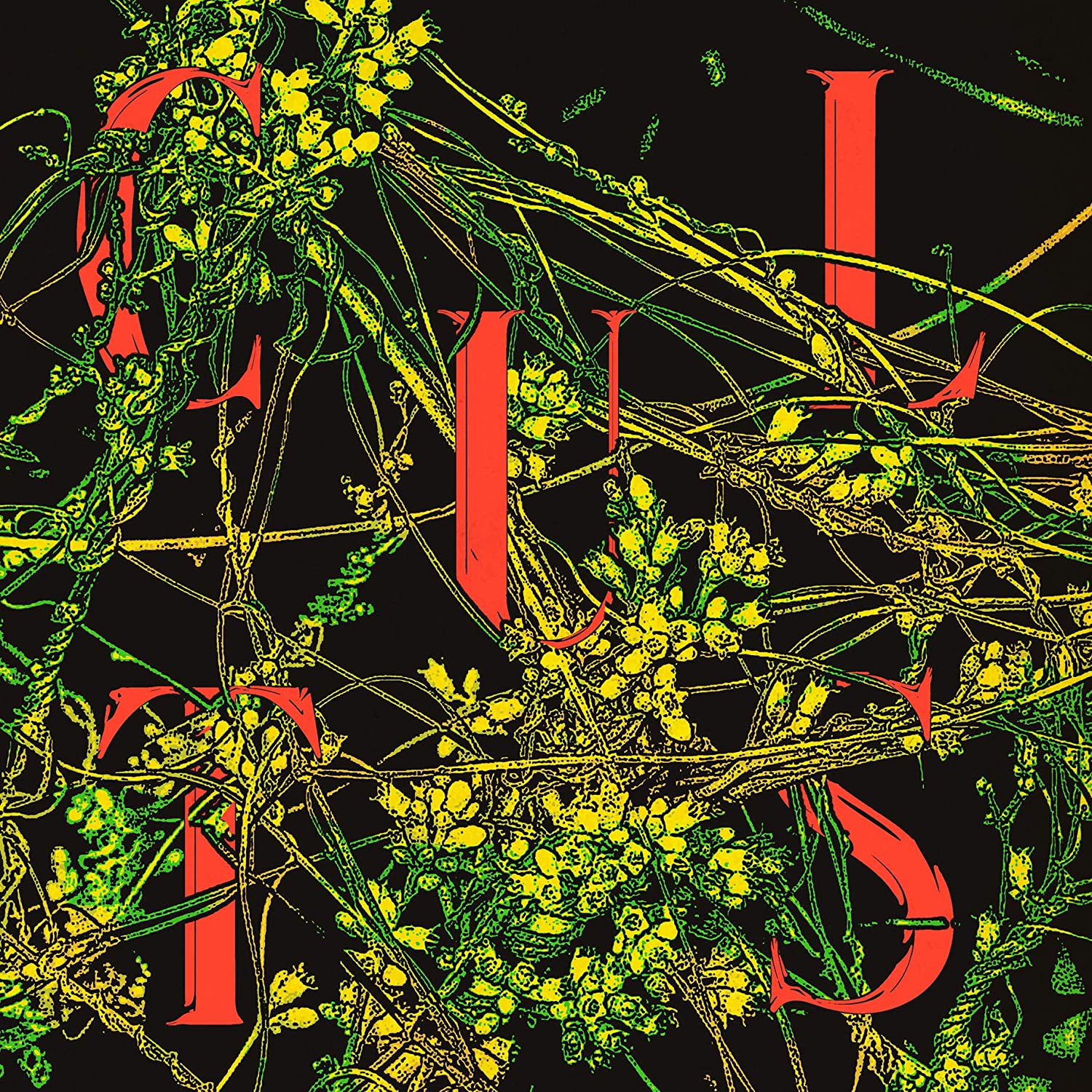 Cults – HOST
Genre: Indie Pop
Favorite Tracks: "Trials," "8th Avenue," "Like I Do" "Shoulders To My Feet"
Cults have finally come out at night. Through the 2010s, the New York City indie pop duo hit us with albums that carried listeners on sunny daytime journeys. Cults have always wrung sunny optimism out of their rhythms, but HOST is an evening machine pumping out grooves like bedtime stories and evoking walking home at night through the city. Borrowing from '70s funk with symphonic violins and heavy bass lines, the duo's latest is not subtle in bringing something new to Cults sound. Laying in bed as yellow street lights bleed through the blinds, "Trials" paints the picture of my rambling thoughts about the world outside. Our bombarding thoughts tickle us with insomnia as we relive the day and pretend to live tomorrow in some kind of waking dream. HOST composes these thoughts into a work that touches on crushes, mistakes, and the unknowns tomorrow will bring. While listening to "No Risk" reminded me that Cults certainly don't take any risks with their music, the album reaffirms that they do know how to make listeners feel good. They are evolving under the indie pop umbrella and with tracks like "Trials," "8th Street," and "Shoulders To My Feet," introducing dark synthesizers and unsure notes followed by choruses that remind you it's going to be alright. "Trials" in particular teases a new tone that the album does not build upon, a blend of funk with darker, more contemporary melodies that recall jungle and witch house, but the album quickly regresses to the kind of pop Cults is comfortable dishing out. HOST plays like an homage to a decade of consistently hopeful and energetic tunes. Let's hope they hit us in a few years with a story for a better day, but for now dream alone watching the street light bleed in through the window and let HOST guess what's outside. [Jonny Mancini]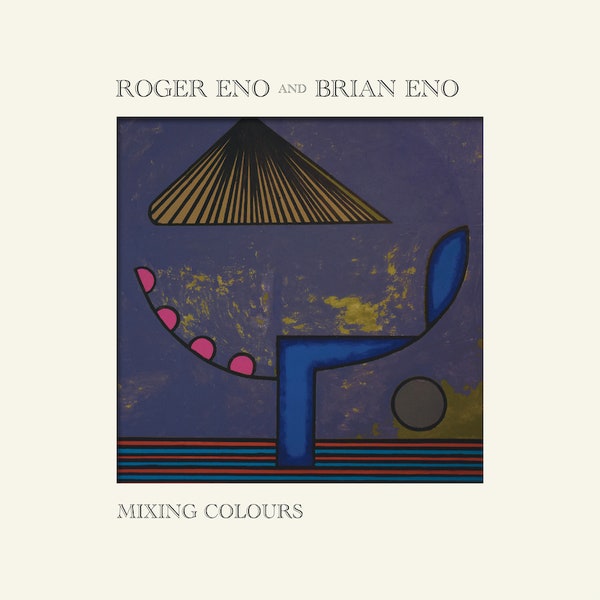 Brian and Roger Eno – MIXING COLOURS
Genre: Ambient
Favorite tracks: "Spring Frost," "Blonde," "Dark Sienna," "Rose Quartz"
A notably cinematic artist, Brian Eno has never hesitated to make it clear what he wants his records to evoke. Be it an airport, an installation, or a film, when the bald-headed synth maestro who spearheaded one of contemporary music's vastest genres wants his songs to take you somewhere, he lets you know exactly where it is. Brian's latest collaboration with his younger brother Roger doesn't evoke somewhere as much as it evokes someone. Unfortunately, that someone is not a person I wanted to spend the hour-and-15-minutes of my life that MIXING COLOURS took up with.
While I listened to MIXING COLOURS a character came to mind. This character was a young person, not much older than the eighth grade, and was alienated from their peers despite being intellectually precocious. With parents who worked full-time, this young person was forced to spend a lot of time alone, surfing the web and watching movies. Stumbling upon SILENCE OF THE LAMBS, this young individual found solace in Hannibal Lecter's sophisticated but evil ways, and spent hours of their isolated youth fantasizing about committing absurd and atrocious acts. Like some alternate incarnation of the character James in THE END OF THE F***ING WORLD, this person basked in shades-drawn darkness after completing their homework, thinking the unholiest of thoughts while MIXING COLOURS tracks like "Obsidian" and "Slow Movement: Sand" softly filled the blackness of their bare-walled bedroom. 
Brian Eno requiring patience from his listeners is no novelty. In fact, some of his best tracks are those that take their sweet time unfolding over the course of 10 minutes or longer. But while MIXING COLOURS clocks in at the length of a short indie film, it packs 18 tracks into its bloated runtime (and that's not even taking into account the daunting and uncalled-for expanded edition). The record is largely built around the chintz of mid-2000s-y celeste and electric piano presets, and the jammy musicianship evokes the intolerable noodling of a talented but annoyingly unbridled touring keyboardist let loose in the Hollywood Guitar Center. Sure, "Blonde" employs delicate synths to evoke TWIN PEAKS composer Angelo Badalamenti, and album opener "Spring Frost" plays like a drawn-out version of Brian's intro to U2's "Where The Streets Have No Name." But overall, with the unpleasant steeliness of its sonic textures and its gone-before-you-registered-it-was-even-there tracklist, MIXING COLOURS just becomes more and more exhausting as it drags on. A late in life highlight, SMALL CRAFT ON A MILK SEA saw Brian Eno prove that age and wisdom can be the keys to an excellent ambient release. Sadly, MIXING COLOURS plays more like the pre-show warmup routine of two elderly artists on a reunion tour than it plays like the work of two boundary-pushing virtuosos. [Ted Davis]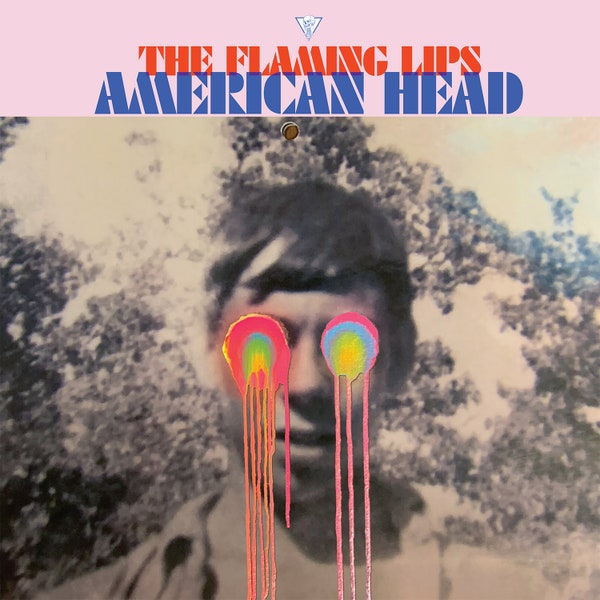 The Flaming Lips – AMERICAN HEAD 
Genre: Psych Rock
Favorite Tracks: "Watching the Lightbugs Glow", "Flowers of Neptune 6", "Dinosaurs on the Mountain", "Mother Please Don't Be Sad"
As The Flaming Lips near ever closer to their 40th anniversary—and after celebrating the 20th anniversary of their baroque-psych masterpiece THE SOFT BULLETIN last year—a band that has managed to transmogrify itself several times over across the last four decades has settled into a sound on their latest album that both nods to bygone eras of Flaming Lips music while proving they still have a few more tricks up their sleeve. 
AMERICAN HEAD finds ringleader and recent first-time father Wayne Coyne contending with life as a sexagenarian elder statesman. The Flaming Lips have spent the better part of this past decade a bit lost in the wilderness on record and beyond. The core trio of Coyne, multi-instrumentalist and secret weapon Steven Drozd, and bassist/engineer Michael Ivins, remain, bolstered by (in true dinosaur rocker fashion) three other faceless members half their age. Coyne's P.T. Barnum-meets-Willy Wonka shtick curdled into a tired carny act seemingly more focused on increasingly obnoxious live performance gimmicks, aimless collaborative releases that were more clickbait-focused rather than anything resembling considered songwriting, and enough kitsch-y merchandise to make Jack White blush. 
After returning to writing concept albums with last year's inscrutable and slight curio KING'S MOUTH, AMERICAN HEAD sees the Flaming Lips use another loose concept equally inspired by Tom Petty and the gaggle of heshers and biker burnouts that Coyne ran with in the '70s. Through this nostalgic frame, the Lips make overtures to the widescope layered symphonies of THE SOFT BULLETIN while also dipping into the contemporaneous cosmic country resurgence. Neil Young/Promise of the Real sideman (and son of Willie) Micah Nelson assists on opener "Will You Return / When You Come Down," and the universally beloved Kacey Musgraves proves an amiable addition to the Flaming Lips soundscape. Spacey Kacey is front and center on early instrumental "Watching the Lightbugs Glow," and her voice hauntingly weaves in and out of multiple tracks, culminating in a duet with Coyne on "God and The Policeman." Musgrave's additions offer a sonic through-line that helps support the lyrical themes of the album. Coyne pontificates on life and death as he is wont, but removed from the whimsy and motivational platitudes that colored his lyrics for years. This go-around, Coyne—his voice sounding more strained and weathered than ever—delivers perhaps the most nakedly autobiographical anecdotes and ruminations yet on a Flaming Lips album. "Mother Please Don't Be Sad" revisits the night in 1977 when a teen Coyne was robbed at gunpoint while working the register at Long John Silver's in Oklahoma City, while a handful of songs refer to Coyne's brother Tommy and evoke the spirit of The Fearless Freaks, the self-styled nickname for the Coyne brothers and their cadre of acid-damaged punks. 
The Petty fixation results in this album being something akin to The Lips' own SOUTHERN ACCENTS, with the rootsier takeoffs of classic Flaming Lips textures blooming into more forward-focused modern material. Tracks like "Dinosaurs on the Mountain" and "Brother Eye" prove that The Flaming Lips set the template for MGMT, Tame Impala, Unknown Mortal Orchestra, and much of the modern psych rock scene, while "When We Die When We're High" retreats to the krautrock-inflected prog of EMBRYONIC and the icy, bleak divorce opus THE TERROR. As always, drugs loom large as a chief lyrical conceit for Coyne, but the contrast between their ability to euphorically retreat from the harsh realities of the world and the all-consuming power they hold over users has never been more stark on a Flaming Lips release. A refreshingly sober, reflective album from a band whose best work seemed behind them, AMERICAN HEAD suggests that the next decade for The Flaming Lips is off on the right foot. [Luke Phillips]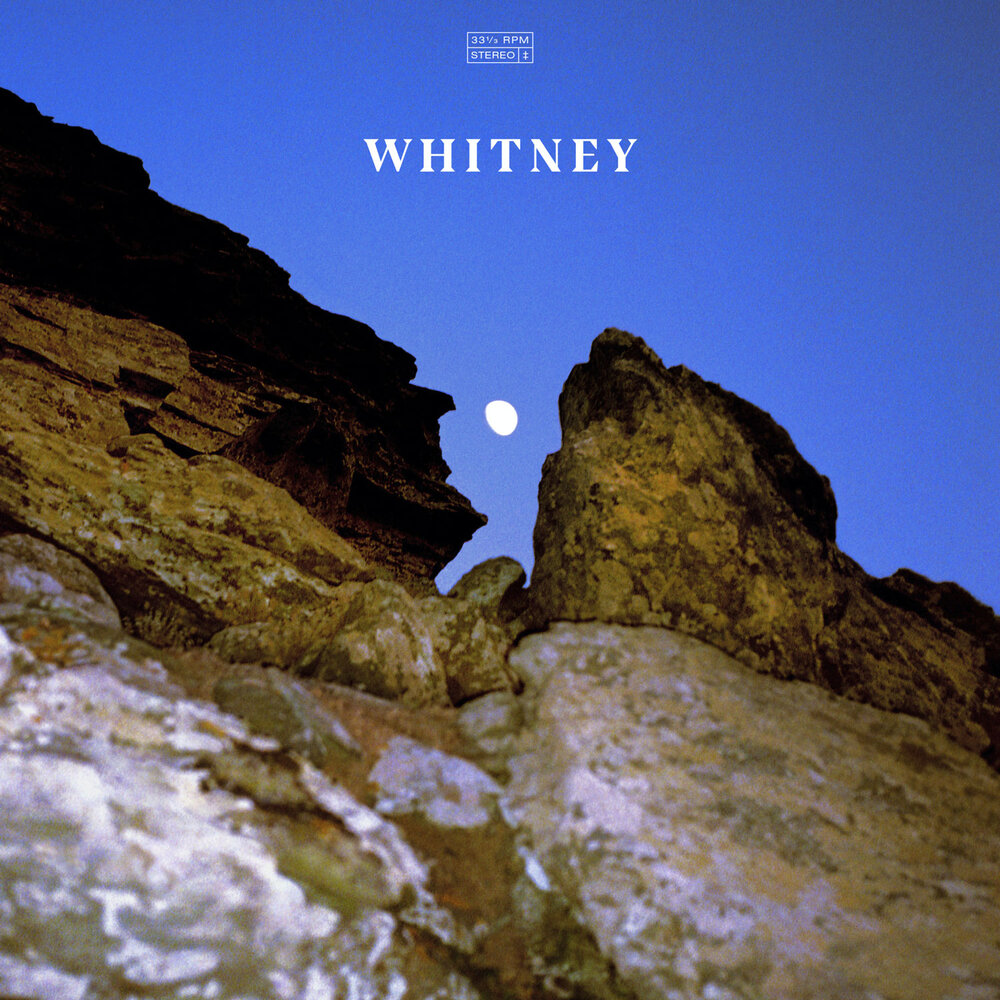 Whitney – CANDID
Genre: Indie Pop, Covers
Best tracks: "A.M. AM," "Strange Overtones," "Hammond Song," "Crying, Laughing, Loving, Lying"
There's a certain stigma that comes with the concept of a covers album. In years past, that stigma has largely stemmed from one of two things. In the case of John Lennon's ROCK 'N' ROLL, the covers are born purely out of necessity, either to fulfill and thus escape a poisonous record contract, or for Lennon, to meet the terms of a settled lawsuit. In other cases, it simply represents a creative end of the line, a dying gasp of a group or artist firmly out of ideas and clinging to relevance as best they can. In recent years, however, the covers album has found a bit of a second wind, as artists in their prime seek to leave their own mark on classic material. Whether it be Tori Amos giving a fresh perspective to male-written songs on STRANGE LITTLE GIRLS, Courtney Barnett covering the entirety of the classic INXS record KICK, or Kirin J. Callinan offering his delightfully singular versions of second and third-tier '80s hits on RETURN TO CENTER, a covers album is no longer something reserved exclusively for the tired and desperate. 
Whitney's CANDID finds the Chicago indie darlings taking on their wide array of influences with only two studio albums under their belt. The most interesting part of CANDID is just how wide that array really is, featuring covers of songs from artists ranging from modern R&B/pop star Kelela, to all-time musical icons David Byrne and Brian Eno, to '70s UK singer/songwriter Labi Siffre, and even the Viking of 6th Avenue himself, Moondog. Whitney draws from these vastly disparate artists and boil all of them down into the now modern classic sound we've grown to know over the last five-or-so years, not only showcasing their own versatility as artists and musicians, but also demonstrating how all these different sounds and styles contribute to the construction of their signature sound. It's a fascinating peek behind the curtain, with almost every song they choose, no matter how improbable it may seem on the surface, seeming to fit the band like a well-worn glove. Add into this mix a very game Waxahatchee feature on the John Denver classic "Take Me Home, Country Roads" and a genuinely moving rendition of The Roches' "Hammond Song," and you've got yourself a downright delightful covers album, one clearly given all the care and thought of any project of originals. [Jacob Martin]