The doors of the Regent Theater in downtown Los Angeles had not been open long and the floor was already sticky, eager fans already taking up the space at the front of the stage to watch Destroyer. Opener Eleanor Friedberger took to the stage, her performance seeing her bouncing between synths over simple programmed beats and chorus-soaked guitar that was nearly formless. Giving the early bird crowd something to think about, many of the interpretations of her songs were nearly unrecognizable, though the arrangements remained generally interesting.
By the time Friedberger finished her set, the sold-out show was at capacity, waiting in anticipation for Dan Bejar and company. After the road crew dropped a sixer of Stella at the head of the stage where Bejar would soon nest for the set, his band competently took the stage with no introduction and dropped into "Crimson Tide" from HAVE WE MET. With a five-piece behind him, the track was full and booming. Bejar prowled the stage with a refined listlessness, crouching before his microphone stand to sip his beer during any prolonged instrumental section, allowing the audience to focus on the tight skills of his band.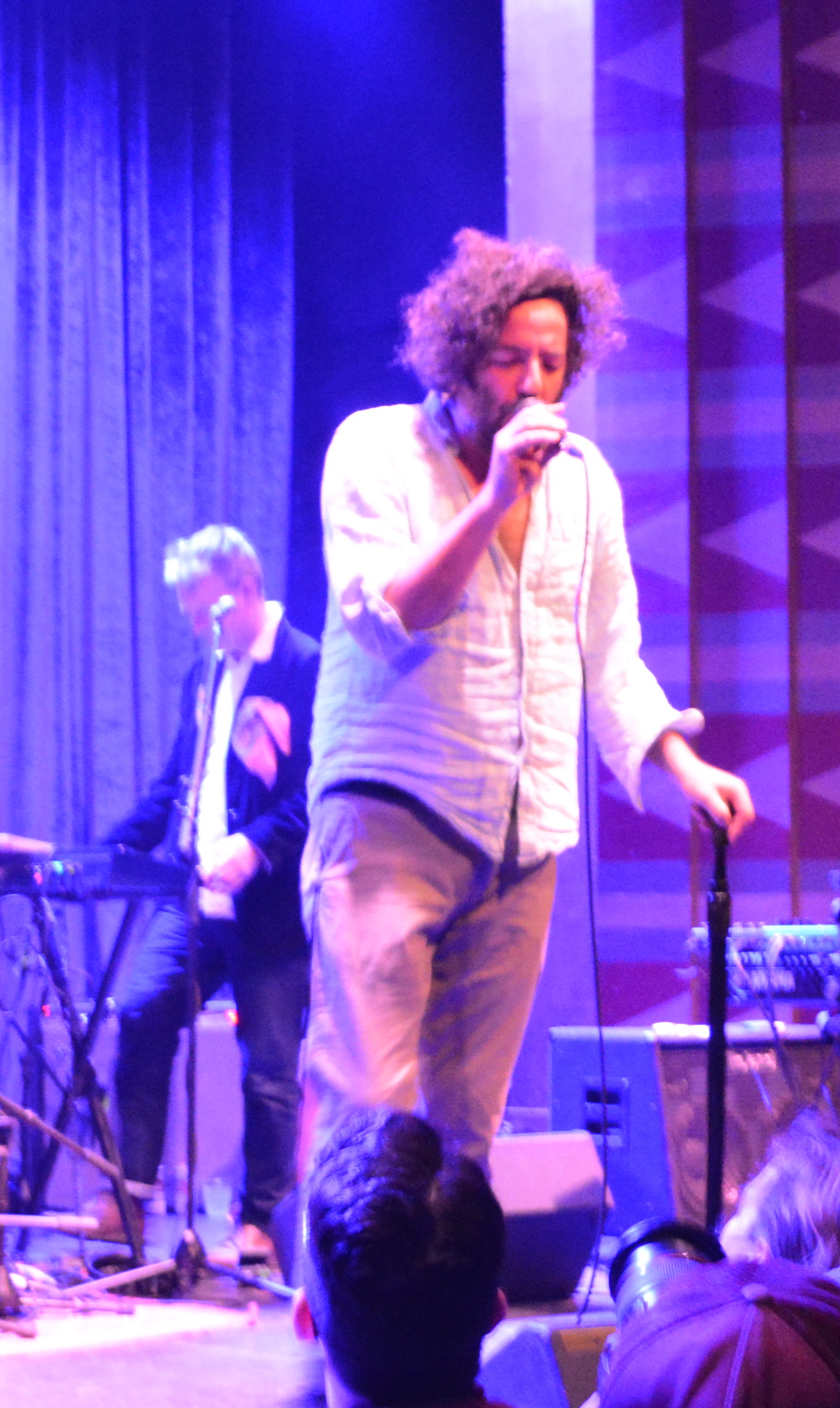 After moving through newer cuts in his discography, "Kind of Dark" and "The Raven," Destroyer unleashed a fierce version of KEN's "In The Morning." Bejar built his vocal performance into a raging howl, channeling an energy that has not been tapped into since the STREETHAWK era. POISON SEASON cuts "Bangkok" and "Times Square" found the band coming alive, with extended jazz-jam outros that channeled Bowie's YOUNG AMERICANS era.
In addition to covering a good chunk of HAVE WE MET, the band's set drew heavily from the critically acclaimed fan favorite KAPUTT. The band performed the title track, "Chinatown," "Poor In Love," and "Suicide Demo for Kara Walker" to great fanfare. The always incredible "Savage Night at the Opera" was saved for the encore finale, played at almost double speed with an extended guitar solo outro. Just before signing off, Bejar thanked the audience and Friedberger before stating he was done thanking people. As the band wrapped up their final notes, he waved quickly to the crowd before disappearing backstage. Destroyer remains phenomenal, each track sounding faithful to its LP foundations while also allowing a little wiggle room for alterations. Leaving the Regent down Main Street, I felt incredibly fortunate to see such an incredible band in a relatively intimate setting almost 10 years after I became a fan.