Last year for Merry-Go-Round's year-end music coverage, I wrote about my favorite ambient albums that kept me company during an incredibly solitary 2020. This year, as we slowly make our return to nightlife as we once knew it, I've spent the year diving deep back into the world of dance music, stocking my own Serato crates with as many floor-fillers and anthems as I could get my hands on, dreaming of the prospect of getting to play for rooms of people once again. It's bittersweet writing this now, in the middle of another surge that has once again pulled us from dancefloors so quickly, right after we were starting to feel like they had made their full return. Nonetheless, I still wanted to celebrate the wealth of producers who got our bodies moving in 2021, whether it was in a packed club or just in our own in our bedrooms.
This is far from a complete list; I had to narrow it down from a much longer list and create a loose set of qualifications / rules for what qualifies, which are as follows:
Must Be At Least Three Tracks And Less Than Seven
There were lots of excellent singles / split releases in dance music this year, but including those would make this impossible (Overmono is the biggest loser of this ruling, who put out three incredible split singles that unfortunately do not qualify but you should check out anyways).
Must Be Loosely Categorizable As Dance Music: 
There were lots of great electronic EPs from this year that I thought about including on this list but I have left off of the list as a way to keep this focused on more explicitly club oriented tracks (sorry Jim-E Stack, Vegyn, and others that got cut for this reason).
Limited To One EP Per Artist:
There were lots of insanely prolific producers on my long list who produced not one great EP this year but multiple, and in those cases I had to pick my favorite that I think is most representative of what makes their work this year special.
With those ground rules in place, let's get right into it: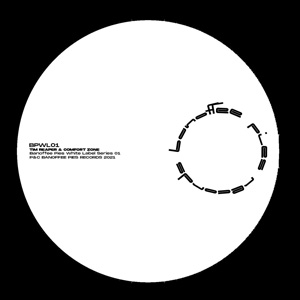 Tim Reaper & Comfort Zone – BANOFFEE PIES WHITE LABEL SERIES 01
Favorite Track: "All The Time"
For a few years now, I've been doing a personal bit where I do an impression of Will Ferrell as Mugatu in the film ZOOLANDER and declare that "breakbeats—so hot right now." But 2021 was the true tipping point in the breakbeat renaissance of the last few years, initially heralded in by critically beloved albums like Skee Mask's 2018 album COMPRO. As is the case with any trend, once something dormant becomes really trendy again, you're inevitably going to soon be flooded with an oversaturation in the market, as producers race to score a hit off cheap nostalgia alone. But the very best of this new wave of '90s-inspired rave tunes reminds you why these sounds are so exciting in the first place.
Tim Reaper is a great example of exactly that, a producer coming off a massive 2021 run of releases that included a number of excellent singles, remixes, and a whopping eight EPs. My favorite of those EPs (and the one that scored him a Pitchfork review), is BANOFFEE PIES WHITE LABEL SERIES 01, an incredible exercise in how much can be accomplished creatively within the confines of jungle as a genre. Collaboration is a huge part of why Tim Reaper is so prolific and innovative: he constantly works with other producers, releasing three new volumes of his "MEETING OF THE MINDS" EP series this year, in which the four tracks on each EP are Tim collaborating with four different up-and-coming co-producers. One of the veterans of that series is Comfort Zone, and it's clear why Reaper chose him to return for a fuller collaboration—the chemistry they have is producing incredible work. This EP is the perfect entry point to the growing Tim Reaper discography and even jungle as a genre, delivering all of the breakneck thrills the high-tempo genre specializes in while also cramming each track with tons of subtle, creative production decisions that help this be much more than just one of many EPs in this style released in 2021.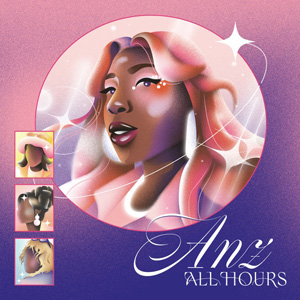 Anz – ALL HOURS
Favorite Track: "You Could Be (feat. George Riley)"
The Manchester-born producer Anz has clearly been waiting patiently to show us just how many tricks she has up her sleeve. When I heard her 2019 EP, I was more than intrigued with her drum-heavy sound, great ear for samples, and ability to write top lines that could rival any real deal pop songwriter. I knew she had a lot of potential, but my expectations exploded even more once I heard her two most recent Spring/Summer Dubs mixes from 2020 and 2021, which feature two-and-a-half hours of all Anz originals, mostly unreleased. She is famous for her insane ability to crank through ideas, claiming to have finished all of the songs from her 2021 mix in a single week, but has been relatively sparse in what gets an official release. 
ALL HOURS, her debut on Ninja Tune, feels like the official coming out party of that artist we've gotten glimpses of in mixes and previous releases. The lead single, "You Could Be," is a glitzy bit of '80s synthpop that's been given a makeover through the dynamic club beat Anz has made her name on, with a killer vocal performance from George Riley that ties it together. The rest of the EP shows off the full range of dance styles under her belt, from the nu big-beat techno stomper "Last Before Lights" and "Inna Circle," an insane subgenre drum workout that feels like speed-running a DJ's entire record collection on 4x speed as it hops from one clever idea to the next at breakneck tempos. But for how hard the drums hit on every Anz track, her touch with melodies always makes these tracks go down ultra smooth and dreamy. The intro and outro do a great job of establishing that from the jump.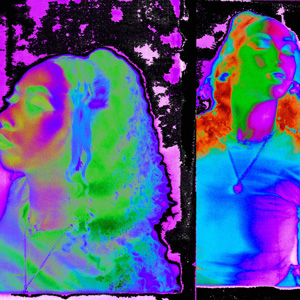 Nia Archives – HEADZ GONE WEST
Favorite Track: "Sober Feels"
Along with the previously discussed breakbeat renaissance, 2021 has birthed a new microgenre within that larger trend that combines the genre language of jungle and D&B breaks with silky smooth R&B and pop melodies to create a new style of dance pop music that might feel like nostalgia bait to one generation, but is the freshest, newest thing to a younger generation eating it up. Obviously, the TikTok phenomenon PinkPantheress is the big headlining star of this new wave of jungle pop, D&B, and R&B, with her debut mixtape TO HELL WITH IT racking up monster streaming numbers and critical accolades alike. But even though I enjoyed that album, I found its exploration of the genres it pulls from a little bit more shallow and surface-level compared to others in this scene.
I don't want to exclusively pit these two artists and their music against each other, but what's lacking from the PinkPantheress project is exactly what draws me to this new Nia Archives EP, HEADZ GONE WEST, a very similar project which I think manages to demonstrate a deeper level of knowledge and dexterity in the way it utilizes classic jungle sounds to make something wholly new and original. In addition to being an incredible DJ and curator of the classic dance music styles she pulls from, Nia is an incredible vocalist and songwriter, and the five tracks on HEADZ GONE WEST would work just as well as DJ staples in a sweaty club as they do uplifting pop tunes for solo listening. The topics of these songs are much darker and more personal that the sunny tone of these instrumentals, but that grit is what makes these songs more rewarding on repeat listens as well. Nia also deftly incorporates her Jamaican heritage and the influence of dub and reggae music into this musical stew, with incredibly bright guitar samples that bring some of that sense of warmth and playfulness underneath those slamming drum breaks and introspective lyrics, resulting in music that feels as weightless as it does propulsive and urgent.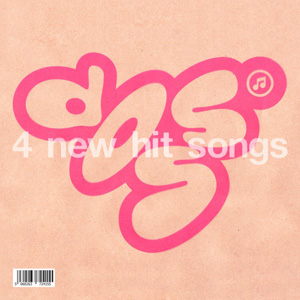 Doss – 4 NEW HIT SONGS
Favorite Track: "Strawberry"
Doss has been a name bubbling up in the mouths of dance music aficionados for a while now, long awaiting a follow-up to her legendary self-titled 2014 EP that impressed the likes of Porter Robinson, Lady Gaga, and even Sophie, who had Doss open for her on her 2018 tour dates. But 4 NEW HIT SONGS, her first release on LuckyMe, feels like the true coming out party for Doss, as these songs really enforce the thesis of the music as originally presented to us. Her breathy, low-key singing delivery, fascination with all genres that can be described as "dreamy" from trance to trip hop, and the visual color palette of pink are all maintained from the first Doss release, but these new tracks feel even more sugary, infectious, and sharply crafted than the last batch. The bubblegum synth basslines of "Look" are clearly indebted to the latex stretch and ultra-bright colors of Sophie's sound design, but she manages to fuse that experimental sensibility with a Yaeji-style hip house club banger that I cannot for the life of me get out of my head. But as much as I do love the floor-filling beats and ear-worm melodies of the uptempo, more DJ-ready tracks on the album, like "On My Mind" and "Puppy," just like the last EP it's the curveball that really wows me: this EP's curve ball is "Strawberry" (AKA Doss goes shoegaze). It's enough to get my excitement going just suggesting the idea of a song that sounds like the lovechild of a downtempo rave track and a Slowdive song, but to execute it this enchantingly as she did on "Strawberry" is enough to make me a Doss megafan for life. 4 NEW HIT SONGS does exactly what it says on the label. Let's just hope we don't have to wait seven more years for four more.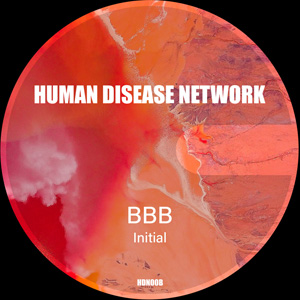 BBB – INITIAL
Favorite Track: "(B)luntin"
I spend so much time digging through the digital crates looking for new dance releases every year (and this year especially) that sometimes when someone asks me where I found a particularly unsung release I'm stumped, having to shrug my shoulders and go "I don't even remember." This is one of those cases: I have no idea when I was first made aware that the producer BBB even existed. I have no idea where they come from or if they have any other releases, and the only other people I've seen give it love are Bicep, who included it on their famous Feel My Bicep playlist. What I do know is, from the moment I heard the standout track "(B)luntin'" from this debut EP, INITIAL, I knew this BBB person was someone that needed to be on as many other people's radars as possible. This is some of the most thrillingly new-sounding club music I heard this year, that wouldn't be classified as deconstructed or experimental. This is club music doing truly special things within a very crowded landscape of people doing breakbeat revival—can you tell yet that my favorite genre on my Spotify wrapped this year was breakbeats? "(B)luntin'" is still my favorite of the bunch, with its rubber-band synth bassline and 2-step garage beat that gets washed over with a warm, glowing synthesizer tone that reminds me of Joy Orbison at his very best. The other three tracks are just as good too, with more clever interpretations of this style that offer slightly different flavors. I especially like the squelching acid and kick of "(B)Once (B)Reak," a track that builds in intensity with relatively minimal elements before uncorking a break out of nowhere that is like the song hitting a speed boost in Mario Kart. This EP is as excellent as it is relatively unknown, so I especially want to show it love on this list.
LSDXOXO – DEDICATED 2 DISRESPECT
Favorite Track: "The Devil"
There are few things I have more reverence for than a raunchy club track when executed right, and there was no dance music EP from this year as delightfully horny and provocative as DEDICATED 2 DISRESPECT by Berlin-via-NYC DJ and producer LSDXOXO. Known most for his high-energy DJ sets and his remixes for pop artists like Kelela and Lady Gaga (the LSDXOXO remix of "Alice" that opens DAWN OF CHROMATICA was by far the best of the whole remix album), DEDICATED 2 DISRESPECT is his first release on XL Records, and his first time centering his own vocals and lyrics at the heart of this new set of club bangers. There's no room for subtext here, with lyrics like "I'm a sick bitch and I like freak sex" and "I'm mutant exotic, homo-erotic / Feel my motherfucking bass in your body." They don't exactly leave a lot of room for interpretation. Sometimes when club tracks get really sexual it can be a little uncomfortable or feel heavy-handed, but LSDXOXO gets away with some truly wild lyrics by pairing them with four of the very best dance instrumentals I heard all year. The clear highlight is "The Devil," a song that takes the tongue-in-cheek concept of Lil Nas X's music video for "Montero (Call Me By Your Name)" one step further, with LSDXOXO bragging about how good he's getting fucked by the devil since selling his soul and his body over a rave stab and a pumping house beat. It's not safe for work, but it's perfect for the weekend, and I'm absolutely heartbroken I haven't gotten to hear them at a queer club night yet.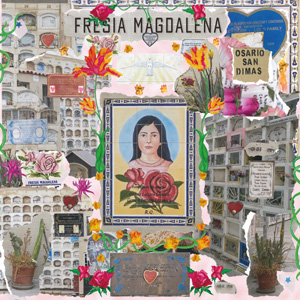 Sofia Kourtesis – FRESIA MAGDALENA
Favorite Track: "By Your Side"
I've been really looking forward to more output from Sofia Kourtesis ever since first seeing her name pop up on compilations from the Stockholm-based label Studio Barnhus (a personal favorite of mine), and FRESIA MAGDALENA has made me double down on all my stock. Her first release for Technicolour, this new set of tracks from the Berlin-based Peruvian artist takes the style of the house music she had been developing on her previous EPs and presents it in a new, more lush, widescreen vision that feels larger in scale and much more personal. All five tracks on this EP are sensationally good, but the two clear highlights that start the album "La Perla" (which features Kourtesis' own voice for the first time in her music) and "By Your Side" that stick with me the most, both the kind of lushly detailed house music that doesn't just create a vibe and keep you dancing—it creates an entire world, a tiny universe you can live in.
There are stylistic similarities you can draw to similar warm and sentimental European-based house producers like Studio Barnhus' Axel Boman, or Leon Vynehall's album ROJUS (DESIGNED TO DANCE). But the music Sofia makes has its own delicate spin to it, and incorporates her cultural background in very specific and intentional ways. The music of her native Peru clearly influenced her previous output, FRESIA MAGDALENA explicitly centers it in a deeply heartfelt manner, paying tribute to her father who passed away from Leukemia on "La Perla" and her mother Fresia, whose name is part of the EP's title. The EP began with a set of field recordings from the area of Peru where her family lives and particularly the town of Magdalena, and the whole thing is dedicated as a tribute to the activism and charity work her mother did for the people. Activism may not not be the kind of thing you might usually associate with dance music but that's why I find this EP moving; it's a warm, personal, emotional testament to all of the things dance music can do beyond just being the soundtrack to hedonistic fun. Not that there's anything wrong with that either: it still has plenty of fun, while still being a warm, soul enriching emotional experience.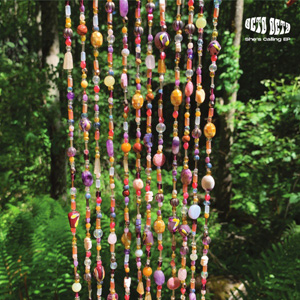 Octo Octa – SHE'S CALLING EP
Favorite Track: "Find Your Way Home"
I simply am running out of ways to describe how good Octo Octa is, and how seemingly effortless she makes her work look. Her music spans decades of dance music influence and a variety of sounds, but it all has her unmistakable, gentle touch on it: that unifying style has only gotten more clear over time. For years, I've been calling Maya Bouldry-Morrison one of my favorite dance producers out there. Her latest, SHE'S CALLING EP, feels like the cherry on top of the already stellar first 10 years of her discography. The EP starts strong as hell with "Goddess Calling," a track that starts over at the breakbeat end of Octo Octa's music before seamlessly transitioning into a four-on-the-floor house groove by the time the track reaches its final destination, like Octo Octa bringing together the two halves of her musical DNA together in an embrace. "Find Your Own Way Home" is another kind of genre-spanning track that makes a DJ's job incredibly easy; an eight-minute song that never wastes a second as it cycles from big beat to house to dub techno and what feels like 10 other places by the time it reaches its destination. "Spell For Nature" closes the EP with a self-described "evocation," a sort of party spiritual, complete with a classic UK rave beat, organs, and some spoken word poetry that ends the EP on a perfectly blissful and introspective note. If you're new to Octo Octa, this 20-minute package is an excellent distillation of what her particular style of dance music has to offer, and if you're already an Octa head, you know exactly what I'm talking about. She's just the best.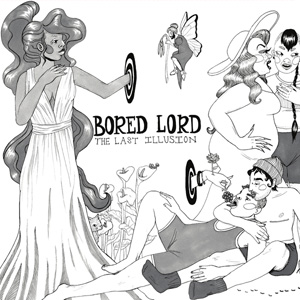 Bored Lord – THE LAST ILLUSION
Favorite Track: "GNC NRG"
While this EP doesn't encapsulate everything I think is so special about the Bay Area DJ/producer Daria Lourd AKA Bored Lord, there was no way a 2021 dance music retrospective would be incomplete without some representative of her music. I was already a fan of some of her recent releases, like 2020's stellar CYBERNETIC ROMANCE, but it was seeing her world-class DJ skills in person that made me a Bored Lord fan for life. Her DJ edits and penchant for clever pop samples in productions are second to none, proving that there's almost no source material that she can't work into her particular style of break heavy house and techno—from nu-metal classics like Korn's "Freak On A Leash" and "Numb" by Linkin Park, to pop classics like "We Belong Together" By Mariah Carey.
That technical proficiency and encyclopedic knowledge of both pop music and classic rave sounds is on display in her original productions too, as this particular EP starts with a clever flip of a vocal sample from No Doubt on "Everything Together." This is Bored Lord's first release on Eris Drew and Octa Octa's record label T4T Love NRG, and she fits right in with the kind of classic sound that Eris and Octa are known for, while also showing off the variety of tools in her toolbelt, from the acid breakbeats of GNC NRG to the reverb-soaked pianos that ring out across "So In Luv." THE LAST ILLUSION isn't left-field experimental and mind blowing in the same way that other releases on this list are, but the idea that all good dance music should totally reinvent the wheel is not one I subscribe to. To paraphrase something Lourd herself Tweeted and deleted about this very topic: some artists aim to reinvent the wheel, and some are just there to keep it spinning. No artist kept the wheel spinning and kept me dancing in 2021 as much as Bored Lord.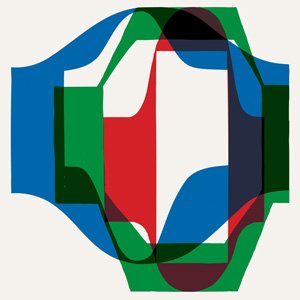 Otik – SOULO EP
Favorite Track: "Garuna"
Sometimes when you're searching for great new dance music, it feels like you have to make a binary choice between the stuff with a good sense of melody, nuance, and creativity and the stuff that just slaps. But producers like Otik reject the idea that dance music has to be either smart or fun, consistently making some of the most forward thinking club beats in the game right now without ever forgetting to make them whip, too. Otik's SOULO EP is one of his releases that leads a little onto the headier and more emotional side of his oeuvre, but still boasts pretty muscular rhythm sections beneath the ethereal synth pads.
The title track is especially gorgeous, with these arpeggiating melodies that are drenched in so much reverb and delay that it feels like a constantly overflowing pool, spilling all over the beat that undergirds it into this abstract and trippy track perfect for the late hours of a club set where the energy is slowly winding down. As much as I love Otik's faster stuff, my favorite song on any Otik EP is often the slower downtempo track, and "Garuna" from this EP is no exception to that rule. The skittering, lumbering club beat and moody synth melodies of "Garuna" are just sublime, with a beat that sounds like something DJ Python might put together and a repeating vocal sample of the word "brave" that is downright Burial-esqe in the way it manages to evoke such a deep well of emotions with such a simple use of sampling.
Thanks for reading! Merry-Go-Round Magazine is an independent media source funded by people like you! If you're enjoying our End of 2021 Coverage, consider becoming a member of our Patreon, or even donating to our operation here!