As we continue our end of the year coverage, we always want to highlight some of the great EPs released this year. Contributor Jacqueline Codiga highlighted the best dance EPs of the year, including one of our staff's honorable mentions for this list, Nia Archives. Go check that list out right away. Below are some of the best shorter-form releases of the year, all worth giving a listen to! And if you missed our Top 50 Albums of the Year list, be sure to click on over to that here. Cheers! 
Honorable Mentions:
Hey, ily – INTERNET ARCHIVES
Jordana x TV Girl – SUMMER'S OVER
Girl K – GIRL K IS FOR THE PEOPLE
Nia Archives – HEADZ GONE WEST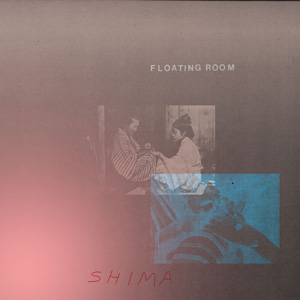 5. Floating Room – SHIMA
Genre: Math Pop
In one of the year's most striking videos, Portland-based artist Maya Stoner screams the chorus of "Shimanchu," venting the frustration and alienation she feels as a woman of Indigenous Pacific Islander descent while her computer animated avatar grooves in homage to DANCE DANCE REVOLUTION. Her latest EP as Floating Room, SHIMA, crackles with more of that fire, amping up the dreamy soft rock of Stoner's last record with some of the riot grrrl grit of her previous bands. "I Wrote This Song For You" is a fake-out love song that morphs into a self-parenting jam, but it's followed by a genuine, swooning oxytocin shot in "Firetruck." End to end, SHIMA is a sterling example of the EP as a medium for incremental sonic shift, and it's also hooky as hell. [Taylor Ruckle]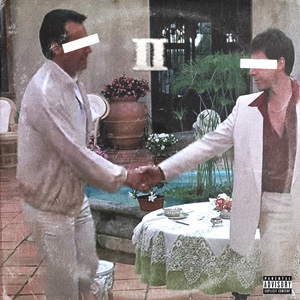 4. Benny the Butcher & Harry Fraud – THE PLUGS I MET 2
Genre: Hip Hop
Fresh off a Merry-Go-Round Magazine 2019 EP of the Year crown and a dynamite full-length LP with Hit-Boy in 2020, it's safe to say that Benny the Butcher has earned himself more than enough goodwill to warrant a year-end look for just about any project he drops. Carrying over the Scarface-inspired canvas that informed THE PLUGS I MET two years ago, Benny also adopts the same single-producer approach from last year's BURDEN OF PROOF, recruiting New York veteran Harry Fraud for the duration and reaping plenty of rewards in the process. Benny isn't one to reinvent the wheel so much as he is to craft the dopest chrome rims you've ever seen in your life. Fraud's perfectly punchy samples lay the ideal groundwork for Benny's undeniable charisma and presence to dominate nearly every minute of every song, save for when he passes the reins to a capable guest star for a verse here and there. The Butcher's knacks for personal mythmaking and high-volume lyrical highlights are just about unmatched; just see lines like "Ask the FBI about me, I'm the one that escaped / Dope dealer, fiends hear my name and get the shakes" or "All my OGs encouraged violence, that's why I turned for guidance / My hood make your block look like the Virgin Islands." Over the last few years, the Griselda boys have firmly established themselves as hip hop's premier voice for the oldheads, but Benny the Butcher time and again proves himself the deftest and most purely essential of them all. [Jacob Martin]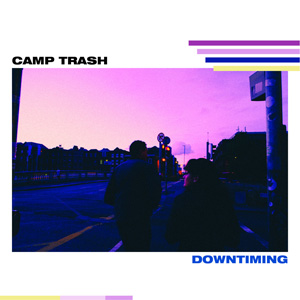 3. Camp Trash – DOWNTIMING
Genre: Fifth Wave Emo
I think for anyone who heard it at least once, "Bobby" quickly became one of their top songs of the year. While I'd hesitate to heap any amount of praise on musicians who are as Online™ as Camp Trash (log off!), I'd go as far as to say it's the perfect pop punk song, the platonic ideal of what we all look for from the genre—a fusion of cheeky and earnest lyrics, immediately memorable choruses, and just enough pain to feel like one more listen might cure you. The other three tracks that accompany "Bobby" on DOWNTIMING are similarly impressive displays of hooky, instant pop punk, the personal premises anchored by a very modern feeling of sincerity. It's easy to write about a debut EP and type out something along the lines of "excited to see what this band does next," but in a real way the pressure feels on for Camp Trash, who quickly lifted peoples' spirits in 2021 and have a lot of expectations riding whatever happens after this. [CJ Simonson]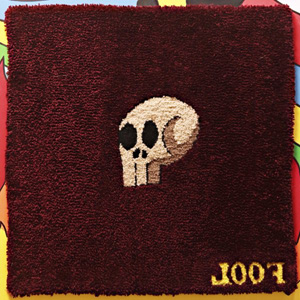 2. Asparagus – FOOL EP
Genre: Dream Pop
Midwest emo never really appealed much to this writer (save your angered wails, aging scene kids). Maybe because it's all overly dramatic, or maybe it lacks the fun of West Coast counterparts like Say Anything, or possibly because it suffers from a distinct over-reliance on sampling sad voicemails. But Wisconsin's own Asparagus broke some molds and likely won this fella over with this year's five-song FOOL EP. Mostly because these youngsters don't have any scene-based allegiances, and the EP blurs the lines between lowkey shoegaze, frills-free emo, a heaping dose of alt-rock, and a dash or two of dream pop. The end result is thoughtful and verbose, earnest and anthemic, and deliberate but experimental: in short, an EP that feels in celebration of great rock music without ever being fully tied down to one goal or mission statement. Are these gents some kind of newfound pseudo-revival? Maybe. They've got the hooks, the lyrics, and the whole vibe to make it happen. But for gosh sakes, they're just a damn fine rock band with a big, bright future ahead of them regardless. [Chris Coplan]
1. Mannequin Pussy – PERFECT
Genre: Post-Hardcore
I'm pretty late to hop aboard the Mannequin Pussy bandwagon. They're a band who's been making waves in the punk scene for a while now, but I became an instant fan after being shanghaied to a show of theirs this year. Their latest EP in particular, PERFECT, contains some of their catchiest slices of hardcore to date. Angry and incisive, Marisa Dabice has a voice made for righteous punk music. While Dabice is clearly the star of the show, this EP sees other band members coming to the forefront in a welcome way, notably bassist Colins "Bear" Regisford taking the mic with some vicious verses of his own on "Pigs is Pigs." As always, we eagerly await what comes next! [Drew Petriello]
Thanks for reading! Merry-Go-Round Magazine is an independent media source funded by people like you! If you're enjoying our End of 2021 Coverage, consider becoming a member of our Patreon, or even donating to our operation here!