2021 didn't quite end up being the year we hoped it might. Where 2020 was a dramatic hurricane of angst, chaos, fear, and depression, this year found us more resigned to the realities of life in a broken system on a dying planet. However, one thing that absolutely rocked this year was music. Over the past 12 months, standout albums were released in just about every genre. Like the cursed year that preceded it, 2021 wasn't defined by trends, and instead saw solid records from both seasoned veterans and promising newcomers alike, coming out of almost every niche imaginable. From bucolic indie folk to melodic footwork to left-field hip hop, here are the 50 best albums that soundtracked another weird year here at Merry-Go-Round Magazine.
Honorable Mentions:
Alkerdeel – SLONK 
Katy Kirby – COOL DRY PLACE 
Pardoner – COME DOWN DIFFERENT
Mo Troper – DILETTANTE
Jaubi – NAFS AT PEACE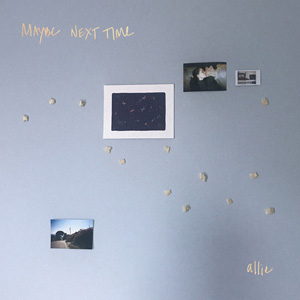 50. allie – MAYBE NEXT TIME
Genre: Indie Rock, Dream Pop, Emo
Nashville-based artist allie's candid, ambitious, and incredibly heartfelt debut MAYBE NEXT TIME may have flown under people's radars this year. Throughout its 16-track, hour-long runtime, you're taken through a deeply personal journey as allie processes all the turbulent emotions associated with the end of a long-term relationship, and the euphoria of embracing their identity and expressing themselves in their truest form. At 16 tracks, it could basically be two albums, but no moment ever feels dull—MAYBE NEXT TIME's pacing allows you to vividly experience the highest of highs and lowest of lows. Quieter sections are placed at fitting moments, retaining as much power as their more striking counterparts. It's a remarkable debut album. [Karolyn Jaranilla]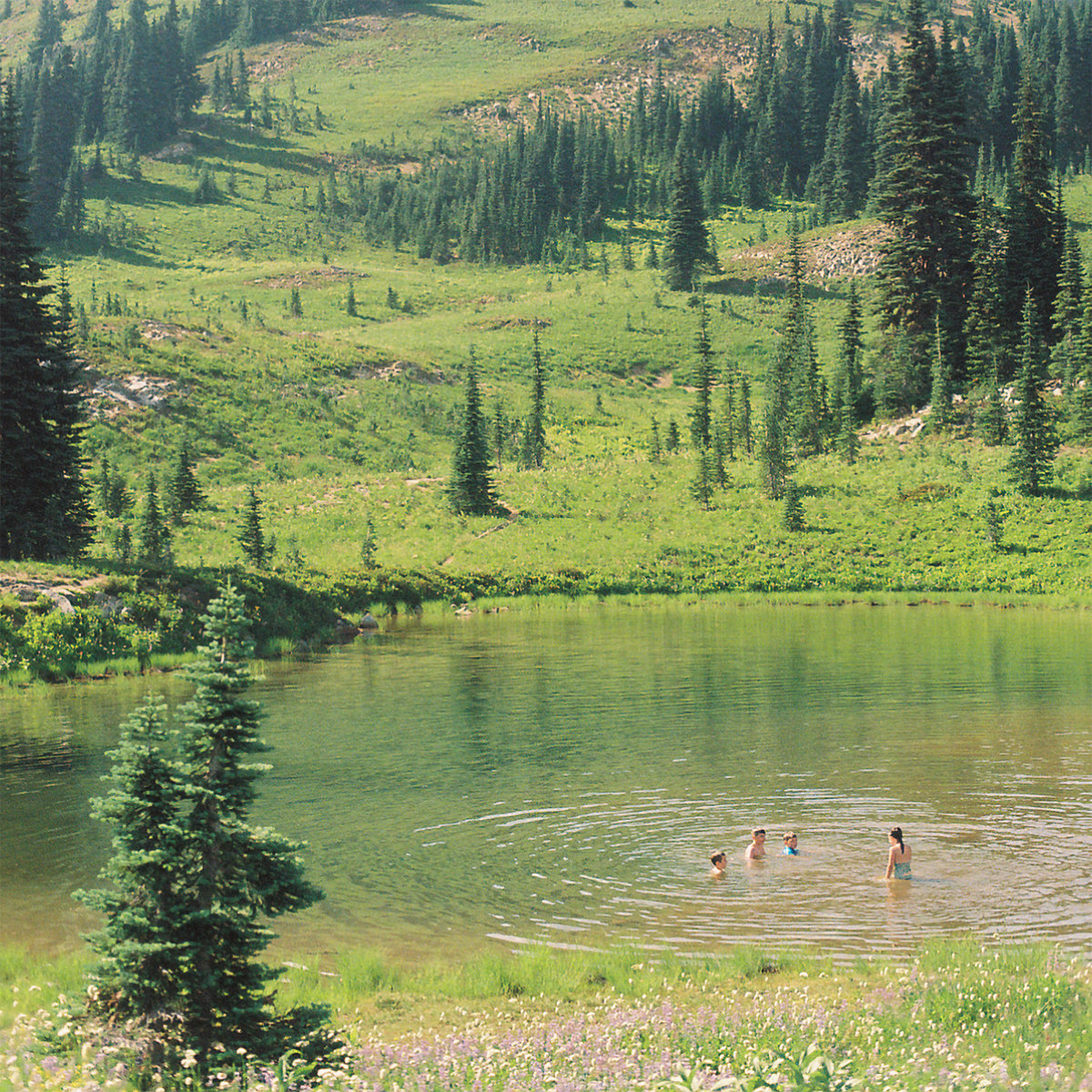 49. skirts – GREAT BIG WILD OAK
Genre: Indie Folk
I listen to GREAT BIG WILD OAK and wish to be transported to the inviting hills and open lakes on the cover. The quiet greeneries and sleepy meadows are an extension of skirts' music, and, as Alex Montenegro beautifully sings intricate lullabies and delicate hymns, I yearn to get away from the crowdedness of the city, removed from sickness, death, and capitalism. Peace—true, stress-free, carefree peace—always feels unreachable, impossible to obtain. But for 32 minutes, the sublime orchestrations and masterful musicianship on GREAT BIG WILD OAK whooshes me to the middle of that lake, my brain as empty as could be without a thought in the world. Few albums broke through with that kind of transportative, meditative power in 2021, but skirts' GREAT BIG WILD OAK can serve as a source of reflection and rumination in the hard years to come. [CJ Simonson]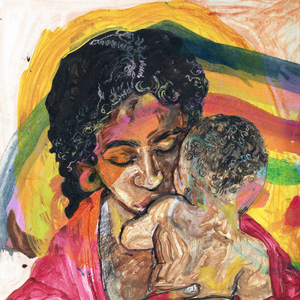 48. McKinley Dixon – FOR MY MAMA AND ANYONE WHO LOOK LIKE HER
Genre: Left-Field Hip Hop
In the final installment of a trilogy that kicked off with 2016's WHO TAUGHT YOU TO HATE YOURSELF?, Richmond rapper and bandleader McKinley Dixon fully realizes the majesty and vulnerability of his vision—Dante Alighieri via Toni Morrison, building hip hop and jazz as time travel and epic poetry. The strings on FOR MY MAMA AND ANYONE WHO LOOK LIKE HER were tracked at Spacebomb Studios, drums and guest features were beamed across state lines and oceans, and the dense verses were recorded in Dixon's own bedroom; it's a collection of dislocated moments braided into one brilliant opus on Black identity, divinity, and grief. [Taylor Ruckle]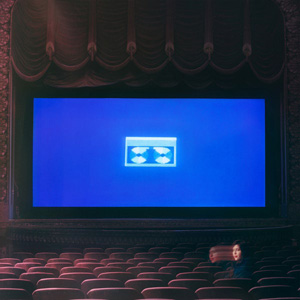 47. Lucy Dacus – HOME VIDEO
Genre: Singer-Songwriter
Lucy Dacus isn't the only indie star in 2021 to focus on deep, intimate portraits of the past, present, and future, but this year she took command of the spotlight in a big way. Dacus has always seemed quieter in sound and scope than the two boygenius contemporaries to which she's frequently compared (Phoebe Bridgers and Julien Baker). It's fitting, then, that Dacus' standout HOME VIDEO turns back the clock to portraits of her childhood, each rousing production executed flawlessly (especially the stirring track "VBS"). Dacus proves she's a growing force to be reckoned with musically, which only bodes well for future releases—in boygenius and on her own. [Beau Hayhoe]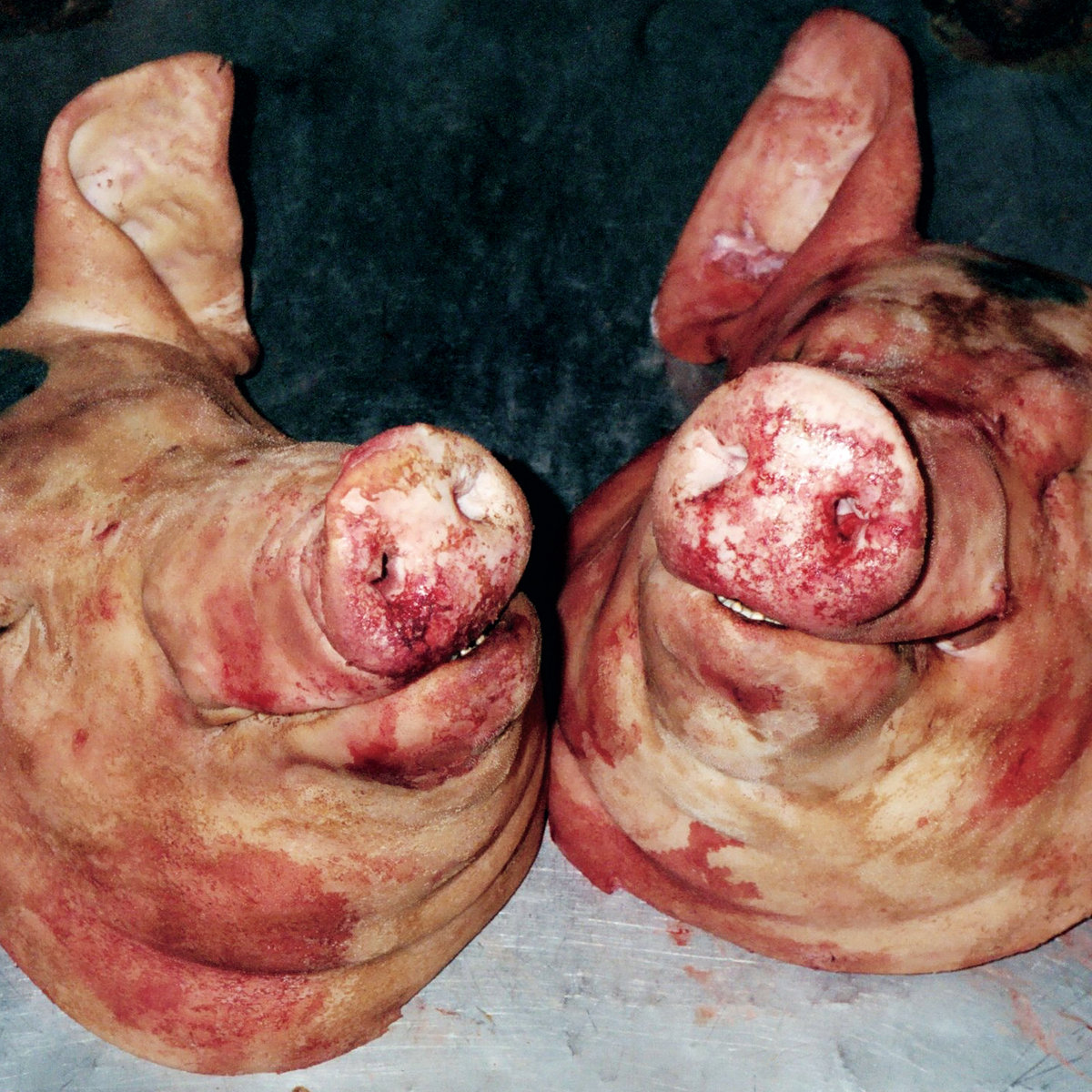 46. Armand Hammer & The Alchemist – HARAM
Genre: Underground Rap
Few producers could make a claim to be more versatile or more consistent than The Alchemist. He boasts a steward of a career spanning three decades and countless eras of rap music, with an ability to morph and evolve that borders on witchcraft. His confrontational-yet-muted collaboration with New York duo Armand Hammer makes a case as his best work in a year that also saw him team up with Boldy James for BO JACKSON and drop two of his own star-studded EPs. The production is more discordant and skeletal than the rest of his 2021 output, an ideal match to the dense, choppy cadences of the immensely talented Elucid and billy woods. Their raps are urgent and efficient, folding in a carefully selected group of collaborators already known to be on the same page, like Earl Sweatshirt and Quelle Chris.
On "Aubergine", woods raps: "Westworld n—–s re-rebooting, recyclin' the same shooting / Rappers tired, inertia the only thing keep 'em movin." Taken as part of a movement centered in New York, HARAM is a bid to decry the common refrain that the epicenter of rap music migrated away to Atlanta in the 2010s. The South (and the internet) may drive the repetitive sounds of popular music, but this shapeshifting, esoteric style is producing the most interesting, engaging rap music being released in 2021, with Armand Hammer and the Alchemist setting up camp on the forefront. [Corey Guen]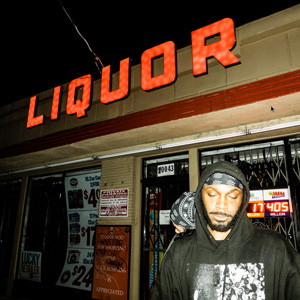 45. JPEGMAFIA – LP!
Genre: Noise Rap
How does one follow up two classic albums without either sacrificing quality for the sake of change or risking a sound becoming stale? This was the conundrum that faced JPEGMAFIA in 2021, whose last two efforts, VETERAN and ALL MY HEROES ARE CORNBALLS, will stand the test of time as two of the most daring and defining releases of the Online Era of hip hop. Of course, Peggy being Peggy, the answer was to simply let the chef in the kitchen to cook, as there may not be a single other artist on the planet less susceptible to pigeonholing or stagnancy.
Eternally a one-man operation, Peggy's artistic vision on LP! is as impervious to compromise as ever, never pulling a punch or leaving a thought left unspoken. His production is always dynamic, exciting, and unabashedly strange, the perfect atmosphere for his brashly unapologetic and utterly commanding mic presence. In typical JPEG fashion, there's no shortage of outrageous and memorable name drops and one-liners here either: "Marion Berry I'm takin a hit," "Caught for possession I feel like Sarah McLachlan," "My main bitch wanna get hit but I'm not Steve Austin," to list just a few. Bruising, soothing, and grooving in equal measure, LP! is a truly multi-faceted showcase for the Internet's prodigal son; never predictable, always disorienting.
P.S. If you've only caught the "Online" version of this album featured on streaming platforms, you owe it to yourself to check out the more definitive "Offline" version on Bandcamp, featuring several of the record's best songs, unfortunately cut down by some not-quite-cleared samples. [Jacob Martin]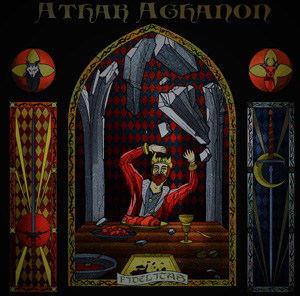 44. Athar Aghanon – FIDELITAS
Genre: Metal
Athar Aghanon's FIDELITAS came out right at the beginning of 2021 and I just couldn't let it go. It's black metal with a symphonic flair, but that description just doesn't do the utter inventiveness of the record justice. The song structures are dizzying and multilayered and the pipe organ has never been better used this side of a rousing run on the "Hallelujah" chorus. This Norwegian dark age metal is perfect for all your spooky needs. [Drew Petriello]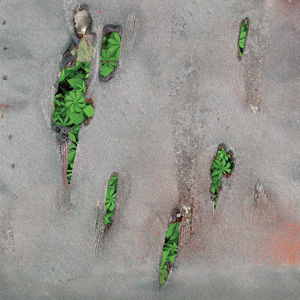 43. Koreless – AGOR
Genre: Avant-Electronic, Ambient
It took Lewis Roberts almost an entire decade to craft his debut album as Koreless. The Welsh electronic producer sauntered onto the scene in 2011 with the glitch classic "4D," then made a name for himself working with artists like FKA twigs and Sampha, all with just a couple of releases under his belt. AGOR, his long awaited full length, overflows with glitchy radiance. It often feels like the product of a robot trying to emulate an artist like Joy Orbison or Oneohtrix Point Never. "Joy Squad" rings out as an ominous take on dance music that begs to soundtrack an evil night at your city's most wonderfully pretentious underground club. "Frozen" uses digitized string instruments and noise-filtered synths to support a stuttering female vocal sample (a common motif in Roberts' music). Best of all, "Shellshock" is an exhilarating track, and brings to mind gliding over a rocky tundra at one thousand miles per hour. You can sense the impact of time in AGOR's labyrinthine arrangements. We can only wait and see if the next meaningful Koreless output takes a decade to arrive, but at least 2021 was the year where Roberts finally let his absolute classic out into the world. [Ted Davis]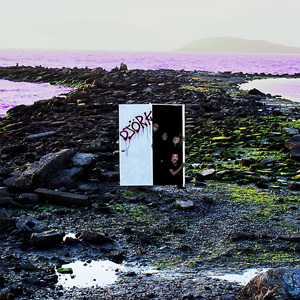 42. Nopes – DJÖRK
Genre: Punk, Noise Rock
When DJÖRK was released in early 2021, all I could think of while listening to it was when I could get into the pit and rage at the next Nopes show. Then COVID never really went away and the East Bay rockers called it quits. That's life, huh? Packed to the gills with scorchin' riffage, DJÖRK is one the best sounding punk records in a long time, with some of the best song titles of the year to boot—if you can't get down with "Son of Sam's Club," "Drink the Cat," or "Amber is the Color of Your Alert," then you're probably a "Pocket Square Motherfucker," and I don't wanna see you around. [Jake Mazon]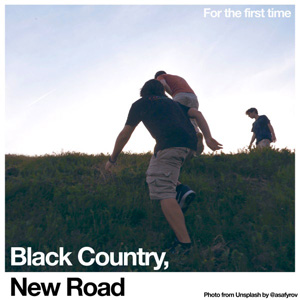 41. Black Country, New Road – FOR THE FIRST TIME
Genre: Post-Rock
"I am invincible in these sunglasses"
How many groups of British kids are gonna make an insane debut album before an investigation is launched? Between Squid, black midi, and Black Country, New Road, there is no question where indie's hotbed resides, and while BC,NR is personally my third favorite of that group, their approach is the most intriguing. With FOR THE FIRST TIME, the seven-piece decided to handicap themselves on their own debut album, selecting only songs they made in their first 18 months as a band.
It's a peculiar choice to voluntarily start a career not showing one's strongest hand, but it speaks to the confidence and focus of a band who've brushed aside all the hype and attention thrown at them as just something that is happening, not something that they've earned. They can defer all they want, but all the superlatives are warranted when a band writes a song like "Sunglasses," a true opus in every sense of the word. Isaac Wood's vocal performance on FOR THE FIRST TIME is marginally less deranged than the song's 2019 version, and the band takes up the mantle with a guttural instrumental performance that pushes an already amazing song into the All-Timer tier. Even with hands tied behind their backs, Black Country, New Road have asserted themselves into the canon. There's no telling how far they'll go. [Ryan Moloney]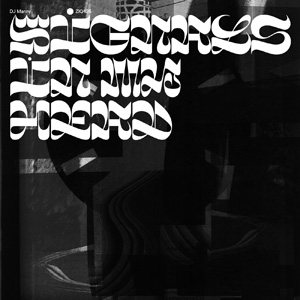 40. DJ Manny – SIGNALS IN MY HEAD
Genre: Footwork
I'd be lying if I said that I'd taken the time to delve into footwork before this year. But for some reason, probably due in no small part to the timid reopening of dance floors around the world, the genre finally popped up on my radar in a big way. The best album to come out of this niche in 2021 was DJ Manny's excellent SIGNALS IN MY HEAD; setting out to make a romantic dance record, the New York-by-way-of-Chicago producer crafted one of the most intricate, melodic releases I've stumbled upon in quite some time. "Never Was Ah Hoe" is almost tear-jerking, with its muted, ethereal vocals and warped, limber jungle groove. Meanwhile, "You All I Need" is chirpy and lush, centered on clanging pads and trebly leads. Best of all, "U Want It" is echoing and weird, flaunting high-pitched hi-hats and a warped, intoxicating melody. Although SIGNALS IN MY HEAD was designed for the club, it largely reminds me of the time I spent neurotically walking around Brooklyn in broad daylight, as I grappled with the surreality of complex emotions. Like the best electronic artists, DJ Manny has managed to hone a sound that is suited for both the party and the uneasy morning after. [Ted Davis]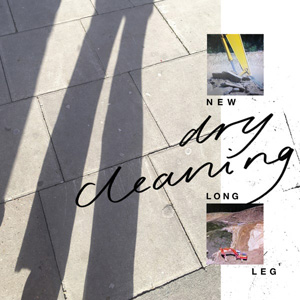 39. Dry Cleaning – NEW LONG LEG
Genre: Post-Punk, Art Rock 
If I hadn't already been aware that Dry Cleaning's debut album NEW LONG LEG had dropped this year, I don't think it would take much to fool myself into believing that it was some classic post-punk record from 1980 that I had overlooked. Musically, it lives on the same block as Joy Division and Wire, while Florence Shaw's lyrics are seemingly read from the coolest stream-of-consciousness novel that doesn't actually exist. Polarizing as it might be, NEW LONG LEG is a sound of the future by way of the past. [Jake Mazon]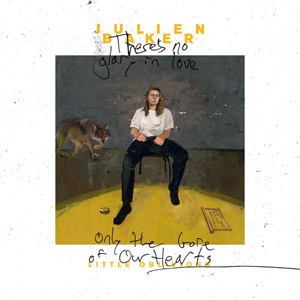 38. Julien Baker – LITTLE OBLIVIONS
Genre: Singer-Songwriter
Normally, I do my level best to avoid using the first person when I write about other peoples' music because, simply put, it's not about me. But I'm finding it nearly impossible to write about the excellence and sheer emotional impact of Julien Baker's LITTLE OBLIVIONS without also writing about what, exactly, her music means to me. A member of the extensively celebrated indie super-trio boygenius alongside Phoebe Bridgers and Lucy Dacus (see: #47), it can often be difficult to have conversations about Baker's music without also mentioning the other two. Where Bridgers thrives on her distinctively Angelino sense of ironic detachment, and Dacus leans on her knack for immersive storytelling, Baker is by far the most earnestly vulnerable and raw of the three, lending her music a very tangible sense of urgency rare among songwriters of any vintage. Baker's last album, TURN OUT THE LIGHTS, landed at a profoundly turbulent time in my life, and resonated with me on a deeply meaningful level few records ever have. LITTLE OBLIVIONS packs just as much of a lyrical punch while significantly upping the stakes instrumentally, featuring by far the richest arrangements of her career and some truly staggering vocal performances. She always knows the right time to pull back the band and plunge the lyrical dagger to maximum effect. As far as traditional indie rock goes in the 2020s, Julien Baker is about as good as it gets—just make sure you bring some tissues. [Jacob Martin]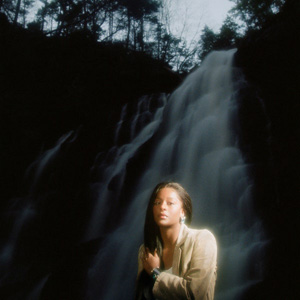 37. L'Rain – FATIGUE
Genre: Alternative R&B, Avant-Pop
As Taja Cheek would put it, the celestial curiosities she's exploring across FATIGUE are captured through musical recordings that "approach songness." A fusion of genres and sounds that are at once immediately tangible while also familiarly indistinguishable, FATIGUE is constructed to break the binary barriers of what music is meant to sound like. Through some of the lushest production of the year, L'Rain reinforces her own pleas to be understood; Cheek has created an album that is both rich in ambition and sound, anchored by swirling vocals and otherworldly pop voids, while never being esoteric. Experimental records, especially those playing so directly with known sonic conventions like R&B, jazz, gospel, and pop, are rarely constructed so that the audience can see, let alone feel, the artist's intent so plainly. FATIGUE is opaque enough to be mysterious and engaging in its intent, yet is accessible enough that we feel like we can learn more about the artist, the music, and ourselves as listeners, as it unfolds. That's a rare and beautiful sounding achievement. [CJ Simonson]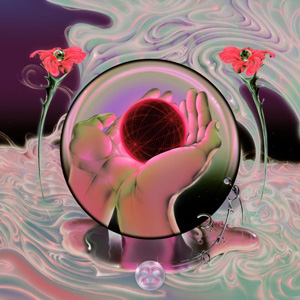 36. Magdalena Bay – MERCURIAL WORLD
Genre: Alternative Pop
You could make the case that there's perhaps no group more Online™ than Magdalena Bay, who arrived with their long-awaited debut album MERCURIAL WORLD to great fanfare. The hotly anticipated debut from the L.A. synthpop duo hits all the right notes, blending a tongue-in-cheek, yet direct, MySpace aesthetic with all the chaos of being plugged in during, well, these "unprecedented times" (I know, I know). The pop group has fun with what they do, and if you're in on the joke, that's all for the better. MERCURIAL WORLD is for a generation that's dealt with a little too much a little too fast; with no relief in sight, it's best to get away for a while and just dance, if only you can unplug. [Beau Hayhoe]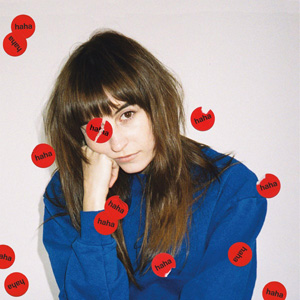 35. Faye Webster – I KNOW I'M FUNNY HAHA
Genre: Indie Pop, Alt-Country
Faye Webster makes me sick. She fell in love and decided to write a soulful jazz album about it, singing lyrics like "You make me want to cry / In a good way." Are we serious? Who's allowing this? I don't think Webster should be allowed to be so endearingly self-deprecating while having eyes that are so deep and doe-like. How dare she be so happy, and then so cute and awkward about it.
I KNOW I'M FUNNY HAHA is a triumph, both in its loving simplicity and playful compositions. Webster is a rising indie star for a reason, and the hook on "Cheers" is her best success yet. This record has filled in the gaps of my wandering mind this year, whether you're folding laundry or making pasta—the most mundane actions become beautiful expressions of love backed by Webster's harmonies playing however softly in the background. And honestly, what more is there to want? Here's to love so pure you can't help but roll your eyes. [Devyn McHugh]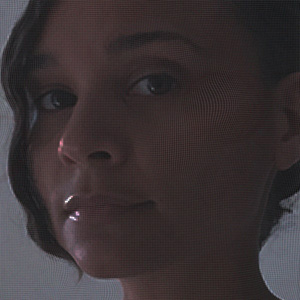 34. Erika de Casier – SENSATIONAL
Genre: Alternative R&B
Erika de Casier's SENSATIONAL was made for headphones—the quiet restraint might get lost in the world's background noise and fly over your head otherwise. There is a sense that these are private, late-night bedroom thoughts, and their simplicity is best ridden on the wave of de Casier's seductive flow. Her luxurious whisper purrs as she tells off her various fuckboys ("Polite," "All You Talk About"), sets hard boundaries with hookups ("No Butterflies, No Nothing," "Someone to Chill With"), and postures herself confidently ("Drama," "Better Than That"). Backdropping the melodrama, SENSATIONAL is peppered with glittery pianos, sensual synths, and tight drums, often surprising with cool leanings into downtempo, UK garage, and 2-step. Sometimes cutting and witty, other times sultry and longing, her lyrics read as simplistic on paper, but the vibe is nevertheless captured through her silky cadence, intimate hush, and plenty of dubby electronic flourishes and R&B instrumentations. Get cozy for this one. [Sienna Kresge]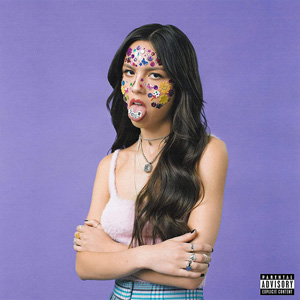 33. Olivia Rodrigo – SOUR
Genre: Pop, Pop-Punk
In a pretty dire era for modern Top 40 pop, Olivia Rodrigo emerged as 2021's breakout teen star. Rodrigo unintentionally spawned some of the most abysmal Twitter discourse of the year, but she also pulled off the hat-trick of being a suspected industry plant who nonetheless was appreciated by a wide and disparate multigenerational cohort. The success of SOUR boils down to the evergreen concept of Big Feelings being universally relatable. Rodrigo wears her influences on her sleeve—debut single "Driver's License" marries a Phoebe Bridgers-type verse with a Lana Del Rey-style chorus and a Lorde bridge; "Good 4 U" jacks Paramore's "Misery Business"; opener "Brutal" is Elastica via Elvis Costello; Taylor Swift even retroactively got a writing credit on "1 Step Forward, 3 Steps Back." If all of this sounds prefabricated, that's because it is—but there are plenty of pleasures to be found from this debut release. Rodrigo and her co-writer/producer The Guy From As Tall As Lions have crafted a set of angsty kiss-offs that split the difference between spiky, spunky singles and sparse bedroom-pop. In what was supposed to be the Year of Our Lorde, Olivia Rodrigo managed to out-Lordt Lorde, and we love her for it. [Luke Phillips]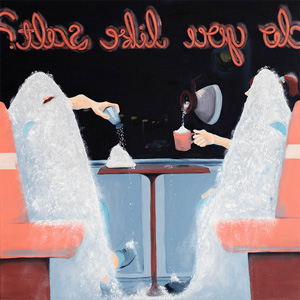 32. BRNDA – DO YOU LIKE SALT?
Genre: Post-Punk
For almost 10 years, DC art punks BRNDA has been building steam. On DO YOU LIKE SALT? they vent the pressure cooker. Their third LP finds the trio contributing songs for an album-length Yelp review of postmodern capitalist consumption (namely food culture), with all its wackiness and malaise, vibraslap and saxophone at the ready. Drummer Leah Gage plays a disgruntled restaurant patron on "Wrong Taco." Guitarist Dave Lesser narrates the daring kitchen escape of an indignant fruit on "The Avocado." Second guitarist Torrey Sanders channels pure suburban ennui on "Aunt Linda c. 1989." Those are three of the perfectly-portioned and well-balanced meals on offer—just don't expect them to have your usual on the menu. [Taylor Ruckle]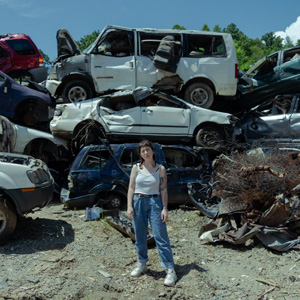 31. Wednesday – TWIN PLAGUES
Genre: Shoegaze
It's always neat when a band finds the very specific and unique Venn diagram intersection of subgenres to exist in. The new album from North Carolina band Wednesday does exactly that, sitting right at the crossroads of indie rock, heavy shoegaze, and country music simultaneously. It's perfectly calibrated for people who like slide guitar as much as they like distortion pedals. But reducing Wednesday down to just the individual components and influences of their sound would be underselling just how well it comes together to create something better than the sum of its parts, and how much it's bolstered by lead singer Karly Holtzman's one-of-a-kind songwriting style.
In the same way this band can pivot seamlessly from the crushing, distortion-heavy shoegaze riffs of songs like the title track, to tender country ballads like "How Can You Live If You Can't Love And How Can You If You Do," Holtzman's lyrics can make a sharp left turn from cleverly funny to deeply heartbreaking. When she sings lines like "You soon seem to be wearin' thin / And my Dad picked a Dallas Cowboys urn to put your ashes in," the specificity of the details not only makes the underlying emotions of the song hit so much harder, but it opens up the whole world of the real people in these to your imagination—that one little detail of the Dallas Cowboys urn is all you need to know to imagine an entire picture of their life story and the world they come from that's probably not far off from the truth. [Jacqueline Codiga]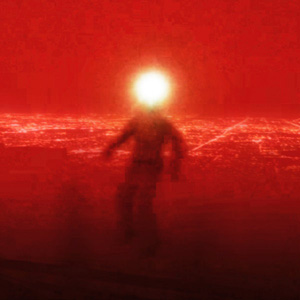 30. Injury Reserve – BY THE TIME I GET TO PHOENIX
Genre: Alternative Rap
Like the end of a great western, Injury Reserve's BY THE TIME I GET TO PHOENIX is a ride into the sunset. The album represents both the close of a hard-fought journey and, however futile, the hope that comes with whatever lies beyond the horizon line. The Arizona hip hop group's latest, recorded with the late Stepa J. Groggs, is appropriately their most ambitious, a monolith of everything the three artists aspired to amount to over their careers. "Those early months of 2020 had about as much turmoil for us as one could expect last year," a statement regarding the album reads. "Between the general social upheaval, loss of livelihoods, and family tragedy, the record we made carried those weights."
That heaviness makes BY THE TIME I GET TO PHOENIX an entirely different kind of Injury Reserve album, less musical and more cerebral; the mix of footwork, industrial, and grime that the group had already been experimenting with on DRIVE LIKE IT'S STOLEN and INJURY RESERVE has fallen into a pit of chaotic despair, with idiosyncratic production and asymmetrical raps that force an insurmountable tunnel vision from song to song. Even if the album was recorded while Groggs was still alive, the significance of his passing is impossible to untangle from the collapsing atmosphere they've created ("Taking on what felt like haunting pre-echoes," as the group puts it). The sheer scale and ferocity of the final product would've been impressive no matter the conditions—a trio of musicians at the peak of their creative powers. That it's their last piece of music as a living unit is just another irreplaceable thing 2020 took away from us. We can only hope whatever lies beyond that horizon line, both literally and metaphorically, is peace and prosperity. Long live Injury Reserve. [CJ Simonson]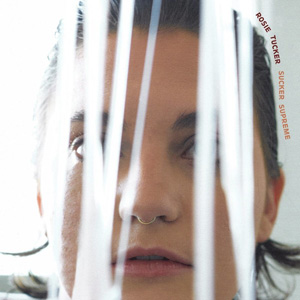 29. Rosie Tucker – SUCKER SUPREME
Genre: Indie Pop, Rock
Oh, SUCKER SUPREME? The third LP from vocal wonder, lyricist extraordinaire Rosie Tucker? A friendly pop album that explores the inevitability of growth and its difficult consequences? 14 tracks of adventurous, mindful songwriting, punctuated brilliantly by extraneous details of regular life, always with an existential pondering hook that has me belting along to it in my car, scaring the drivers next to me? Yeah, I think I've heard of that one.
Not enough people are talking about SUCKER SUPREME—I'm not sure, those not talking about it are probably the same people who don't eat out their girlfriends. I could be wrong! But listen to SUCKER SUPREME and do something good for your partner for once. Why, you ask? Because listening to Rosie Tucker can't help but make you more self aware, in a way that has you singing along to your problems and choosing to face them for once instead of burying your head in the sand—that's what Tucker was going for, and they nailed it. Amidst great bops from start to finish, "Ambrosia" and "Habenero" tip Rosie Tucker's latest into AOTY territory. Seriously bro, do you eat pussy or what? Stream this record on your way to therapy and then we'll talk. [Devyn McHugh]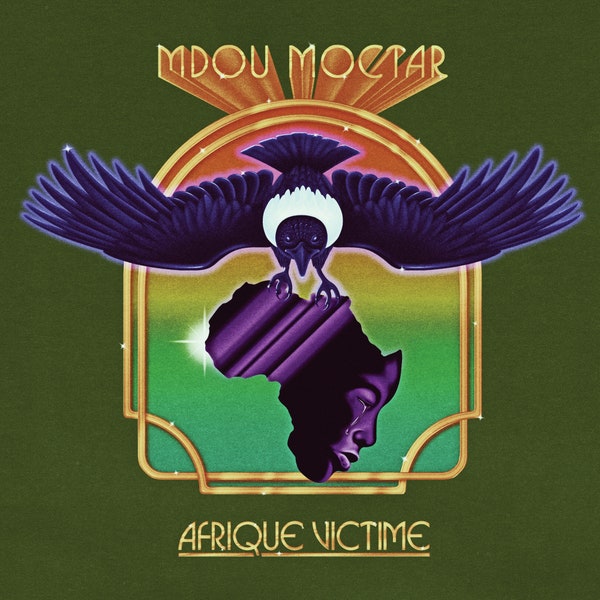 28. Mdou Moctar – AFRIQUE VICTIME
Genre: Psychedelic, West African Rock
Mdou Moctar has made a name for himself as a prodigious guitarist who turns Saharan desert blues up to a 12 or 13. He's delivered the most explosive work of his career on AFRIQUE VICTIME, combining his guitar pyrotechnics with taut, hypnotic rhythms and lyrics about political protest, love, and prayer. It's a uniquely transportative album, both when held up to Mdou Moctar's previous work, and to the rest of this year's music. It's easy to get lost in and remarkably fun to imagine listening to on a large grass field while mildly dehydrated; beyond the excellent guitar work is an incredibly locked-in group of musicians who create one of the most powerful sound machines in modern music, delivering a muscle and urgency that help Moctar's Tamasheq lyrics cut through any language barriers that might exist. [Adam Cash]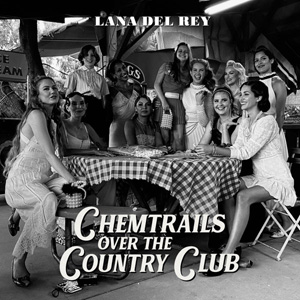 27. Lana Del Rey – CHEMTRAILS OVER THE COUNTRY CLUB
Genre: Pop
If you're a fan of the nostalgia-tinged, hazy, and often seductive sounds of Lana Del Rey, 2021 proved to be a very fruitful year for you. Take your pick between not one, but two offerings from Lana: BLUE BANISTERS and CHEMTRAILS OVER THE COUNTRY CLUB, buoyed by a standout title track from the latter in particular. Each presents a worldview that is both sweeping and narrow, of a time and place that only Lana can conjure up. While each slot nicely alongside 2019's NORMAN FUCKING ROCKWELL!, with the nod ultimately going to CHEMTRAILS, finding two albums of that caliber is nonetheless a tough act to follow. Double the albums from Lana, double the debate, and twice as much controversy as the singer normally serves up. The beat goes on. [Beau Hayhoe]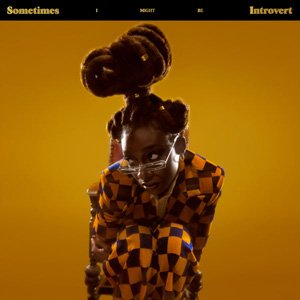 26. Little Simz – SOMETIMES I MIGHT BE INTROVERT
Genre: Baroque Rap, R&B
SOMETIMES I MIGHT BE INTROVERT is a thrilling new entry into a very, very narrow pantheon of introspective rap albums from the genre's lyrical titans. The attention of the music press mostly fell on the album's beats, which recall classic movie soundtracks and soul riffs that are so timeless like they should be samples from something, but aren't. However, INTROVERT's best qualities come out when this far-reaching rumination on Little Simz' artistic and public personae are celebratory and confident. The Afrobeat-influenced "Point and Kill" is a heavy contender for beat of the year, and though the confessional pomp of "Introvert" is a manifesto on its own, the anxiety that runs underneath the easy, confident flows on the back half of the album are the best examples we have yet of Little Simz' ability to paint as complete a lyrical picture as any rapper we've seen in recent years. [Adam Cash]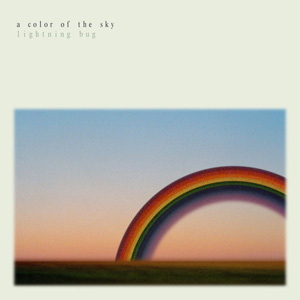 25. Lightning Bug – A COLOR OF THE SKY
Genre: Indie Rock, Shoegaze, Dream Pop
A COLOR OF THE SKY finds Audrey Kang's songwriting at its most lucid and focused, with an even-tempered band providing a solid foundation, a swelling string section expanding on the album's more majestic moments and solo guitar work accentuating the album's most important moments and motifs. Kang's deft vocals across Lightning Bug's latest add an unimpeded stupor to pondering the meaning of existence ("The past is made of stardust / The future's shifting sand / If it's my own path that's drifting / Then where am I to land?") and one's direction in life ("How can I steer the stern to go straight towards a shore I can't yet see? / I guess I'll point my arrow straight towards the beauty I want to believe"). The album's central theme, finding comfort and empowerment of accepting the unknown, is a marker of maturity for the band. A COLOR OF THE SKY's true power comes not from making acceptance an end state, but from instead framing such a realization as a starting point to move through life with more trust and compassion in yourself and the process. [Karolyn Jaranilla]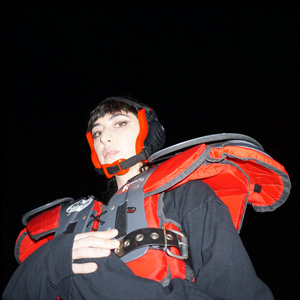 24. Pixel Grip – ARENA
Genre: EBM, Darkwave
There are no winners without losers. Most end up crushed underfoot in the stampede towards first place. Who built this colosseum? And what if we turned our weapons and armor towards its walls? What if we left the stadium altogether? A unified purpose might be possible if we were to start pointing our fingers at the right people. The death chant "Club Mania" pulses like the march of a guerilla: "LA's overcrowded but I'm not so sad about it / I just hope that there's a fire and that all our landlords burn and die." Pixel Grip rejects, nay, annihilates the degradation of the capitalist rat race and queerify the ashes into a darkwave club fantasy. There is only the possible utopia where hierarchies dissolve and the wreath of dancing bodies become a single divine entity. "When you die you wake up at the disco / Amen," Rita Lukea prays on "Alibi." Pixel Grip knows heaven better than here, and ARENA will get you there kicking and screaming at first, then deferential and prostrate. [Sienna Kresge]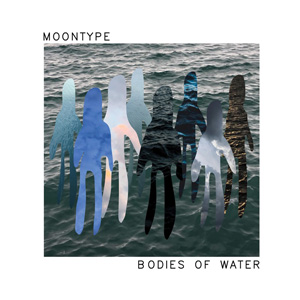 23. Moontype – BODIES OF WATER

Genre: Math Pop
2021 saw no shortage of angular math pop bands burst onto the scene—acts like Floatie, Spirits Having Fun, and Fake Fruit all embraced jammy, blunt guitar sounds, minimal-but-complex arrangements, and quirked-up vocals. At the forefront of this scene was the Chicago-trio Moontype. The act's debut, BODIES OF WATER, found them putting a skittering spin on indie pop. "About You" was my feel-good single for the first half of the year, with lyrics about taking molly and the desire to hang out. In a time where most of us were still relegated to our homes, it offered a slice of simplistic, upbeat escapism. "Stuck On You" finds Moontype leaning into a wonky shuffle and country-tinged melodies. With its palm-muted guitars and expanding arrangement, "Ferry" captures their knack for wacked-out Midwestern rock at its finest. BODIES OF WATER proved to be one of the most exciting breakout albums of the year, and captures the sound of a fully developed band who put their whole ass into making a boundary-pushing first impression. [Ted Davis]
22. The Armed – ULTRAPOP
Genre: Hardcore
In a year full of uppercase album titles, nobody smashed caps-lock quite as hard as The Armed—what else are the quarantine gains for? On the press cycle for their fourth LP, the who-even-knows-how-expansive Detroit-based collective cemented their status as one of the most elusive and beguiling acts in heavy music, all while flexing a muscular, screaming, hydraulic-press mashup of hardcore punk and synthy pop. At peaks like "ALL FUTURES" and "REAL FOLK BLUES," ULTRAPOP is as thrilling as it is nerve-shredding, like shotgunning a Red Bull with everyone who's ever gone to your gym and then riding Space Mountain without a safety harness. [Taylor Ruckle]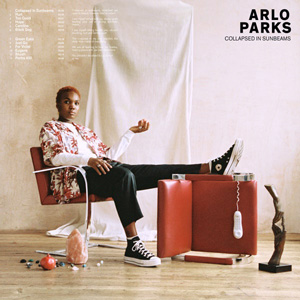 21. Arlo Parks – COLLAPSED IN SUNBEAMS
Genre: Indie Pop, R&B
British upstart Arlo Parks' debut, COLLAPSED IN SUNBEAMS, exudes a breezy elegance that kept me hooked throughout the year. Its warm soundscapes were a consistent companion across a trying, alienating time. Her songs have a lived-in quality, owed to the relatability and everyday normalcy of her lyrics and her tender, lush instrumentals. Parks' smooth, delicate vocals can be sympathetic and cutting in equal measure; it's a universal pleasure to listen to, as convincing and compelling in her attempts to coax a friend from a deep funk on "Black Dog" as she is rolling her eyes at a partner on "Too Good."
But beyond the music, COLLAPSED IN SUNBEAMS reads as an awfully confident statement from a 20-year-old, one that grapples with everyday darkness with a dose of refreshing optimism that never verges on unrealistic or saccharine. On "Hope," she acknowledges the pain and difficulty of growing up in an increasingly scary and uncertain time, but chooses to reject estrangement and reach out her hand, insisting, "You're not alone, why you think you are / We all have scars, I know it's hard, you're not alone." COLLAPSED IN SUNBEAMS sounds like the comfort and familiarity of a lifelong friend, a quality I found a great deal of enjoyment and solace in this year. I could hardly think of a stronger foundation to lay a career on than the one Arlo Parks built here. [Corey Guen]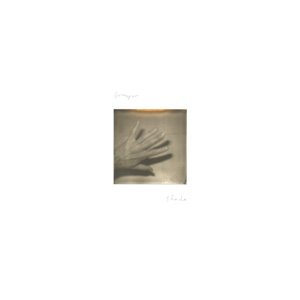 20. Grouper – SHADE
Genre: Ambient
Liz Harris' music as Grouper is often classified as "ambient," and it certainly takes inspiration from that genre's focus on atmosphere and texture rather than traditional pop song structure. But I think that framework can be a very limiting and narrow way of discussing what makes her work so special, especially as it relates to SHADE. On a very superficial level, Harris's latest shares the characteristics of many other Grouper releases—a collection of delicate, intimate ballads centered around acoustic guitar strumming and Harris' voice should especially appeal to fans of the 2008 Grouper album DRAGGING A DEAD DEER UP A HILL. What makes SHADE so special is that it manages to encompass so many of the different eras and styles of Grouper as a musical project under one roof, and places these ideas in conversations that sometimes even conflict with each other.
Rather than using lo-fi or hi-fi production consistently throughout, the fidelity of the recordings on SHADE becomes a constantly evolving equilibrium that the album is playing with. It starts out in the most fuzzy, distorted, and distant place possible on "Followed The Ocean," a song that sounds like you're listening to it being played from a speaker at the bottom of the sea. Yet the second track, "Unclean Mind," is one of the most clearly recorded, accessible, and downright catchy songs in the entire Grouper discography. While many albums in Harris's catalog are locked in one specific, intimate setting or mode of recording, the songs that make up SHADE were written across a much wider timespan than usual, and in a number of different places. It's too early to tell whether I think this is the very best Grouper album, but the way it manages to hit all the beats of what fans want out of Harris' musical project, while also very subtly deconstructing and re-imagining the trademark Grouper style, makes it one of the most essential works in the Grouper discography. [Jacqueline Codiga]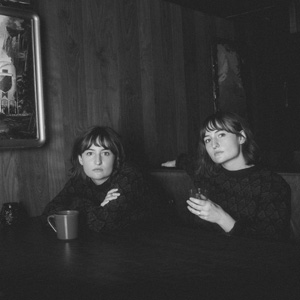 19. Lady Dan – I AM THE PROPHET
Genre: Indie Folk, Alt-Country
I AM THE PROPHET is a perfect name for Lady Dan's breakout album: it's Biblically confident with an undeniably cheeky hubris. Every flick of a shaker, every windup of pedal steel, every pluck of a piano, all service of some kind of lost cosmic searching. The breadth of what musician Tyler Dozier captures across her debut album is nothing short of stunning. From the eager, whistling gallop of the opener "Paradox" to the strained, beautiful longing of closer "Left-Handed Lover," Dozier brings her swirling combination of folk, alt-country, and indie rock to the mountaintop for answers, where there likely are none; there is a majesty to each song as they prolifically unfold with broken hope, existential tiredness, and therapeutic growth. I AM THE PROPHET is the kind of rare songwriting that has made lesser peers massive superstars. If there is any justice, we'll get to see Lady Dan reach their level. [CJ Simonson]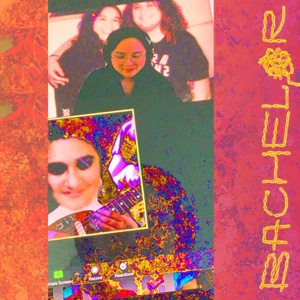 18. Bachelor – DOOMIN' SUN
Genre: Indie Pop
What do you get when you mix the head-on alt-rock of Ellen Kempner of Palehound with the lush bedroom pop of Melina Duterte (AKA Jay Som)? Not a band called Bachelor, but rather a friendship called Bachelor. And that's no mere gimmickry for a press release—it's an honest encapsulation of this collaboration between two hugely talented rockers. Their debut album, DOOMIN' SUN, is a profound effort that lets each member best utilize their respective tools, notably the off-kilter musical instincts of Kempner and the more nuanced introspection of Duterte. Both musicians have managed to meld and combine their respective ideas and energies, and when it comes together DOOMIN' SUN becomes altogether more effective as both a goodhearted celebration and a chance for the duo to work out their emotions as infectious pop-rock-meets-alt-country jams. This is a record that is both a wholly organic occurrence and the result of a focused and deliberate effort between two companions. Do we want a sequel and think it could similarly deliver in a big way? Heck yes. But if nothing else, this snapshot of their friendship is a deeply powerful indie rock artifact. [Chris Coplan]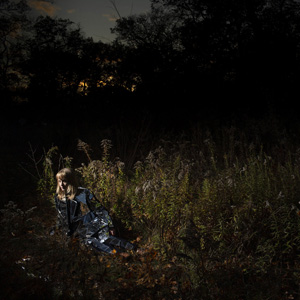 17. The Weather Station – IGNORANCE
Genre: Conceptual Rock, Art Pop
This year had no shortage of fatalistic art, but few albums in 2021 cut through the endless clutter and noise as readily as IGNORANCE, the fifth album from The Weather Station. Canadian virtuoso Tamara Lindeman faces the perils of the climate crisis head-on, a harsh awakening compared to other albums in this year's modern pop output. Lindeman's earlier releases draw heavily from more traditional folk, but IGNORANCE is backed by a full band readily deploying dance beats; the album expands on her signature sound in a manner also utilized to great success by indie singer-songwriter Sharon Van Etten on 2019's breakout REMIND ME TOMORROW. Atmospheric flourishes are all over this record, and if you listen closely, you'll sit up and pay attention to the world around you with startling intensity. Change is everywhere you look, and so, too, is ignorance. [Beau Hayhoe]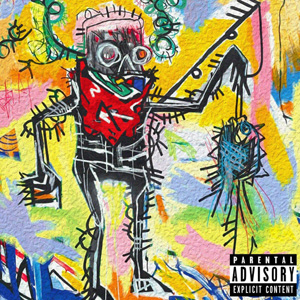 16. Mach-Hommy – PRAY FOR HAITI
Genre: Underground Rap
PRAY FOR HAITI marks the start of a self-assured, intentional step forward for Newark-by-way-of-Haiti rapper Mach-Hommy. Mach has, by his own admission, spent his career atop a figurative mountain, maintaining a comfortable distance from fame and public life. His previous output was walled behind tightly limited release and a stated desire to retain as much ownership over the product as possible. What made PRAY FOR HAITI so exciting was how he shed that insular form to make a purposeful, impactful statement in support of Haiti and its culture, and in doing so delivered a supremely confident, compelling album that comes with a lifetime devotion of a portion of the profits going to a Haitian trust fund.
PRAY FOR HAITI reconnected Mach-Hommy with former collaborator Westside Gunn, who lavished him with phenomenal production from recent Griselda stars like Denny LaFLare, Nichols Craven, and Conductor Williams. His songs are in constant conversation with the Haitian diaspora, speaking directly and indirectly to personal and collective experience within it. A hook in Kreyol on "Kriminel" is an album highlight, sung softly in a smooth baritone that's perfect for rapping. Ingenious punchlines, vibrant scenes, and sharp barbs meet perfectly matched production on the record, on one of the most full-fledged rap albums dropped in 2021. [Corey Guen]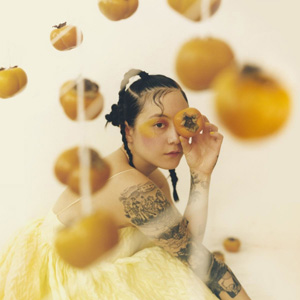 15. Japanese Breakfast – JUBILEE
Genre: Alt-Pop, Indie Rock
On June 4th of this year, I wryly googled "what does a persimmon taste like" as I hit play on what would soon become my favorite album of 2021. Honey-like richness… mildly sweet… should be consumed before feeling too soft. I still couldn't tell you if that accurately describes the actual fruit, but I can confirm it applies to Japanese Breakfast's JUBILEE. With hooky singles like "Be Sweet" and "Savage Good Boy," videos featuring punk rock queens and our favorite gangsters, and wrapping up the album in a six-minute, explosive ballad, the experience is a slight departure from the more ethereal expressions of grief found on Michelle Zauner's previous records. JUBILEE is decidedly playful, or as she would ultimately describe it, "bombastic." 
Zauner has created a magic garden, climbing high walls from which to peer down at the chaotic beauty below. Some corners are dark and mysterious, winking at you with their secrets, always holding back their 10%. Others are an overgrown plethora of color, daring you to look away, growing upwards toward the bright sunlight. All of it is an experience worth having. Yes, she wrote a best-selling memoir that is already locked down for a film adaptation. Yes she wrote a 96-minute original soundtrack for a new video game series. Yes, her previous two albums are also gorgeous works of art, and the way she performs them with her husband on stage is cuter than you or I could ever hope for in a life partnership. Yes, her cover of Weezer's "Say it Ain't So" was a wild success. This was the year of the Jbrekkie, and oh what a rush it's been. [Devyn McHugh]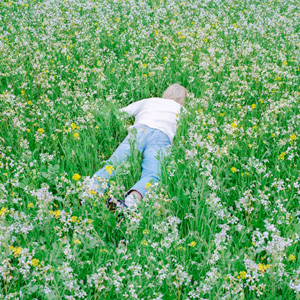 14. Porter Robinson – NURTURE
Genre: Electronic Pop
2021 was the year Porter Robinson finally made sense to me. Having spent the better part of the 2010s earnestly co-opting a friend's praise of WORLDS in failed attempts to "get it," I was beginning to think Robinson's brand of electronic music just wasn't my thing. NURTURE not only spurred a new love for electronic music, it casts Robinson's entire discography in a new light, providing context to his musical and personal growth and connecting the dots for an artist whose influence far exceeds his amount of releases. 
As a testament to growth, NURTURE recognizes the human need for both triumphant celebration and introspection. Robinson manages to fill uptempo electropop bangers like "Look at the Sky" with the vulnerable, self-reassurances of hope, usually reserved for his more tender ballads. While the record's more boisterous moments retain the thematic significance of rebirth, downtempo tracks like "Sweet Time" cut straight to the heart; love, mortality, and personal agency over one's happiness flow from the song in a way that feels extremely genuine. Sincerity has never been cooler. As the culmination of his reaffirmation of life, NURTURE is both a monumental achievement for Robinson and one of the most surprising albums of the year. I only hope he knows the part it's played in the healing process of so many fans. [Chris Burleson]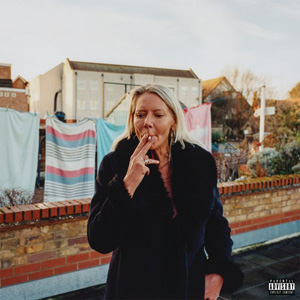 13. Joy Orbison – STILL SLIPPING VOL. 1
Genre: Microhouse, UK Garage
It's been another solitary year for those making electronic music, a relatively lonely exercise when nightclub closures waxed and waned almost arbitrarily. What fills a space when bodies aren't there to inhabit it? If a tree falls in the woods, does it make a sound? Much of Joy Orbison's STILL SLIPPING VOL. 1 echoes that lack of breath in a room, the spaciousness. The UK producer furnishes his suffocating atmosphere of confinement with a discreet weft and weave of various house microgenres. There are no sharp corners, but rather a languorous, frontier-less expanse. But what keeps this record from dissolving to mere ether completely are the candid conversations, voice notes, and domestic chatter of Peter O'Grady's family members. Their banter and laughter give terra firma to this otherwise breathless mixtape, and so puts within reach what can still, thankfully, fill your lungs once more. [Sienna Kresge]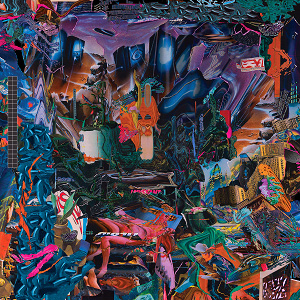 12. black midi – CAVALCADE
Genre: Post-Rock
The first single preceding CAVALCADE, "John L," warned of change. As manic as it was measured, the song marked a key pivot from black midi's phenomenal debut, SCHLAGENHEIM. The introduction of horns and Kaidi Akinnibi on saxophone prepped the band for their embrace of influences ranging from prog-rock to jazz, a change foreshadowed by the pure virtuosity of the group's players. While SCHLAGENHEIM was filled with great dynamic range across its tracklist, CAVALCADE packed abrupt changes in intensity, the kind usually reserved for entire projects, into individual songs. "Dethroned" ebbs and flows with emphasis on individual instruments before launching into its climax of exultant noise. The best music takes a moment of pause post-listen to fully comprehend the journey. CAVALCADE triggers this reflection in spades. It's difficult to imagine the next iteration of black midi's sound, but it's even more difficult to imagine two of the decade's most transcendent albums coming from the same group of 20-somethings. If their track record and skill is any indication of the future, we're in for a spicy British treat. [Chris Burleson]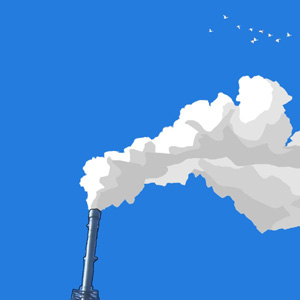 11. Parannoul – TO SEE THE NEXT PART OF THE DREAM
Genre: Shoegaze
I'll admit that I did not have "anonymous student in Seoul creates one of the year's best shoegaze records" on my 2021 bingo card. Everything about TO SEE THE NEXT PART OF THE DREAM is shrouded in mystery, from its minimalist cover—an illustrated interpretation of a scene from the Japanese film ALL ABOUT LILY CHOU-CHOU—to the artist's origins. Thankfully, good music has no prerequisites. Parannoul's lush soundscapes never sacrifice intelligibility for their droning instrumentation. Throughout the record, distortion reaches a 10 while still allowing meek vocals, samples of dialogue, and lightspeed drumming to drift in and out of focus. I've grown weary of some of the more tired conventions of shoegaze—no matter how ethereal it is, unabated noise requires occasional flourishes to hold my interest. Even in TO SEE THE NEXT PART OF THE DREAM's most ear-splitting moments, guitar riffs bloom from the wall of sound as keyboards survive and dance around the tracks. It's a sign to tread new paths on worn ground. Parannoul evokes melancholy, nostalgia, and hope simultaneously in an expertly mixed package that highlights more than the sum of its parts. You don't need image or status to make incredible music. You just need this guy's brain. [Chris Burleson]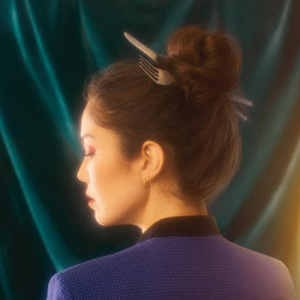 10. Really From – S/T
Genre: Math Pop, Baroque Rock
The self-titled latest from Boston's Really From is easily among the most interesting-sounding releases of the year. Top notch musicianship that seamlessly blends elements of emo, math, and punk, sprinkled with some tasteful free-flowing horns, come together to form one hell of a densely layered, emotional trip. The concepts of heritage, culture, and guilt explored in singers' Chris Lee-Rodriguez and Michi Tassey's lyrics are raw, gripping, and specific while feeling inviting and relatable. "In The Spaces," the album's penultimate track, will have you near tears as you hold your phone and shamefully think of the last time you called your mother and thanked her for all she's done for you. [Jake Mazon]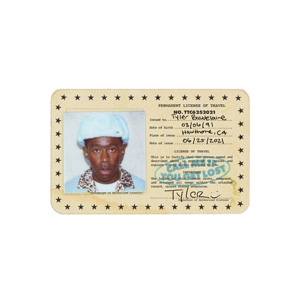 9. Tyler, The Creator – CALL ME IF YOU GET LOST
Genre: Rap
Over 10 years have passed since Odd Future stage-dived onto the stagnant mid-Obama-era rap scene, and the reverberations of the pipe bomb they threw on the culture are still felt today. De facto leader and founder Tyler, The Creator and the creative nucleus of OFWGKTA (Frank Ocean, Earl Sweatshirt, Syd tha Kid, Matt Martians) have always flown in the face of the basic categorizations placed on them, continuing to release some of the lushest and most genre-adverse contemporary music.
CALL ME IF YOU GET LOST initially scans as a return to the grimier rap that Tyler made his name with. Aughts mixtape impresario DJ Drama lends adlibs throughout the record, cajoling and goosing Tyler in hilarious fashion. Tyler's own bars are some of his hardest and most self-aware to date, and he's buoyed by excellent guest verses from heroes-turned-peers Pharrell and Lil Wayne, Odd Future cohort Domo Genesis, and new faces YoungBoy Never Broke Again and 42 Dugg. Too creatively restless to offer a simple boom bap throwback tape, the longer the album sinks in, the more it blooms into another searching, reflective collection from Tyler. Beats constantly switch up, morph, and shift into beautiful new permutations, even when they barely strain the three-minute mark. A decade past his time as a teen agent provocateur, Tyler, The Creator is now an elder statesman who continues to hit new creative peaks, and whose best work is hopefully still ahead of him. [Luke Phillips]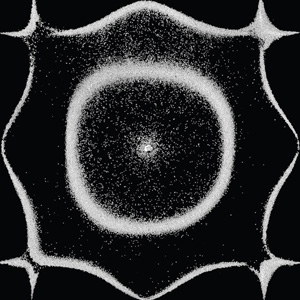 8. Madlib – SOUND ANCESTORS 
Genre: Left-Field Hip Hop
If it were up to Madlib alone, we wouldn't have even received a Madlib solo record in 2021. The iconic DJ, producer, and rapper has been making some of the world's most creative, distinctive beats for decades, and constantly works with new rappers and musicians but never wants to put the spotlight on himself; it's all about letting the sample or featured artist shine and Madlib stepping out of the way. 
After years of his close friend Kieran Hebdan (AKA Four Tet) pestering him to put together a solo record, we finally get SOUND ANCESTORS. It's not only an excellent set of Madlib instrumentals, but it serves as a document to the friendship and admiration shared between these two great artists—a way of hearing Madlib's music exactly as it sounds to someone who admires him most. Many of the tracks on SOUND ANCESTORS are remarkably hands-off in their approach. The lead single, "Road Of Lonely Ones," never overclutters the mix with too many new ideas—when you've got a sample like "Lost In A Lonely World" by the Ethics, you only need a little bit on the drums to make it really sing. Other moments, like "Hopprock," have a little extra polish and sheen than the typical Madlib track, as Hebdan perfects the difficult balancing act of giving Madlib's beats just a little more oomph and clarity.
Beyond being one of my favorite records of the year, SOUND ANCESTORS is the album I find to be most inspiring; it makes the case that the very act of listening and hearing can itself be a creatively generative process, capable of creating something beautiful and new out of something familiar—whether that be a perfectly chosen and chopped sample, or simply appreciating the work of another artist trying to make others hear exactly what you hear in it. [Jacqueline Codiga]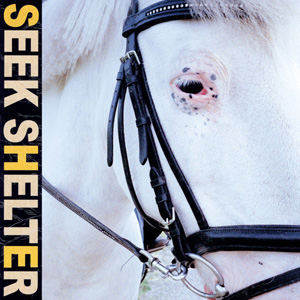 7. Iceage – SEEK SHELTER
Genre: Art Rock
In a year that never ceased to find ways to take us by surprise, SEEK SHELTER had to number among 2021's sharpest curveballs. Over the course of four albums through the 2010s, Danish punks of Iceage managed to carve more spit and vinegar into their wax than just about anybody else, churning out noisy and combative records utterly unconcerned with frills or mercy. That all changes on their first album of the new decade, orchestral strings and a full-blown gospel choir rearing their heads by the end of the opening track and pianos and brass sections appearing before the conclusion of the album's A-side.
SEEK SHELTER is far more grandiose and ambitious than anything Iceage has attempted in the past, and the results are simply tremendous, the songs breathing to life with a ragged gasp that would send Victor Frankenstein running for the hills. Despite delivering some of the most vibrant and layered rock songs of the year, this is still an Iceage record, one whose greatest coup lies in how it always manages to play as just a little bit demonic. Elias Rønnenfelt delivers his impressionistic lyrics with a compelling theatrical flair, yet somehow still sounds strangely soulless—off-key horn lines and lilting suspended chords creep into songs, harmonies land atonally, and dissonance and distortion are always ever-so-slightly in frame. The entirety of SEEK SHELTER drips with a subtle, gleeful malice while providing some of the year's most striking material, an airtight triumph for one of the world's most singular guitar bands. [Jacob Martin]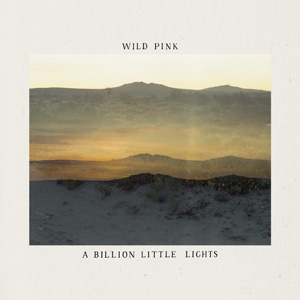 6. Wild Pink – A BILLION LITTLE LIGHTS
Genre: Heartland Rock, Indie Rock
In 2019 I covered a Wild Pink show—though it didn't make the coverage, I spent some time with frontman John Ross chatting about Bruce Springsteen's then-recent WESTERN STARS single, "Hello Sunshine," which preceded an album heavily focused on invoking cinematic, sweeping portraits of life on the road. If WESTERN STARS could be considered a Spielberg-esque epic, A BILLION LITTLE LIGHTS is the Alexander Payne or Mike Mills take on the same subject. Ross' songwriting had previously lived mostly in zooming on specific interpersonal interactions, or zeroing-in on specific feelings and internal dialogues, but A BILLION LITTLE LIGHTS introduces an occasional sense of wonder that fits his sound like a glove. Expanding the use of slide guitars and atmospheric synthesizers from YOLK IN THE FUR, he gives the songs on this album that dip their toe in the mundane, the macabre, and the wearily celebratory. There's a shimmering sentimental sheen that takes an already great band to an entirely new level. [Adam Cash]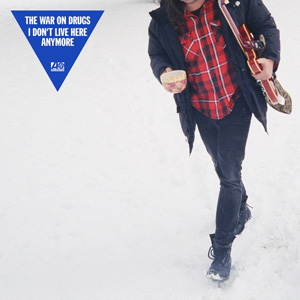 5. The War On Drugs – I DON'T LIVE HERE ANYMORE
Genre: Heartland Rock, Indie Rock
What is there left to say about The War On Drugs? It's always an event when a band who released several of the best albums of the previous decade deems us worthy of another, and Adam Granduciel and Co. have benevolently done so for the first time since their titanic A DEEPER UNDERSTANDING was released over four years ago. The newest entry to the canon is different from all the others before, as I DON'T LIVE HERE ANYMORE largely reigns in the sprawl and haze of the band's prior efforts and focuses them into a fully operational heartland rock laser beam. Everything you love about The Drugs are still here: the Springsteen melodies, the Tom Petty guitars, the Bryan Adams matte treble synthesizers, but all of it is a step punchier and more tightly wound than usual. On a rare occasion this almost seems like a bummer—I personally wish that "Occasional Rain" was 10-minutes long—but it's hard to find much fault in songs being so good that I actively rue them ending too soon. On most counts, the reduced runtimes simply allow the band to hone their songcraft into its sharpest to date, leaving us with a record that feels like it can barely take a step without tripping over another career highlight. Is I DON'T LIVE HERE ANYMORE the best War On Drugs album? I'm not sure, but the fact that I'm earnestly considering the thought should tell you all you need to know. [Jacob Martin]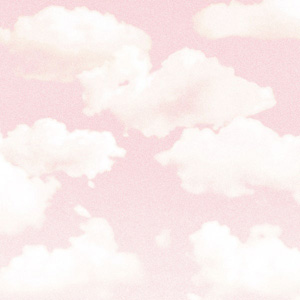 4. Turnstile – GLOW ON
Genre: Hardcore, Pop Rock
Turnstile's work leading up to GLOW ON was defined by an ambition to push their sometimes insular hardcore punk sound outside of itself, and GLOW ON is an unbelievably striking culmination of that work. Ambition is the fuel that drives every aspect of this record. From Brendan Yates' sweeping declarations of fearlessness and self-discovery, to the wide range of musical influences they employ, to riffs and grooves that, at times, approach virtuosic, not a single second of GLOW ON is spent outside of service of making something absolutely fucking massive. It is a line in the sand, an opportunity for heavy music to redefine itself in a way that feels similar to the way R&B was redefined by younger artists for younger audiences in the early 2010s. GLOW ON has both pop and punk true believer ambitions and delivers on both in a way that feels legitimately unprecedented. It's just as likely to win over an ex-skater Silver Lake dad as it is to sit alongside Tyler, the Creator on a college freshman's Spotify playlists. [Adam Cash]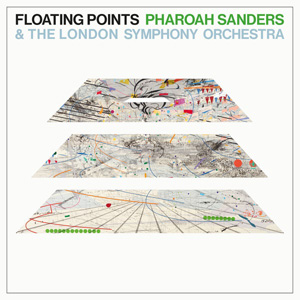 3. Floating Points, Pharoah Sanders and The London Symphony Orchestra – PROMISES
Genre: Third Stream
It's strange to picture Pharoah Sanders sitting in the back of a car listening to Spotify, but that's where this story begins. Enraptured upon hearing Floating Points for the first time, Sanders set out to meet the British producer and the two became fast friends. Six years later, together with the London Symphony Orchestra, comes PROMISES, a towering spectacle that finds the pair at their absolute best. The record expands and contracts in flutters and flurries making ample use of the artists' technical abilities. But what makes PROMISES truly special is how deeply it taps into the spiritual. Be it Floating Points' recurring piano motifs, Sanders' sporadic outbursts on the saxophone, or even the symphony's string explosions, it is an album full of moments that feel as if they were pulled out of the ether. The project crystalizes and explodes on "Movement 6," a transcendent piece that centers on a truly phenomenal performance from the Symphony's string section, making for the most golden listening experience of 2021. This one's well worth your time, you've never heard anything quite like it. [Ryan Moloney]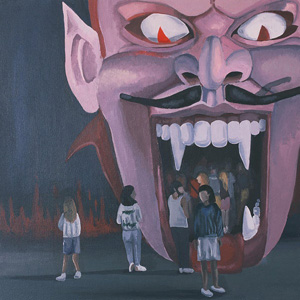 2. SPIRIT OF THE BEEHIVE – ENTERTAINMENT, DEATH
Genre: Neo-Psychedelia, Noise Pop
It's fruitless, if not a disservice, to try to categorize ENTERTAINMENT, DEATH. The chaos of this record's blue-faced heaving is somehow matched by its moments of uncanny repose; the acrid calmness is never completely trustworthy, usually descending into another bathroom panic attack. In one of many notable instances, the front of "It Might Take Some Time" rides a mellow, lullabying synth, until its backend goes discordant and the taste of bile hits your tongue once again. Often, tracks leave you with the feeling of falling asleep in front of the television only to awaken to the LED strobe of late-night infomercials.
Spirit of the Beehive's lyrics provide no real answers to this nausea, either, with stream-of-consciousness ruminations on isolation, ego, control, legacy, and selling a self that becomes less identifiable the more it gets syndicated. In one movement of "I Suck The Devil's Cock," the voice of a fever dream hisses: "This food will rot / On its way to the ground / I came to sing and dance for you / I came to spit into your mouth." And still, the grip of a clammy fist eventually softens, and what started with a frantic, white-hot drum machine ends in a gauzy, technicolor sweep of strings and synths: "So let your ego die / And burn up everything / You don't need their help / You don't need anything." It's a relief and a miracle to float away on album closer "Death," the ascent like the Willy Wonka elevator disappearing behind a fetid black curtain. "This life is a party," he sings, "So sweet it's like candy." It doesn't taste quite right, but you eat it anyway. The sickness is just a fact of digestion. [Sienna Kresge]
1. Squid – BRIGHT GREEN FIELD
Genre: Post-Punk, New Weird Britain
I don't remember exactly what I was doing when I finally listened to Squid's debut BRIGHT GREEN FIELD, but I do remember immediately being struck with the idea that it would be my number one record of the year. The powerful groove of "GSK" overtook me in a way that widened my eyes as I glanced to check the name of the band and album again, just like I did the first time I heard THE QUEEN IS DEAD and KID A those many years ago. 
BRIGHT GREEN FIELD is a stunning collection of post-punk songs about cynicism and identity crisis, crafted over a lush interplay of guitars, experimental synths, and an unyielding rhythm section that completely absorbs you for its entire 55-minute runtime. In an absolute shit show of a year where our focus was pulled in a million different directions, the one thing that stayed constant was Squid's distinct brand of chaos, and how fucking stoked we all were to experience that rush every time. [Jake Mazon]
Thanks for reading! Merry-Go-Round Magazine is an independent media source funded by people like you! If you're enjoying our End of 2021 Coverage, consider becoming a member of our Patreon, or even donating to our operation here!