Another music roundup, featuring the latest from Swedish metal heads Tribulation, the Griselda movie soundtrack, and the Madlib + Four Tet project SOUND ANCESTORS!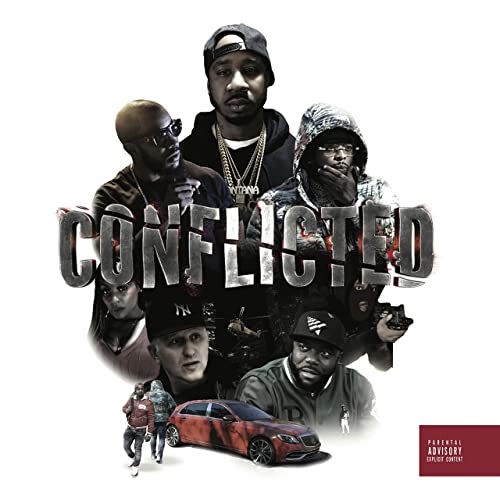 Griselda x BSF – CONFLICTED (ORIGINAL MOTION PICTURE SOUNDTRACK)
Genre: Street Rap
Favorite Tracks: "Ain't Hit Nobody," "Pride," "3:30 in Houston"
Griselda Records laid another brick in the foundation of their '90s revivalist empire with the release of their first feature film, CONFLICTED, a classic look at a man caught between his past and future lent legitimacy and menace by the accompanying soundtrack. Their tireless hustle follows a surprisingly rich tradition of rap labels producing their own feature films and placing their artists in front of the camera, and while it's unlikely this new piece of the Griselda machine reaches the heights of Roc Nation's PAID IN FULL, the CONFLICTED soundtrack is another solid, straightforward helping of gritty, new age boom-bap, both complemented and made mildly inconsistent by the addition of many voices who orbit the core roster at varying distances. In sum, the album and film are further evidence of the strong case Griselda makes as the hardest workers in rap, putting on for Buffalo and the independent underground at large.
With the curious exception of Griselda's strongest lyricist, Conway the Machine, the tape gives a little time to each of the label's artists, appropriately spotlighting OGs Westside Gunn and Benny the Butcher, who also appear in the movie. Rounding out the contributions are a host of related acts, from Benny's Black Soprano Family sub-label mates Heem and Rick Hyde to some more popular artists from other parts of New York's rich street rap lineage. Harlem heavy-hitter Dave East eats up a surprisingly slick 808 Mafia beat on "Welcome Home DMX" alongside the relatively unknown Jonezy, while Griselda affiliates Flee Lord and Smoke DZA turn in two respectable efforts each. Lesser known standouts include the interesting new Griselda signee YN Billy on "Rank," delivering the closest thing to a trap track you'll ever hear from these otherwise devout genre specialists, and Jersey City rapper Ransom building freight train momentum on the excellent "Pride."
Not every track hits, though, which is inevitable with the number of artists present and the inevitable juxtaposition with stronger rappers like Benny on "3:30 in Houston" and an on-point Lloyd Banks on "Element of Surprise." The former gives Benny an uptempo canvas to flex at those who shot him in an attempted robbery earlier this year, the sort of reserved confidence that the likes of Heem and Chase Fetti simply can't keep up with elsewhere. This mild inconsistency extends to the production; it's never bad, but it fails to elevate the material and feels like more of an afterthought than other Griselda projects. There are a few contributions from recently deceased Buffalo legend DJ Shay, appropriate as the movie is dedicated to his memory, but the beats deliver mixed results. Some smooth-but-inoffensive tracks from longtime Westside collaborators Camoflauge Monk and Daringer round out the picture, but there's nothing inspiring here. On its own, CONFLICTED is a relatively unremarkable entry in the Griselda canon, but as another element of their multifaceted approach to rap domination and homage, the album is a solid offering that covers all the bases a fan has come to expect from the grimy Buffalo outfit. [Corey Guen]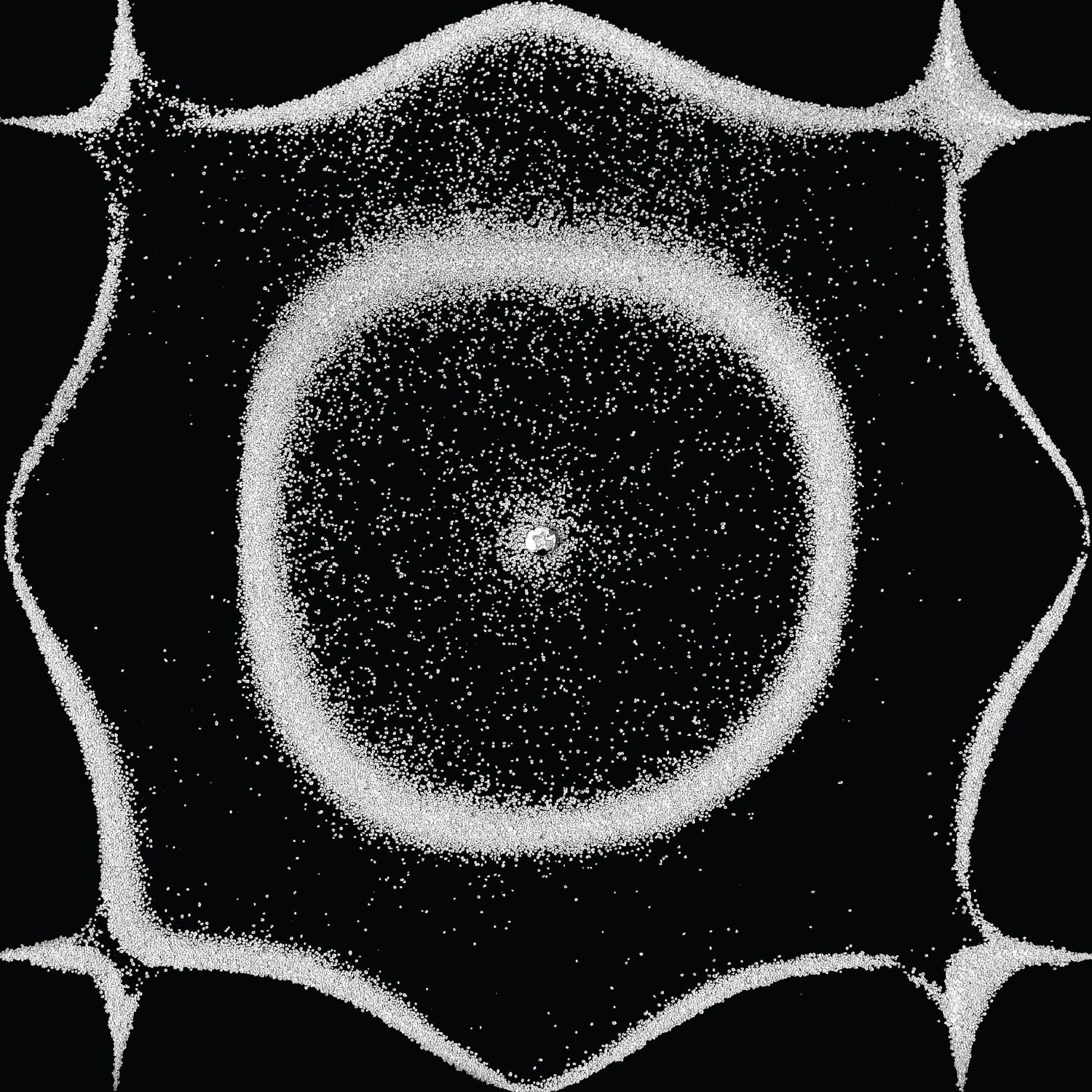 Madlib – SOUND ANCESTORS
Genre: Left-field Hip Hop, Avant-Electronic
Favorite Tracks: "The Call," "Road Of The Lonely Ones," "Loose Goose," "Hopprock," "Hang Out," "The New Normal," "Chino"
There's nothing scarier than two of your heroes working together. With great excitement comes the risk of great disappointment, and there is an inevitable let-down that arrives whenever a creative dream partnership emerges from the ether into actualization. As someone whose life as a music listener has been profoundly impacted by the music of both Madlib and Four Tet, pressing play on their soft-collaboration, SOUND ANCESTORS, initially left me feeling bummed out—it would have taken the angelic perfection of THERE IS LOVE IN YOU coupled with the city-slicking boom-bap of SHADES OF BLUE for my expectations to be fully met. However, as I have continued to delve into the album with repeated listens, I am learning to love the crunchy, globe-trotting grooves that make up the record's 41-minute runtime.
SOUND ANCESTORS' ethos pulls from the golden age of psychedelia, but, in many ways, the record also feels like Madlib's most contemporary work to date. Following the chaotic retro free jazz of 'Lib's late-2020 endeavour Jahari Massamba Unit, SOUND ANCESTORS plays like the work of a younger producer such as Kaytranada, and even has the freewheeling listenability of Khruangbin. The latter influence shines through particularly bright on the track "Road Of The Lonely Ones," where an ambling, drum roll-heavy beat lays the foundation for lush guitar strums and comforting vocals chopped from a sample of The Ethics' "Now Is The Time." Madlib and Four Tet share a tendency to pull from a diverse array of evocative sounds, and the album's standout moments feel like a passport for your mind. This is best exemplified on tracks like "The Call," which sounds like a cut from the absurdly bohemian Indonesian rock compilation THOSE SHOCKING SHAKING DAYS, as well as on the single "Hopprock," which masterfully utilizes sonic space to carve room for a simple arrangement of muted guitar playing, shuffling, crackly drums, and a gorgeously pitched vocal sample. The most prolific Four Tet and Madlib tracks are so mellow that they somehow make me want to throw myself around with reckless abandon, and, on "Hopprock," the duo perfectly capture that energy. It's one for the hypothetical Madlib and Four Tet greatest hits collections.
Billed early on as a full-on collab, SOUND ANCESTORS actually finds Kieran Hebden taking on the role of an arranger and guide. His influence shines through spiritually more than it does instrumentally, and it takes a few deep dives to pinpoint the Four Tet-isms. Hebden's skills are most noticeable on the trap-ish "Loose Goose" and in the kraut-y bass synthesizers that ride atop the rudimentary, hard-hitting drums on "The New Normal." Coming just a few months after the modular synthesis-indebted PARALLEL, SOUND ANCESTORS is a warm reminder of Hebden's skills as a hands on musician and producer. Having spun the album numerous times, SOUND ANCESTORS is slowly starting to show its merit as one of the best Madlib projects to date. It's not hard to imagine it aging like fine wine and being the type of album that blows me away when I revisit it years from now. [Ted Davis]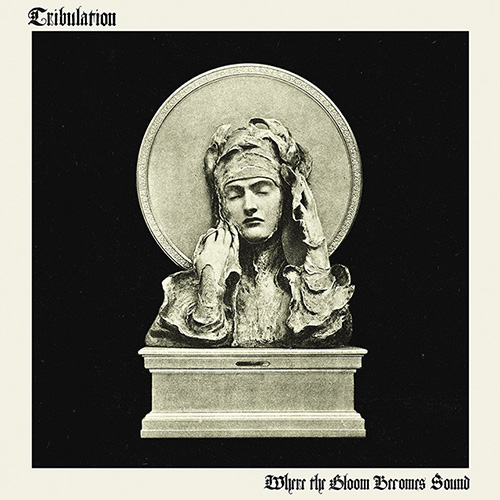 Tribulation – WHERE THE GLOOM BECOMES SOUND
Genre: Gothic Metal
Favorite Tracks: "Elementals," "Funeral Pyre," "The Wilderness"
Headphones are a magical tool. When I first heard the electrifying power chords and killer solo of "In Remembrance," the opener of Tribulation's fifth album, I was just as engrossed as I had been on any of the effortless genre-blenders' previous efforts, such as the straight-forward death metal of THE HORROR or the old school heavy metal and black metal fusion of THE CHILDREN OF THE NIGHT. However, after putting in the earbuds and listening more intently, my first impression grew more sour as tempos melded together, odd sonic details popped up, and the drums and additional instrumentation underwhelmed. Even though WHEN THE GLOOM BECOMES SOUND closely resembles the streamlined camp of DOWN BELOW, their most melodic and clean record at the time, it is a far less refined and well-crafted affair than its predecessor.
Johannes Anderson remains a powerful frontman, with a demonic-yet-legible rasp, and there are still ear-wormy riffs on the chomping "Funeral Pyre" and the killer solo on "Elementals," which features the best interplay on the record. However, while the bones of a good Tribulation record are here, it falters in the little details. That coiling riff on "Hour of the Wolf" resembles "Wing of a Butterfly" by HIM in the best way, but the lazy fade-out combined with an obnoxious, shuddering sound effect laid on top leaves the song falling flat. Additional production mishaps include the booming bass drum hits on "Leviathans," going for epic and landing somewhere around obnoxious, the crinkling filminess in the underbelly of "Dirge of a Dying Soul" and "Inanna." Tribulation have always gone for multi-suited songs with a lot of parts to them, interludes for gothic arpeggios or a hint of piano or organ, yet never have they felt so forced or boring as they have here. That driving riff on "Daughter of the Djinn"' is good, yet the song stops dead halfway through with nothing going on, and the music box and curling opening on "In Remembrance" is a bad way to start the record. It doesn't have the bite of THE CHILDREN, the size of THE FORMULAS OF DEATH, or the simple, cheesy fun of DOWN BELOW. While WHEN THE GLOOM is far from awful, it is certainly a step down for these beloved Swedes and their first release with clear signs of stagnation. [Blake Michelle]