Bandcamp Picks of the Week for 2/11/2021, featuring Mute Swan's ONLY EVER and Yasmin Williams' URBAN DRIFTWOOD!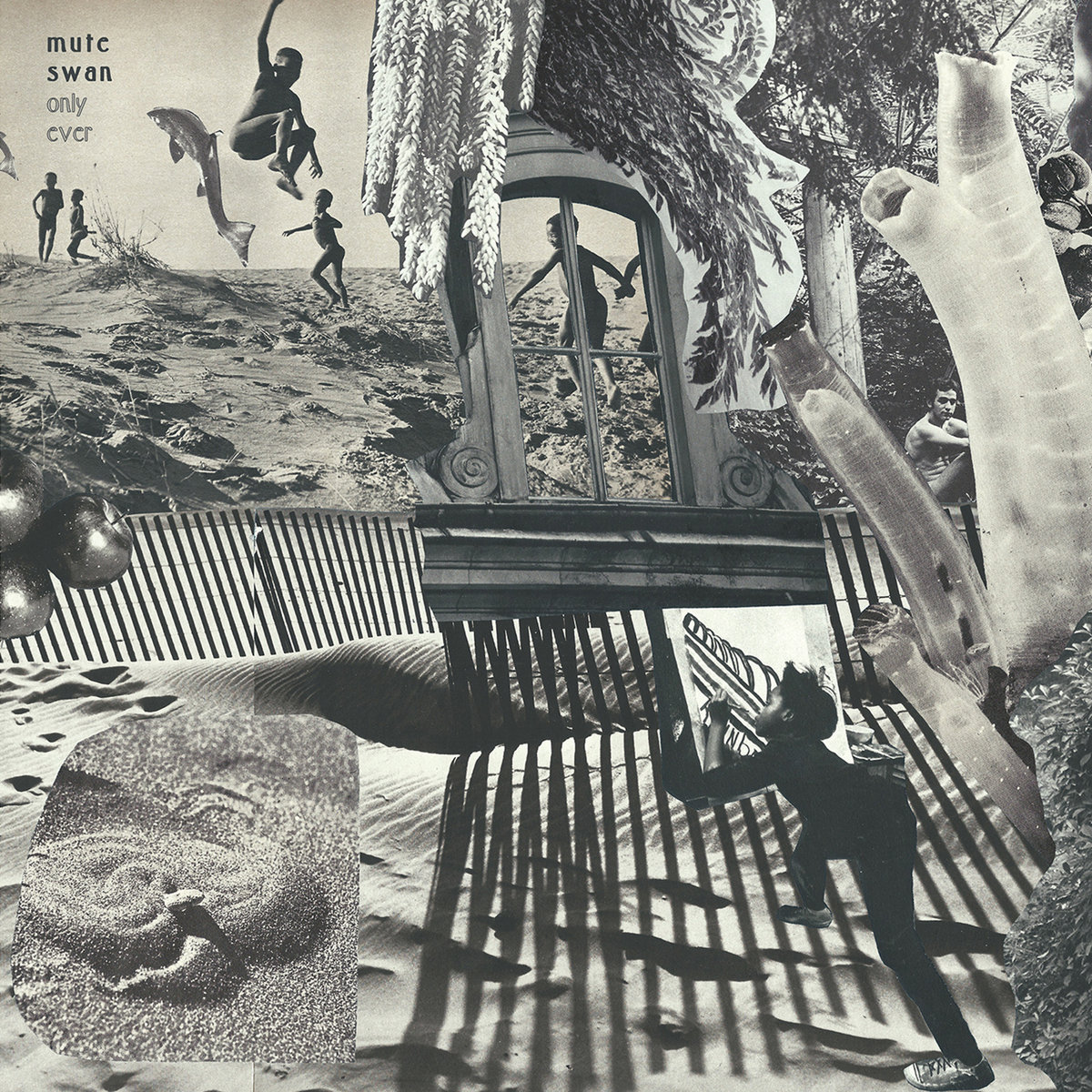 Mute Swan – ONLY EVER
Genre: Dream Pop, Shoegaze
Favorite Tracks: "Sedative Sun," "Life – Like Dream," "Only Ever"
Here are a few tips for any bands out there:
If you can get your album to sound like Slowdive's SOUVLAKI, you should do it.

If you can get your album to sound like Beach House's 7, you should also do it.
Okay, sure. Is that advice not only a bit reductive, but also dismissive towards the creative process? Derivative to a point of nulling the creative process? Maybe—one is one of the most iconic and genre defining albums of all time, and the other is not only among the best albums of the 2010s, but perhaps the magnum opus of dream pop's most important modern band. But are those two albums not wholly singular in their sound to the point that, even if you told someone to blindly go recreate it, it would be impossible? Have we not heard bands try and nine times out of ten fail to recreate what is happening in those two albums? Hell, is one of 7's most interesting qualities not that it itself is attempting to capture some of the magical densense that Slowdive have been so good at grabbing out of thin air at times? Both are albums so massive yet insular, expansive yet comforting, that it's kind of a marvel they even exist in the first place.
I guess what I'm saying is, idiosyncratic dream pop records that fuse the far reaches of space with grounded, earthly mortality, and bands that feature hypnotic guitar rhythms transfixed with ethereal heaviness, and songs that grasp the crushing weight of humanity while making you think you're floating don't just fall into thin air all the time. Yet, here lies ONLY EVER, an unprecedented artifact from an unprecedented band. Even by Mute Swan's own discography, the idea that they (or anyone) could simply conjure an album that competently stands next to anything in the Beach House or Slowdive canon is unfathomable—the group's 2015 album, FEEL HOW IT SEES, is beyond delightful in its cloudy atmosphere, but the potential and playfulness perhaps far outweighed the sheer quality (not unlike the past work of another on-the-rise Arizona dream pop band, Citrus Clouds). And yet, I over and over again listen to ONLY EVER and am kind of amazed at how brilliantly they capture that lightning in a bottle, and do it with a fury and urgency that bring a new energy forth. That fusion of psychedelia and shoegaze and dream pop has been beaten to death, and yet even if I listen to the open of "Life – Like Dream" and think of Lotus Plaza's SPOOKY ACTION AT A DISTANCE, or hear "Sedative Sun" and think of My Bloody Valentine's M B V, maybe that's a fucking great thing. Back last year I wrote about Zoon's BLEACHED WAVVES, another shock to the system album that, be it due to the passage of time or it's slight nuanced sonic shifts, felt like a record more people who appreciate the genre should be listening to. And so many of the things I found refreshing and (to be frank) important about BLEACHED WAVVES exist in Mute Swan's ONLY EVER—be it the squelching euphoria of the guitar solo in "Only Ever" or the Phil Selway-esque drumming on "4 over 3," or even the acid trip album cover. You click the suggested artists on Beach House and almost none of them are sonic contemporaries. Why not let some scrappy kids from Tucson step up and deliver some musical evolution. Is this all hyperbole? Perhaps. But I'll let you listen to ONLY EVER and decide what in the last decade feels quite like it. You can check it out over on Bandcamp. [CJ Simonson]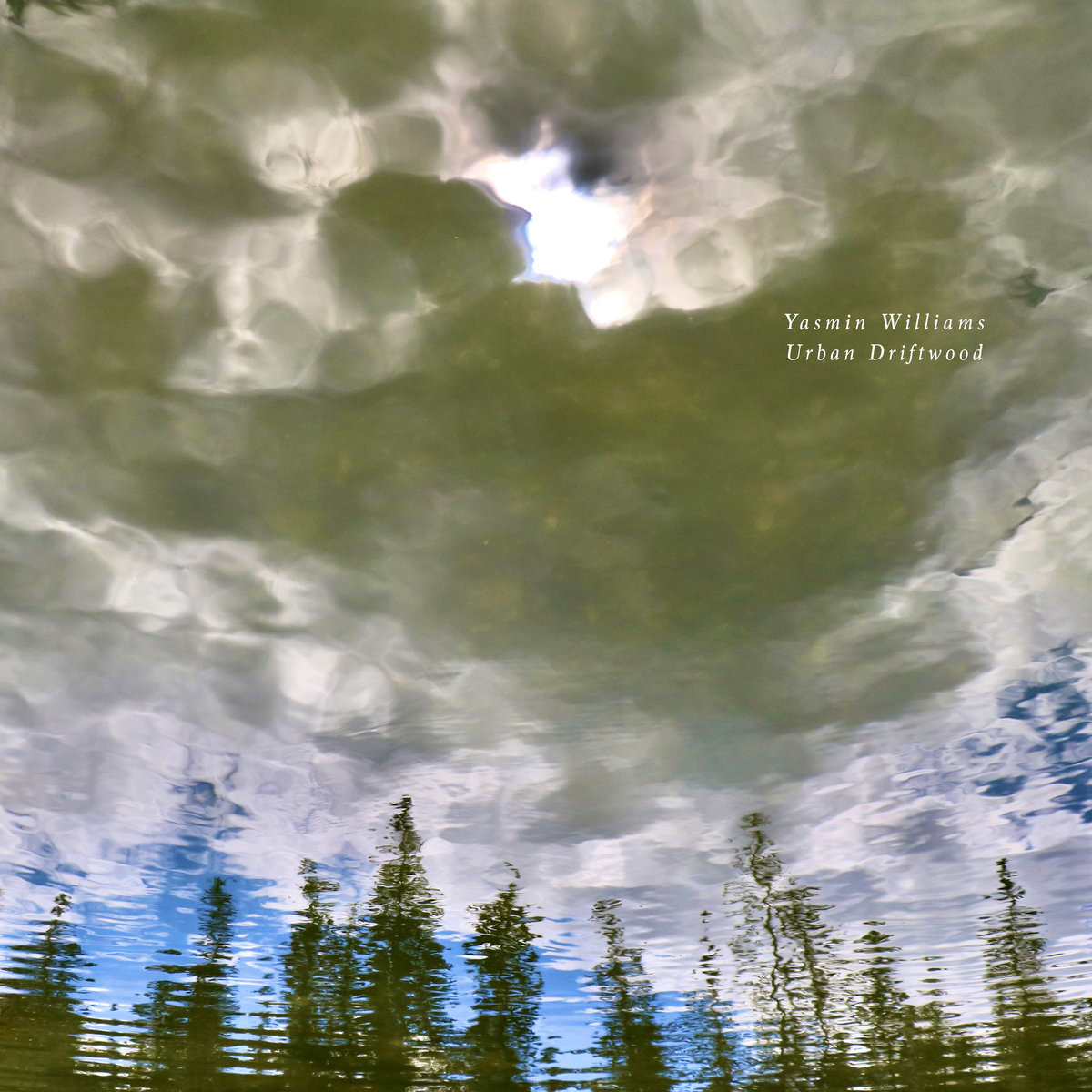 Yasmin Williams – URBAN DRIFTWOOD
Genre: American primitivism, Freak folk
Favorite Tracks: "Sunshowers," "Juvenescence," Dragonfly," "Swift Breeze," "Through The Woods," "Jarabi," "After the Storm"
While Virginia-based guitarist Yasmin Williams may have left her metalhead years in the rearview, she just might be the Eddie Van Halen of making downright gorgeous acoustic music. Her sophomore album, URBAN DRIFTWOOD, builds upon the innovative folk she pioneered on her earlier releases. The album sits nicely alongside recent endeavours from contemporary classical instrumentalists such as Mary Lattimore, North Americans, and William Tyler, and is one of the most moving albums to emerge from the burgeoning American primitivism revival to date.
URBAN DRIFTWOOD's opening track, "Sunshowers," is a cascading and peaceful composition that transforms midway through to become a joyful slice of springtime magic. URBAN DRIFTWOOD's most bafflingly original moments combine hip hop rhythms with traditionalist guitar playing. "Through The Woods" evokes The Books or SUNG TONGS-era Animal Collective as much as it does a renaissance fair, and "Swift Breeze" uses a quick, percussive groove that brings to mind early 2010s beatmakers like Baths, Shlohmo, and xxyyxx. With its thumping kalimba and tense melody, "Jarabi" sounds like the soundtrack to your cool uncle sneaking you your first teenage beer while fishing at some pine tree encircled lake.
As gloriously cinematic as it may be, the most impressive element of Williams' music is her ability to make small sounds feel extremely full. While URBAN DRIFTWOOD employs a palette of unplugged instruments, the production and arrangements carry with them an unblinking intensity that sets Williams apart from her peers in a scene that frequently embraces its wispy gentleness. At once verdant and chilly, URBAN DRIFTWOOD sounds like drinking black Folgers Coffee out of your favorite mug in the moments of ambient light just before sunrise. You absolutely need to purchase the record on Bandcamp today. [Ted Davis]