Bandcamp Picks for the week of  9/10/20, featuring Zoon and Alexander!
Alexander – WONDERLAND
Genre: Gentlecore, Indie Rock
Favorite Tracks: "Attitude," "Chico," "Xmas Tree," "Bicycle"
When Boston-based songwriter Alexander Fatato isn't busy palling around with hometown heroes Horse Jumper Of Love or making math-y indie rock with Sports Coach's Thatcher May, he puts out some of the most wistful and nostalgic music on Disposable America's roster to date. Following the masterful emo-folk on his 2018 debut album SETTLE DOWN, Alexander released its dreamy, golden, compact follow-up WONDERLAND. Songs like "Bicycle" and "Xmas Tree" bask in the benign pleasures of modern existence to paint quaint portraits of New England life. "Chico" uses pet interaction as a way to get downtrodden before he employs an Alex G-esque soaring chorus, to craft a track that tows the line between Orchid Tapes and Trace Mountains. Best of all, "Attitude," one of the year's best indie rock songs, evokes the most enduring moments of the TWILIGHT soundtrack, with a chorus built around the line "Ouch it fucking hurts." While WONDERLAND came into my life pre-pandemic, the songs have a rip-your-hair-out quality to them that is wonderfully coupled with the rainy day pitter-patter of its acoustic instruments and mid-fidelity drum production. WONDERLAND clocks in at under 20 minutes, towing the line between EP and album, but its grade-A alt-acoustic musicianship, introverted lyricism, and friendly but emotionally transparent demeanor make it one of the most enjoyable and palatable indie records released in 2020. While the topical simplicity in Alexander's songwriting may set him apart from his friend Dimitri Giannopoulos, his talents as a wordsmith and guitarist keep his music in the same vein as his slowcore peers in the Northeast's once thriving DIY scene. Purchase WONDERLAND on Bandcamp today. [Ted Davis]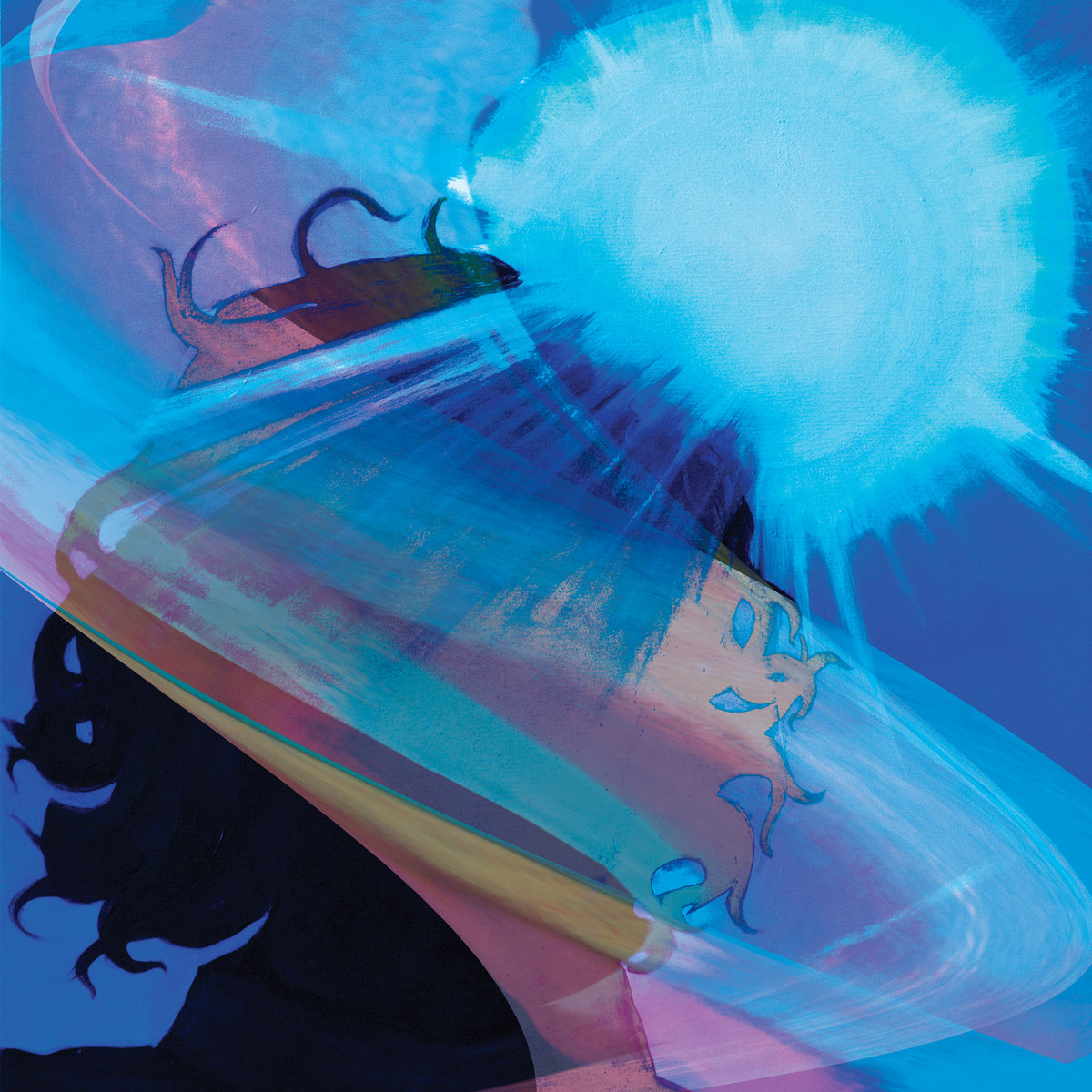 Zoon – BLEACHED WAVVES
Genre: Shoegaze
Favorite Tracks: "Vibrant Colours," "Brokenhead," "Landscapes"
Discussing and writing about shoegaze, unlike other genres, often boils down to navigating and avoiding massive cliches and sweeping comparisons to an era and collection of artists that are overwhelming elephants in the room. EVERY person who has written about music long enough and traversed in describing this genre specifically has found themselves probably waxing poetic about Kevin Shields and Chapterhouse and Slowdive, and to be frank it's very hard NOT to do! The scene that colloquially birthed the sound associated with shoegaze burned bright, and that sound became hard to outdo in the new millennium outside of a few universally agreed upon acts (Nothing, A Place To Bury Strangers, A Sunny Day In Glasgow). Case in point: How many albums on Pitchfork's Top 50 Shoegaze Albums list were released in the same five-year window in the early '90s? How many artists appeared twice on that list? 
I've been obsessed with Zoon's BLEACHED WAVVES all summer, and that obsession has led me down strange avenues of thinking (see: above). Are the standards for "good," canonized shoegaze really that high, or is it that most artists whose music would be lent the tag find themselves fusing it into other genres (dream pop, slowcore) and thus removing themselves from these larger conversations? I love shoegaze, and yet even when I look at that list of 50 albums Pitchfork ranked, I can't quite pinpoint albums from the 2010s that I wish were included. And that conclusion oftentimes only reaffirms the thought I'm left with when BLEACHED WAVVES ends, which is: this is the My Bloody Valentine album people have been waiting for.
I'm hard-pressed to think of a better conventional shoegaze album that's been released in the last several years (probably since 2013's m b v) than Zoon's BLEACHED WAVVES, an album that understands My Bloody Valentine's woozy, uneasy hypnosis as well as any released in LOVELESS's prolific wake. Self-described moccasin-gaze, Daniel Monkman fuses indigenous Canadian musical cues into BLEACHED WAVVES' sound and it enhances the already steady, solid foundation of wavering guitar noise that more obviously dominates the album sonically. You can hear those cues throughout "Was & Always Will Be," as the sitar-bending psychedelia begins to transform some of the song's noisy entrancement, or in the stretching, aching rebirth of "Infinite Horizons." But oftentimes that fusion is far more subtle. Monkman's understanding of how to pitch and bend the guitars to a reckless, freeing abandon works incredibly well, and it gives an astonishing uncanniness to the album—while yes, this effectively mimics so much of what makes that small window of shoegaze's prime considered elite, it has a distinct energy unlike anything from the early '90s. Most bands would rightly settle for any comparison to MBV, even if the comparison is likely handed out too often. But BLEACHED WAVVES is a throughline beyond Shields' work that's pretty remarkable, the kind of album that deserves instant recognition and praise within the genre. You can hear it over on Bandcamp. [CJ Simonson]