TV Editor Aya Lehman and Senior TV Writer Anna Mansager offer takes on Peacock's revival of AP BIO and Amazon's superhero dramedy THE BOYS, respectively.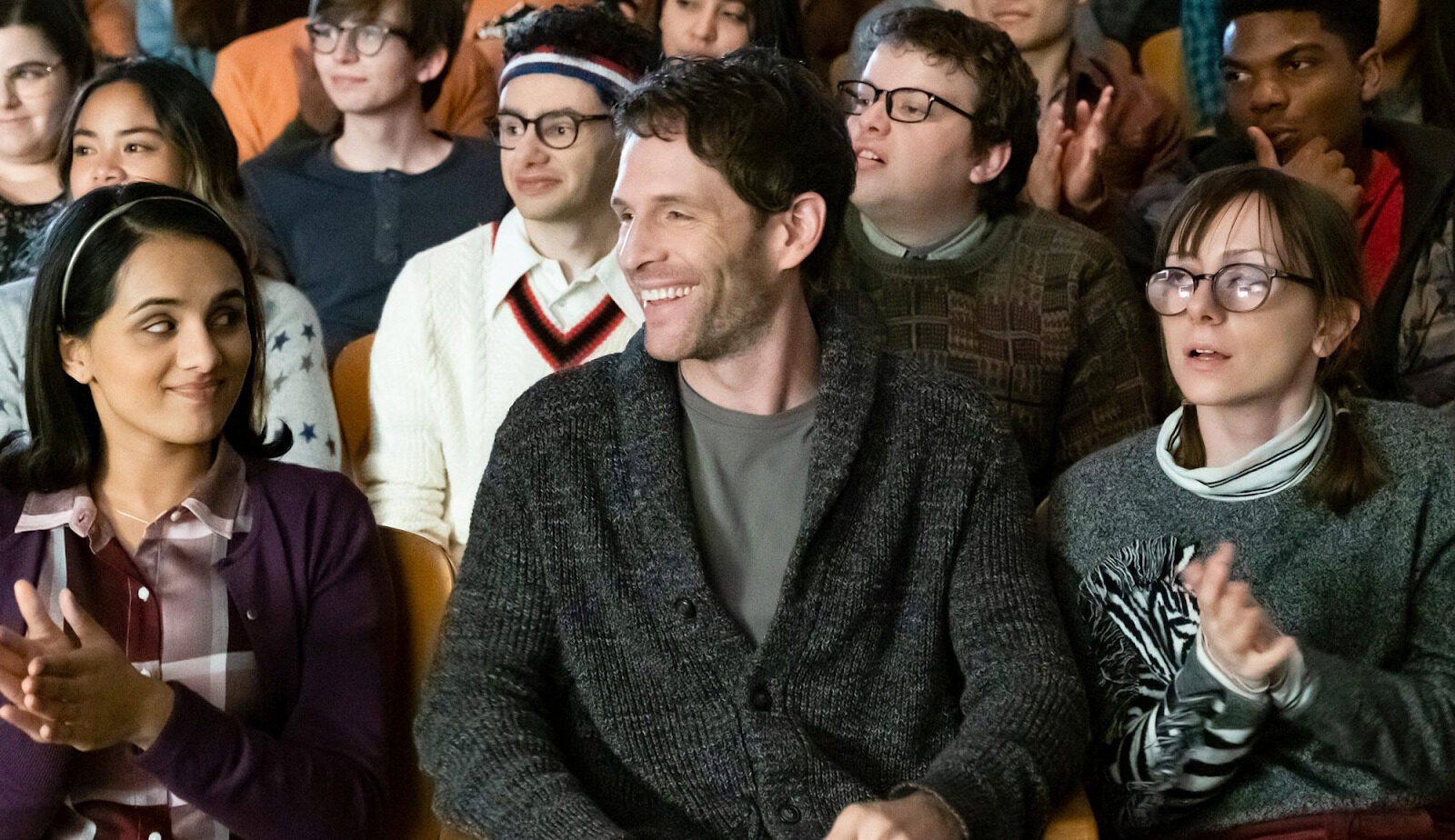 AP BIO S3 (Peacock)
I recently described AP BIO as "a soft IT'S ALWAYS SUNNY IN PHILADELPHIA." S2 drove this point as far home as network television would allow, in the best way possible. Glenn Howerton's aggro, definitely not Dennis Reynolds, reluctant A.P. Bio teacher Jack Griffin consistently pushes boundaries—so much so that when the show was cancelled and swiftly uncancelled/picked up by NBC's Peacock, there could be an expectation that the show would venture into something a tad darker. In a cute little twist, AP BIO went the exact opposite direction, finding a soft, almost wholesome energy for S3.
We reunite with Jack after declaring his love for Lynette and deciding to stay in Toledo, although the latter plot point doesn't really seem to stick. Three seasons in you'd think maybe your protagonist has made some kind of peace with the conceit of the show in order to make way for a new conflict. But no! Jack Griffin is still thirsty to leave Toledo and leans on his students and fellow teachers to give him a reason to stay. The schtick still kind of works, as I still found myself getting choked up when Howerton did that thing he does really well (looking around fondly as if to say, "not too bad, huh?"). It's clear that with the shift to Peacock came a smaller episode order and budget, as most of the action in the eight episodes occurs within the confines of the school. 
Budget and location constraints do not stand in the way of creator Mike O'Brien's glorious hijinks. The most excellent episodes of the season are as sweet and absurd as the highlights of previous seasons, from an episode made up almost entirely of "Previously on AP BIO" voice-overs to a thoroughly delightful wrestling-themed episode (guest starring Ron Funches!!!). The intersection of wholesome and bizarre has never been so happily inhabited by AP BIO. S3 offers quite a few opportunities for the students to be more than Jack's captive audience, particularly the multitalented Eddie Leavey, who effortlessly showcases his acting, singing, dancing, and wrestling skills throughout the season. It all comes to a head with the best, most unshakably AP BIO episode of them all: "Katie Holmes Day." S3 struggles a bit to come to terms with its new format, but the 30-minute marathon of pure joy in "Katie Holmes Day" promises an even stronger S4. [Aya Lehman]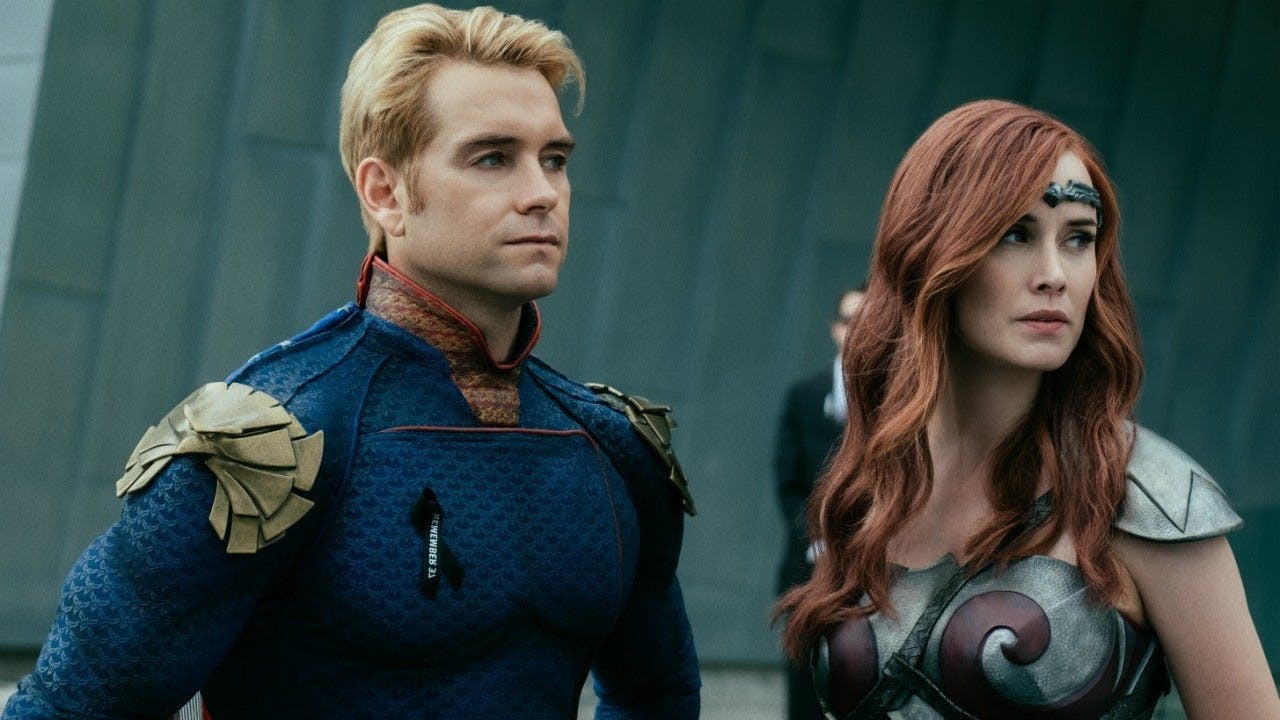 THE BOYS S2 (Amazon)
The second season of a well-performing television show has an advantage over its premiere season, as, because all characters and relationships have been already established, a Season Two opener can simply drop the viewer right into the middle of chaos and know that they will stay. This is especially true for the first episode of THE BOYS S2, a cartoonishly violent dramedy spin off from the comic book series of the same name. The first season enjoyed a successful run, gaining acclaim from both fans of the original comic and new viewers alike, which made the second season all the more exciting to look forward to.
After ending the first season on a particularly major cliffhanger, the second season opens with what all of (or most of) the characters are doing now, set to a jaunty Billy Joel tune, a typical modus operandi from showrunner Eric Kripke. The Boys (Hughie, M.M., Frenchie, and Kimiko) are holed up after being hunted by the CIA throughout the previous season; nobody knows where leader Billy Butcher is, but they are all wanted for various crimes they had no part in, including the murder of Madelyn Stillwell, former VP of Vought Industries. If they seemed out of luck previously, circumstances have only worsened. This is sort of the magic of the show: thinking the characters can't dig themselves into deeper holes, and discovering they brought shovels.
For this season, Amazon Prime has only released three episodes, following a more Hulu-esque model of releasing one new episode each week on Fridays. The three episodes released thus far have been ultimately satisfying, answering important questions from the last season but managing to leave the viewers with more questions once an answer is revealed. The first season did a great job of creating their own storyline instead of following the comic line-by-line, while still managing to capture the ultimate spirit of the original source material, and the second season is, so far, no exception. [Anna Mansager]