This week on television: Ian Campbell breaks down LOVECRAFT COUNTRY'S lack of nuance, Dan Blomquist is left unsatiated by HOOPS, and Becca Lengel celebrates THE UMBRELLA ACADEMY letting Ellen Page be gay.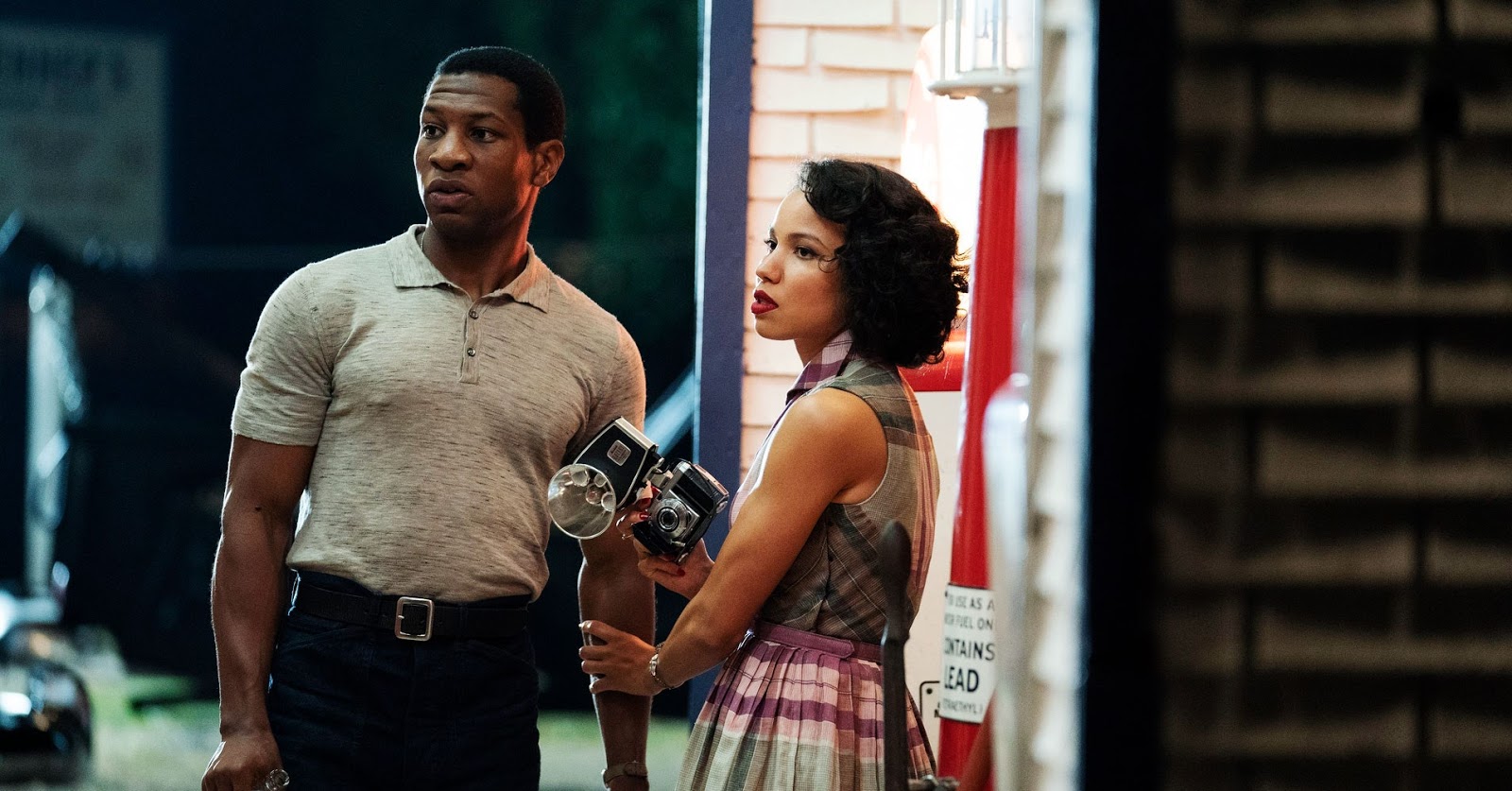 LOVECRAFT COUNTRY (HBO)
Culture most strongly exists at the intersections. It's a fluid thing, what people believe, what they value. Culture can be the representation of that, a celebration of shared beliefs and values, ideas put into practice consciously and subconsciously. In societies constructed to marginalize specific groups it can also be the gatekeeper, an immune system for alternative ways of thinking and being that still finds a way to profit off those same innovations. This marginalization happens everywhere, but particularly in the realm of popular fiction, where people of color are not only historically Othered and villainized, but also commonly unrecognized for their contributions to the form. LOVECRAFT COUNTRY, HBO's newest "must watch" show is in part about taking back that territory. It's an adventure story about Atticus "Tic" Freeman (Jonathan Majors) and his childhood friend Letitia "Leti" Lewis (Jurnee Smollett) searching for Tic's long-lost, abusive father and becoming aware of the supernatural underbelly pulling the strings in the United States. Along the way, with the help of characters played by such acting luminaries as Courtney B. Vance and Aujanue L. Ellis, they experience a cursory lesson in American racism and the common interests that it and the occult might share. As a show it's an intoxicating and frequently messy cocktail of action, suspense and melodrama, in one scene tearing through enough plot to fill a fantasy novel and in another crawling through exposition to explain one instance of structural racism after another. It's frequently uneven for this very reason, saddled with the decision to be "educational" or at least aware of its setting while also setting up enough plot to support multiple standalone episodes and a broader season arc.
The premise itself is clearly attractive for creator Misha Green. It's now common knowledge that H.P. Lovecraft, considered one of the fathers of the weird fiction genre, was a virulent racist, working through his fear and hatred of the Black and brown people that made up the population of America and his New England home in his short stories and novels. LOVECRAFT COUNTRY the novel, written by Matt Ruff, seized on that, taking his name and centering the very people Lovecraft was intent on excluding in a horror-infused road trip narrative through Jim Crow America. Green takes that treatment and adds a sense of style and taste for melodrama that she found great success with in her previous series UNDERGROUND, knowing just when to add in an anachronistic needle drop or evocative James Baldwin monologue. LOVECRAFT COUNTRY builds all this to turn its strongest trick: that real-life racism, backed by a system and government indifferent to a large portion of its population, will always be just as scary if not scarier than a many-eyed monster, cultist, or racist ghost. That really is a great idea, but Green and her team rarely if ever let it hang on its own, continually feeling the need to underline the historical nature of this mistreatment with careful dialogue and terminology. This renders charming characters inert and takes away time that could be spent feeling the anger, fear, and joy that Smollett and Majors bring to their characters rather than wasting it explaining why they might feel that way in the first place. Smollett in particular continues to show her range, pivoting from heartbreaking frailty to cartoonish anger often in the same episode and selling it every time. But that performance gets lost in the history lesson of it all.
This might be partially due to the historic moment this show debuted. Even the most politically timid American has spent the last few months immersed in a discourse (of various depths) on race and state violence in this country from the past to our dismal present. If you'd tried to forget America's history of slavery and segregation you can probably find something every day that will remind you of it. For this reason alone LOVECRAFT COUNTRY doesn't need to spend so much time telling its audience the contexts for its supernatural story, because showing it and trusting the analogy at the core of this story—that white supremacy and the racism it foments is a real-life kind of witchcraft—should be more than enough. It's the cultural bleed that's the thing. Acknowledging the true power of Black art, recapturing a fictional space typically afforded to white men on hero's journeys. The magic of LOVECRAFT COUNTRY is smashing apart a racist sheriff turned monster at sundown with a baseball bat, not explaining unjust housing policy. It's wonderful that the show can do both, but the problem is that it only needed to do one and trust its audience to do the rest. [Ian Campbell]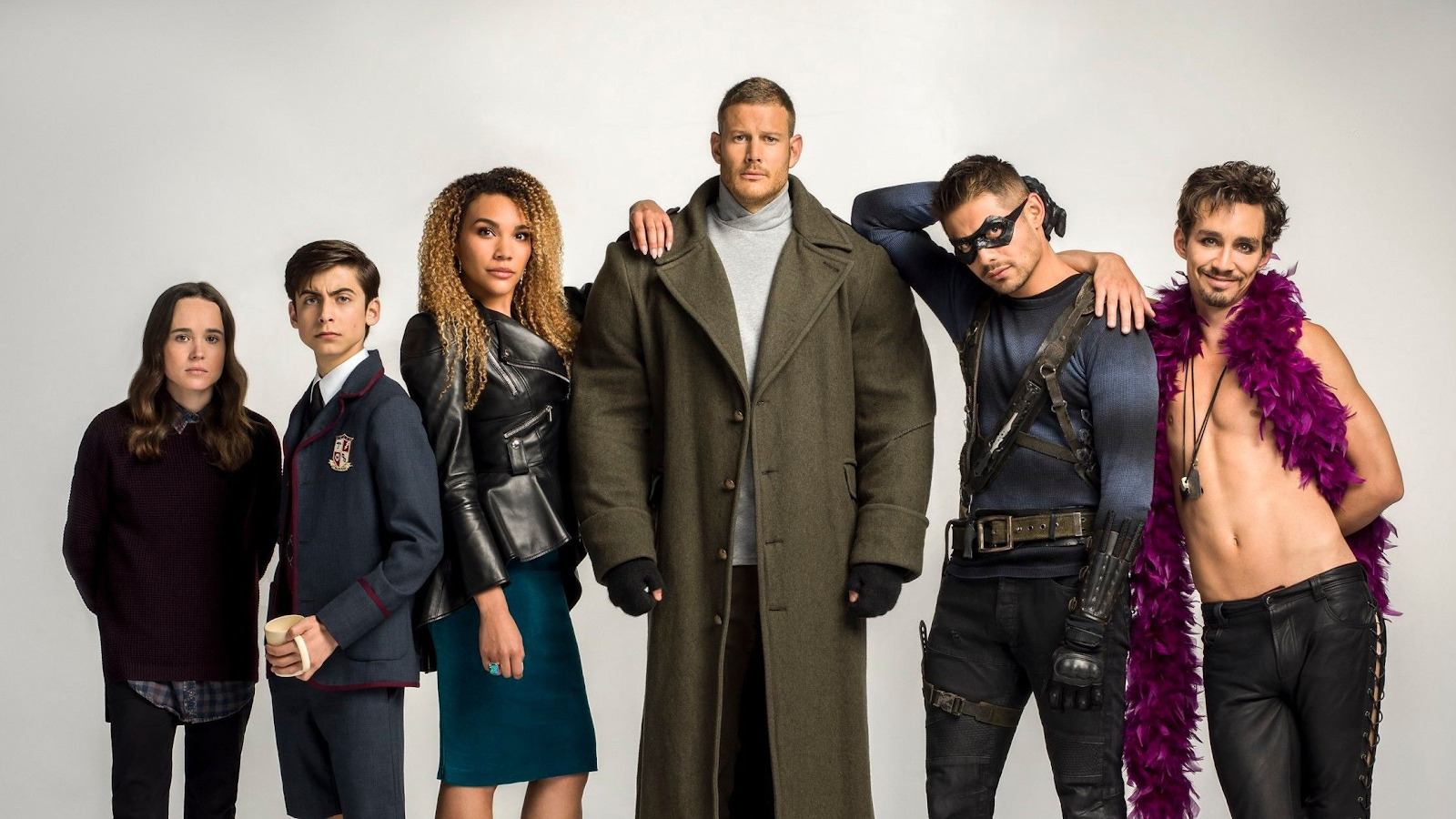 THE UMBRELLA ACADEMY S2 (Netflix)
The second season of THE UMBRELLA ACADEMY picks up roughly where S1 left off: the Hargreeves siblings avoided an apocalypse in 2019 only to find themselves stuck in 1963 tasked with stopping a different apocalypse that's somehow tied to the Kennedy assassination. It's… confusing, and at times plain messy, although I find it best not to focus too hard on the semantics of the supernatural; otherwise, you may find yourself harping on the fact that Five (Aidan Gallagher) is the only character through two seasons who has yet to change clothes. 
The show's greatest strength remains its cast. Where S1 established the characters' powers and family dynamic, S2 becomes free to explore the inner workings of each Hargreeves sibling. Notably, Alison (Emmy Raver-Lampman), the lone Black person in the Hargreeves family, takes up a prominent role as a civil rights activist during the time of segregation. Perhaps the least fleshed-out character of season one, Diego (David Castañeda) explores his hero complex and daddy issues in his misguided mission to save JFK. Unfortunately, part of his journey to self-discovery relies on a forced romance between Diego and newcomer Lila Pitts (Ritu Arya)—their relationship is warranted but unnecessary when they (spoiler?) finally let Vanya (Ellen Page) be gay! As with the first season, each Hargreeves sibling is at their best when interacting with one another. No one is a match, however, for Ms. Kate Walsh when she steps on the screen. The dynamic actress continues to bring BDE to the set with her portrayal of The Handler, even if her motives beyond the obvious power play remain unclear. S2 is more well-rounded than the first: the sets are even bigger, and the needle drops remain poignant. But THE UMBRELLA ACADEMY is ultimately a show that will keep you engaged for its potential to be great, even when, at times, the writing is not. Maybe it's my quarantine brain talking, but S2 was an enjoyable weekend binge-session, worthy of a third go-around. [Becca Lengel]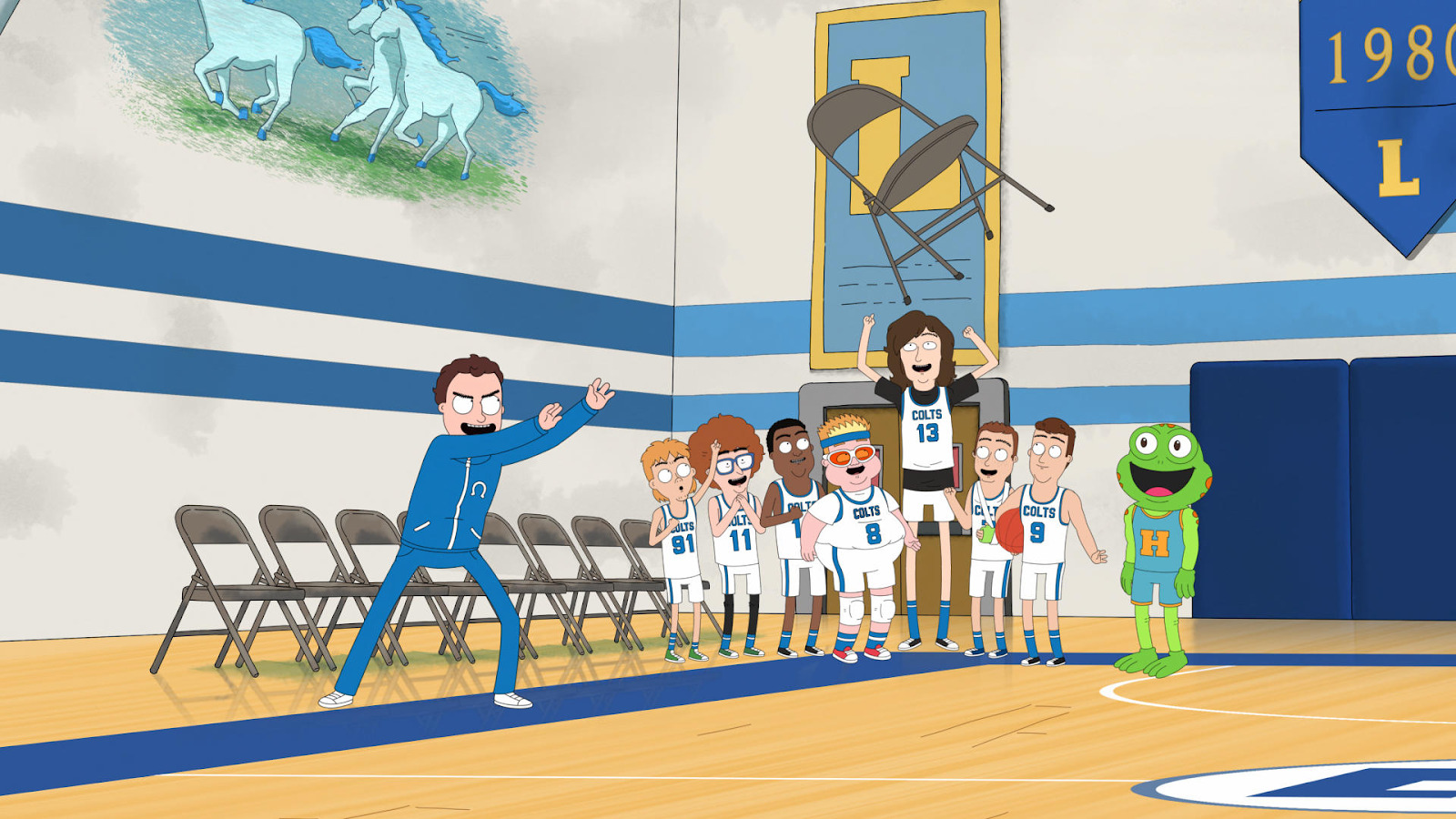 HOOPS (Netflix)
I will watch just about anything animated. My baby brain likes the bright colors and easily digestible stories. So I'm not surprised that I chugged through all 10 episodes of HOOPS despite realizing about 10 minutes in that it wasn't going to be a very good time. I probably laughed about five times during the five-hour runtime, about once every other episode. Not the hit rate you wanna have when your show is flagrantly pointless and intentionally immature. We meet the white male jerk-ass lead at Lenwood High School, where his team of short losers can't catch a break. Ben Hopkins (Jake Johnson) needs to win to save his job, a concern that is quickly forgotten. He tries to recruit quiet tall boy Matty (A. D. Miles) by buying him a prostitute. This sets the tone for the rest of the series—is this really the most we can expect from the author of a song called "Pussy King"? Brief bright spots, like the flashback episode (always glad to be reminded of the Miracle on the Hudson), don't come often enough. Point blank, it's just not a very funny show. I'm going to end it there before I'm tempted to make a terrible basketball pun. [Dan Blomquist]