This week on the MGRM TV Round Up, one show you definitely have heard of and one you definitely have not.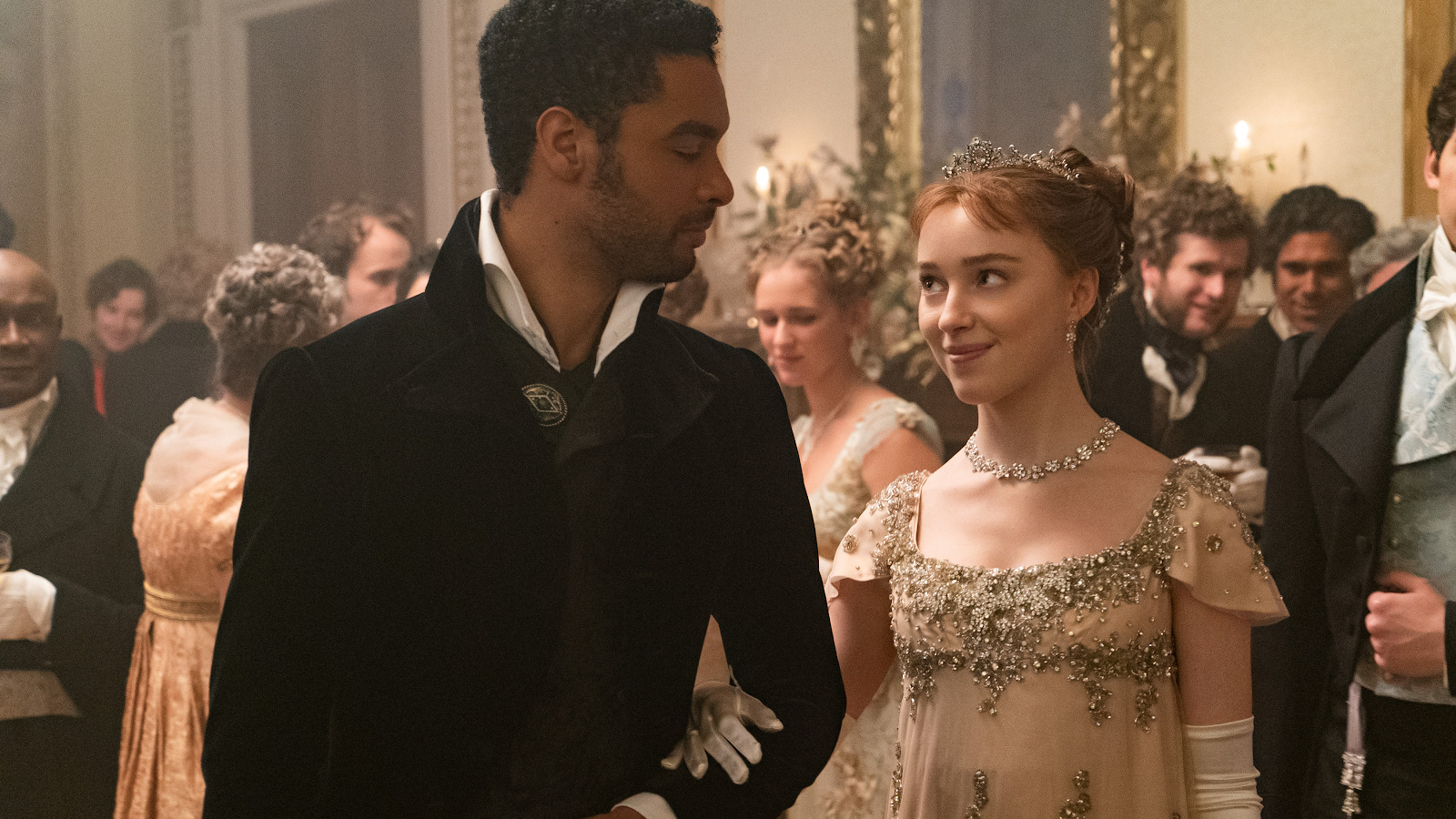 BRIDGERTON (Netflix)
BRIDGERTON rose from the ashes like a phoenix and flew into every mother's Roku stick and America's heart. Shondaland's newest, and most unexpected, gift arrived Christmas Day and has been met with copious praise ever since. The show chronicles Regency-era London as members of elite families prepare their daughters for slaughter (i.e. marry them off to the highest bidder). Of course tempers flare, corsets suffocate, and love is in the air as London is a big city with bigger secrets and the biggest egos. Daphne Bridgerton, the show's protagonist, has succumbed to the whim of her overprotective older brother, Anthony, as he drives away every single eligible suitor. Yet Anthony didn't count on his old friend, the brooding, handsome Duke of Hastings. Daphne and The Duke (Simon), despite their utter disdain for one another, pose as a couple to get what they need and shockingly fall in love along the way. 
While the show's set decoration is a pastoral daydream and the performances are compelling, some praise feels a little too easily earned. Bridgerton is teeming with justification villains—characters whose actions are so radically evil that the show has to continually justify their motivation. Simon's father is horrifically abusive and completely devoid of human sentiment because he needs a male heir… which in this time period is detrimental… and men have maybe always been heartless? Eventually the thread runs out and they feel evil for the sake of being evil and thus lose believability. Even canonically good characters like Anthony are overprotective and brash with the only explanation seeped in nuance and history one couldn't possibly infer unless having read the book. The most glaring problem, however, is not even the surface-level motivations, but rather the unoriginality as a whole.
BRIDGERTON is fun; it is breathtakingly gorgeous and yet absolutely nothing new. In the last few years, three separate romantic comedies (HOLIDATE, PLUS ONE, and TO ALL THE BOYS I'VE LOVED BEFORE) have functioned upon an almost identical premise. Simon and Daphne might be adorned in codpieces and empire waists, but they follow tropes that originate from PRIDE AND PREJUDICE, SHERLOCK HOLMES (2009), and MARIE ANTOINETTE (2006) and are therefore intrinsically stale. Try as they might to capitalize on Regency women not knowing about sex as revelatory and oppressive, in actuality it's repetitive and not that interesting. Bitterness for certain choices aside, BRIDGERTON does deserve credit where credit is due. Of course credit meaning people of color featured with no slave narratives or going HAMILTON mode: POC haphazardly forced into coded white roles and playing people who owned slaves. BRIDGERTON is a small step but surely not an overlooked one for the genre and depiction of the past. If someone is in desperate need to fill the PPH (Period Piece Hole) then have at it with BRIDGERTON, but please don't lose sight of what's important: Joe Wright inventing the fireworks/dance scenes in ANNA KARENINA (2012). [Jesse Herb]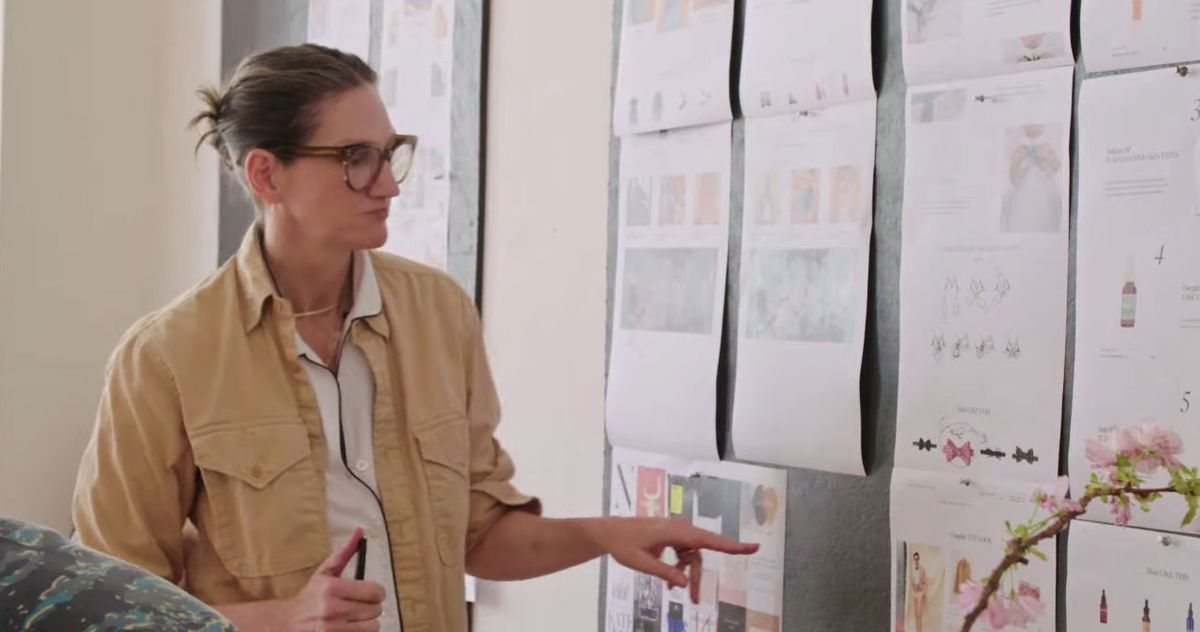 STYLISH WITH JENNA LYONS (HBO Max)
Have you heard of STYLISH WITH JENNA LYONS? Unless you are me, or 15 other people in this world who feel a weird connection with the aughts style icon, you probably have not! STYLISH has been streaming on HBO Max since September 2020, which was simultaneously 15 years ago and last week, so it makes sense that you may have missed it. The best part about STYLISH is…. everything! What a perfect show. In true Virgo fashion, Miss Jenna Lyons, aka The Woman Who Dressed America, has no idea what this show is, what she wants out of it, what her future looks like, or ultimately what she's doing. BUT, she has endless challenges with hyper-specific rules that are only explained after her associates have failed. Maybe it's my depressed, raised-by-a-Virgo brain that finds this so appealing—it's perfectly controlled chaos. 
Here's what I've gathered from the plot: Jenna Lyons, former J. Crew president/creative director and style icon, is starting her next venture. What is the next venture? Unclear. A pop-up shop? A GOOP-esque website? A personal stylist service? Lyons appears to be using this TV show to figure it out, which is actually an iconic power move. She's definitely hiring one associate to come on board for whatever this pivot is. Her means of finding that assistant are comically confusing; in the first several episodes she welcomes three small batches of potential associates, each group participating in their own mini-challenge, the two stand-outs going on to the main challenge, with Lyons then choosing who proceeds. I literally watched the whole show and had to Google what the format is. By about episode five, her final batch of potential associates are chosen and they continue with their little tasks until Lyons decides which is the best fit for her team. 
It's so insane that this is also a competition show on top of following Lyons as she figures out what her next move is, but I'm sick and I love to watch her criticize "fashion architects" or whatever, sue me!! My little Libra brain loves this show: confusing rules, grown adults fighting over a job that literally cannot be described beyond "joining our team," and, of course, the fashion. STYLISH may not know what it wants, but it certainly knows what it wants to look like – Lyons is ever-chic in every single oversized, high low fit she pulls, and all of the home renovations and stylist appointments are gorgeous. The amount of tulle worn by Lyons alone makes every second of the show worth your time, as well as the number of wannabe future employees who refused to bring a resume to their TELEVISED interview with JENNA LYONS. I continue to pray for you. [Aya Lehman]