We're here to tell you what's hot and what's not on this week's TV roundup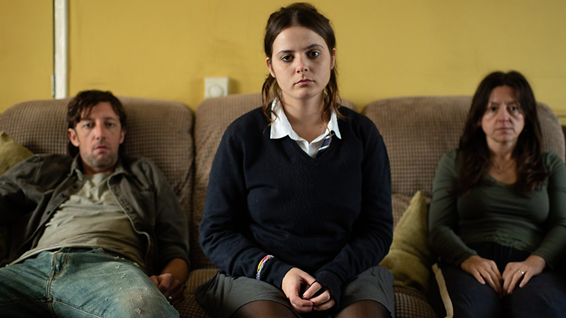 IN MY SKIN (Hulu)
Sometimes a show hits a nerve, or strikes you in a hidden part of yourself that you hadn't even realized was there before. This was the case with IN MY SKIN, a Welsh BBC show that's just made its debut on Hulu. The show follows Bethan, a teenage student in Wales who creates elaborate lies to her friends about having normalcy in her life while actually dealing with her severely bipolar mother, something she hides from everyone. The exploration of bipolar disorder and having to cope with a mentally ill parent is presented in a stark, sometimes hard-to-watch, but authentic manner. It's not meant to be a no-substance tear-jerker offering a harsh look at mental illness for a pat on the back—Bethan's struggle with trying to be "normal" while dealing with everything else a teen deals with on top of the bipolar mother is presented matter-of-factly, almost nonchalantly. This life is normal for them, and we are simple observers. IN MY SKIN has a very distinct voice that clearly has something to say. It might be a little triggering for those of us who grew up with parents with mental issues, but at the same time, it's a real and raw look at something that isn't often presented so starkly in television, let alone from a teenage perspective. I haven't seen something with such a unique voice in a long time—there's currently only six episodes on Hulu, so if you're looking for something new—this is it. [Anna Mansager]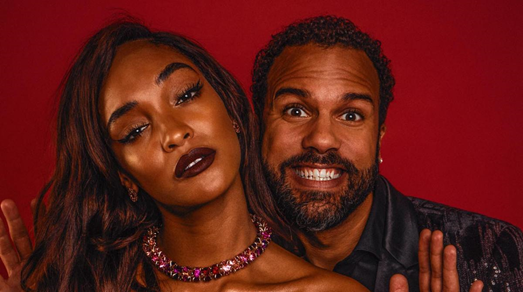 MAXXX (Hulu)
Being famous sure would be wacky! Everything from ENTOURAGE to STAR to half of reality television is obsessed with the fame their industry creates. Hulu's latest British import, MAXXX, has to really do something to stand out. When dealing with subject matter this stale, it's important to have an original approach and top-tier fundamentals. In some ways, I'm glad MAXXX didn't live up to my expectations, because I'm in the middle of a VANDERPUMP RULES rewatch and don't want to be distracted for even six half-hour episodes.
We start with the eponymous boy band member (series creator O-T Fagbenle) getting booed off stage at a shitty gig. A credits montage explains that he used to be famous. He scrapes and scrabbles for the next 22 minutes to try and mount a career comeback, enlisting the help of coke maniac record exec Don Wild (Christopher Meloni) and type-A wet blanket manager Tazmin (Pippa Bennett Warner). The climactic funeral scene invokes the parts of THE OFFICE that make you close the laptop.The awkwardness doesn't build to anything, leaving a cringey pile of setups that makes me crave the sweet release of either death or Lisa Vanderpump's escapades. [Dan Blomquist]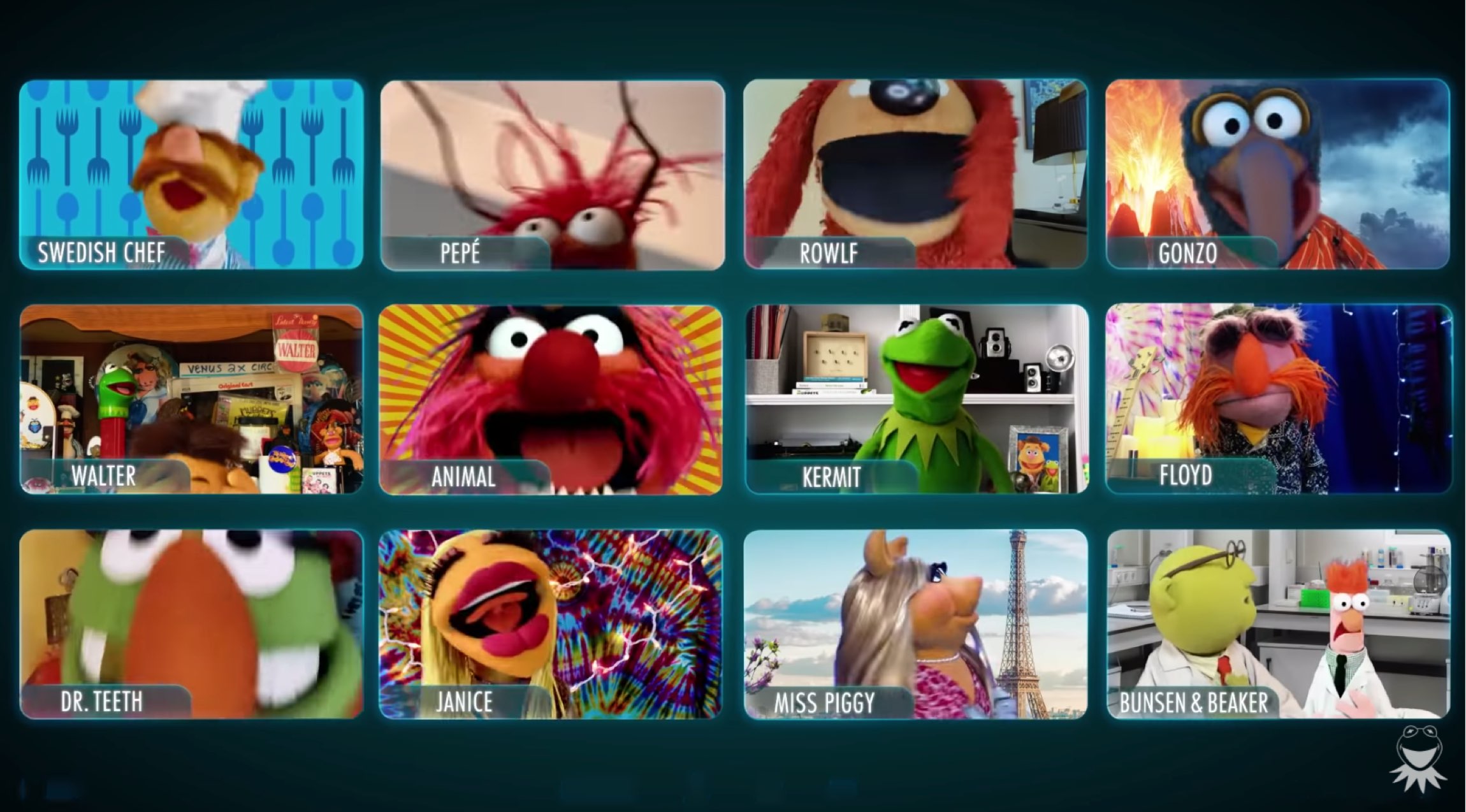 MUPPETS NOW (Disney+)
If you can name me something funnier than a puppet, I will simply tell you that you're wrong. There is nothing funnier than a puppet, and dare I say that there is no cultural property quite as funny as The Muppets, no matter the highs or lows. Just *look* at them—when Kermit does that scrunched lip thing? That is the height of comedy! Re-appearing for the third reboot of the decade, this time on Disney+, Jim Henson's brainchildren suffer their latest budget cut at the hands of The Mouse in MUPPETS NOW, a misfire of magnificent proportions. Seeing all the Muppets pivot to digital content, much like mega-celebs in eternal debt to Disney's mortgage-paying checks shifting to ad-revenue checks, feels designed as a Brie Larson dig but Disney dare not eat their own, and considering their monopoly on Hollywood's idols, that basically means no one gets eaten. There's a promising randomizer chaos to the proceedings, as if producer Scooter is dropping a net into a media Dropbox and fishing out whatever gets caught, but the 22-minute episode feels like an hour-long variety show put on by the local PTA chapter. The jokes range from obvious and out-of-touch to straight-out confusing. Kermit's big gag is that he's addicted to photobombing? Sure, okay, I guess someone on the writing staff had just discovered what photobombing was?
Look, I just need to take a minute: what the fuck did they do to Kermit, man? Kermits sounds like a bad Burl Ives impression, he sounds like he's confiding in me that "Mexican fellas usually make me uneasy, but you're alright!" The change in voice actor from "Jim Henson impersonation" to "impersonation of a doctor who leaves his hand on your thigh for too long during the outpatient examination" is criminal.
OK, I'm done.
The bulk of MUPPETS NOW's issues stem from Kermit the Frog's Zoom background. He's sitting in front of a grey wall with a large, sterling white shelf of dull mementos and household objects. Why does Disney keep doing this to the Muppets? The team they've got puppeteering the IP's husk is hell-bent on putting these characters in the most ordinary, banal situations possible. Just put the frog in a swamp! Old rickety shelves housing career memorabilia and bad Wi-Fi because he's experimenting with "Fly-G" or his satellite dish is a lily pad, I don't know, something at all that presumes Kermit is a frog and not a communications analyst. The tragically necessary surge in video-chat TV production needn't be this dire—this might seem like a joke, but legitimately look at Zack Fox's IG Live session with Kermit the Frog. It's the funniest bit of media from 2018 and no one took note. MUPPETS NOW instead dedicates itself to the very tried and infrequently true model of rounding up random celebrities to interact with these three-feet-tall weirdos. Sure, Gonzo racing up to RuPaul and asking "How many pennies do you think would fit into this room?" followed by "You know how they say spiders crawl in your mouth when we're sleeping? Are you also disappointed that you're not awake for that?" is incredibly funny, but Ru is a peculiar choice for the first episode out the gate as a human with less capability for facial movement than a felt puppet. Man, remember when it was forbidden to roast RuPaul, before anyone knew he was a fracking magnate? The 2010s were something else, but at least it gave us an excellent Muppets movie; a movie so joyous that I keep giving these critters the benefit of a doubt, but MUPPETS NOW may be where I hop off the bus and miss my connection. [Kevin Cookman]