Another week, another music roundup. Indifferent, boring, bloated releases from Needtobreathe and Big Sean, not to mention a blatantly terrible release from Disclosure, can't hold back some decent albums from Aminé, and A.G. Cook!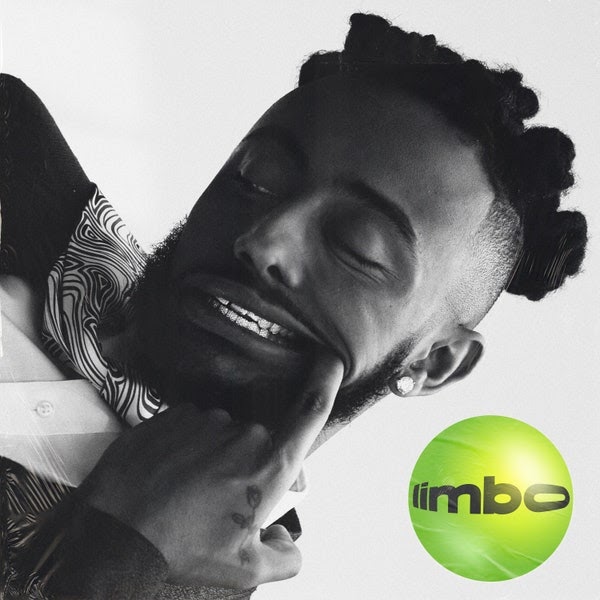 Aminé – LIMBO
Genre: Pop Rap
Favorite Tracks: "Compensating," "Shimmy," "Pressure in My Palms"
Portland rapper Aminé's sophomore LP, LIMBO, represents a refinement of the traits that make him a unique and refreshing voice in modern hip hop. The irreverent spirit that drove the colorful, bouncy GOOD FOR YOU is thankfully still here, but just as essential to his persona are the hints of existential fear and anxious glances at the future that led him to proclaim, "Birthdays these days be the worst days / Because I know I'm getting older and not happier" on the intro of his ONEPOINTFIVE project. LIMBO is the best of both worlds, sporting a playful and earnest approach that is decidedly rare in rap music, tempered with a sincerity and openness which keep the record from repeating the saccharine mistakes of a project like THE BIG DAY.  
Sincerity is at the heart of Aminé's appeal as an artist, which allows him to indulge in goofiness and sweet melodies alongside weightier topics while retaining a believable artistic vision. His relationship with his parents is strong, enough to pull off a typically cliched "Dear Mama"-esque track without relying too heavily on tropes. His meditations on the future have gained narrative heft, as he devotes a song to the ethics of bringing a black child into a volatile America, given additional emotional impact by a heartfelt counterpoint verse from Injury Reserve's recently deceased Stepa J Groggs. On "Becky" he admits to feeling helpless in the face of a cycle of racism, police brutality, and empty promises of change, another in a string of somber, loaded tracks that comprise the back half of the album.
Though darkness may surround Aminé in 2020, it far from overwhelms LIMBO. His singing and ear for melody have taken another step, most evident on highlights like "Can't Decide" and "Compensating," the latter showcasing a boisterous Young Thug feature and a truly delightful video to accompany it. "Compensating" is particularly refreshing as it avoids one of my least favorite rap crutches, blaming the woman for romantic troubles. Artists like Drake and The Weeknd (wonder if it's the Toronto cold?) have made careers off this sort of petty "look what you made me do" moodiness, but Aminé and Thugger make a joyous track out of admitting their past mistakes and wishing exes nothing but the best. 
LIMBO is inarguably the best work of Aminé's young career, though it has its flaws—"Roots" continues a puzzling trend of failing to maximize the prodigious talents of J.I.D, "Easy" with Summer Walker lacks any discernible chemistry, and the freight train momentum established by short punch-ins from Slowthai and Vince Staples on "Pressure in My Palms" is mostly squandered by the end of the track. These are small quibbles about an otherwise excellent album that does justice to the artistic and personal growth of Amine. [Corey Guen]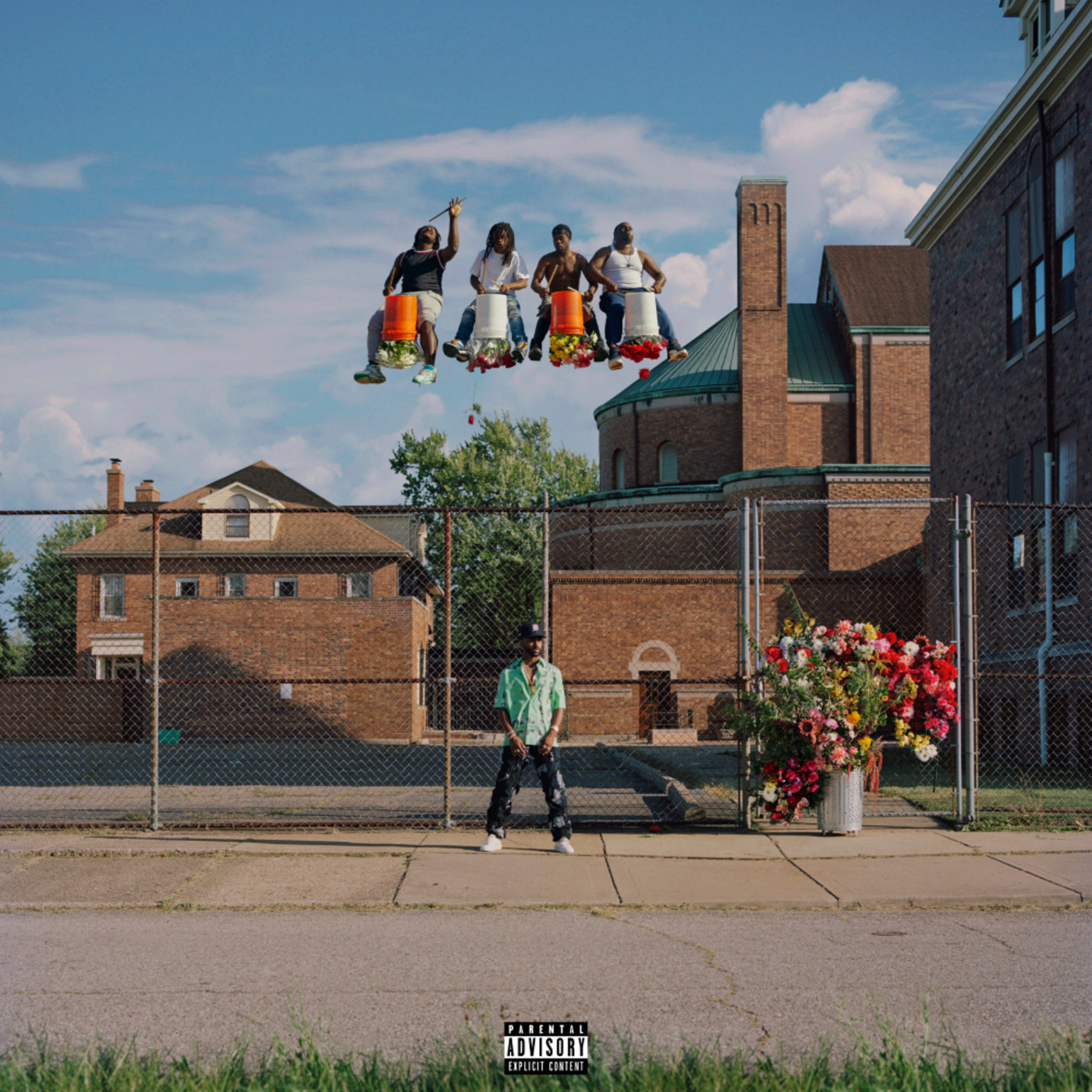 Big Sean – DETROIT 2
Genre: Rap
Favorite Tracks: "Deep Reverence," "Guard Your Heart," "Friday Night Cypher"
Back in 2012, Big Sean released his highly anticipated DETROIT mixtape, which was downloaded over 500,000 times within the first three hours of its release, even temporarily crashing the DatPiff website. On DETROIT 2, his first solo album since 2017's I DECIDED, and the proper follow-up to that 2012 mixtape, the now-32-year-old MC takes a look back on his life, navigating the pitfalls of fame and fortune in an effort for some genuine moments of introspection and vulnerability. The album attempts to reintroduce Big Sean as some kind of spiritually enlightened guru, but with the inclusion of some head-scratching lines about being an anti-vaxxer and his apparent skepticisms of Western medicine, more often that not he comes across more like a woke Instagram influencer that's trying to sell you pills of some sort.
Clunky lines aside, Big Sean actually winds up giving some of the most captivating bars of his entire career here. On "Lucky Me" he details a heart condition he was diagnosed with at the age of 19, but he ends up derailing the entire song halfway through with an uninspired beat switch that morphs the song into a chest-beating banger filled with the same punchlines that plagued his earliest work. The album, which he executive-produced alongside names like Kanye West and Hit-Boys, employs a lengthy list of collaborators over its 71-minute runtime, including a verse from the late Nipsey Hussle on highlight "Deep Reverence." Big Sean assembles an Avengers-style team for the Detroit posse-cut "Friday Night Cypher," and it's exciting to see up-and-comers like Sada Baby and Drego hold their own against seasoned vets like Boldy James and Eminem.
Other tracks, like "The Baddest" and the Travis Scott-assisted "Lithuania," are nothing more than filler, and DETROIT 2 is littered with too many moments that feel either unessential or just flat-out boring. It's not a bad album per se, and I actually enjoy a lot of songs, it just isn't all that memorable in a year that's brought us so many other instant-classics from the city of Detroit like THE PRICE OF TEA IN CHINA and SKUBA SADA 2. There's still a lot to be enjoyed on DETROIT 2—the album's main saving grace is Big Sean's ear for beats, which remains as sharp as ever. "Everything That's Missing" and "Guard Your Heart" are both warm and sultry, giving Big Sean a little extra space for him to play around. Dave Chappelle, Erykah Badu, and Stevie Wonder even make appearances on the album's three interludes, each one sharing a story that relates to Detroit, and although they're all extremely entertaining, they serve no real purpose on an album that's ultimately a little too overwrought and bloated for its own good. [Michael Brooks]
A.G. Cook – 7G
Genre: Bubblegum Bass, Electropop, Ambient Pop
Favorite Tracks: "Illuminated Biker Gang," "Car Keys," "Life Speed," "Crimson and Clover [Tommy James and the Shondells Cover]"
Admittedly the septuple-LP branding and nearly three-hour runtime will likely scare more than a few people away from A.G. Cook's 7G, but it's safe to assume many of those people probably weren't heavily engaging with the PC Music world anyway. Yes, it is too long, perhaps one of the few criticisms that could be leveled at it that Cook's cultish fanbase might agree on. But 7G is, in many ways, the perfect introduction to this sound. While both Charli XCX's HOW I'M FEELING NOW and 100 gecs' improbable rise to mainstream recognition have helped to colloquialize the bubblegum bass electropop energy of the PC Music subculture, Cook's 7G leaves no stones unturned, revealing what the sound and movement are in encyclopedic fashion. While there will be reviews of the album that inevitably delve far more into the minutiae of Cook's varied approaches here (Reworks! Covers! Club bangers! A song that sounds like the programmer of ASTEROIDS tried to write THE PHANTOM OF THE OPERA named "Triptych Demon"!), 7G's most intriguing quality is that it acts as a holistic compendium of the label's sound without ever delving too far into the surreal. As Cook's label continues to bully its way further and further into the mainstream, it's safe to wonder aloud what texts should serve as introductions to this world of glitchy, bombastic, over-stimulated pop music, and I can't think of a better record than 7G to show people. It serves as an answer to the question of "What is PC Music?" but in a way that, runtime aside, isn't too terribly obtuse. Each of the seven albums stands on its own perfectly fine, and the covers do tremendous legwork to showcase Cook's talents to those who might be engaging with him or the genre for the first time. While seven-disc, three-hour musical extravaganzas are traditionally built for true fanatics, 7G is commendable as a form of musical education for newbies. [CJ Simonson]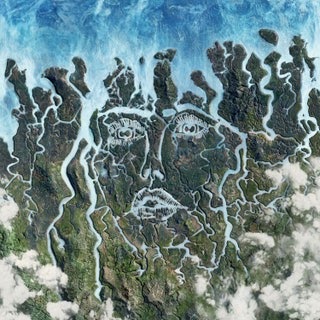 Disclosure – ENERGY
Genre: House
Favorite Tracks: Can't find one, sorry!
Summer 2013. Four Loko is back on the shelves. You are Snapchatting Flappy Bird high scores on your brand new iPhone 5s. The Xbox One and Playstation 4 are coming out. BREAKING BAD's finale is going to be epic. You hear "Latch," "White Noise," and "When a Fire Starts to Burn" at every house party. Disclosure will never sound this good again.
SETTLE was indisputably a smash hit. Out of nowhere, brothers Howard and Guy Lawrence became overnight superstars with their debut album, a chart-topping blend of house, garage, and pop whose vast crossover appeal throughout their millennial cohort remains an outlier among recent electronic artists. SETTLE, neither too electronic nor too poppy, shot like a rocket into the hearts and minds of nearly everyone in the industry—by the end of the year they'd collaborated with Nile Rodgers and Mary J Blige while scoring remixes from Kaytranada, Baauer, DJ Premier, and, of course, Flume—and were instantly the hottest act at every festival on the planet. 
CARACAL couldn't have flopped harder. Studded with even more starpower, the Lawrence brothers wasted The Weeknd, Lorde, Miguel, and a now arena-touring Sam Smith, turning in a record with absolutely zero replay value. Disclosure had not just failed to learn any new tricks, they were not even able to convincingly recycle their old ones. The only saving grace from their sophomore slump was the Jon Hopkins remix to "Magnets," one of the decade's best reworks.
The five years since have not been without promise. All three EPs since CARACAL have breathed new life into the brothers, proving an appetite for experimentation (their sound not the form) and an ability to make good tracks without relying on their vocal features. None of the projects sniffed their stellar debut but there was plenty of reason to believe Disclosure was on the brink of renaissance.
Disclosure was not on the brink of renaissance. 
ENERGY, their third studio album, stinks and sucks shit. It's energetic to be sure, but it's the energy of a coked-out guy with no more coke. That may read as cruel but it is explicitly the vibe they're going for. Take "My High," on which Amine and Slowthai do piles of blow while trading verses exasperatingly begging you don't fuck up their high; it's the most "This is only 4:55 long???" song you've ever heard. It's far from the only track on which the vocalists do way too much while the Lawrence brothers do the least: Channel Tres is extremely horny and extremely not sexy, Common reminds us we're living in the future we've always dreamed of, and Mick Jenkins calls his lover a Faberge egg. All the beats on here are beyond uninspired and at times Disclosure forgets they're Disclosure. "Fractal (Interlude)" is literally a Homeshake song, "Birthday" would've made a million times more sense on Kehlani's album, and "Reverie" sounds like it's trying to make fun of Brainfeeder. The title track is the only thing on here worth a cursory listen and it's a blatant copy/paste of "When a Fire Starts to Burn" without any of the burn. 
If there's any silver lining to the pandemic, it's that Disclosure won't have to play these songs to a field of fucked-up festival goers. No matter how hard Disclosure tries, we are never going back to summer 2013. [Ryan Moloney]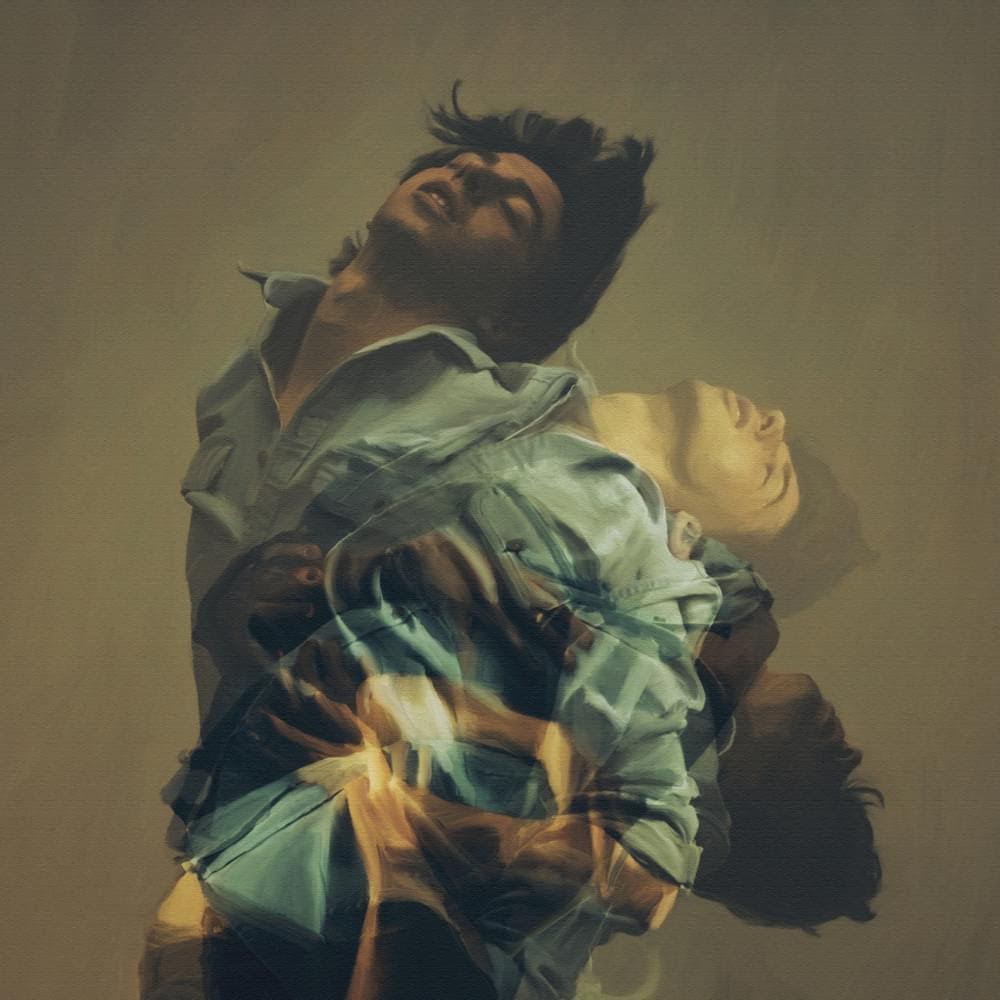 Needtobreathe – OUT OF BODY
Genre: Christian Rock, Southern Rock
Favorite Tracks: "Who Am I," "Bottom of a Heartbreak" 
Needtobreathe are one of many rock bands I was introduced to through my dad buying any and all new releases on the iTunes stores from around 2010 to 2013. I was only really familiar with the song "Drive All Night," a decent Kings Of Leon impression that shows frontman Bear Rineheart's aching sincerity and a sense of dynamics that might be simple but are an improvement over the majority of their sixth release, OUT OF BODY. OUT OF BODY's biggest issue is that it is exhausting and heavy without any respite, a similar problem that Mumford and Sons have struggled with on recent releases, yet at least their trademark banjos have some sweeping power. Unlike the relatively mellow RIVERS IN THE WASTELAND or the bursts of scuzzy Southern rock on HARD LOVE in between baffling synthpop pivots, OUT OF BODY goes for sweeping, antiseptic stomp folk on nearly every song. Listening to one song is tolerable, but listening to any more than that becomes a chore. 
Rineheart is a great singer with a lot of passion and charisma, and outside of the horrible compression of "Child Again," his voice is actually well-produced. Sadly, his bellowing tends to run over whole songs, even when the overall mood would require something a little more restrained. "Who Am I" is the one moment with more thought put into his delivery and the vocal arrangement as a whole, and the sentiment of asking how he can be worthy of God's love is more interesting than the usual "I need Jesus to guide me" that constitutes "Survival." Sadly, most of the acoustics are too clean, and the moments where the electric guitar is allowed to let loose on "Alive" and "Riding High" are either buried in the former or bouncing around the mix on the latter, a song that is going for loose outlaw swagger yet fails completely. The solo on "Bottom of a Heartbreak" is the most compelling instrumental moment on the record; otherwise it's a bland, inoffensive record that ranks among their least interesting and most homogeneous to date. [Blake Michelle]