It's another music roundup, this week featuring a dive into Creeper's AMERICAN NOIR EP, and Faye Webster's I KNOW I'M FUNNY HAHA!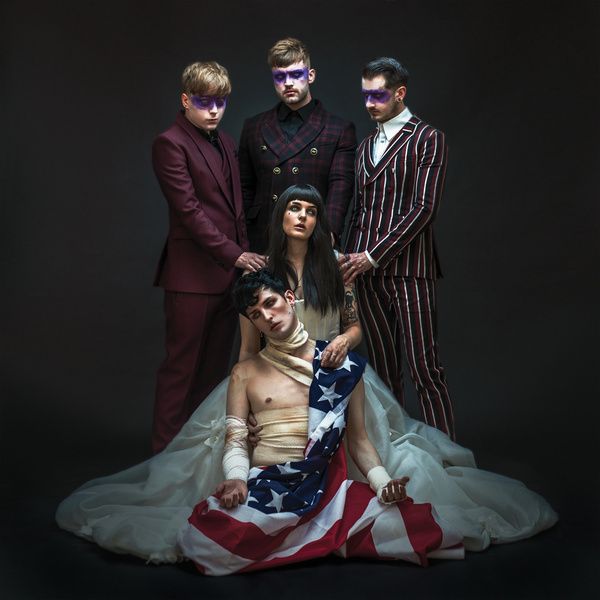 Creeper – AMERICAN NOIR EP
Genre: Goth Rock
Favorite Track: "Ghosts Over Cavalry"
Creeper, we've got to talk about your fetish for interludes. Having a six-second bit of nothingness built into the tracklist of SEX, DEATH, AND THE INFINITE VOID, an otherwise strong return to form after a brief hiatus, was headscratching enough. Now there's a five song EP overstuffed with three useless interludes, one of which serves as a 30 second intro to the next song, and could have easily been stitched together. Apparently, these were added for a sense of cohesion, but it's not like anyone is going into their latest EP, AMERICAN NOIR, expecting something airtight and holistic, since it was salvaged from the cutting room floor of THE INFINITE VOID.
Mind you, this isn't the only thing wrong with AMERICAN NOIR. Any trace of pop-punk is gone, which is fine in theory given the best tracks from THE INFINITE VOID, like "Paradise" and "Poisoned Heart," went in exciting new directions from their My Chemical Romance worship. Sadly, the Roy Orbison and Meatloaf pastiche that worked last time just doesn't have the same spark here. The roaring crescendo on "Midnight" would have benefitted from a more interesting drum beat or prominent keys, while the same waltzing, cinematic dread from "Four Years Ago" is replicated on "America at Night" to diminishing returns and a lame fade-out ending. "One of Us" goes for the same murky, echoing vocals as "Paradise" but with cruddy percussion and no tension or drive; the scuzzy guitars and strings in the bridge are not enough to save it. Gothic camp played super-straight can get tedious fast if the hooks and melodies are not there, and cheesy lines like "The oceans will melt" and "Take me now while the gods can't hear us" get irritating when the music is not up to par.
The only bit of life on AMERICAN NOIR comes from "Ghosts Over Cavalry," a slice of keyboard-heavy '80s arena rock with a killer solo similar to "Square Hammer" and "Rats" from Ghost. It also features the EP's most interesting musical development, as Hannah Greenwood is given a bigger vocal platform than the opening of "Black Rain" or "Four Years Ago." The danger of female and male pairings in gothic rock and metal is that they can fall into the Beauty and the Beast trope, where the man is the dangerous, gruff one and the woman is innocent and sweet. It can work fine, of course, but it's been about 25 years since Theatre of Tragedy and we need to move past it. Hannah destroys this fear with a deliciously seductive performance that makes you wish she was used more on previous projects. On an otherwise dull effort, this song and her contributions give me hope for further greatness from Creeper. [Blake Michelle]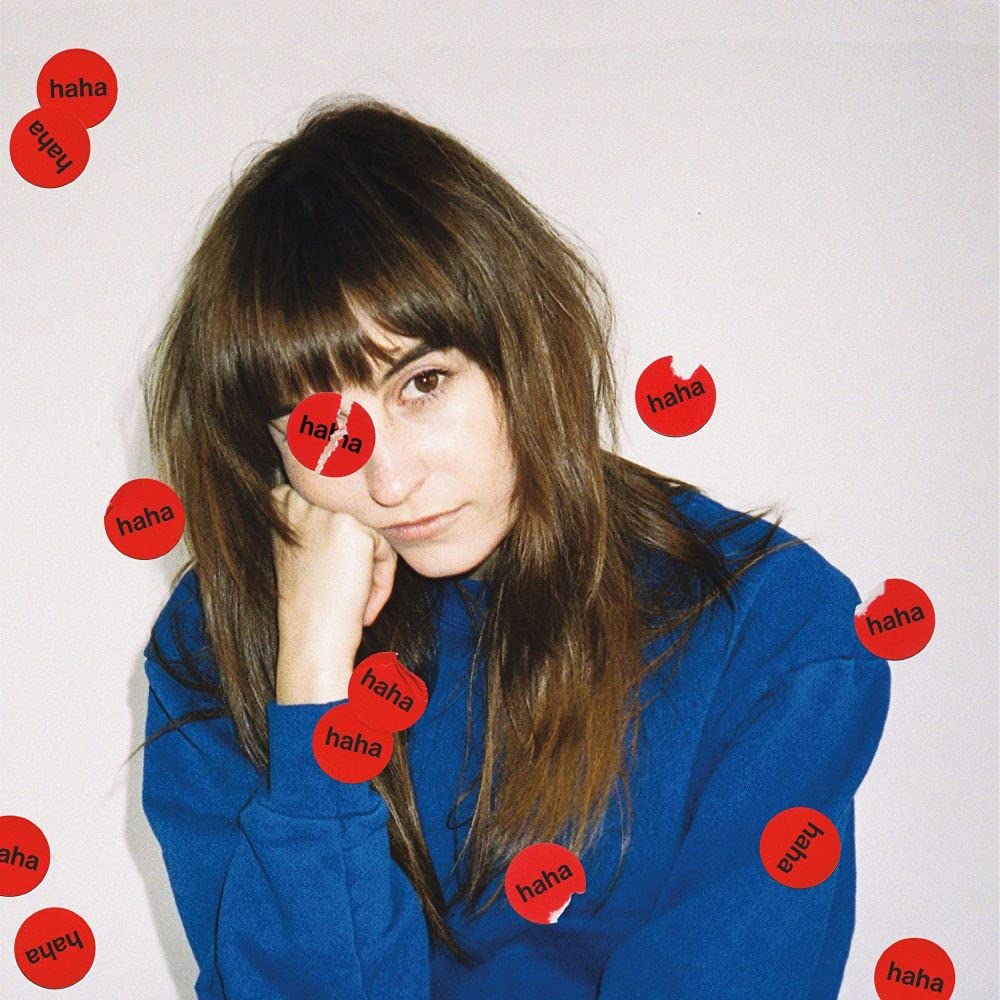 Faye Webster – I KNOW I'M FUNNY HAHA
Genre: Singer-songwriter, Indie Country
Favorite Tracks: "Better Distractions," "I Know I'm Funny haha," "Kind Of," ""A Dream With a Baseball Player"
Faye Webster's latest, I KNOW I'M FUNNY HAHA, dabbles in quirky alt-country, but does so with the effortless breeziness of a great bossa nova deep cut. Raised in Atlanta, Georgia, Webster cut her teeth in the city's rap scene, lending hooks to the hip hop collective PSA and photographing artists like Killer Mike and academic peer Lil Yachty. Although Webster's solo stuff doesn't sound like the work of an Awful Records-adjacent musician, the surprising dichotomy between her background and her songwriting likely informs the deprecating self-awareness that helps I KNOW I'M FUNNY HAHA leave such a strong impression.
"Right now we both want to be rockstars / Got you a bass last year on your birthday / The same one the guy from Linkin Park plays," Webster sings on the album's title track. It's a glum, blunt slice of rickety rock, accented by Matt "Pistol" Stoessel's wistful pedal-steel flourishes. On "Kind Of," a spacey instrumental lays the framework for a zonked out hook, coming together to sound like the work of Herb Alpert & The Tijuana Brass acting as Dusty Springfield's backing band. Meanwhile, "A Dream With a Baseball Player" finds Webster employing a funky groove, whose horns and elastic mono synthesizer pack the same featherweight punch as a late-night R&B classic. "How did I fall in love with someone / I don't know?," she sings, like the loneliest cowgirl at the underground art party.
Gracefully toeing the line between sincerity and cynicism, I KNOW I'M FUNNY HAHA doesn't play like the work of an artist who landed a spot on Barack Obama's year end playlist. However, Webster is a wealth of contradictions, and that's exactly what makes her music so singular and engaging. "I'm stuck at home with nothing to do but think and / And I cried all the way home last week / And I felt bad for strangers sitting next to me" she sings on the muted "Half of Me." You've surely heard songs that sound like these before, but Webster breathes exciting life into familiarity. [Ted Davis]