The word that continued to go through my head as I thought about what I had seen watching Strand of Oaks and Wild Pink at the Bartlett in Spokane, Washington, was "generosity."
Spokane is far from a small town at 200,000 people, but it's certainly not on the radar of most acts who aren't well-known and well-versed in Pacific Northwest live music. It makes sense that Strand of Oaks' blend of indie, Americana, and barroom rock goes over well in the Northwest, and that's reflected both in the fact that Strand of Oaks booked four shows in the area and in the crowd who showed up to the show—"hip" looking types commingled with men sporting ZZ Top beards and denim vests with giant Aerosmith patches on the back.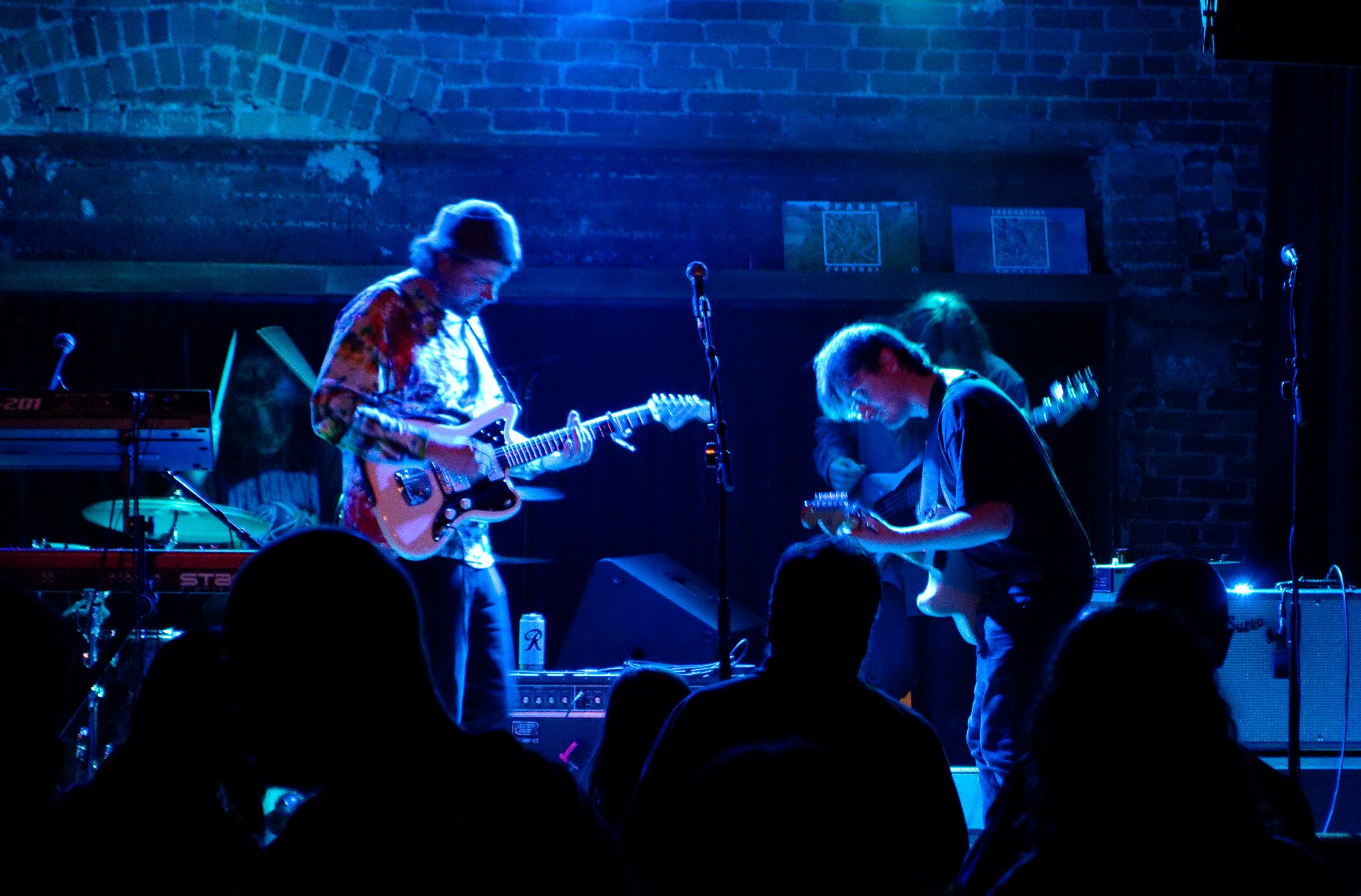 Wild Pink, whose excellent record YOLK IN THE FUR was a Merry-Go-Round favorite last year, delivered a terrific half-hour opening set for the show. The four-piece live version of the band feels slightly more guitar-driven, and their genre-bending sound was an absolute treat to see in action. Their sound is, at times, equally reminiscent of "heartland" rock, '90s slowcore, emo, country, and the late '80s work of classic rock giants like Springsteen and Robbie Robertson, and manages to feel gentle and completely, utterly vast at the same time. The highlight and climactic moment of their set was YOLK IN THE FUR cut "The Seance on St. Augustine St.," a track that gradually works from a ghostly, blues-ish groove into an uptempo barnburner that finishes on a slightly atonal guitar solo. Most of Wild Pink's songs are structured around a fantastic sense of harmony, and that instance of deliberate choice to eschew their usual, more euphonious approach is very effective.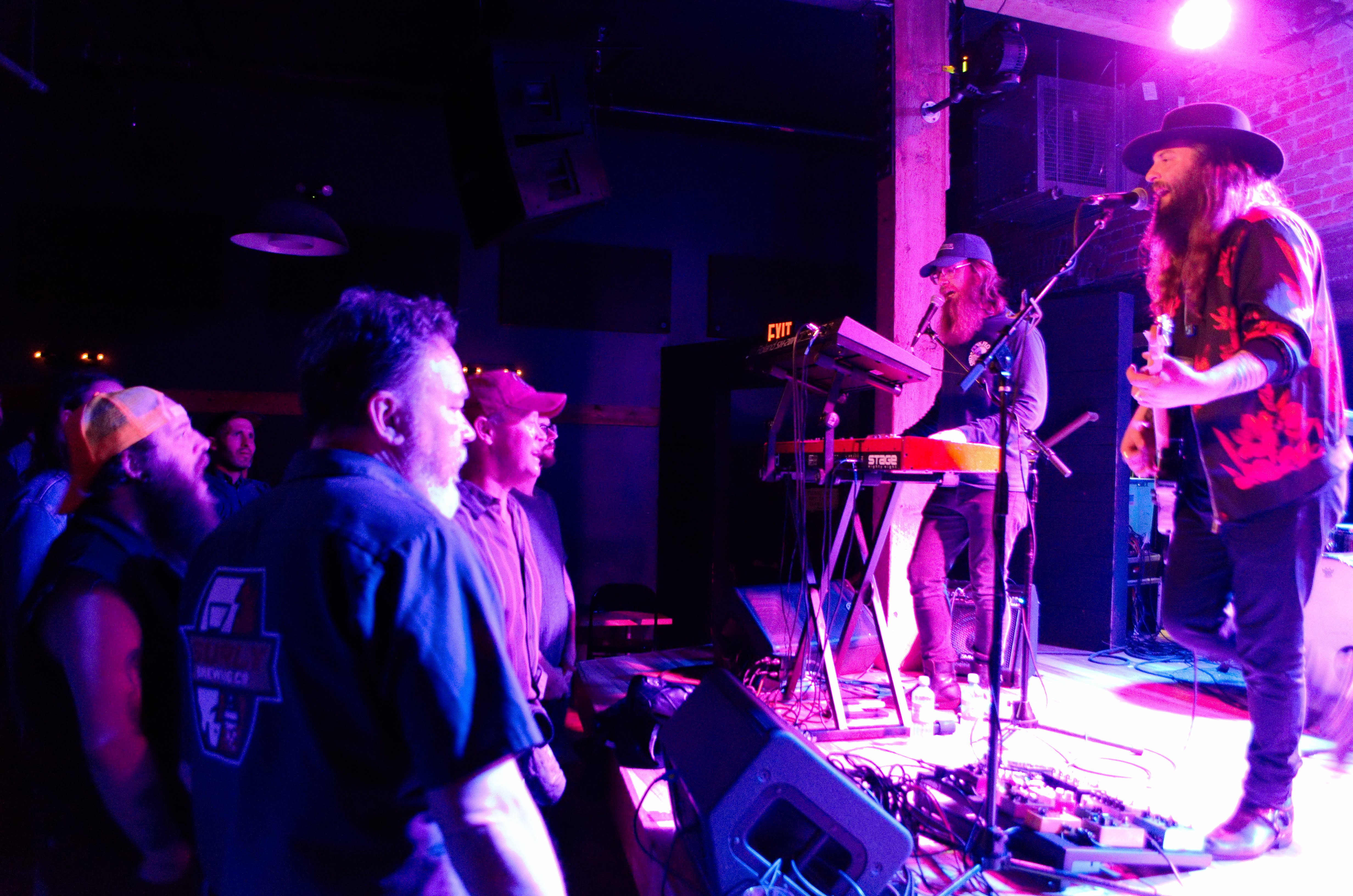 Strand of Oaks took the stage afterward, and my immediate impression was that I had rarely seen any musician look as genuinely excited to be playing as frontman Tim Showalter did. It would have been impossible to be in that room and not see it. Showalter opened with ERASERLAND single "Weird Ways," a song that probably has more "first song of the set" energy than any song I've ever heard in my life, and progresses from a slow-burning guitar and voice tune to a viscerally satisfying arena rock shredfest. After that song, Showalter said something to the crowd along the lines of there being a "great energy" in the room, but to me, it felt like that energy came from his presence in it. Showalter's stage presence isn't very flashy, but his vibe is infectious and even when he gets into heavier, more personal material, he does it with a smile on his face, and it's always a joy to watch. From beginning to end, they just flat out brought it. And the icing on the cake was a stunning encore rendition of ERASERLAND closer "Forever Chords" under the light of a venue disco ball, a moment that was a bit more somber than the rest of the show, but was a terrific note to go out on.
Strand of Oaks has a few more dates left with Wild Pink on the east coast, and if you're reading this and are on the fence, this is a must-see show. These are two groups that have a clear reverence for each other's work and complement each other very well. But even more so than that–live music naturally gravitates toward larger metropolitan areas, and it makes sense. But seeing a show in a place that is, generally speaking, off the beaten path for touring musicians, is a remarkable experience. It's a lot of fun to be amongst a crowd of people that are as excited for a show as these folks in Spokane were, and I'm not totally sure I would have had the same experience in Portland or Seattle. And maybe that is part of where that internal refrain of "generosity" comes from—there's a lot of clear affection between Strand of Oaks and Spokane, and it was an absolute joy to bear witness to it.