In a genre full of artists with massive catalogs and prolific output, it's incredibly easy to miss quality rap music. The "feed the streets" ethos that leads artists like NBA Youngboy to release a few albums a year, or Lil Uzi Vert to kick off a trend of dropping another full album on the back of a major release as a deluxe edition, meant that 2020 was bursting with new material. It's too much for me as a writer who makes a conscious effort to keep up to date, and I imagine many share my struggle. With this in mind, what follows is a tier list of underrated rap releases from this year. Some come from artists still building buzz, or those who operate in a niche who've yet to break into the mainstream. The connective tissue is that each release stands on its own merits and deserves your time and attention. The list runs in ascending order according to Spotify's monthly listener total for the artist, and explains why I felt the project deserved greater awareness, as well as why each may have failed to reach a larger audience.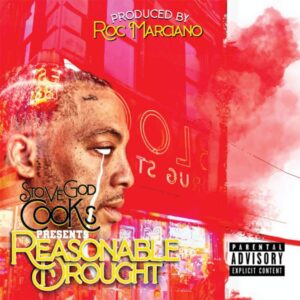 Stove God Cooks –  REASONABLE DROUGHT
Favorite Tracks: "Break the Pyrex," "Lava Lamp," "John $tarks," "Cocaine Cologne"
Why it went under the radar: Stove God is known mostly to those with an affinity for modern underground NY rap, who would preach the gospel of Roc Marciano unprompted. Appropriately, Marciano is the lone producer on REASONABLE DROUGHT, with Cooks the only voice. Though this gives the album a consistent, perfectly curated atmosphere, the underground profile and lack of exposure via features means not enough people heard this pure, uncut product.
Why it's great: Roc Marciano's production is both an instant legitimization of Stove God as a coke rap heir apparent and a fascinating rejection of modern rap production. Roc's nearly percussion-free style is outright disorienting in the age of blown-out bass and trap 808s, giving Cooks ample space to define his own sound. And while his cadence is unmistakably indebted to his mentor Marciano, he also pushes the envelope melodically and tonally. Stove God Cooks brings a refreshingly fun and light approach to his drug sagas, tossing in euphoric laughs and shouts, liable to burst into fits of passionate singing. The conviction with which he belts out lines like "Sold a brick out the church parking lot / Halleluuuuuujah" is tonally opposed and extremely entertaining. He sprinkles deep-cut sports references and wildly creative analogies for cooking crack, sounding like he's having the time of his life in a subgenre most often characterized by paranoia and standoffishness.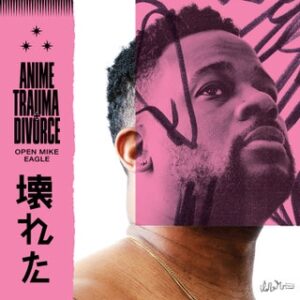 Open Mike Eagle – ANIME, TRAUMA AND DIVORCE
Favorite Tracks: "I'm a Joestar (Black Power Fantasy)," "Asa's Bop"
Why it went under the radar: Open Mike Eagle is a bit of a fringe character, encountered as often through his music as his work in and adjacent to comedy. His friendship with Hannibal Buress and appearances on the HANDSOME RAMBLER podcast brought me in, and others will have seen his funny but short lived THE NEW NEGROES on Comedy Central. His music is thoughtful, intimate and downbeat, limiting his commercial appeal. That said, he has a deep catalog of quality releases and a track record as a moderate independent force.
Why it's great: ANIME, TRAUMA AND DIVORCE is born of pain, as two-thirds of the title would suggest. That pain is as personal as any I've heard on a rap album, and relatable in a way few records are. Mike has a penchant for dancing gracefully on the fine line between comedy and tragedy, undoubtedly the most compelling thing about his music. I can't sum it up better than the man himself, who once rapped, "On that laugh to keep from crying tip" and "It's October and I'm tired," making Open Mike Eagle the perfect avatar for surviving in 2020.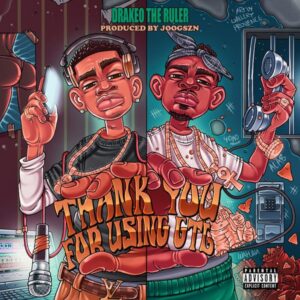 Drakeo the Ruler – THANK YOU FOR USING GTL
Favorite Tracks: "It's a Secret," "Keep it 100"
Why it went under the radar: Drakeo has spent the past three years mostly in solitary confinement in the California penal system. The details of his case reflect poorly on the LA judicial system, and what was once a prospective life sentence only recently became a plea deal and subsequent release from prison. Drakeo had been building buzz in LA for years before his rise was cut off by incarceration, and THANK YOU FOR USING GTL was recorded and released while he was imprisoned.
Why it's great: Rappers and clashes with the American justice system are ubiquitous, and thus the "prison phone verse" is a known quantity. Even this year we got a first-rate example from Rowdy Rebbel on Pop Smoke's "Make It Rain". No one has ever done it quite like Drakeo, however. THANK YOU FOR USING GTL is the best album ever recorded over the notoriously expensive and janky prison phone system, an exploitative racket run by companies like GTL and Securus. That this album exists is a logistical marvel, and that it is this good is nothing short of an achievement.
Tkay Maidza  – LAST YEAR WAS WEIRD, VOL 2
Best Tracks: "24k," "Shook," "Awake"
Why it went under the radar: Tkay Maidza is Australian, limiting her reach in the US without a bona fide viral hit. This is a travesty. Tkay more than deserves a center spot among the wave of talented women overtaking modern rap music, and I hope her physical distance doesn't inhibit her rise to stardom. A steady drip of solid features from American rappers and steady upward momentum may change her status soon.
Why it's great: Tkay is immensely talented and impressively versatile, packing a surprising amount of variety in a tight eight-track project. She raps, sings, and blurs the line between the two with the confidence of a more experienced artist. It's common to hear artists try on sounds and vocal styles, but it's rarer to see each executed with care and precision. Slick dance pop like "24k" leads into straight up rap bangers "Shook" and "Awake," and throughout her flows are always sharp and the production consistently excellent.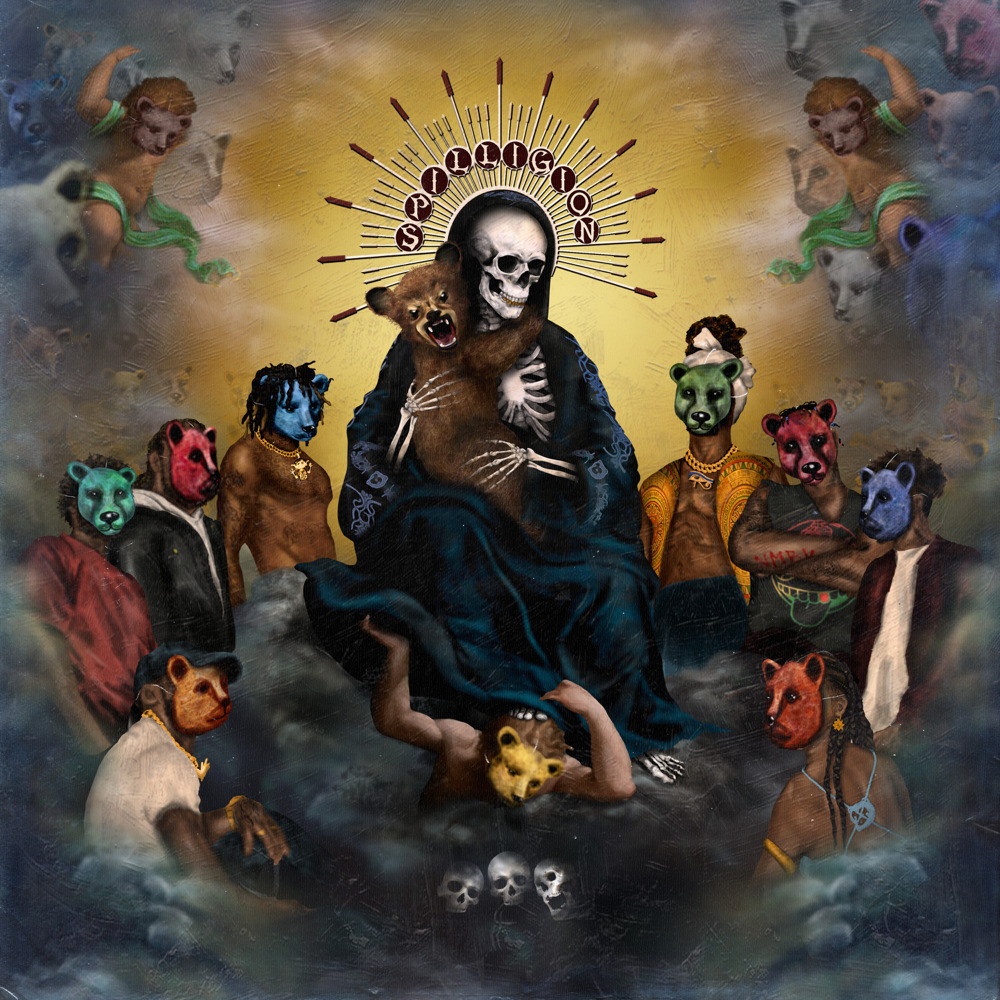 Spillage Village – SPILLIGION
Best Tracks: "Baptize," "End Of Daze," "Cupid"
Why it went under the radar: Sort of an anomaly, the best known Spill Vill members are far more popular than this group effort seems to be. That may be because there are a lot of fingers in the pot on their projects, and the rest of the members don't command the audience that 6lack, EARTHGANG and JID do. The first three albums occurred before the complete arrival of those artists on the national stage, and Spilligion seemed to appear with little fanfare in the nightmarish haze of 2020.
Why it's great: SPILLIGION feels like an extended kumbaya circle amongst close friends, lending it a warm, communal feel. This is no doubt owed to the fact the crew members lived together in quarantine to record it, sitting around fires and smoking copious weed, cranking the soulful tenderness up to 11. This is a recipe for good vibes and fuzzy, loose pseudo-religious themes. With this much talent in one place, some solid music was inevitable.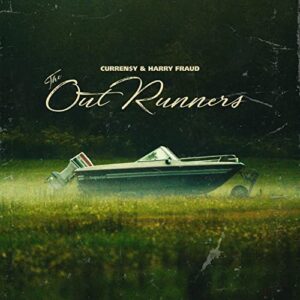 Curren$y x Harry Fraud – THE OUTRUNNERS
Best Tracks: "Offloading," "Mugello Red," "In the Coupe"
Why it went under the radar: Curren$y toils with unflappable consistency just outside the mainstream, averaging six projects a year in lane all his own. When surveyed from above Curren$y's expansive discography blurs the lines between individual projects significantly, leaving few to stand out. THE OUTRUNNERS dropped with little warning and coverage, which is unfortunate because it's a predictably consistent, high quality album.
Why it's great: THE OUTRUNNERS sounds like a beautiful day on the lake, a tailored mood supplied by soulful, lavish production from Harry Fraud. Curren$y has ample room to luxuriate and reflect in equal measure, and invites a set of pitch-perfect guests to round out the breezy runtime. Though the project feels low stakes, highlights like Curren$y's wishes for his son amidst an uncertain future and evocative vignettes about his legacy make THE OUTRUNNERS easy to recommend.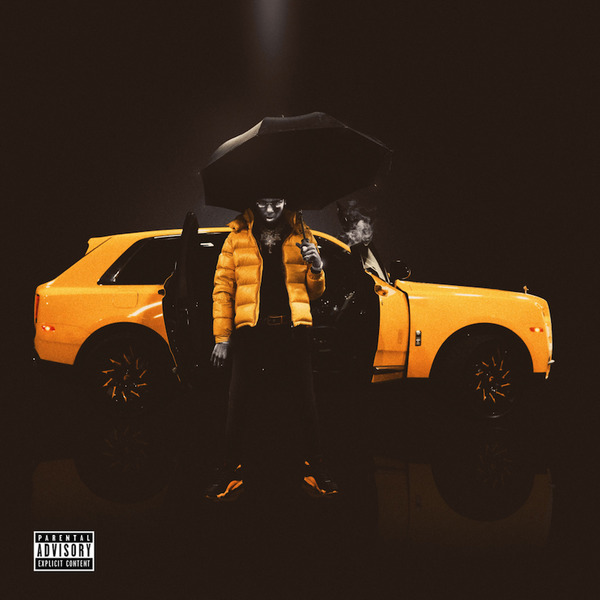 Key Glock – YELLOW TAPE
Best Tracks: "1997," "Biig Boyy!," "Loaded"
Why it went under the radar: Like Stove God, Key Glock's album is featureless, which gives him tight artistic control but deprives him of listeners that might come to his work via another rapper. He's a protégé of Young Dolph, himself a Memphis standout with a modest yet devoted national audience. Glock isn't the most original rapper but his energy and off-kilter beat selection offer a surprisingly solid package.
Why it's great: YELLOW TAPE is a rock solid Memphis trap effort, given bulletproof consistency by Glock and just enough unusual beat choices to make it unique. Key has a strong ear for production and works with a range of producers, well-known and obscure alike. Key Glock raps with animated energy and vigor against varied sounds, channeling the relentless hustling ethos he and comrade Young Dolph have made their calling card with impressive commitment. His ceiling may not be as high as Tkay or Stove God, but his appeal is well-defined and stands out against the same-y backdrop of the trap landscape.