It's the first music roundup of the year!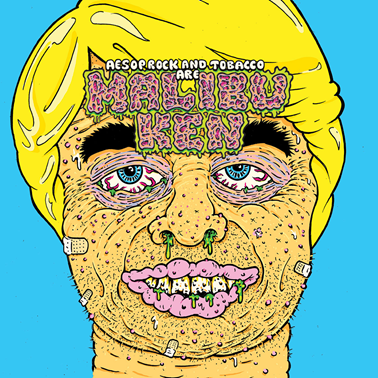 Aesop Rock and Tobacco – MALIBU KEN
Genre: Lo-Fi Psych Rap
Favorite Tracks: "1 + 1 = 13," "Tuesday," "Purple Moss"
When Daniel Radcliffe joined the Roots on an episode of the Tonight Show back in 2015 to rap all of Blackalicious' "Alphabet Aerobics," it inspired a mix of saccharine awe and, oddly, somewhat cheapened one of the most exciting lyrical performances the genre had ever seen. Undoubtedly this wasn't the intent of either Radcliffe or bandleader Questlove, but suddenly something that seemed kind of magical (pardon the pun) was being stripped of its mystery and excitement by the kid who played Harry Potter for the sake of viral clicks.
Back in 2014, research was released that analyzed the first 35,000 words spoken by a rapper (ironically enough, much to my delight, the writer of the survey, Matt Daniels, just updated it days ago!), and at the top by a pretty wide margin was Aesop Rock. While that confirmed many longtime heads believe him to be one of the unsung greats, I couldn't help but find myself rolling my eyes a bit. Don't get me wrong: Rock is rightfully considered one of the great wordsmiths of hip hop, and that was a fact long before Daniel's research confirmed it, but seeing it presented as cold and measured data made his rapping lose much of its spontaneous-yet-measured magic. In the same way seeing a white, British A-lister take on one of the great gymnastic lyrical exercises in rap seemingly demystified it, seeing Aesop Rock ahead of his next-nearest competition (at the time GZA) by nearly 1,500 words reinforced that for as smart as he clearly was, his wordiness had bypassed being a fluke or genius and landed squarely as a gimmick of sorts; in recent times his flow has become stagnant and familiar, and the wordiness is exhaustingly expected in a time when rappers are (for better or worse) saying far less with more gusto.
Pairing up with electronic producer Tobacco to form Malibu Ken, the duo's self-titled project fails to reignite his early magic, but it's unquestionably the rapper's most interesting release in years. Tobacco offers the record's peaks, delivering colorful, unique instrumentals, particularly the '80s educational programming VHS hiss of "1 + 1 = 13" and the surprising but memorable guitar aches that wrap closer "Purple Moss." Throughout a half-hour of perfectly decent lo-fi psych beats, Rock does his thing, resting neither offensively nor giftedly on the instrumental and dropping thoughtful but cheeky bars like "Here is '84: Mary Lou Retton, Excitebike, AIDS, Jeopardy! / Wake up the Orwell in me / Crack rock, anyway: seventeen summers in developing / Would it be the middle school or ketamine? Guess" ("Acid King",) or "Primordial metazoan friends / Break bread with a plan to coalesce / Turns out couldn't even coexist / It was each go Ronin or open a wrist all gross" ("Dog Years"). He's having fun and, to his credit, the raps on MALIBU KEN take on a proper kind of surrealness, attempting to mirror the surroundings—you can see and often feel what makes this project more invigorated than Rock's last several projects. But even if it spiritually takes on the essence of the groundwork Tobacco lays, its rarely in service of it, feeling disconnected with his predictable flow. Rock's dense songwriting means never adhering to beats in any natural way, so much like his project with Kimya Dawson back in 2013, the album is as simple and clunky as its on-paper "Aesop Rock + Tobacco = Malibu Ken" equation would suggestion, rarely feeling like a good project to showcase Rock's talents even if he does seem to be having a good deal of fun. The gimmick is in full force here, but the goofiness is embraced, which, all things considered, is enough to satisfy some. Me? I'm still waiting for the magic to return. [CJ Simonson]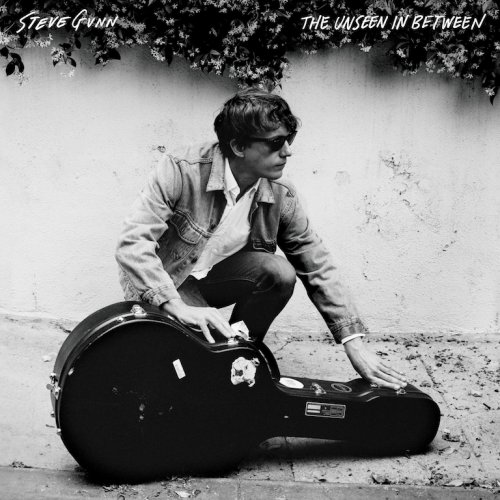 Steve Gunn – THE UNSEEN IN BETWEEN
Genre: Folk Rock
Favorite Tracks: "New Moon" "Vagabond"
THE UNSEEN IN BETWEEN sets out cross country with the windows down and nothing in the trunk but a duffle bag of clothes and a few guitars. Steve Gunn supplies something mysterious and bleary, instantly bringing you to deserts and canyons, the heat of the day thick as the miles of dust and shrubs stream past. "New Moon," the opening track, has the hazy quality of a mirage: it's aimless, but not purposeless, leading us steadily onward until we hit the jammy break-down of bluesey riffs and swelling strings, watering a dry heat. There is something so classic in the way genre is blended into Gunn's specific sound, something effortless, weightless even, that he's mastered. Mastered so much so, that many songs slip easily into the next, lending itself both to the idea of an album as a cohesive unit, as well as allowing two or three songs to pass without discernible division come the middle of the album. Blending from one thing to the next suits the easy, laid-back tonality and guitar-driven new era classic rock he's producing. Finally, we're pulled out of this with the break down of "New Familiar," with an apex of extemporaneous and winding guitars—this is what we're here for, this is why we're stoned in a field of daisies, why we stayed up to watch the sun rise over the desert, why we like the cohesivity of the two-or-three song run at the core of this album, but also love "New Moon" and "Vagabond." This is why we showed up to the party in the first place. Gunn has distilled his sound, from his solo career to his involvement with other notable musicians, into this timeless and meticulously crafted entity, and as much as we feel that in the high moments of THE UNSEEN IN BETWEEN, and even in the slightly more monotonous uniformity of the more average songs, whenever he lets loose and really GOES AT IT, we're transported. Even while the middle ground is servicing a task effectively with its homogeny, in those moments where craft is afoot, we're reminded of what we could have. The timelessness and ease many of the tracks on THE UNSEEN IN BETWEEN exist in belong to a different era, like many others in Gunn's class of guitarists, that we have no right to get in 2019. [Tapley Eaton]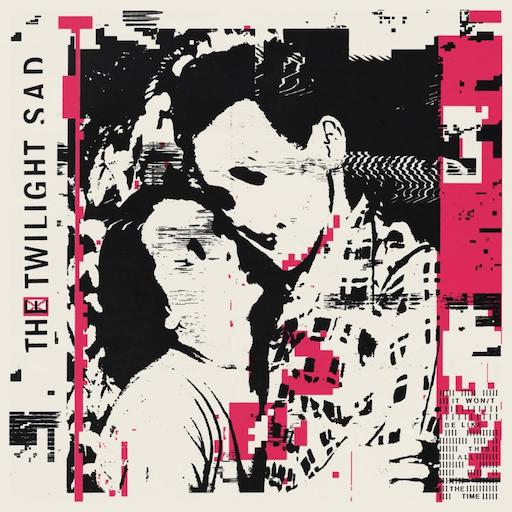 The Twilight Sad – IT WON/T BE LIKE THIS ALL THE TIME  
Genre: Post-Punk
Favorite Tracks: "The Arbor," "VTr," "I'm Not Here [missing face]," "Keep It All to Myself"
Brackets around song titles. Slashes instead of commas. Random capitalization and words jammed together. These post-punk revivalists have quite the gall to pull this nonsense, but fortunately the music mostly makes up for it. While the ingredients for The Twilight Sad's latest record, IT WON/T BE LIKE THIS ALL THE TIME, have been simmering over their last two records, neither managed to blend the ferocious, Idles-esque rawness of 2009's FORGET THE NIGHT AHEAD with a new obsession for flashy if dull synthesizers, rumbling industrial tones, and slower, more ponderous tempos. Much like Interpol, they couldn't decide if they were aggressive or atmospheric, and their impenetrable monochromaticism wasn't justified by any solemn lyrical weight.
IT WON/T BE LIKE THIS is a contradictory listening experience; it features The Twilight Sad's most polished production, which would normally hurt a band who is at their best when they're aggro and skeletal, but such streamlining allows the textures and hooks to pop more. The synthesizers are more dazzling, the low-end whirring is more haunting, and James Graham's voice is more clear and defined. That last point helps with another problem I've had with their music: the oddly pushy and repetitive lyrics that feature a lot of prodding questions and accusatory statements without much in the way of introspection. A song like "Let/s Get Lost," which features lines like "You can't be loved / much too old to see," would be insufferable if not for sparkling keys, a wiry underlying swell, and Graham having a more dynamic range to stop the song from dripping in too much venom. It doesn't get rid of the problem entirely, but the music is often interesting enough to make up for it. "The Arbor" is a great slice of wonky, Japan-esque new romanticism with a dramatic, stately vibe, and "Keep It all to Myself" ratchets up the tension with grinding insistence and pays it off with Graham's anguished delivery and a simple but resonant synth pattern right at the front of the mix. I'm not sure it lives up to Robert Smith describing them as "the best band making the best songs," but IT WON/T BE LIKE THIS manages to hide the band's lyrical flaws with pulsing rhythms, poppy hooks, and the most engrossing soundscapes of their career. [Blake Michelle]