We're here to tell you what's hot and what's not on this week's music roundup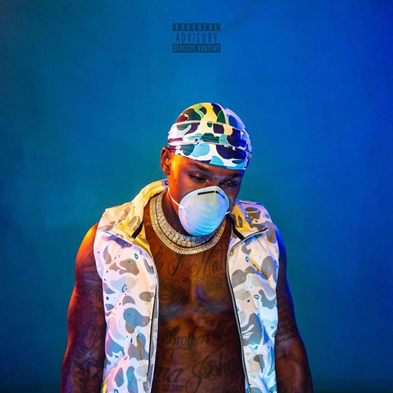 DaBaby – BLAME IT ON BABY
Genre: Trap
Favorite Tracks: "TALK ABOUT IT," "ROCKSTAR (featuring Roddy Ricch)," "NASTY (featuring Ashanti and Megan Thee Stallion)"
A good thought experiment: What if BLAME IT ON BABY dropped seven months ago, say, in mid-October, as a playful one-two punch to the more emotional KIRK? Be it the current climate the album is being released in or the upsetting series of violent altercations he's been in over the last few months (not to mention his surreal non-apology for the most recent one), BLAME IT ON BABY hits different, pardon the pun, and not for the better. The album wastes no time leaving a stinging, bitter taste in your mouth early, with "CAN'T STOP" delivering lines like "Finger fuck allegations, keep hatin'," and "Only answer to God, I'm already convicted / If I'm havin' you as my witness" componding in a lyric like "When I hit yo lil' bitch, I put dick in her kidneys." That springy, braggadocious agility that made DaBaby a fun mainstream presence all of last year feels tone-deaf, a victory lap where the race was called off months ago. It takes a second for the album to recover and find any semblance of a rhythm; that vivacious energy is applied on songs like highlight "TALK ABOUT IT," and he delivers a great verse on "LIGHTSKIN SH*T," both of which make it easy to remember why you appreciated DaBaby's rise in the first place. But the momentum is fleeting, and some of these beats feel better suited for a different rapper, namely "FIND MY WAY," a pop play that feels awkward from the jump, and "JUMP," which is a ton of fun for perhaps a different album. Following his star-turning 2019, the features are his flashiest yet, everyone from A Boogie Wit A Hoodie to MVP Roddy Ricch are bringing their level best on what is clearly positioned to be this summer's blockbuster rap record. There's a nice run near the end of the record that matches some of the fun I remember from last year's BABY ON BABY; a pair of London on da Track productions, headlined by sweaty Ashanti and Megan Thee Stallion joint "NASTY," sandwich the Super Nintendo dazzle of the title track, and it's as fun as the album gets. More than anything, I just felt kind of nauseous listening to BLAME IT ON BABY, an album that lacks the sheer, effortless brilliance to transcend his off-mic antics while featuring just enough of his immeasurable fun to make me yearn for last summer when "Suge" and "Baby Sitter" were staples. [CJ Simonson]
Rina Sawayama – SAWAYAMA
Genre: Pop
Favorite Tracks: "XS," "Akasaka Sad," "Bad Friend," "Tokyo Love Hotel"
I'm sorry, but as much as quarantine has been excruciating, I don't know if we deserved two no-skip albums on the same Friday. FETCH THE BOLT CUTTERS and SAWAYAMA have been cycling through one another since their release two weeks ago, and SAWAYAMA in particular has taken the internet by storm, rightfully so, as the next member of the Charli posse has released something truly cosmic in scale. I remember first hearing about Rina Sawayama from her i-D interview; at the tender, particularly vulnerable age of 26, it was enchanting to see someone who was unabashedly direct, and with such a palpable sense of self.
In the three years since that interview, these notions have only been expanded on thrice-fold. SAWAYAMA is one of the most eclectic, stratified, deeply human albums released this year. Every track doesn't dictate that Rina Sawayama loves music, it screams that she needs it. Her influences are vastly spread, yet all apparent: Janet Jackson, Britney Spears, Rihanna, Evanescence and Utada Hikaru. From tracks like "Bad Friend" and "STFU" you can easily tell that Sawayama needs to take in music to process, and put out music to grieve. In a way, if she wants to talk about something she has to write a song about it; songwriting is the only natural coping mechanism for grief. Her careful yet inspired integration of cultural elements, big and small, permeates so beautifully against these bold, hypnotic beats. Even as someone who avidly loved her EPs and single releases, I was still amazed and overwhelmed by the emotional weight and poignant catharsis this album brings. From her lyrics, her visuals, her composition, Sawayama proves she's a curator, with a specific, gorgeous, post-modern pop vision. Fiona Apple and Rina Sawayama are at different places in their careers, but what they need from their art, on FETCH THE BOLT CUTTERS and SAWAYAMA, is undoubtedly similar. Maybe it's an ironic coincidence that these albums came out on the same day, maybe it's fate, but either way you owe it to yourself to listen to both. [Jesse Herb]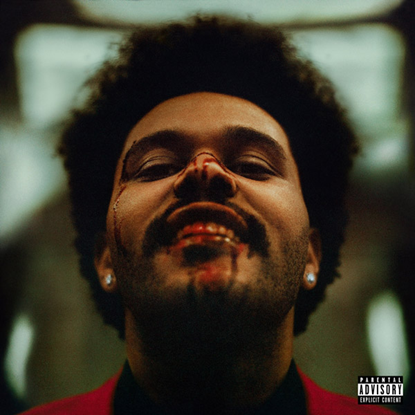 The Weeknd – AFTER HOURS
Genre: Pop R&B
Favorite Tracks: "Hardest To Love," "After Hours," "In Your Eyes"
At this point in his career, The Weeknd has perfected the formula of how to make pop music for the streaming era. His run over the last few years is filled with hit after hit after hit ever since the release of 2015's BEAUTY BEHIND THE MADNESS, fueled by the chase to become this generation's Michael Jackson. In that pursuit, he lost a lot of the original charm that put him on the map to a lot of his fans; evolution as an artist is a part of the game, but The Weeknd used to make music that romanticized the feeling of being hollow and empty while his newer material packed those empty spaces with artificial sweeteners and preservatives. Fortunately across that pop run, he had enough talent and charm to elevate those hits past their cookie-cutter origins, but his ability to bring life into lifeless times separated him from other R&B artists—times that the normal functional adult is fast asleep, long evenings filled with lust and regret and shame and so many other emotions barred from daylight, he found a way to make sound and feel magical. On his latest, AFTER HOURS, that flare and liveliness are back, but he also makes the extravagance of the world seem cold and gloomy and depressing; a homecoming for The Weeknd, he grows tired of the glam of the pop world and is re-inducted into the underworld and all the fascinations that accompany it.
The record is like the staircase bit from INCEPTION where Joseph Gordon-Levitt and Ellen Page construct a winding, Escher-like circuit that neither goes up or down. It is filled with somber and exhaustive subject matters interspersed with bright-eyed, glamorous dream pop visions of the night. It can be a dizzying exercise with no real conclusions reached and nothing definite. Going from righteous to sinful to remorseful before returning to righteousness, and it keeps on going—it all exists in the purgatory of a neon-lit Sin City. That process repeats and repeats before you're stuck inside a cycle of self-sabotage that he's made so desirable, bright, sprawling,and  fanciful, but also just downright filthy. The result is some of The Weeknd's most complete work since graduating from the early mixtape and YouTube days back in Toronto, and probably his most narrative release as well. He has a lot to say and cracks the door open a little to give you a gaze into the life and the mythos he's built for himself. Other than "Blinding Light," it's hard to imagine any of these songs floating in the pop consciousness, but highlight "After Hours" is some of his best work to date, and "Hardest to Love" might be his most genuine song yet. Neither will be hits and it could mean absolutely nothing. It doesn't matter to him if it sounds good and feels good. At the end that's all he's after. That rush and feeling. And AFTER HOURS delivers. [Mohammed Ashton Kader]