We're here to tell you what's hot and what's not on this week's music roundup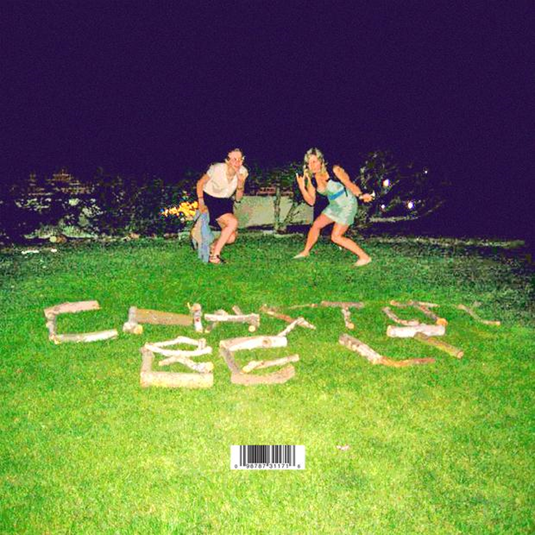 Chastity Belt – S/T
Genre: Indie Rock, Dream Pop
Favorite Tracks: "Elena," "Effort," "It Takes Time," "Pissed Pants"  
Giving the self-titled treatment to an album besides the first is normally a statement of purpose  or new direction, and the changes to Chastity Belt's sound are certainly proof of that; always having existed in this weird limbo where they aren't buoyant or tuneful enough to work as pop or harsh and abrasive enough to make for cathartic noise, they coasted on an occasional surf-indebted groove and lyrics that have always been sharp, witty, and insightful. The latter is still true on their fourth record: "Elena" is a fantastic sketch of a borderline abusive relationship where a woman changes her life and herself to please a guy, "Half-hearted" is the moment of giving up when you can't seem to get anywhere or rely on someone to help you, and "Pissed Pants" is stuck in the void of knowing how to solve your problems while somehow being unable to reach them. There's not much in the way of hope or urgency here, which would normally be a turn-off if the washed-out vocals and sedate, resigned delivery did not match the sentiment so well, like Fiona Apple on one of the longer tracks on TIDAL, and there weren't still the flashes of biting sarcasm. You sense just enough anger bubbling up underneath to understand that the singer is not happy with their situation and yet does not know how to deal with it.
Speaking of anger, any trace of Sleater-Kinney or other riot girll acts has been forgotten in favor of languid, slow progressions and tense, resonant guitar stroking. Such a formula matches the emotional ennui and it's a predictable turn given the layered feel they've always had, but the record is monochromatic and flatlines hard. There's plenty of ways to make this kind of tone and tempo work: either bring in more forceful, commanding singing like Michael Stipe on R.E.M.'s slowest material, or crank up the distortion in order to payoff that tension and create a more interesting sonic palette like Wye Oak or Hum. CHASTITY BELT tries more of the latter to varying success: the sorrowful violins on "Effort" are a breath of fresh air, and the crushing walls of guitar followed by the gorgeous fluttery solo on the bridge of "It Takes Time" make that song the most dynamic one here. The mixing is also a problem as the main, reverb-drenched guitars overpower everything, including other guitar layers, which hurts any attempt at depth or deeper texture. The aesthetic might match the lyrics, but with little in the way of melody or real hooks, it's not enjoyable to listen to as songs and notes fold into another. The lyrics remain a consistent high point, but Chastity Belt are in desperate need of better melodies, mixing, and song construction to support this direction. [Blake Michelle]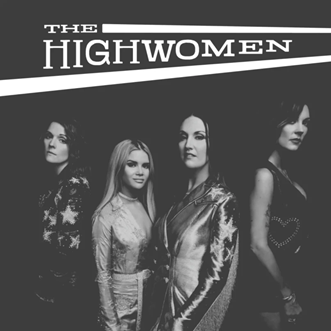 The Highwomen – S/T
Genre: Country
Favorite Tracks: "If She Ever Leaves Me," "Crowded Table," "Loose Change," "Heaven Is A Honky Tonk," "Old Soul"
Man… I was worried about this record. On the surface, of course, there is a lot to be excited about with The Highwomen, but as we started to see what they had to give the world, it appeared that it might somehow be the musical equivalent of a misguided female-led film franchise reboot. When "Redesigning Women" came out, this promising group of some of country music's most talented people seemed like they had succumbed to the most cynical version of what this project could be. It felt like a sincere but hastily made manifesto in song form, a three minute-long countrified "yas kween," an advertisement geared towards its presumed target audience of people who heard and enjoyed Kacey Musgraves' GOLDEN HOUR and are open to the idea of listening to and enjoying country music in spite of its insidiously sexist and racist mainstream. And then they covered "The Chain," perhaps giving an even clearer picture of EXACTLY who they were targeting. It was a disappointment to hear four incredibly gifted and unique individual artists punch below their weight in such an obvious way. And then the press started coming out—in the days preceding the record's release, it felt like you couldn't go two hours without another mass media publication putting out a profile of the group with a headline along the lines of "The Highwomen are Here to Change Country Music Forever." For a group of people whose success has come to them on sheer force of individual talent, the Highwomen had begun to feel bizarrely manufactured, seemingly becoming the very thing that they were claiming to be here to destroy.
Fortunately, when all was said and done they'd made a really, really, really great record together—a lesson in never doubting the outcome when that much talent works on a project together. The best moments on this record aren't the ones in which they are explicitly trying to say something. Both "Highwomen" (a reworking of the Highwaymen's self-titled introductory song) and "Redesigning Women" feel like advertisements for a record you're already listening to, but once you're past that point, you get to the point where they're just making great country music together. Most of the songs on THE HIGHWOMEN see one member of the group taking the lead with the rest backing them up, and those are where the most magic happens. Brandi Carlile's barroom ballad "If She Ever Leaves Me," about a man ogling her significant other, is the best example of this record being legitimately world-changing. A classic sounding, tautly written song with stunning vocal performances, it's simply Earth-shattering—there's not much to say about it but to listen to it. Star turns from Maren Morris on "Loose Change" and Amanda Shires on "Cocktail and a Song" are also highlights, as well as "Old Soul," a genre-bender in the vein of Lorretta Lynn's classic VAN LEAR ROSE. Frankly, there are no weak points on this record outside of its beginning. It lives up to the hype it built for itself, and is a gorgeously written and produced piece of country music. [Adam Cash]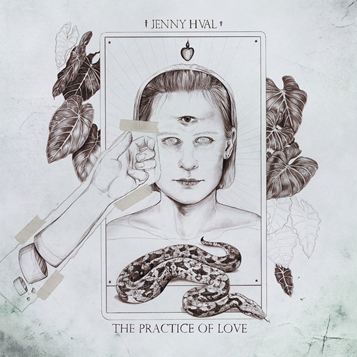 Jenny Hval – THE PRACTICE OF LOVE
Genre: Art Pop, Synthpop
Favorite Tracks: "Lions," "Accident," "Ashes to Ashes," "Six Red Cannas"
Coming off the heels of the fascinatingly experimental LONG SLEEP EP, Hval was positioned for an outstanding full-length, and expectations only rose with lead single "Accident," on which Hval explores motherhood atop a wonderful synth beat. The track's Lynchian music video checked a lot of the boxes that Weyes Blood's "Movies" (my personal pick for single and music video of the year) aced, and appropriately set the stage for Hval's first real foray into synthpop. THE PRACTICE OF LOVE delivers on that promise and, like most every Hval project, finds her reinventing herself without abandoning her strengths.
Her proclivity for spoken word-centric songs is strong as ever, this time recruiting three women to contribute their voices to all but two of the record's tracks. The most compelling of the spoken word passages come on the title track, which positions Vivian Wang's monologue about love in the left channel and a conversation between Hval and Laura Jean about the societal expectations of women in the right, making for a truly surreal listening experience and one of the more impressive displays of sound design mastery this year as Hval slowly shifts your attention between the left and right channel. It's a sort of choose-your-own-adventure that makes each repeat listen unique. Hval's voice is as beautiful as ever, especially on "Lions," "Accident," and "Ashes to Ashes." At times her voice soars to hit the highest of high notes and at others she'll bottom out with an almost conversational landing, but without fail, Hval is able to smoothly blend those two extremes into a beautiful melodic cohesion. This goes for the music itself, too, experimenting with all sorts of sounds ranging from mellow ambient on "The Practice of Love" to upbeat trance on "Six Red Cannas." Hval also plays with striking contrasts of imagery, none more disparate than the natural and digital on "Ashes to Ashes": "Put two fingers in the earth / Into rotting plums / Into the honeypot / Into moist nude magazines / Or on your device / Swipe with two fingers / Like you were kicking feet underwater, or under the earth / To get up to the surface."
THE PRACTICE OF LOVE is strongest when its at its most synthpop, and though the beats may not be as sharp as The Knife's, there is an introspective tenderness to the record that rewards a more careful listen. Sometimes a butter knife better suits your needs. [Ryan Moloney]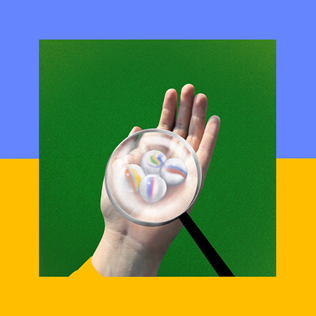 Frankie Cosmos – CLOSE IT QUIETLY
Genre: Bedroom Pop
Favorite Tracks: "Moonsea," "Last Season's Textures," "Wannago," "Cosmic Shop"
Following her self-made tradition of punchy songs that often last for no longer than two minutes, Frankie Cosmos' new album is 21 tracks, but only 39 minutes in length. CLOSE IT QUIETLY reads like a WonderBall filled with candy and temporary tattoos—in short, if you eat sweet, quirky indie pop for breakfast, lunch, and dinner, you'll gobble it up. Greta Kline's stream-of-consciousness musings still manage to resonate in a purely millennial way. The first lines of Moonsea, "The world is crumbling and I don't have much to say / We say goodbye, goodbye" pretty much sum it up. My only qualm is that it doesn't challenge any preconceived notions of what we've come to know from Frankie Cosmos—VESSEL's lead single, "Young," hinted at a synthpop future, but CLOSE IT QUIETLY puts that possibility aside. Staying right on the beaten path like Little Red Riding Hood sans the wolf, CLOSE IT QUIETLY reads almost like too much of a good thing; on one hand, it perfects the intimate, twee sound we have come to appreciate through ZENTROPY, NEXT THING, and VESSEL. On the other, the production is cleaner and leaner than ever before, and the songwriting is as tight and as specific to the same degree, but even though the songs are new, they don't really sound new. [Claire Epting]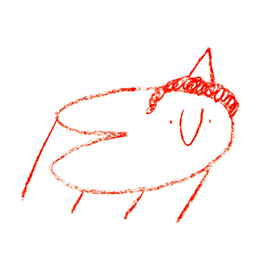 Men I Trust – ONCLE JAZZ
Genre: Synthpop
Favorite Tracks: "Pines," "Show Me How (Album V)," "Porcelain," "Seven (Album V)," "You Deserve This (Album V)"
Canadian indie pop band Men I Trust is doing so many things right, the kind of group that has gained popularity through their unassuming approach to it all. The transaction is simple: they record, mix, master, and release songs, and we listen to them—their presence seems refreshingly unaffected. Men I Trust fits perfectly into the synthpop pocket inhabited by SALES, Barrie, and the like, and their latest, ONCLE JAZZ, with its endearing cover art, wins you over within the first few seconds. Wavy synths pair with Emma Proulx's dulcet voice informing you "You're listening to Oncle Jazz." Half the tracks are labeled (Album V) for unknown reasons, but just go with it. In case you don't have time for 24 tracks, lemme tell you which ones are must-listens: "Pines" is wistfully beautiful, my favorite of the bunch, a simple, ruminating melody drifting along like an old memory repeating in your head. Previously released single "Show Me How (Album V)" is three-minutes-and-35-seconds of exquisite synthpop. "Porcelain" is as smooth and delicate as its title, and its final minute is as gorgeous as it gets. The entire album moves with breezy freedom, from funky upbeat bops ("Seven (Album V)," "Tailwhip Revisited") to woozy, trance-like mid-tempo numbers ("I Hope to Be Around (Album V)," "You Deserve This (Album V)." ONCLE JAZZ  will most likely be adopted as the ambience for a hip Silverlake coffee house, but it is worth so much more than that. [Claire Epting]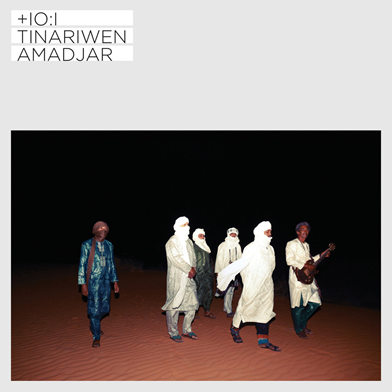 Tinariwen – AMADJAR
Genre: Tichumaren
Favorite Tracks: "Tenere Maloulat," "Taqkal Tarha," "Kel Tinawen"
Tinariwen, longtime purveyors of Sahara Desert rock, looked for a little help from their friends on their eighth formal studio album, AMADJAR, and they're all the better for it. Already one of the best rock acts of this decade, weaving the Tichumaren music native to Northern Africa with electric guitars and streaky psych rock, when you ask guitarists like Cass McCombs, Stephen O'Malley (Sunn O)))), and Rodolphe Burger, as well as violinist Warren Ellis (the Bad Seeds) among others collaborators, to sit in, the results were always going to be amazing. After a competent and occasionally visionary but ultimately unmemorable and dully stretched release in 2017's ELWAN, the various guests (an approach they used on 2011's TASSILI, as well) bring a varied energy to Tinariwen's hypnotic and enchanting desert vibes. Ellis' violin on the opening track, "Tenere Maloulat," instantly brings with it all the ancient darkness it frequently harbours tonally with the Bad Seeds. The same applies with "Wartilla," which sees O'Malley join in for entranced voodoo guitar playing the way only he knows how. The collaborators provide something far more spiritual than sonically tangible, and while you can hear their moments if you're looking for them, the group's latest record is a bonfire jam filled with palpable energy and chaotic spontaneity—"Taqkkal Tarha," especially, with its Toumani Diabaté-esque guitar tones, is a joyous and truth-filled late-night stomp. Both Cass McComb-assisted tracks, "Kel Tinawen" and "Itous Ohar," are immediate standouts (we should for a moment acknowledge what an amazing year he's having), but the way his playing just seamlessly fades into their already mesmerizing chants and African musical idiosyncrasies is telling of why the group have so many admirers across the world, and why these artists wanted to study and play with Tinariwen in the first place. It's not quite as focused and charged as 2014's truly incredible EMMAAR, but AMADJAR is loose in all the right ways, a midnight circle pit that finds the group casually jamming while still making every note feel ripe with comfort, veracity, and tension. [CJ Simonson]