Bandcamp Picks of the Week is back and spookier than ever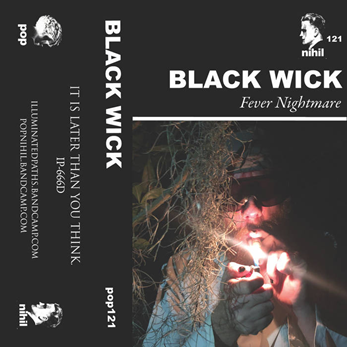 Black Wick – FEVER NIGHTMARE
Genre: Horror Sound Collage
Favorite Track: N/A
Look… nothing in this roundup is particularly "scary," I suppose. Not to peak too much behind the curtain, but every year we as a staff try and do around a week of "Halloween"-related content (you get it, SEO, social media trends, etc.—sometimes ya gotta game the system! You people click on scary content this week!) and every year it comes to music and if nothing immediately reveals itself as a theme to write about, I kind of just… blank. I don't really find music to be particularly scary, not in the same way I do pretty much every other piece of media we cover on this site, anyway, and while I'm glad to contribute some things like I wrote about above, things fun, moderately creepy, perhaps, but generally atmospheric, perfect for the season, I rarely stumble upon things that are, ya know, on a cinematic level actually scary.
That's perhaps a lot of unwarranted hype only to say that if you ARE going to create horror soundscapes, Black Wick's FEVER NIGHTMARE checks a lot of the boxes on the "don't listen to this with the lights off alone" level of scary, even if it's basically an elevated haunted house soundtrack (and that's meant as a compliment). One long work broken into two tracks, "The Line Goes Dead" and "The Seance," Black Wick opens by giving us one of the genre's most effective conventions: the religious Southern old lady. Atop a scathing, heart-beating drone, we hear cackles, demonic breathing, phone ringing, etc. Once we reach our midpoint, the track is basically run back in reverse, and if you thought the running mentally unstable religious ramblings were creepy before, let's just say they hit a bit harder on round two. It's a well-executed piece of music that goes off the rails in a great way on "The Seance." Pop it on over on Bandcamp.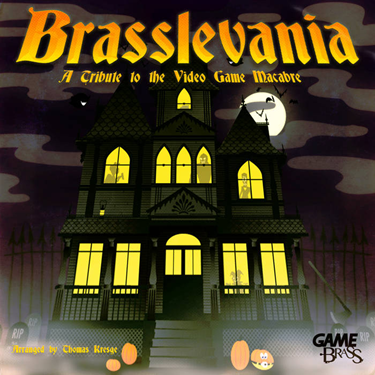 The Game Brass – BRASSELVANIA: A TRIBUTE TO THE VIDEO GAME MACABRE
Genre: Brass Covers
Favorite Track: "Phantom Train" (From FINAL FANTASY VI)
This one we're keeping in the Merry-Go-Round Magazine family: The Game Brass, at its core a brass quintet who make delightful covers of video game music, have released a spooky compilation for the holiday, and it was arranged by none other than Thomas Kresge (brother to our own Sienna Kresge)! An ode to some of the great dark and spooky levels in video game lore, this thing whips immeasurable amounts of ass. Like most covers compilations, it's best when you're familiar with the source material, but fortunately, as they did on their first release SNOWTOPIA (an ode to ice, snow, winter, and holiday levels, obviously), on BRASSELVANIA: A TRIBUTE TO THE VIDEO GAME MACABRE the game selection is varied and all-encompassing. My personal gaming interests were piqued with the rich and isolating rendition of "Lavender Town / Pokemon Tower" from the original POKEMON RED and BLUE, as well as "Transylvania" from the always epic DUCKTALES. But as is true with most soundtrack work, this holds up regardless of your familiarity with the games; highlight "Phantom Train," from FINAL FANTASY VI, which I'll confess to having never played, is a haunting, boozy waltz, and just a delight throughout. The quintet expands to a nine-piece brass ensemble for this release and it's a layered and incredibly fulfilling listen. Check out The Game Brass taking on CASTLEVANIA, SILENT HILL, BANJO-KAZOOIE, and tons more here.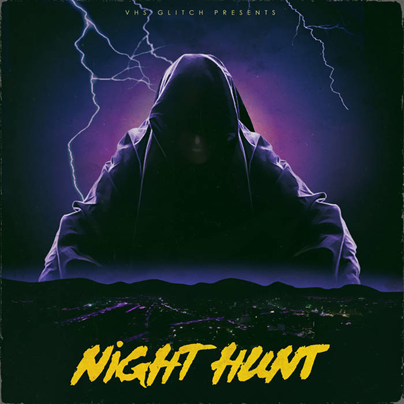 VHS Glitch – NIGHT HUNT
Genre: Darkwave, Synthwave
Favorite Track: "Knife Deep In Chest"
You're going to get VHS Glitch's whole aesthetic based entirely on the name alone, probably, but if you engage with STRANGER THINGS or find yourself enamored by the IT FOLLOWS vein of horror score, there's no reason not to toss on NIGHT HUNT in the background while the kids come say trick or treat. Stripping away the deliberately paced and arguably more nuanced ambience of the traditional horror score, VHS Glitch give us, pardon the pun, all killer, no filler, a seven-song release with pounding drum machines, marching synthesizers, and the obvious updated '80s slasher motif that wastes no time getting going. Highlight among this group is "Knife Deep In The Chest," with a hypnotic pounding and a piercing melody that breaks down in a Justice-esque club grind by its finale. And if NIGHT HUNT intrigues you, give him a follow on the 'ol Bandcamp, as he's been releasing spooky, synthy compilations of this ilk every October since 2015, the perfect amount of music for an evening in.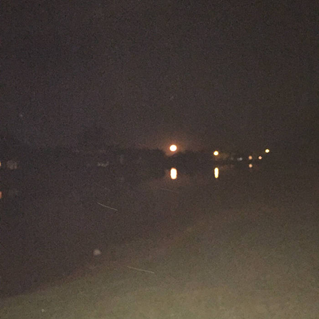 Marty Wellington – SOUTHERN MANSION
Genre: Folk
Favorite Track: "Swamped Porch (Rebel Grave)"
Did you know you can look up a tag on Bandcamp, and then add a second tag to narrowcast your search? It's true. It's what led me to this self-proclaimed horror alt-country release. In fairness, I'm not really sure what I wanted out of that search, maybe some TRUE DETECTIVE Southern gothic vibes and some eerie slide guitar, but toss in some organ and make the whole thing more Haunted Mansion (the ride, not the Eddie Murphy vehicle) and that's basically what SOUTHERN MANSION is. It's a bit heavy on sound effects, and could easily use more of the bending hollow country being explored on its standout song, "Swamped Porch (Rebel Grave)," but it's a great deal of fun nonetheless. Wherever you are Marty Wellington, well done. Check that out here.