This year's batch of Student Academy Award nominees highlights a diverse, colorful blending of genres from filmmakers of all walks of life. In this interview series, Film Editor Sergio Zaciu sat down with all seven finalists of 2020's Narrative – Domestic section, hoping to learn more about their personal backstories, what brought them to the director's chair, how they made their respective films, and what exciting prospects await them next in their careers.
Hi Phyllis. Thank you so much for talking with us. Before jumping into FRAGILE MOON, I'd like to know a little more about you. Specifically, where are you from and what drove you towards filmmaking?
Phyllis Tam: I was born in the United States, and grew up in China. I was an illustrator and I also wrote novels before. I started writing novels when I was in middle school, and majored in illustration in college. However, I always feel that these things I do are not powerful enough, so I always want to find a way to have my story touch more people. I watched a lot of films when I grew up, and I realized that film is the way to give life to the stories I tell, and I can feel its calling.
I might be wrong, and feel free to correct me, but I believe that FRAGILE MOON is the first New York Film Academy project to receive a Student Academy Award nomination, ever. Can you share what your experience at NYFA was like?
PT: You are correct, this is also the first year NYFA was qualified to submit to SAA. NYFA is a very handy school, it gave me a lot of practical knowledge in the film industry.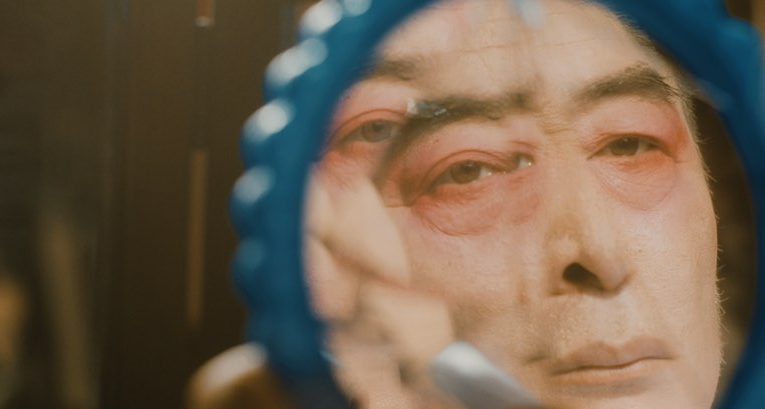 How far into your film school education did you know you wanted to make FRAGILE MOON? Was this a story you had wanted to tell for a long time, or did it just come to you?
PT: When I got into my second year there I knew I wanted to make FRAGILE MOON. The theme and the emotion was always there for me, because I am from an immigrant family. I was going to tell a different story that was inspired by my family and how they started a business in a foreign land. However, that story would have to be a feature length film. Then FRAGILE MOON came to me. 
I've been doing these interviews for a couple years now. Every year, there's at least one Chinese-language film. But I think FRAGILE MOON is the first to actually be set in Los Angeles. Can you tell us a bit about the process of telling an immigrant story?
PT: I am from an immigrant family. Traveling in between three different countries growing up (China, the USA, and Panama), I resonate deeply with the tough life of immigrants. In order to better portray King, I interviewed members of the LA Peking Opera Club. Meanwhile, I also spent a lot of time in old Chinese restaurants, observing how elder Chinese immigrants live their life. I believe this helped me to portray an authentic Chinese immigrant's life.
I imagine the casting process for such a movie can be rather difficult. Not only did you have to find skilled Chinese actors, but you were also on the search for someone who knew how to perform Chinese opera. How did you find your cast?
PT: It was very hard. I couldn't find anyone who is skilled in both acting and Peking Opera performing, especially in the States. So I decided to look for someone who is great at acting but also has some basic understanding of Peking Opera. I eventually found my actor for King in China, and flew him to Los Angeles to shoot the film. After he got here, we trained him for a week for the specific Peking Opera performance in the movie. 
This brings me to the subject of cinematic influences. Obviously the most celebrated film about Chinese opera is FAREWELL MY CONCUBINE. Can you talk briefly about your personal experience with Chinese opera, and how previous films about this subject may have influenced your filmmaking? Were there any other films that you maybe used as inspiration for FRAGILE MOON?
PT: I don't have any personal experience with Peking Opera. FAREWELL MY CONCUBINE is definitely one of my favorite films. So I probably was inspired by it subconsciously. However, FAREWELL is the only famous film regarding Peking Opera, so I intentionally tried to avoid making it my reference film. In fact, I used YI YI: A ONE AND A TWO and NOBODY KNOWS as my main cinematic references.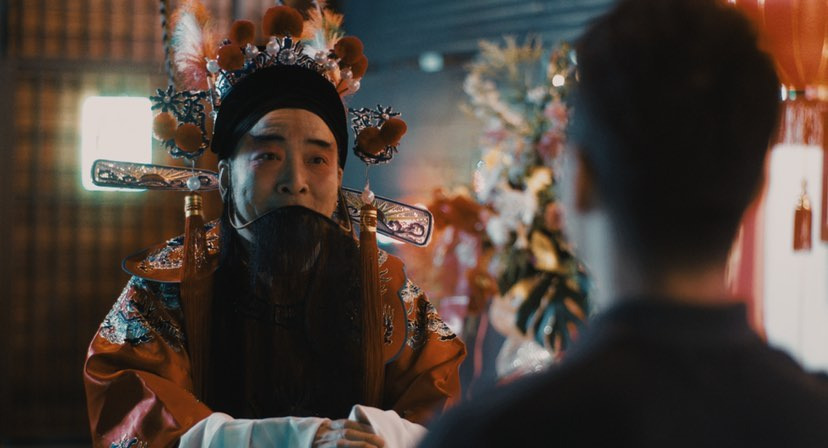 Can you share the history of the songs that are included in FRAGILE MOON? I imagine they all have pretty important historical and emotional value. How did you choose them?
PT: The Peking Opera that was in the film is The Fourth Son Visits His Mom. It is a story about the fourth son of the Yang family in Song Dynasty, who got captured by the enemy in the north for 15 years. He was forced to marry the princess of the enemy kingdom and fight for them. The Yang family thought he was long dead. After 15 years, the mother of the Yang family led troops to fight the enemy in the north. The fourth son was struggling to find a way to see his mother. This song talks about the son missing his mother, as they could not see each other because they are in two different countries. It is symbolically similar to the situation of King and his mom. There are no other songs better than this one. 
Tell us a bit about the rest of the creative team behind FRAGILE MOON. Was your crew mostly composed of NYFA students? What camera did you shoot on? 
PT: Most of my crew were composed of NYFA and Chapman alumni. There were some students in there as well. I shot with ARRI Alexa Mini.
What would you say was the hardest part of production?
PT: To be honest, it's all incredibly hard for a student film. We were dealing with multiple locations which are all inside Asian-populated areas. They are not used to being film locations, so the permits for them were a pain in the neck. The production design was also very hard. We were trying to create an environment that showcased a couple that lived in China for more than half of their lives. Their choice of furniture and decoration should be totally different than that of Americans. So we ended up having people bring four max-sized suitcases of props and decorations from China. And to give them the feeling of being poor, we picked all the furniture from the streets.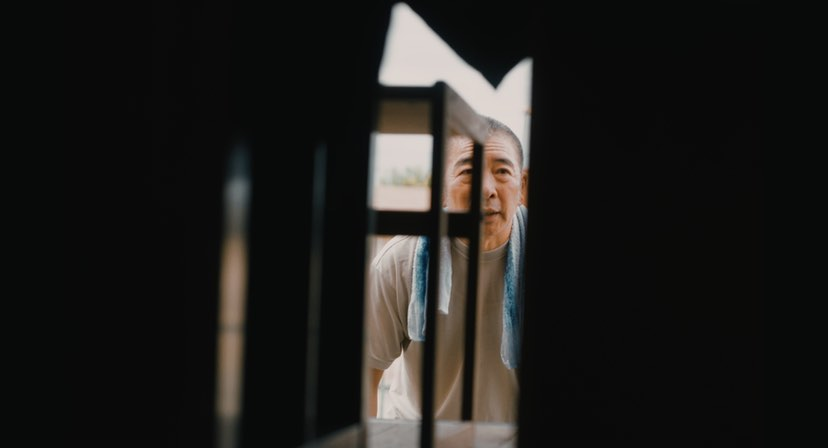 Is there anything you would do differently if you could do it all again? What kind of advice would you give to students who are on the path to making their thesis film?
PT: If I would do it all again, the only thing I would do differently is that I would use more American elements and more American extras on set. Talking about advice, I would say instead of considering if the story is cool enough, or if there are enough twists, make sure it is the most honest story from your heart first. I would say the more specific and personal the story is to you, the more relatable the story would be for your audience. 
Obviously the film has a festival run coming up, and with COVID-19 raining on everyone's parade, the future is pretty unpredictable, but do you have any plans for the future that you would like to share with us?
PT: I'm preparing my next project. I don't think it's too helpful to dwell on COVID-19 and how that makes our future unpredictable. The only thing I can do is to make sure when this pandemic ends, I will have my next projects ready to go. 
Catch FRAGILE MOON on the festival circuit and keep your eyes peeled for more of Phyllis' work in the future!