This year's batch of Student Academy Award nominees highlights a diverse, colorful blending of genres from filmmakers of all walks of life. In this interview series, Film Editor Sergio Zaciu sat down with all seven finalists of 2020's Narrative – Domestic section, hoping to learn more about their personal backstories, what brought them to the director's chair, how they made their respective films, and what exciting prospects await them next in their careers.
So before jumping into your film, UMAMA, I was hoping that you could introduce yourself to us. Where are you from? What drove you towards filmmaking? And how did you end up at New York University?
Talia Smith: I was born and raised in South Africa. I come from a very large, tight-knit family. Both parents' families are very loud and passionate storytellers, and so from a very young age I learned that keeping an audience engaged was a skill, and even more important than that, you don't start telling a story without having a great ending. I absolutely loved storytelling and so filmmaking felt like the natural course of progression for me with both my parents having worked in the industry in South Africa: my father is an editor and mother was a producer. From the age of eight I knew I wanted to be in film and on a layover in New York—where I spent the whole weekend in Toys"R"Us—I fell in love with the city and it became my life's dream to study at NYU.
Like many of the other Student Academy Award finalists, UMAMA seems to come from an extremely personal place. How many years into NYU were you when you decided that UMAMA was the film you wanted to make? Was it something you had in mind for many years, or did it all come to you at once in your final year?
TS: I was part of NYU Tisch's Film and TV program and it was in my second year there that I wrote an eight-page version of this script, originally writing it for myself because it was a topic I was struggling to comprehend. Coming to New York, I was no longer in a society where these kinds of stories were part of its DNA. When I would tell classmates that I had had a "domestic worker" my whole life, I could not articulate well enough that this was not all she was to me. I then began questioning why I felt such a strong need to justify this situation. The purpose of the script was not to make sense of these circumstances nor provide a solution but rather to simply state and recognize that they exist. The more I travelled between the two worlds of New York and South Africa, the more I felt the need to focus on this story.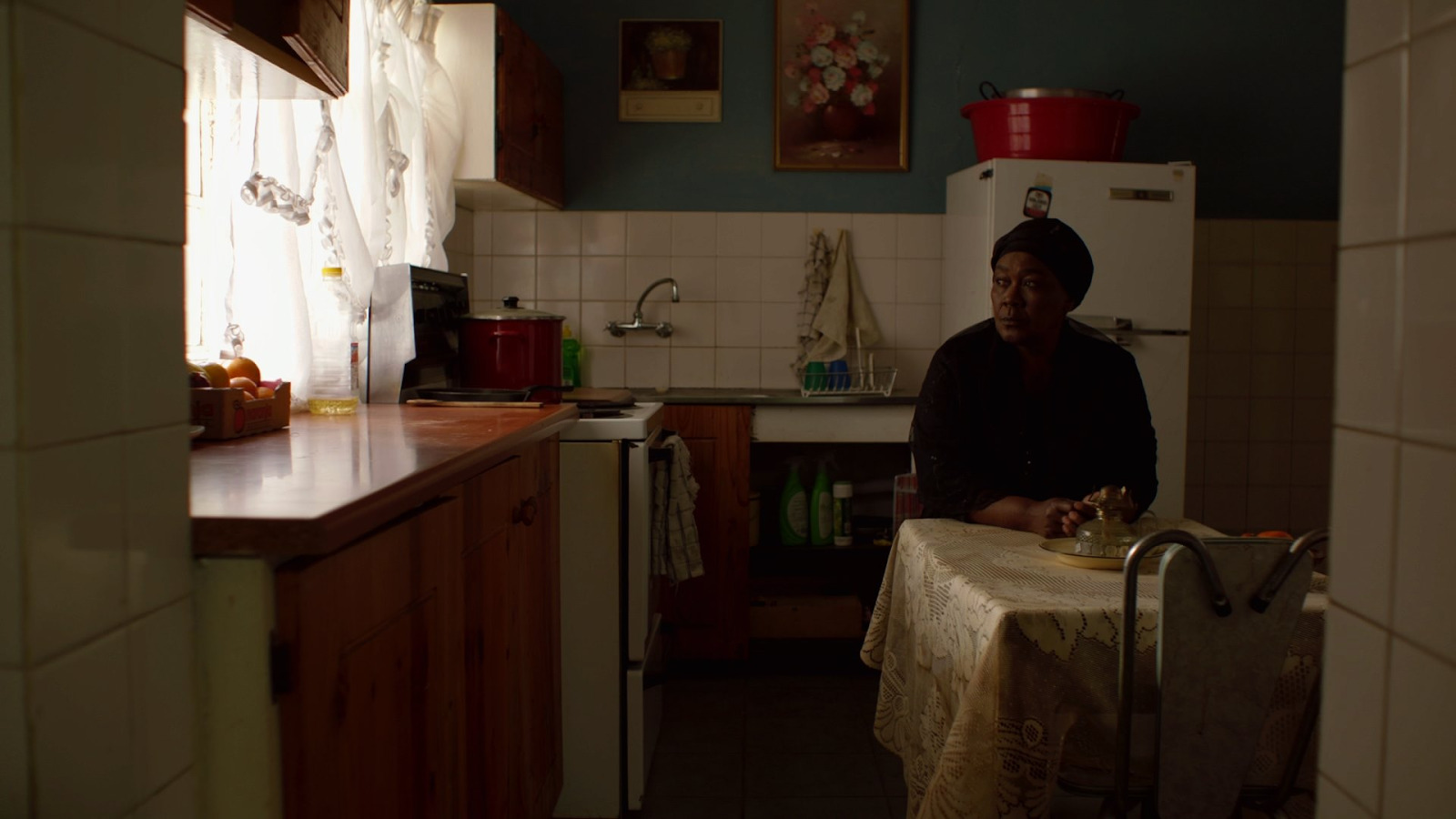 So a big trend among this year's finalists appears to be the idea of flying to your home country to shoot a thesis film. I think this is really great, especially because digital cameras are making this easier than ever before. What was NYU's response to this idea when you initially pitched it?
TS: NYU was great about it. I have to be honest, my initial thoughts were: "OK, maybe I'll pitch it and they will say no and then at least I know I tried." But when my professor actually chose my film for the allotment the real stress began. Now I was making a film in South Africa. NYU, my professors, and my classmates were incredibly encouraging about making the film and showcasing a new, different world. At the same time, the school wanted to make sure that we were safe and that we had all the necessary insurances in place. So there was a lot of administrative work we had to do. Thankfully my producer, Nora Zubizarretta, had experience working on films abroad with NYU. 
What was it like assembling a team to fly all the way to Africa with you? How many people flew out with you? And how do you know who is ready for this type of experience? I imagine that it's a pretty daunting task to fly so far away, so I'm always curious about the pre-production process that occurs before leaving the U.S.A.
TS: We flew out five people including me: our producer/AD Nora Zubizarretta, our DP Ryan Lee, our gaffer Stefan Nachman, and head of BTS and marketing Nikki Massa. I think the great thing about NYU is that you work with a lot of people and I think just by being on sets and in classes with them you get a sense of what they are like and whether they share a similar vision with you. For me it was very important for our American crew to understand that they were coming to South Africa and would need to adapt accordingly, not the other way round. I made an entire PowerPoint presentation on what to expect once they arrived, even down to the birds we have there, called Hadedas, which make a horrendous noise. Overall, they were incredibly excited and eager to learn, especially Nora (our producer) who had to learn a lot about different variables very fast. We also had crew on the ground in South Africa who would help with anything we could not physically do from New York. A lot of that was my mom.
Perhaps the most stressful part of this process is that you can't just come back for a reshoot in case a scene isn't shot to your liking. What kind of systems did you have in place to hold yourselves accountable?
TS: My DP and I had been working on our storyboard for a year and then when we got to South Africa, we went onto most of our locations and, using an iPhone, shot Nora and Stefan acting out the scenes. We cut that footage together to make sure we knew exactly what we would need on the day of shooting. On top of that we had our editor, Graham Smith, on set. So a lot of the time I would ask him whether he thought we were good to move on or if he thought we needed anything for the edit. Of course there are some scenes which took a bit more time in the edit but I think you just have to learn from them and move forward.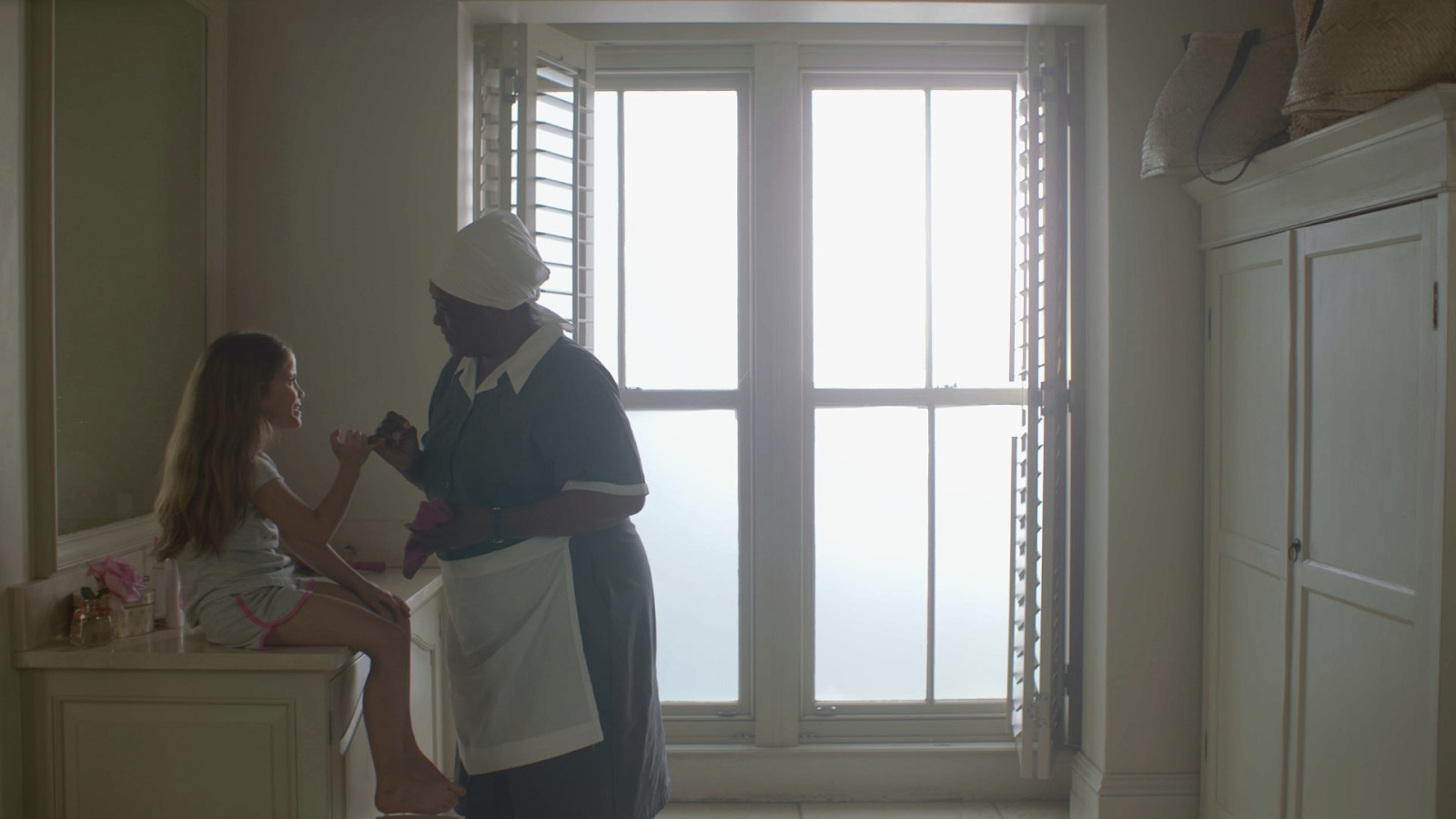 What was the casting process like? Did you cast the film from overseas and work with a local casting director?
TS: The casting and crewing up of UMAMA were probably the longest and hardest parts of making the film. Casting started seven months before production. I flew back to South Africa for the winter break where I held some auditions and we finalized the cast only one week before shooting commenced. The process of finding each of our actors has its own story, but I truly feel that each of them were sent to us by the film gods. I had many agencies trying to help me, but with the film being so low-budget there isn't as big of a network as there is in LA or New York. So I did a lot of digging and sent blast emails to drama departments in schools and universities. Eventually there was a post on a Facebook group called Joburg Jewish Mommies—let me tell you, there is nothing this group cannot source for you—which led us to find Shelley Meskin and Lea Rofail—our mother and daughter. We connected with an up-and-coming talent agency, I-con International, who gave us to Wendy Langarmore and Prince Dube—Sibongile's neighbours. Both our bullies, Sabello Ndumo and Keitumeitse Mbatha, were recommendations from friends studying drama at local universities. Our original lead for Thabiso was cast in an South African TV series one week before the shoot and so I flew back from New York and went straight into an audition with Malibongwe Mdwaba. I sat there with my mom and after his performance we both looked at each other and said "Are we jet-lagged or did angels send him to us?" It was the latter, definitely. Having Connie Chiume, who acted in BLACK PANTHER and is a South African acting legend, was an absolute blessing for this film and happened in the craziest way. I had seen a DP post picture of her on Instagram and I thought she would be perfect for Sibongile. When I went to her Instagram she had just downloaded it that day and her phone number was in her bio (on accident I think). So I got my mom to call her, because I could not call internationally, and ask whether she would be interested in speaking with me. We were able to connect and she agreed to do the film as she felt the subject matter was important. Needless to say her phone number is no longer in her bio.
Did you bring equipment from New York or did you rent everything locally?
TS: We brought our camera with us and then we rented from the local Panavision in Johannesburg.
Were there any big surprises during the production of the film, positive or negative?
TS: There were definitely more positives than negatives. And most of the negatives actually worked for, not against, us. Besides having to recast our lead character seven days before the shoot, on our first morning of shooting we woke up to a message that our baby was sick and we had to find a new baby in three hours. Luckily, one of our producers, Lea Sharples, used to babysit for a little boy whose parents kindly agreed that morning. On our second day of shooting, the neighbouring property owner started drilling for water for most of the day which put our sound department under immense stress and pressure and then a day later, an hour before the scene where Sibongile looks out the window as the rain pours down, the local municipality switched off the water supply to the area as they attended to some unscheduled repairs. Luckily we had Stefan (our gaffer) save the day by spraying water from his mouth onto the window. I think the biggest surprise for me was that even though this story was based on a specific incident, it rang true for so many of our actors and crew on set. It was incredible to see everyone sit around our table as we read the script and then share their own stories, which unfortunately, very much emulated that of Thabiso and Sibongile's. It became a journey of unpacking the fabric of South African narratives and the shared trauma of so many. Seeing Susan, who the story was inspired by, react to the process of the film was definitely the most memorable and impactful part of filming. She was involved in the entire process; she was on set and even acted as an extra. She told the cast and some of the crew her story and from then on everyone knew the weight of what we were trying to do. This was a very powerful journey to have gone through together.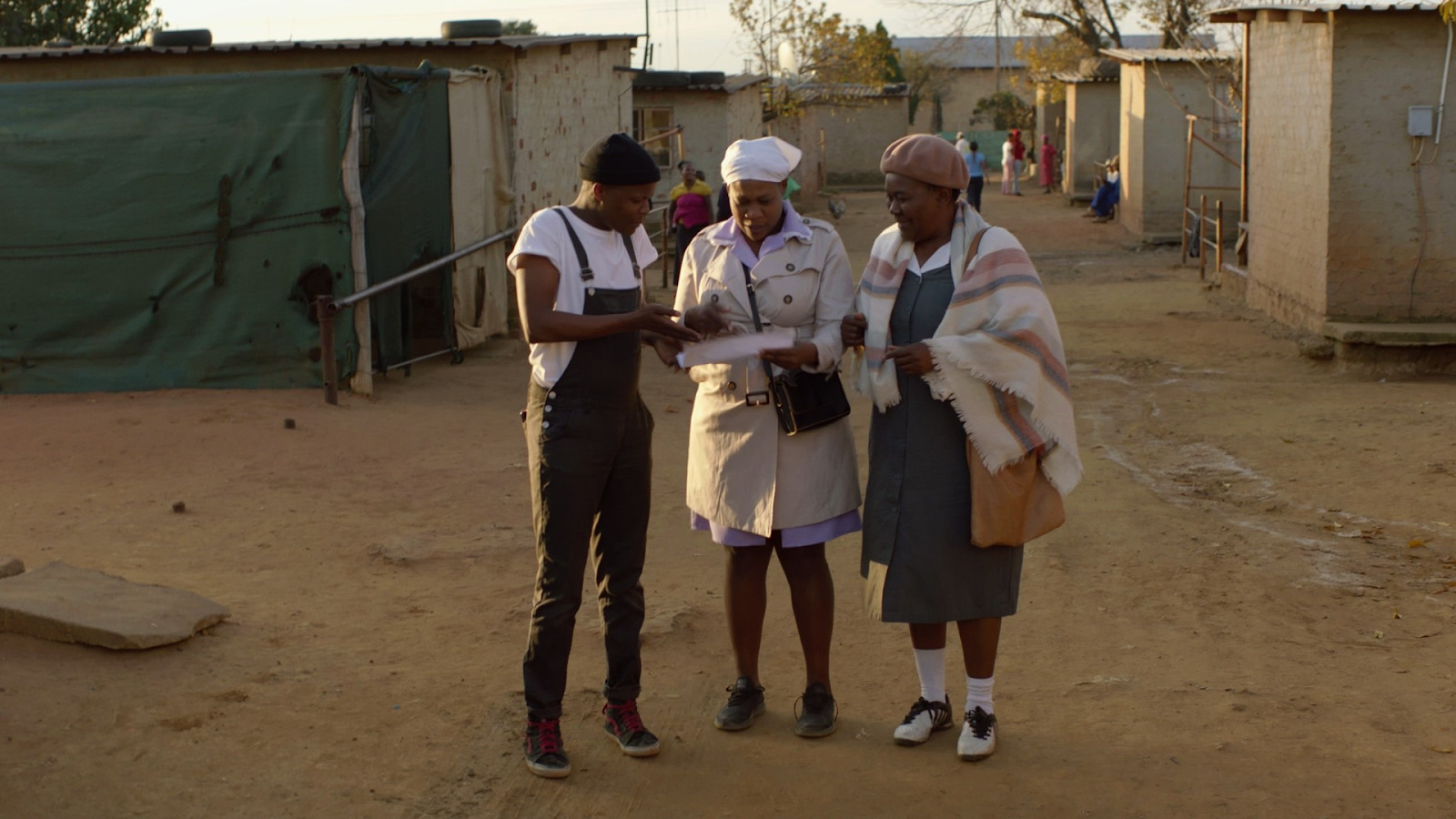 I always feel like communities outside of L.A. and New York are more hospitable towards film crews. Would you agree?
TS: Definitely! I think there was a massive comfort in going back to my community in Johannesburg who were all very eager to play a part—not just because it was a movie for the U.S., but because the subject matter was very personal to most South Africans. Most of our locations were local schools and even my high school, King David Linksfield, gave us an abandoned house on the property to use as the interior for Sibongile's home. We had a local supermarket, Pick and Pay, who donated meals to us every day for lunch and a production company/studio, BOMB, who supplied us with tons of props and even let us use their studio spaces for some interiors. I also feel like in New York or LA you have to be very careful about people who might not want to be filmed, but in South Africa everyone wanted to be in the movie which definitely helped for our "shanti town" and "assembly" scenes. I also roped in my family and family friends who offered to help on set and as extras. I don't think I could have done this on our budget without my community helping the way they did. 
Did you use any pre-existing films as visual references to guide you through the production of UMAMA? In terms of story, I actually thought quite a bit of Cuaron's ROMA.
TS: I was actually inspired quite a lot by South African TV commercials. I think South African commercials are beautiful both visually and narratively and depict my home best. We were half way through pre-production when ROMA came out and I was nervous to watch it for some reason. But I eventually watched it with my family who all commented on the same things—the pace and symbolism. This is something I tried to emulate in UMAMA. Some other films that I turned to for inspiration were THE BOY WHO HARNESSED THE WIND, YESTERDAY, and TSOTSI. 
If you could go back in time and give yourself advice before flying to Africa to make this movie, what would you say?
TS: That's a tough question because I feel like I learned and gained so much from this experience, I wouldn't have had it any other way. I would just say trust your gut. 
Obviously the film has a festival run coming up, and with COVID-19 raining on everyone's parade, the future is pretty unpredictable, but do you have any plans for the future that you would like to share with us?
TS: That's one of the most often-asked questions. I don't have an exact next step, but I know that I am passionate about South African narratives and showcasing our talent. I think people only know what they are exposed to and I would love to expose more people to the incredible stories I heard, learned, and witnessed growing up.
Catch UMAMA on the festival circuit and keep your eyes peeled for more of Talia's work in the future!