It's another music roundup, featuring the tremendous return of Arab Strap and another reliable turnout from Pink Siifu and Fly Anakin!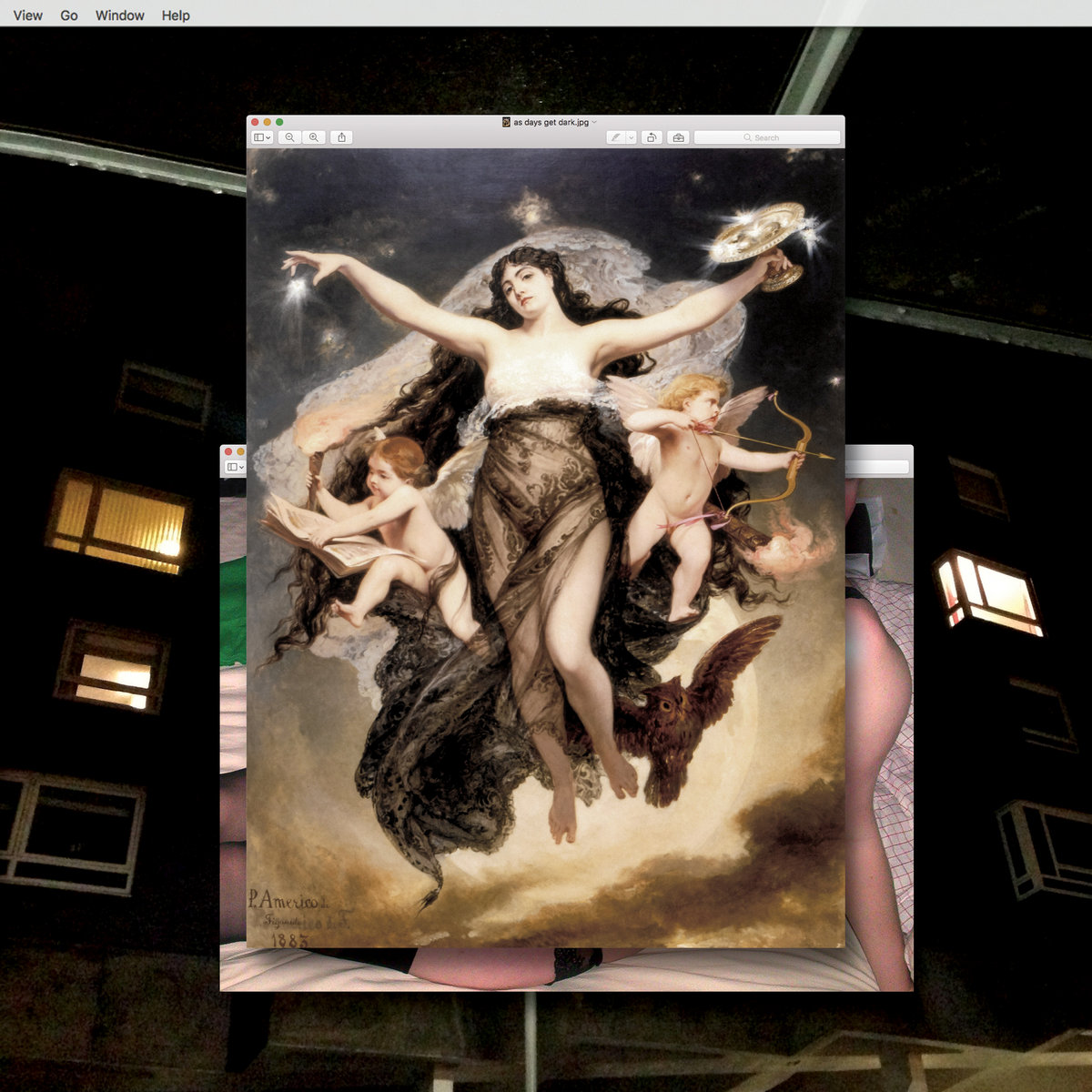 Arab Strap – AS DAYS GET DARK
Genre: Post-Punk, Slowcore
Favorite Tracks: "The Turning of Our Bones," "Another Clockwork Day," "Here Comes Comus!," "Sleeper"
I went into AS DAYS GET DARK totally blind. 
I listened to Arab Strap's latest because of the spectacular album cover, ignorant of its sound or the duo behind it returning for their first record in 16 years. I don't know how it measures up to their previous records; all I know is that AS DAYS GET DARK is one of the best records I've heard in years, a haunting, grotesque, yet deeply human experience. It feels like Arab Strap's most composed and synthetic record to date. Aiden Moffat's Sun Kil Moon-esque spoken-word is present and engrossing with his hushed Scottish accent narrating over late-night escapades and the terror of growing old and drug addiction, yet the record also lets him get more melodic on the danceable, Sisters of Mercy-like drum machines on "Here Comes Comus!" The instrumentation is nothing short of serene, with twisting arpeggios, steady patters, cinematic violins, and even some jazzy horns on "Sleeper" pulling you into a hypnotic state—the album as a whole is a tad homogeneous and there's no real crescendos, which seems to be a common complaint about Arab Strap, yet it's so beautiful and well-mixed and performed that you won't care.
But it's the lyrics that remain the highlight, a mix of gallows humor, high-fluent vocabulary, and a constant sense of danger and skeeviness. Whether it's describing a parable for immigration on "Fable of the Urban Fox," a sanitation worker cleaning up a Mardi Gras-like festival on "Kebabylon," or using the journey of a train as a metaphor for addiction on "Sleeper," the writing is funny, thought-provoking, and provocative in all the right ways. Longtime fans need not fear: their trademark vocal and lyrical style are here, and even though the music is the most melodic and electronic it has ever been, AS DAYS GET DARK is nothing short of a bone-chilling masterpiece. If the idea of someone poetically describing sex and masturbation back-to-back on the first two tracks sounds like your idead of a good time, check this out. [Blake Michelle]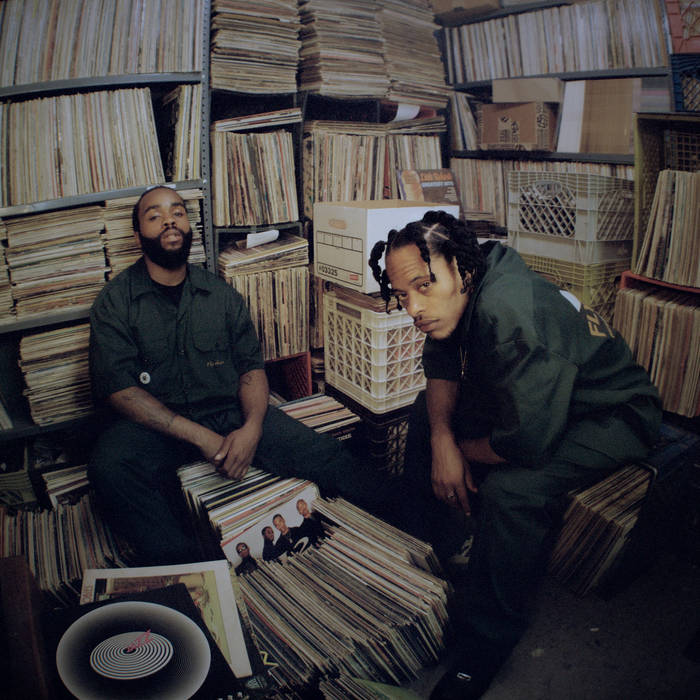 Pink Siifu and Fly Anakin – $MOKEBREAK
Genre: Underground Rap
Favorite Tracks: "3 Dope Boyz," "L's," "Remote Relocation"
Underground rap is having a moment with collaborative projects; we covered both Your Old Droog and Tha God Fahim efforts last week, and last week we were blessed with The Alchemist's Armand Hammer vehicle HARAM, Young Dolph and Key Glock's DUM AND DUMMER 2, as well as Pink Siifu and Fly Anakin's own collaborative sequel, $MOKEBREAK. A truer sequel than Droog and Fahim's THA YOD FAHIM was to THA WOLF ON WALL STREET, $MOKEBREAK finds Siifu and Anakin still trying to outrap one another from the imagined record store FlySiifu's, moving from the presumptive front of the house to the back alley for the titular time off. Like its predecessor, a who's who of talent occupying the same experimental lane of hip hop breeze through the door to ply their trade. The stylistic differences between Siifu, Anakin, and their guests sustain the project: this a purist's experience that lines verse after verse up with naught but a short skit to break up the onslaught of mid-tempo rapping. In less capable hands the lack of hooks and solid but uninspiring production would make for a bland listening experience, but with this much rapping talent, $MOKEBREAK is a hazy, modest success.
Going in lacking familiarity with Mutant Academy member and Richmond, VA native Fly Anakin, coupled with a jarring introduction to Pink Siifu by way of his explosive, raw 2020 project NEGRO, left me with no idea what to expect from this EP. Low on that list was what it actually is, a slick, muted opportunity for two artists with existing chemistry to loosen up and deliver some meat-and-potatoes raps with their pals behind a (COVID-appropriate) imaginary record store counter. I can't describe how unexpected the transition from the ragged edges and powerful rage of NEGRO to the twinkly keys and spacey production of $MOKEBREAK is. Gone is the adherence to much of a theme, much less one as powerful and difficult to capture as generational anger and injustice, in favor of a welcoming, communal environment. 
The results ultimately are pleasant and rewards different levels of focus; the dreamy production and distinct vocal inflections of the involved artists on $MOKEBREAK are great for lo-fi background soundtracks, but Siifu, Anakin, and their guests are skilled enough to usually reward careful listening. Siifu raps with a quiet urgency, letting his pronunciation vacillate between languid and sharp. Anakin delivers more bite, and his ability to tangle dense, compounding rhymes is another consistent highlight. But they and most of the featured artists rap in a meandering, abstract style that is alternately interesting and at times too scattered to really sink your teeth into. That's not say no one knows their way around a straightforward point or punchline; Mavi delivers a heater on the group cut "Tha Divide", rapping "I pop a lonzenge because my voice is how I pocket cash / so I can understand where they comin' from when talkin' trash". Ultimately, $MOKEBREAK is another helping of the consistent quality they delivered on FLYSIIFU'S, inviting a new but equally appropriate cast of contributors and letting a steady stream of solid verses carry the runtime. [Corey Guen]