It's another Bandcamp Friday, meaning Bandcamp will be waiving their share of revenue in order to help artists impacted by the pandemic. With that in mind, enjoy another installment of Bandcamp Picks of the Week!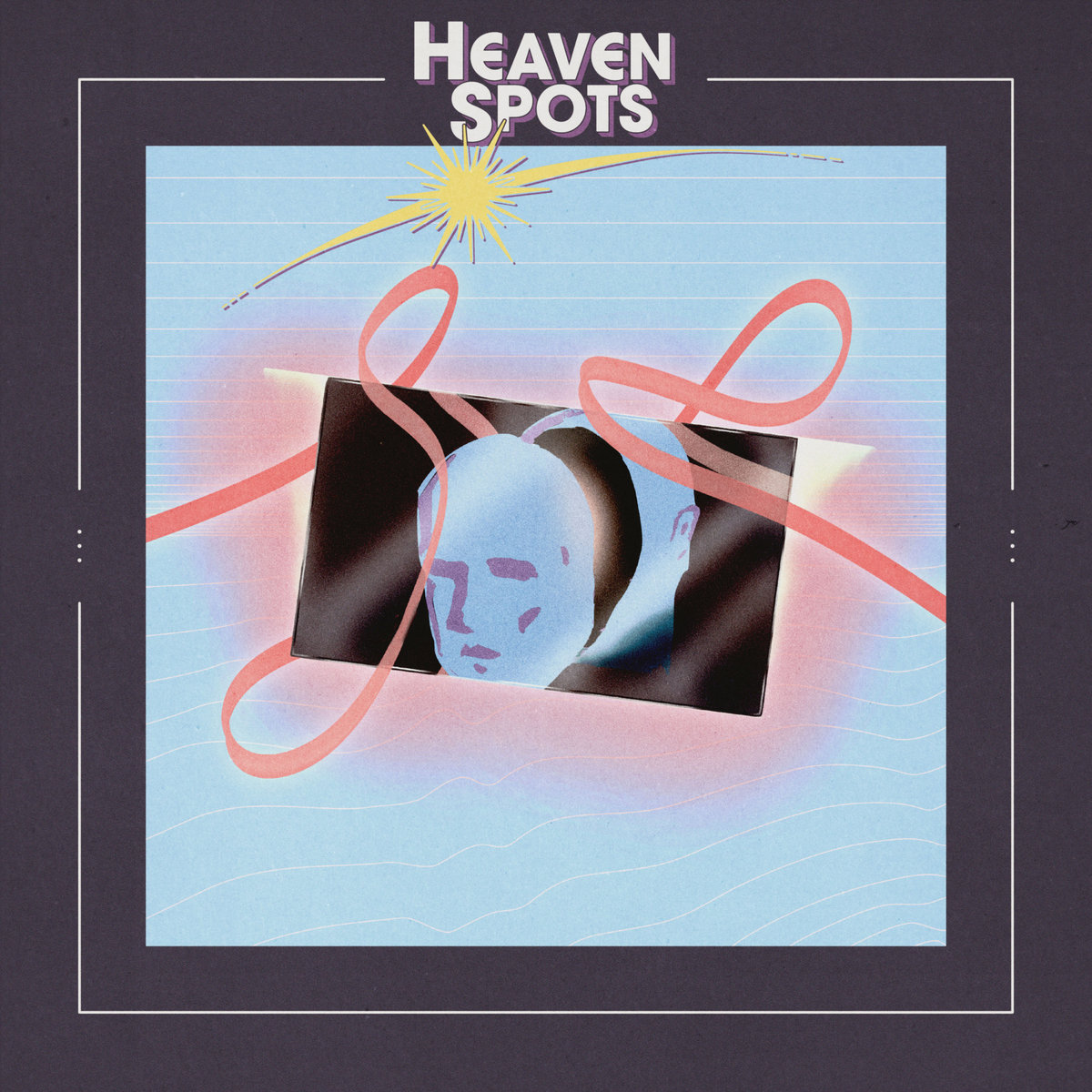 Growing Pains – HEAVEN SPOTS
Genre: Power Pop, Indie Rock
Favorite Tracks: "Drifting," "Houseboat," "Sancho"
Over the past couple of years, Portland has been a hotbed for some of the most talented and underrated groups in all of indie rock. Labels like Good Cheer Records and Tender Loving Empire both spent the better part of the last decade housing a cornucopia of tirelessly innovative bands that never broke through into the mainstream, resulting in a handful of artists abandoning the area for greener pastures (Strange Ranger, Turtlenecked, Babehoven), and even a few that just ended up quitting music altogether. This year, however, a fresh crop of new faces has quietly emerged on the scene, including Alcopops, Tuesday Faust, and most recently Growing Pains with their excellent debut HEAVEN SPOTS.
Channeling angsty power pop through kaleidoscopic swirls of dream pop and performed with the infectious energy of fourth wave emo, HEAVEN SPOTS is one of the best and most realized debuts of 2020. Album opener "Orange Sunshine" gently drifts and sways amidst a haze of rippling guitar lines before erupting into a blown-out cacophony of sounds, which the band pulls off with ease. The band flirts with jangle pop on "Drifting" and "November," locking into irresistible grooves without sacrificing their unwavering spirit, the latter of the two sort of sounding like Crumb if they were signed to Topshelf Records. Growing Pains started working on the songs that comprise HEAVEN SPOTS while they were still in high school, most evident on album highlight "Houseboat," a scrappy sub-three-minute rocker brimming with the energy and excitement of going to your very first house show. Clocking in at only 26 minutes, HEAVEN SPOTS positions Growing Pains as one of the most promising new bands to come out of Oregon in a long time, and it's the perfect introduction to their wholly original style. Cop the record on Bandcamp today. [Michael Brooks]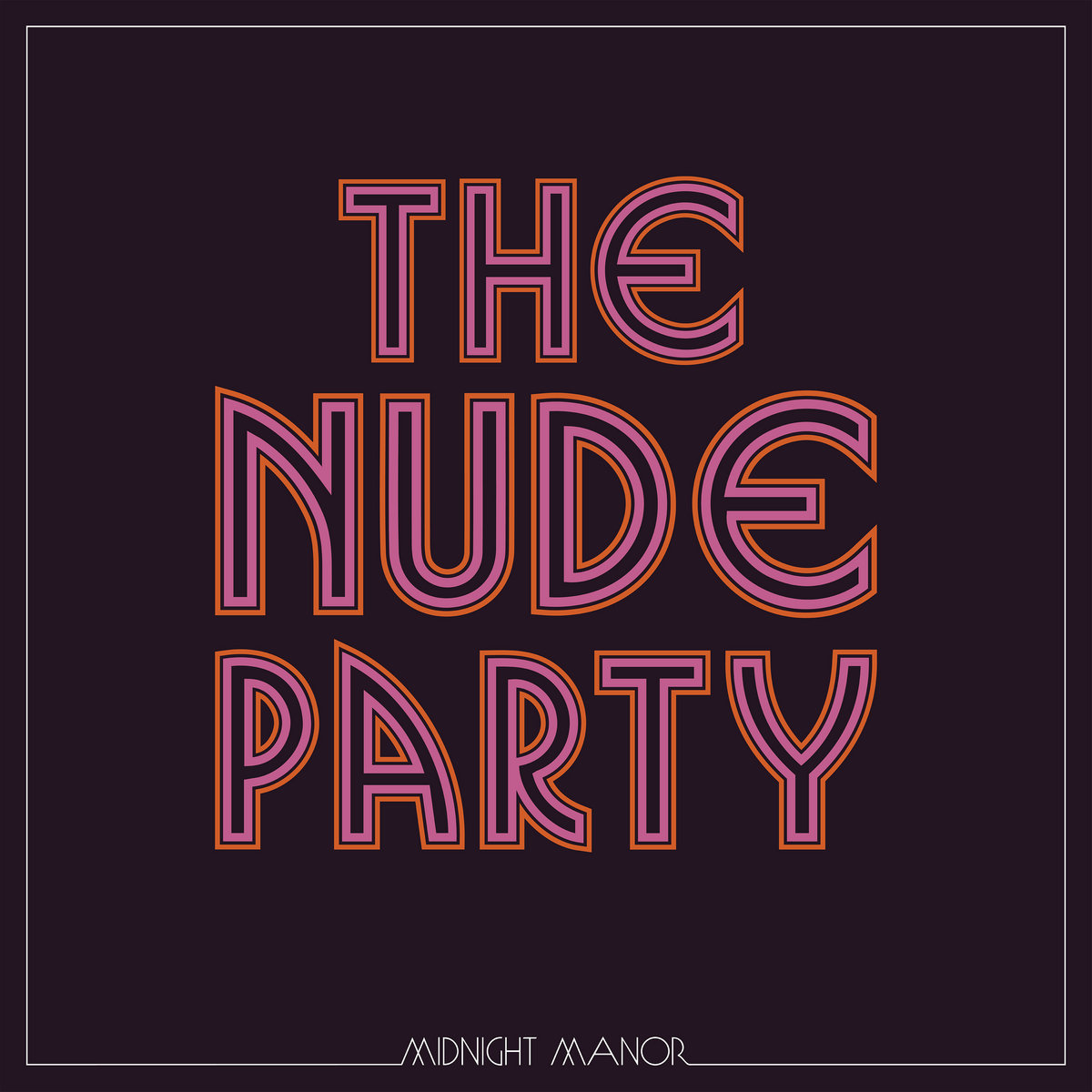 The Nude Party – MIDNIGHT MANOR
Genre: Blues, Garage Rock
Favorite Tracks: "Nashville Record Co.," "Pardon Me Satan," "What's the Deal," "Shine Your Light"
There was a surprise tucked in with the copy of MIDNIGHT MANOR that arrived on my doorstep: a pack of rolling papers "made from 100% organic, recycled Bible paper," emblazoned with the (very fitting) track title "Pardon Me Satan." It's a small token of the playful irreverence that makes the band so memorable, and it sets the mood for the album. Roll up, light up, and step inside-you're about to have a hell of a good time.
If The Nude Party's eponymous first album was an Americana road trip, MIDNIGHT MANOR is the destination. Top to bottom, it's full of the same raucous joy that fueled the first album, but this time we get to see the band's melancholic side too. Breakup crooners "Things Fall Apart" and "Time Moves On" find the band reflecting on heartbreak with warbling guitars and a wailing harmonica. They fall into a legacy of lonesome cowboy songs, but as a six (or seven, depending on how you count) person band, there's a campfire camaraderie inherent in their sound that soothes the ache.
Don't worry if you ain't in the mood for bawlers! MIDNIGHT MANOR has brawlers aplenty, with two standouts early on in the jangly, HEATHERS-inspired opener "Lonely Heather," and the yeehaw descent into sin of "Pardon Me Satan." And if you're looking for something a little less rowdy, the album's acoustic closer, "Nashville Record Co." is a tongue-in-cheek treat that, quite frankly, has everything you could want from a song: beautiful pedal steel guitar, tasteful yodel-esque moments, and one hell of a kazoo solo. In case you couldn't guess from their name, The Nude Party is a band that knows how to have a good time, and with MIDNIGHT MANOR, you can bet your boots they make sure that you do too. Get yourself a piece of the party over on Bandcamp.  [A.E. Hodge]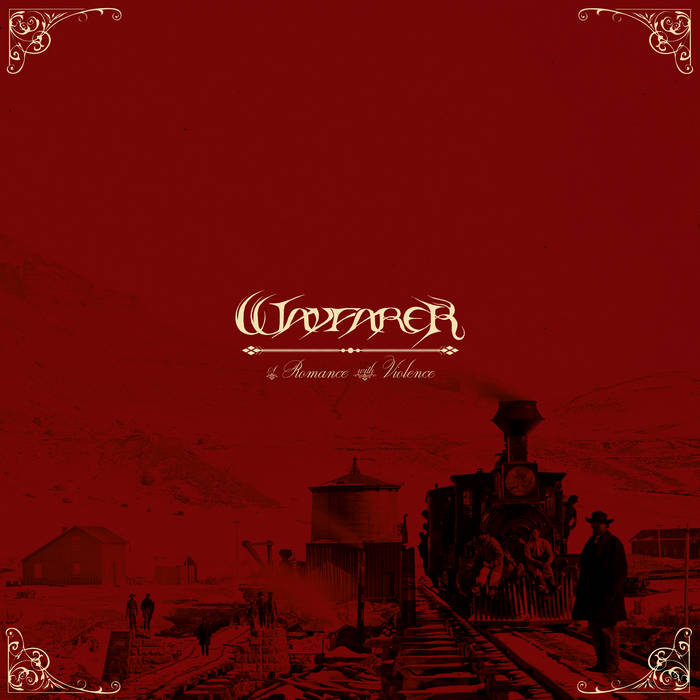 Wayfarer – A ROMANCE WITH VIOLENCE
Genre: Black Metal
Favorite Tracks: "The Iron Horse (Gallows Frontier, Act II)," "Vaudeville"
Here's a quick tip: You combine the genre of the western with anything, it's gonna be dope. A western horror movie? Let's run it. A western comedy? Great. A western samurai movie? They rule. The western blockbuster? Okay… I concede for the most part that hasn't worked out too well for us (see: ALIENS VS. COWBOYS, WILD WILD WEST, WESTWORLD… yeah), but I'd like to point out that's more a flaw in execution than a failure of ideas. If you haven't seen THE GOOD, THE BAD, AND THE WEIRD, add that to the list. 
So I ask: Why would the western not work with metal music? Certainly the dusty pianos and folklore campfire guitar of the ol' west have cozied themselves up against plenty of gothic folk music and, by proxy, some black metal, but I'm hard pressed to think of a band that fuses the two things with as much straightforward sincerity as Wayfarer. With songs like "On Horseback They Carried Thunder" or "Deathless Tundra," the Denver-based black metal outfit have been carrying a torch for such a specific collision of ideas so clearly that you'd be forgiven for not considering the cowboy to be more central to the genre amidst more traditional associative imagery like vikings or even pirates.  
A ROMANCE WITH VIOLENCE, the group's latest album, is about as much fun as I've had crawling into a metal release in 2020. Metal music playing dress up and costuming in cinematic themes can feel overbearing and silly when done without tact, but Wayfarer find a way to make the gallop of horses and the smell of gunpowder lingering after a shootout feel simply part and parcel to the genre. On "Masquerade of the Gunslingers," Wayfarer craft a 10-minute cantering epic that ends amidst husky, guttural howls and an explosion of guitars signalling to let the lead fly. Both separate ideas shouldn't be able to work together so plainly; on the one hand we have metal music that is both musically dynamic, technically sound, and profoundly engaging, and on the other the visual imagery of Monument Valley or a Clint Eastwood quick draw, that they combine without being overtly over-the-top is a testament perhaps as much to the band as the ideas themselves. A ROMANCE WITH VIOLENCE closes with a track called "Vaudeville," a 10-minute journey through coal mines, one-horse towns, mountain passes, and the open plains, not quite a true ride off into the sunset but nonetheless an isolating, monstrous, self-contained epic. It's a powerful closer. And all the while, Wayfarer make such ambition seem so easy. A ROMANCE WITH VIOLENCE is available on Bandcamp. [CJ Simonson]