Bandcamp Picks for the week of 11/12/20 featuring Nailah Hunter & Sinai Vessel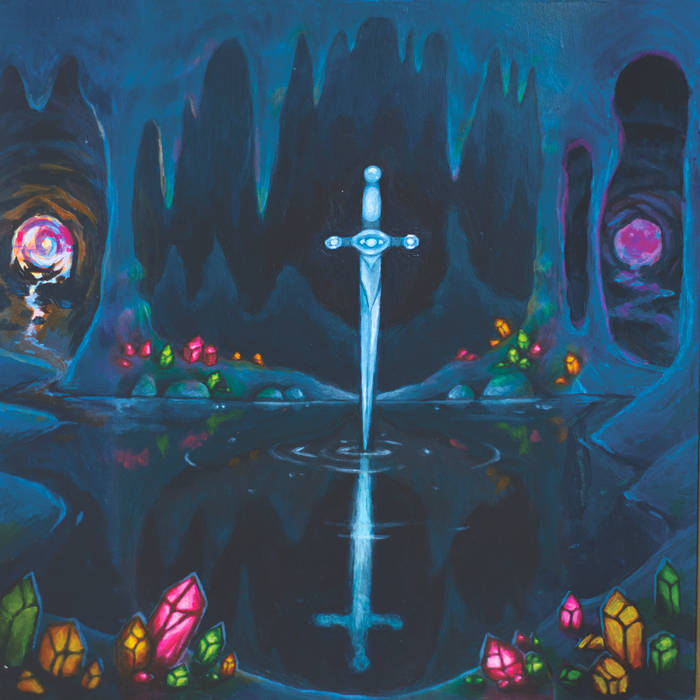 Nailah Hunter – SPELLS
Genre: Avant-garde, New Age
Favorite tracks: "Soil: Song From Silence," "Enter," "White Flower, Dark Hill"
With its strip malls, stucco, and beaux-arts architecture, cosmetically Los Angeles doesn't seem like a city that would historically be the epicenter for avant-garde harp music. However, the legacies of artists like Alice Coltrane and Dorothy Ashby have ingrained themselves in the city's musical lifeblood. Nailah Hunter carries on these traditions on her lovely debut EP, SPELLS, an 11-minute collection of ambient incantations that fit perfectly alongside her musical peers on the left-field jazz and experimental label Leaving Records. SPELLS opens with mystical choral music and harping on the track "Soil: Song From Silence." The piece almost has a flamenco energy that coyly peers through the pearly plucking of its strings, but the gregorian chant-y vocals that gently churn in the background make the track feel vaguely gothic and pastoral. With their wiry FM synthesizers, "Enter" and "White Flower, Dark Hill" have a glistening, diamond-like '80s sheen that recalls Daniel Lopatin's UNCUT GEMS score. However, where that soundtrack evoked the claustrophobic reflectiveness of a city's financial district, Hunter's harping somehow keeps even the EP's synthiest moments transcendental and meditative. In the same vein as Mary Lattimore's excellent new record SILVER LADDERS, Nailah Hunter's debut merges 18th century aesthetics and imaginative modernism to further propel a new renaissance for neoclassical music. You can find SPELLS on Bandcamp today via Leaving Records.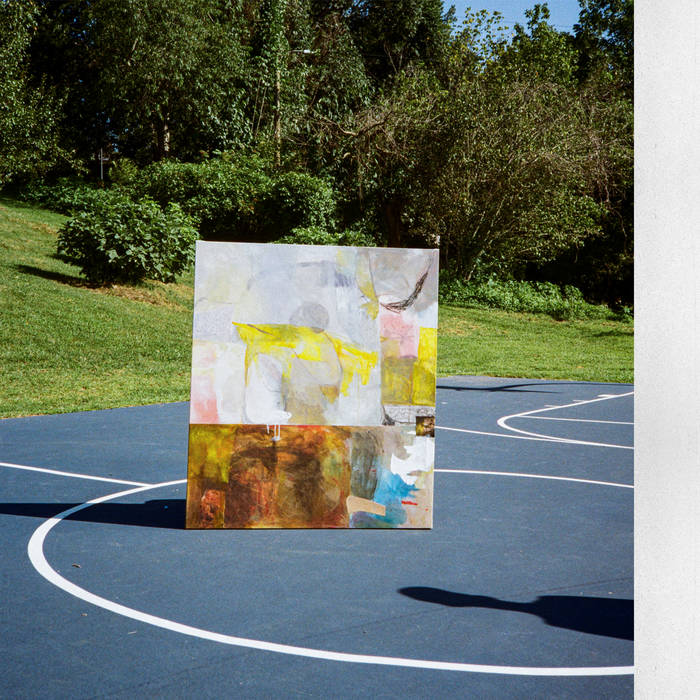 Sinai Vessel – GROUND ASWIM
Genre: Emo 
Favorite tracks: "Where Did You Go," "Shameplant," "A Must While So Near," "Birdseye," "Guest in Your Life"
I wish I could claim to be a longtime fan of Sinai Vessel. GROUND ASWIM is a record I put on because I saw a number of people I respect posting about how excited they were for it, and posting with the type of emotive exuberance that makes me feel like I'm missing out on something. The second full length from the Nashville solo-artist-turned-three-piece-turned-solo-artist-once-again is a bleary slice of largely-unplugged emo that recalls records like Beck's SEA CHANGE or Bright Eyes' LETTING OFF THE HAPPINESS. With its pitter-patter dynamics and Southwestern sunset glow, it's no surprise that it came to life at Texas's Lazybones Audio, the same studio where Lomelda has recorded the bulk of her music.
GROUND ASWIM is a stark contrast to the raucous, mid-aughts radio rock-y electricity that defined Sinai Vessel's first two endeavours, PROFANITY and BROKENLEGGED. Where those releases felt indebted to Japandroids or even pop acts like Fall Out Boy, GROUND ASWIM recalls Ben Gibbard's rawest songwriting. "Where Did You Go" and "Shameplant" open the record with wirey riffing that effectively employs subtlety to capture the humid melancholy of Sinai Vessel frontperson Caleb Cordes's Southern home turf. "Birdseye" is energetic and upbeat but refined, and "A Must While So Near" feels like a mathier Waxahatchee, were Katie Crutchfield to pull from TRANSATLANTICISM instead of Joni Mitchell. The record's best moment, however, comes on "Guest in Your Life," a wide-open-highway style ballad that somehow sounds a bit like JOSHUA TREE-era U2, but also serves as a wonderful reminder as to why Sinai Vessel has shared stages with artists like Peaer and Lightning Bug. "If I was a guest in your life I would likely understand / We were always flirting with permanent residents / Bringing in a shirt or two was hardly moving in," Cordes trails off on the track's opening lines, his Conor Oberst-y lisp wonderfully complementing his downcast songwriting. It's the type of song that, as a teenager, I would have looked to for an explanation of the tribulations of love when I was still too young to experience them for myself. Swapping the drum-mashing for folkiness, GROUND ASWIM lets its songwriting define its place in the emo revival canon, and because of that it's sorrowful in a way that induces unavoidable leaden empathy. Spin the record on Bandcamp today.