It's our Bandcamp Picks of the Week, featuring Booter's queer twee pop extravaganza 10/10, and Toumba's body shaking dance EP ROSEFINCH!
Booter – 10/10
Genre: Indie Rock, Twee Pop
Favorite Tracks: "Call Me Upset," "Hard to Hold," "Anywhere I Go"
I love when the dream of the '90s is soundtracked by jangly guitars and a singer with a unique voice. The golden days twee pop from labels like K Records, Kindercore, or all the Elephant 6-adjacent bands that left their mark on the indie genre. Dressy Bessy, Heavenly, Bunnygrunt. Cutesy bands writing sweet songs about their crush and longing for absolute love supreme. A time when you told someone you liked them by spending hours in front of your stereo compiling your feelings in the form of songs onto a cassette in the perfect order with a handwritten tracklist. For those of us who still adore that bubblegum rock with a more modern aesthetic, look no further than Booter.
Booter's debut full-length 10/10 is 30-minutes of sweet and innocent songs filled with longing, regret, and unrequited love. It also marks the first time Alannah Walker, formerly of Canadian indie duo Cannon Bros., has written openly queer lyrics. Yes, this record is adorably queer. Take "Crushin'," for instance, a song about being gay and how Walker is "Crushin' always / On the straight girl." It's absolutely relatable for those of us who have found ourselves in the exact place, pining away for someone who doesn't identify in the same way. "Call Me Upset" brings to mind FOOLISH-era Superchunk, as Walker tries to set boundaries with an ex. "Anywhere I Go" is the cutest love song of 2022, and "Hard to Hold" comes in loud, fast, and just as adorable. They conjure memories of high school romances, where innocently holding hands can make you feel spectacular like you're both floating out in space. On the title track, Walker sings, "Don't come crying on my shoulder / When you need a friend." Bassist David Schellenberg, also of the band Tunic, sings lead on "Seventeen," a song that sounds a bit like Yuck, another band influenced by the indie rock of the '90s. (It also sounds a little like Pavement, so go figure.)
Booter's 10/10 was released this past September but fell through the cracks pretty swiftly. It's a shame that a band that fits so well with their peers like The Beths, Alvvays, and Illuminati Hotties, and whose influences reflect such a sparkly era in a very specific genre, aren't getting scores that match its title. But maybe somewhere down the line, much like so many twee bands they aspire to be, Booter will be the gem dug from some record store bargain bin that strikes great inspiration in someone young. Check it out here. [Jack Probst]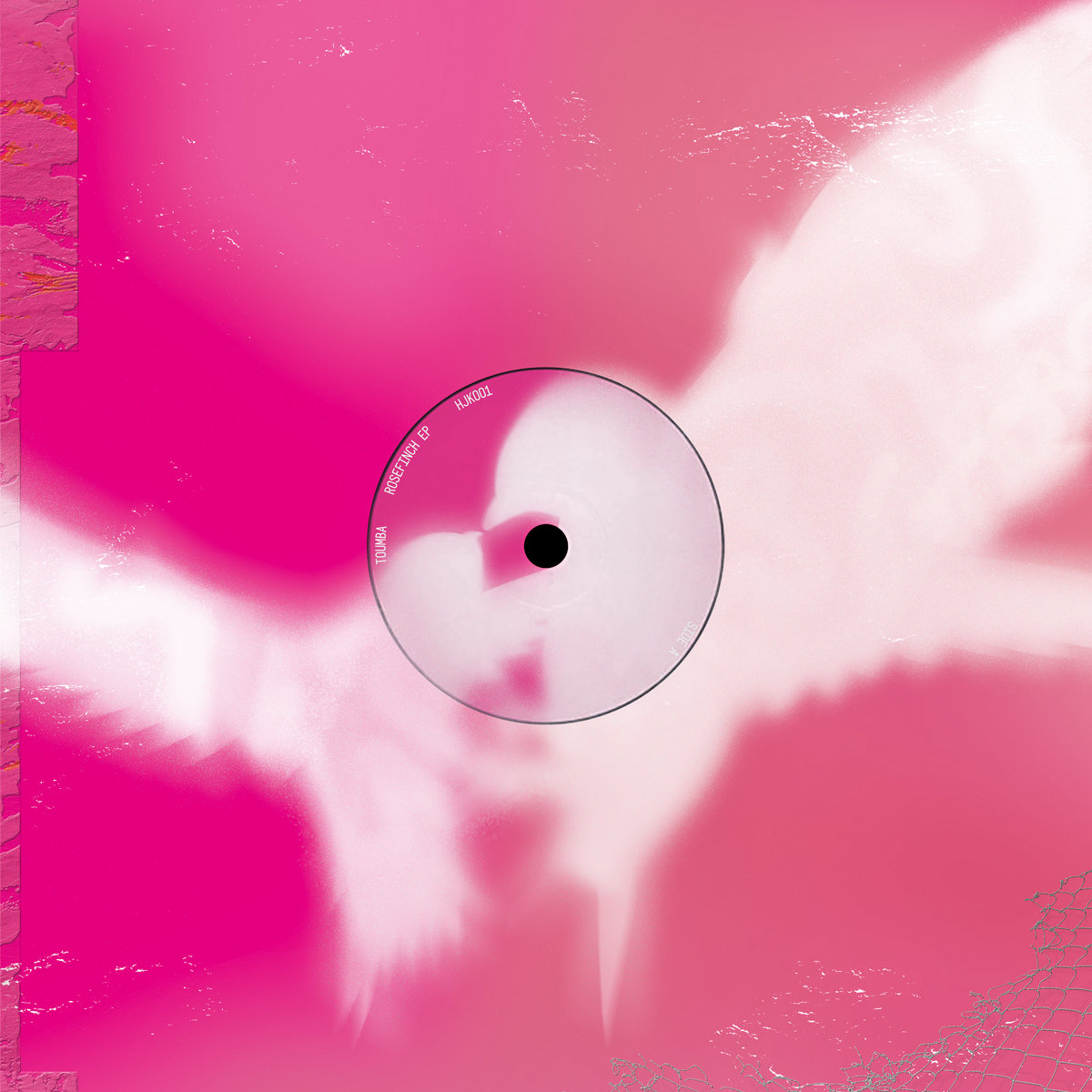 Toumba – ROSEFINCH
Genre: Electronic, Dance
Favorite Songs: "Tidallal," "Sa7rawi"
I have never (and likely will never) gone to a nightclub to dance. (I have, however, eaten a sandwich at one.) I'm not a spiritual man, but I think dancing alone in one's apartment is the closest act to communing with God. And yet I'm forced to reconcile with that very idea as I enjoy ROSEFINCH, a new five-song EP from Jordanian producer Toumba. Because if the 24 minutes here accomplish nothing else, they demand to be consumed from a sweaty dancefloor surrounded by 300 total strangers.
There are moments when Toumba readily embraces a more "populist" bent to his sound, which spins Levantine folk into standard dancehall/breakbeat. Like "Lil Amam Sir," whose bright percussion and stream of bass could only flourish in its many hard-hitting layers while in public. And that means Toumba has thought about his craft in such a way that he wants to engage listeners in a really direct and essential way, and it works well given his inspirations, his aesthetic, and his thoughtful approach to building soundscapes. You can hear it further in "Sa7rawi," which has these dense blasts of bass that feel geared toward shocking the bodies of clubgoers. It's a pace and tone that fits Toumba really well, and he knows how to weave sounds to and fro to influence without ever forcing sentiments. And yet I think that other cuts just feel more entertaining and compelling. "Multipack of Limes" could be a club-stomper for sure, but there's a bit of aural magic here as the repetition builds and recedes, giving a much headier experience. The same nearly goes for "Shurooq:" little editing tricks and sonic interludes take this away from the dancefloor (without ruining that charisma and potentness) into something deeply layered and psychically engaging.
It's not to say that these songs aren't still physically effective; they readily stir such a visceral response. It's just that they reward a deeper listen, and welcome the audience to explore the paths these songs take and not barrel directly toward a profound release. The payoff, then, feels all the more rich for offsetting that initial "pop." Of course, you could just listen to the EP closer "Tidallal." Here, Toumba tosses either "formula" aside for something that builds from slow tones and samples into a rich symphony of folk-tinged emotions and more oversized bass. It is, in essence, the track that ties the whole EP together, and shows that it's less about choosing a speed and instead letting the DJ build experiences. And in the case of this EP, it's an experience that challenges and uplifts its listeners, and rewards their savvy while stirring something altogether more primal. It's not so much intellectual (though it's smartly made), and yet it's not only for whipping bodies into a frenzy. It's all of that and so much more, and the sort of music that never forgets its weird, deeply complicated humanity. And, yes, it could get me on the floor pronto. Listen to it now over on Bandcamp. [Chris Coplan]