It's our Bandcamp Picks of the Week, featuring The Prize's spunky debut punk EP WRONG SIDE OF TOWN, and Shutups blissful all-out noise opus I CAN'T EAT NEARLY AS MUCH AS I WANT TO VOMIT!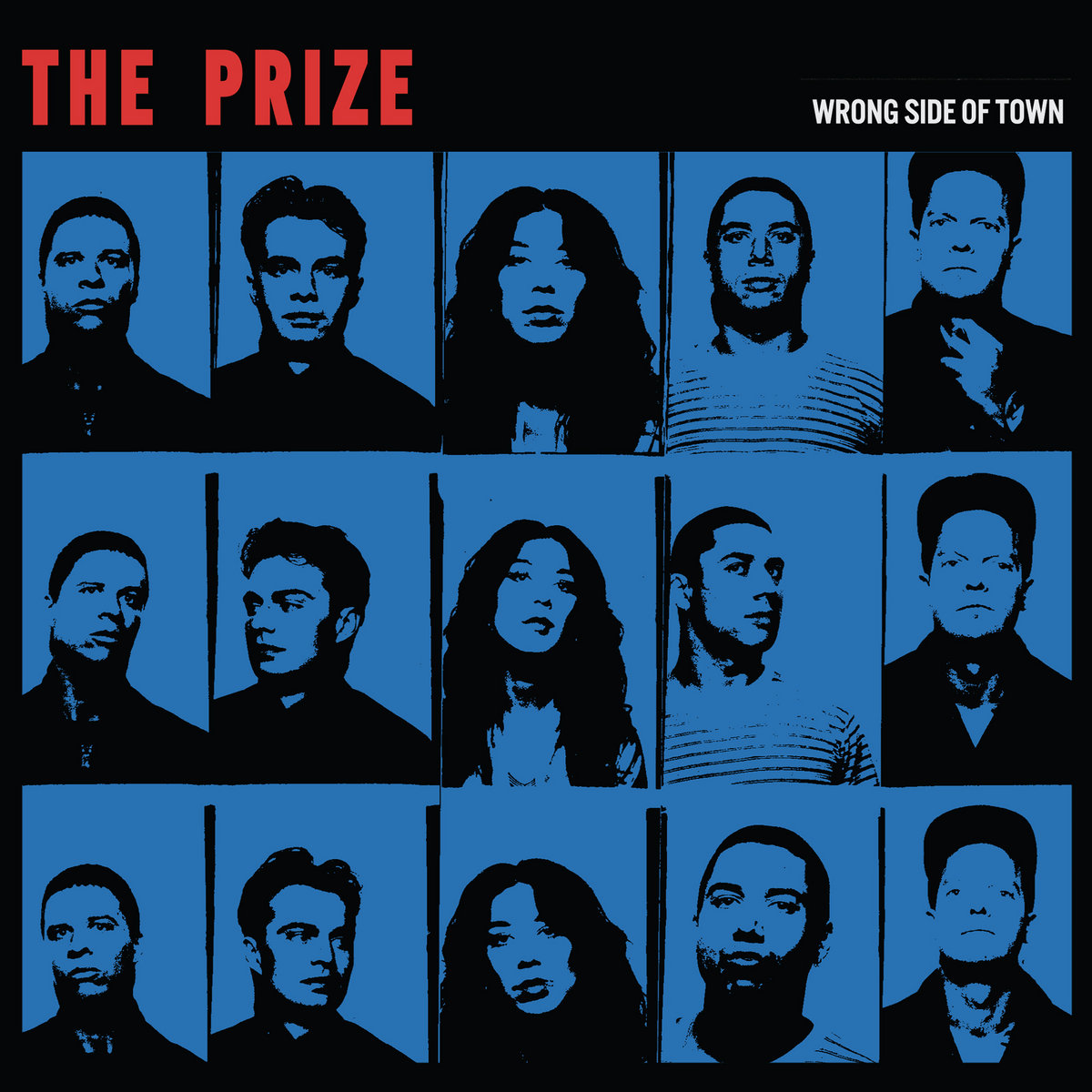 The Prize – WRONG SIDE OF TOWN EP
Genre: Punk, Power Pop
Favorite Tracks: "Don't Know You," "Easy Way Out"
If there's anything that's stuck with me amid COVID—aside from possible long-term health issues and a sharp turn toward leftism—it's pondering its effects on music. More specifically: what kind of music will come from this time, and how will it shape bands as creative entities? Luckily, we have a great case study in Melbourne's own The Prize, who after forming in early 2021, released their debut EP, WRONG SIDE OF TOWN, back in September. And if this band and four-track EP are any indication, punk rock, if not music in general, is in an interesting place to say the least.
On the surface, the band have some clear connections to fellow Aussie acts like The Scientists and The Chats. But it's their commitment to rock that is equal parts "brains and bravado" that truly sets them apart from an otherwise talented crowd. We can hear the bravado in the directness of each cut. The title track, for instance, is about being from those places that swallow folks whole, which seems like an idea ripped from Punk 101. Similarly, "Don't Know You" is about falling out of love and discovering someone's truer self. Each one is paired with sturdy percussion, off-kilter harmonies drenched in hip disconnect, and jangly, unassuming guitars–the building blocks of blistering punk.
To a huge extent, The Prize aren't exactly reinventing the wheel—they're taking it out for a spin around the same neighborhoods of bands everywhere. Is that a bad thing? No, not when you've got the clear passion and charisma to still make seemingly "derivative" songs feel all the more infectious and energizing. If anything, the aforementioned "brains" come from the fact that the band double down on these tried and true formulas. Not only are there heaps of evidence that they work, but something about their presence in the here and now just feels apt. As if what the world needs is brash punk jams about how weird life and love truly can be. But I don't want it to seem like it's just about timing (even if it for sure is), and the band are smarter in other ways, too. "Easy Way Out" seems like the most basic track, but there's nuance to its harmonies and structure that make it heaps more infectious and ear worm-y. Same goes for "Fighting My Way Back:" those lines have so much variation, and they're both a lighthearted chant for the broken and a recognition of how easy it is to back-step for love. It's little moves that make this act seem truly clever in some important ways, and it's proof that it's ultimately about working smarter than harder every time.
I don't think this EP will set the world on fire. But it will ignite the hearts and minds of anyone who finds themself in need of a straight shot of passion and intensity after the last few years. Or, anyone who needs a reminder that it's the simple ideas and sounds that often have the grandest impact. Just don't think too hard, though; hit play and watch the world fall away for 10-ish minutes. Listen to it now over on Bandcamp. [Chris Coplan]
Shutups – I CAN'T EAT NEARLY AS MUCH AS I WANT TO VOMIT
Genre: Bubblegrunge
Favorite Tracks: "Televised Hit & Run," "Sad," "Endless Heaven"
Last year, Spotify, in their nauseating Wrapped feature, indicated that one of my most listened to genres was something called "bubblegrunge," an eye-raising combination of words that had myself and a lot of others pretty confused. Was it post-grunge radio pop, as one Urban Dictionary user pontificated back in 2013? Was it fifth wave emo? Was it rock music with female vocals, as Mannequin Pussy speculated? Gun to my head, I'm not sure that it means any of those things, per se, but in reflecting on it for the last year, it also might just be all of those things. And regardless of the actual etymology, it was a prescient time for it to appear given how many conversations around grunge, both musically and aesthetically, have come since its broader introduction to the music world.
So before Spotify can tell me for a second year that the genre was high on my list of personal music trends, let me wax poetic on what I actually think it might be. To me, bubblegrunge as a concept feels like it most accurately ties back to a December 2020 profile of beabadoobee, the headline of which read "Beabadoobee: the bubble grunge internet sensation." Because, regardless of what I think of beabadoobee's music (I'm fairly indifferent, the Malkmus song is great), I can hear the songs and see the way people talk about it and visualize in my mind a definition. It's something that exists with shiny hooks but scuzzy production. It's spiritually online while harkening back to the pre-internet '90s. It's both a full cycle reinvention of whatever grunge is supposed to look like in 2022 and also every other genre to exist philosophically after it, from noise pop to art punk to lofi bedroom jamming to slacker rock to, yes, fifth wave emo. I think of Mo Troper's GOLD!, or Teen Creeps' FOREVER, or kiwi jr. or beabadoobee or Hoorsees or, sure, Mannequin Pussy. Bubblegrunge is, I suppose by Spotify's silly algorithmic categorization, a sound, but I think about it and compound dozens and dozens of disparate things and visualize something far greater than the sum of its many parts. You reading this might be bubblegrunge. I might be bubblegrunge. Who is to say?
The latest signing to Kill Rock Stars, the formative '90s label that has lived through plenty of grunge reinventions over their 30+ year history, is a band called Shutups. I CAN'T EAT NEARLY AS MUCH AS I WANT TO VOMIT, their latest, is a kitchen sinked compounding of a million influences and ideas and aesthetics, all furiously kicking and screaming (pun intended) to get out of each song. Start with lead single "Endless Heaven," which is delivered with the dead eyed coolness of an Interpol song but by way of Ty Segall, No Age, and a dozen other web surfing rock pioneers. The album is all of those genres mentioned above that seemingly make up and reject bubblegrunge simultaneously; Shutups make a massive point of turning Bush era indie rock into a cacophony of noise rock, a bit of Bloc Party here, a bit of Doves there, massive indie tentpole songwriting but all channeled through a dial up router of modern DIY fuck all energy that make's it nearly indistinguishable from those core elements. You'd call the band intentionally vague if it wasn't conjuring so many emotions in each moment—many songs begin, end, and begin again, the closing track, "A Sack of Knives/Queen Of The Rodeo," in particular is a rollercoaster of ambient builds, twinkling synth pads, blown out guitar rock, and youthful winking. Every year from now on I'm sure a subsect of music fans will get their streaming data and have to question what exactly they believe bubblegrunge to be, but in 2022 I would simply point to Shutups to see the whole thing brilliantly on display. Decide for yourself over on Bandcamp. [CJ Simonson]