Music written by A.I. and some Chicago navel-gazing, it's our Bandcamp Picks of the Week, featuring Stander and Lonely Pirate Committee!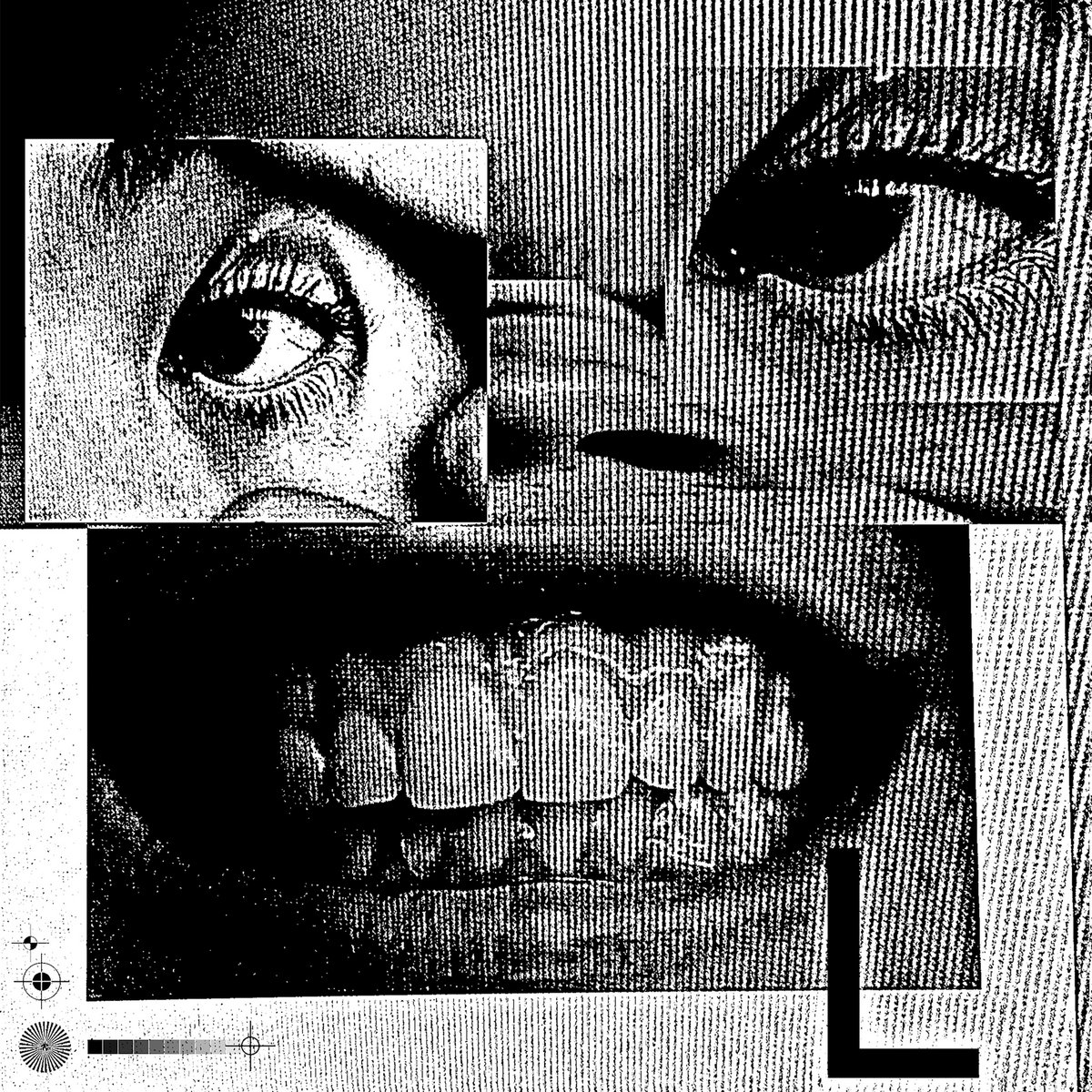 Lonely Pirate Committee – "He Was In The Father" b/w "ODE"
Genre: Rock, Experimental Rock
Favorite Track: "He Was in the Father"
If you've read my work, you know I love gimmicks. I can't think of a much better gimmick than Lonely Pirate Committee. I mean, the name alone is a slice of oxymoronical wonder! Their latest two-track single, "He Was in the Father" b​/​w "ODE," is notable, with the former being recorded by a robot! To be precise, they fed guitar and banjo parts into an "A.I. algorithm" that then recorded "the outro sequence of the song." And the result is… kind of impressive? I mean, the first four minutes of the five-minute runtime are an overwhelming hodgepodge of junk noise, EDM bass, twee vocals, and half-cocked samples. But that last minute, where the A.I. shines, is genuinely enjoyable—a beginner's-level banjo ballad that's as earnest as it is catchy.
I get that A.I. writing songs isn't anything especially new, even if it's still novel. Heck, a bot even wrote an AC/DC song, and another A.I. made a pretty "convincing" Nirvana song. Ever since the very early days of early electronic instruments, artists have been letting these constructs define and/or inspire their musical efforts to one degree or another. Yet the hook with LPC is their sheer earnestness. The duo (childhood friends Pearce Gronek and Fletcher Barton) unironically call themselves a rock band because the "space it leaves for exploration and experimentation." Does that always make for the most compelling music? No, but "He Was in the Father" feels like what it should be: a singular expression from artists with a pure idea of what they are. If it comes across as fun and catchy, or weird and unfinished, then at least you know it feels closer to who they are collectively.
When you factor in the other track, "ODE," the picture of LPC becomes clearer. Because, while it's more focused and deliberate, it shares a similar structure and feel. Does that mean an A.I. is just as talented as Gronek and Barton? Maybe. But I think it says that their approach is so freeform and open, that what they create is just as (for better and worse) uneven, frenetic, and odd. In that sense, they've almost transcended any initial gimmickry, and it becomes clear they're deeply inventive and hugely curious. And that translates to music that feels engaging if not outright enjoyable.
Trying to do a whole EP or even album with an A.I. might be a mistake. But LPC have demonstrated that there's something to this approach, even if it does feel a little sensational. But there's magic here to unearth, and it just takes the right mix of weird and thoughtful to bring it out. Good luck with subsequent musical experiments, gents; may it sound truly good and not like some knock-off Kraftwerk single. Listen to it now over on Bandcamp.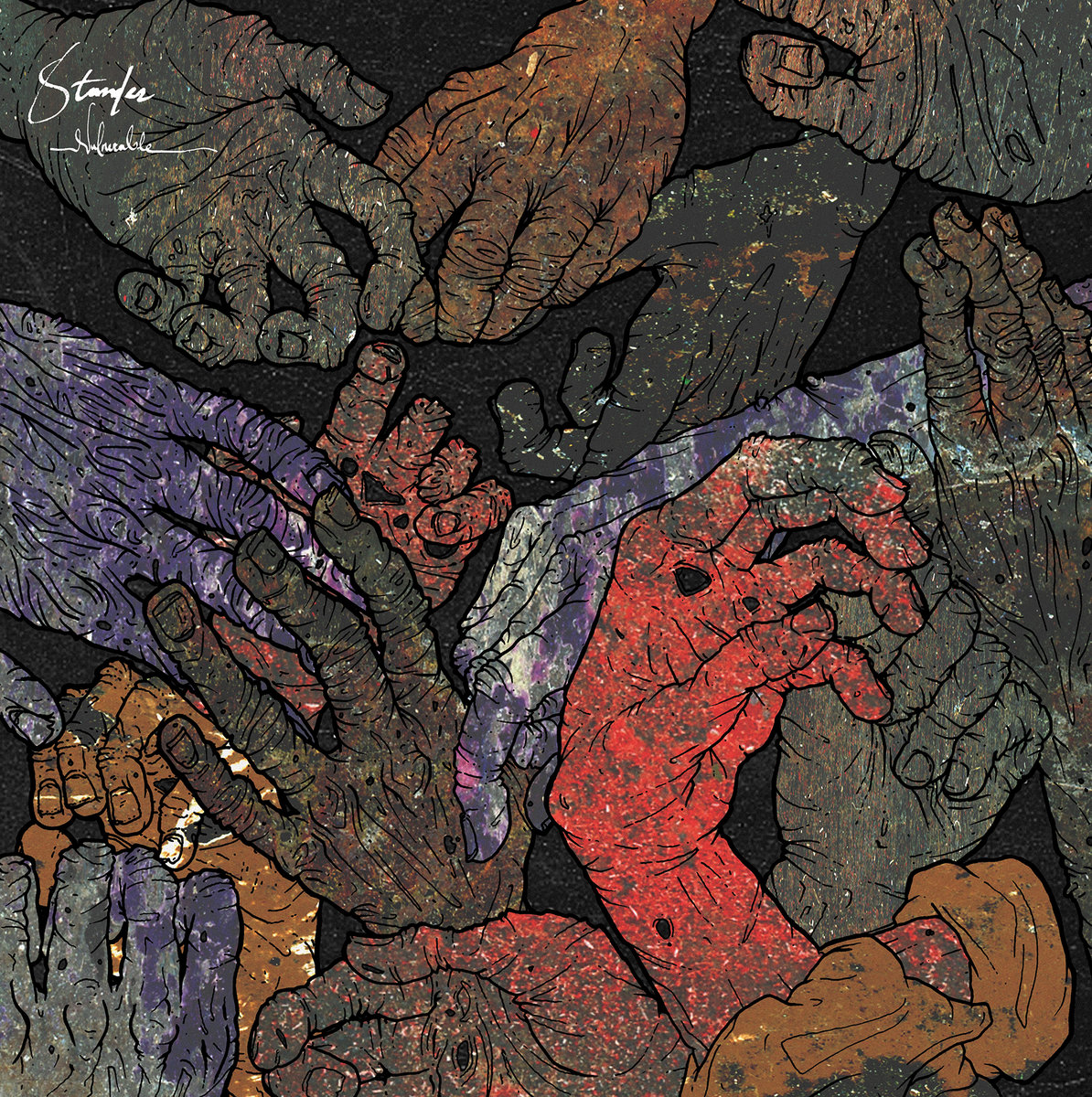 Stander – VULNERABLE
Genre: Experimental Metal, Post-Doom
Favorite Track: "Patience," "Wither"
I lived in Chicago for just three years and, without oversharing, it was a profound experience. I arrived following a divorce and spent my time dating people I'd never make happy (sorry), standing in front of Lake Michigan, and eating so much pizza. Aside from adopting a magical dog, it was a period of struggle in real-time with huge personal realizations and self-growth. I also got made fun of for eating hot dogs with ketchup, but that's my own doing. I mention this only because, where I've never had the language to describe my relationship with the Windy City, I've found it in the music of Stander. The trio's latest album, VULNERABLE, is the best I can muster in explaining my version of that place.
It would be one thing to say that these six tracks would be great to walk around to, because they would. "Wither," for instance, has this great blend of ethereal vibes and deft crunch, making it a great soundtrack for the city's endless sense of kinetic momentum. Or how "Frozen River" captures both the city's slow, sullen nature and how that's often deeply overwhelming. Yet it's more than just sounds pairing with the cityscape—it's how the band approaches the structures and craft of songwriting. There's a clear consciousness and cohesiveness that the trio have achieved, and that results in tunes that aren't just emotional snippets, but are robust compositions that ebb and flow like a proper narrative. Take album closer "Aberrant": it may seem like nine-ish minutes of sonic onslaught, but there's subtext and nuance here that makes it feel so much more multifaceted and deep. It's these beautifully tailored soundscapes that suggest rich sagas without ever harassing or insisting upon the listener.
I get that, to a significant extent, this is just me filling these songs with my experiences—that's true of all music. But what VULNERABLE does really well is facilitate these moments where you connect with the sonics in a deeply visceral way. Once more, take "Patience," which runs for seven minutes and jumps from snarling post-punk to pulverizing metal to gnarly sludge and back again. It may only remind me of driving down Lake Shore Drive amid Friday rush hour, but the song balances an openness and a supreme focus to merit such a specific yet open-ended emotion. It's about finding a way to express ideas both specifically and avoid any such commitments, and to create these little micro-worlds where people feel compelled to open up their emotional floodgates with gusto. Think of it like INCEPTION's whole shtick, but actually feasible and totally satisfying.
My time in Chicago plays regularly in my head—it's how I've come to define my life into my mid-30s. Now, I think this album will join those memories, and I think my reminiscing will be all the better for it. If nothing else, it's a loud enough LP to snuff out the drunken chanting when I lived near Wrigley Field. Listen to it now over on Bandcamp.