It's our Bandcamp Picks of the Week for the week of 5/13/2021, featuring Ben Seretan's CICADA WAVES & Dark Tea's DARK TEA!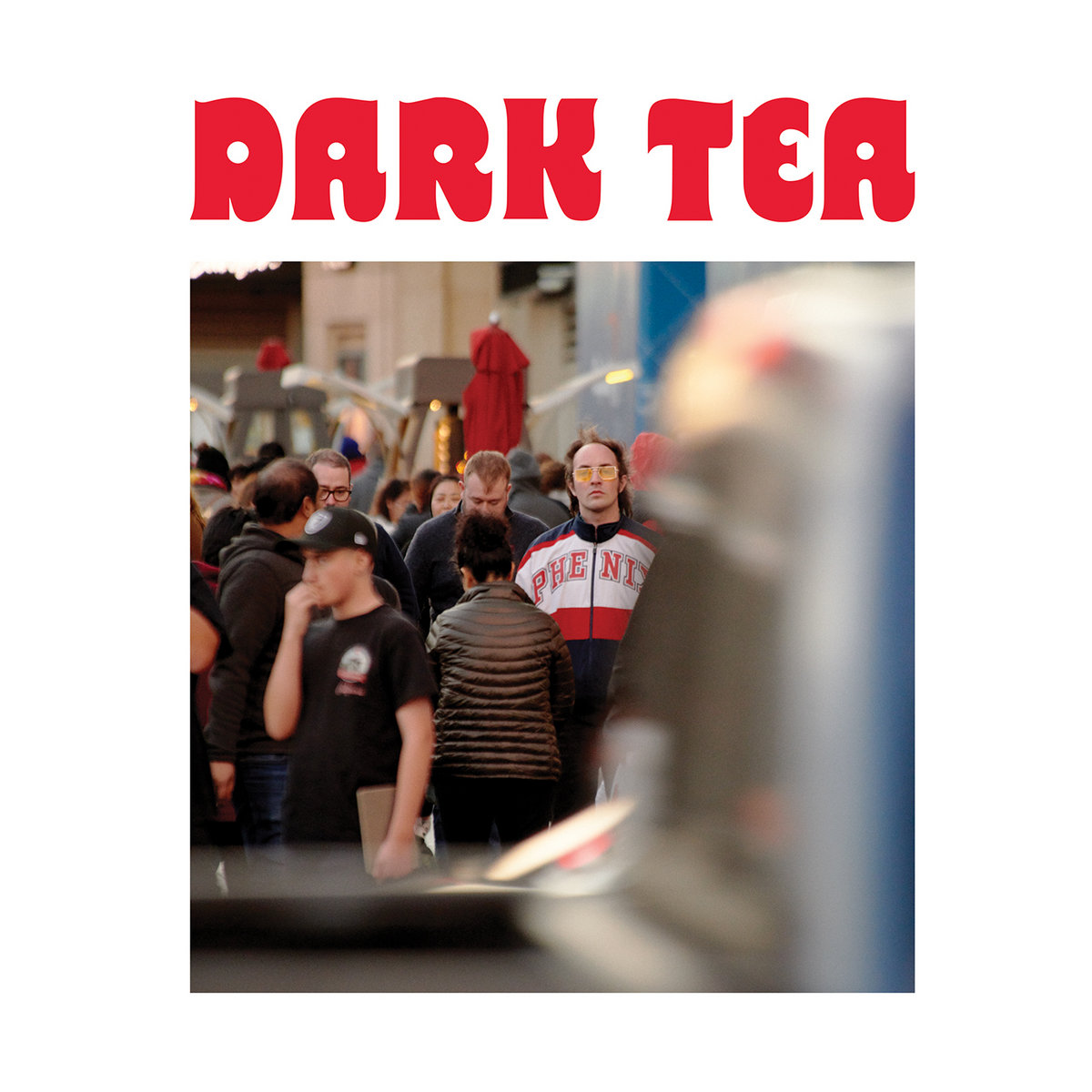 Dark Tea – S/T
Genre: Americana, Avant-Country
Favorite Tracks: "Highway Mile," "US Blues Pt 2," "Down For The Law"
Los Angeles-based musician Gary Canino writes blunt but absurd songs that exist in the grey area between Townes Van Zandt and David Berman. The Long Island-raised artist cut his teeth playing in post-punk bands and directing videos for artists like Current Joys, all the while recording cosmic country odysseys under the moniker Dark Tea. Canino's second self-titled album in as many years, DARK TEA finds his storytelling at its most cinematic as the record's narrators run from the law ("Down For The Law") and get beat up in Italian restaurants ("Highway Mile"). The often funny caricatures of old school troublemakers that reveal themselves over the course of the 41 minute album feel like the work of Martin Scorsese writing a role for John Wayne. 
Tied together by Sasha Stroud's bone-dry analog production, the album's sounds are brittle-but-robust. Hard hitting drums lay the framework for a saloon-ready vamp on the opener "Tears Down the Road," while slap delayed vocal processing rides atop synth arpeggiations and retro electronic percussion on "US Blues Pt 2." Like Bob Dylan's best late-'60s cuts, DARK TEA feels like a record designed to be digested on a romantically dismal New York Autumn day. While the album exudes Wild West energy, its nicotine-yellowed sonics recall Dark Tea's Fire Talk labelmates, like Dehd or Corey Flood. "I'm sorry my ma / I'm sorry my friend / Devils are real," Canino half-vocalizes over minor chords on "The End." DARK TEA plays like the world weary musings of a beaten down criminal, staying up late with a bottle of whiskey before an ill fated showdown in the morning. Check out the record on Bandcamp today.
Ben Seretan – CICADA WAVES
Genre: Ambient
Favorite Tracks: "Cicada Waves 1," "3pm Rainstorm," "Rain And Cicadas"
Whether he's making moving avant-folk or calmly plucking the keys on a concert piano, spirituality courses through all of Ben Seretan's music. The Upstate New York artist found his footing with last year's YOUTH PASTORAL, an album that painted complex lyrical themes on a milk white musical backdrop. Recorded in an unincorporated Georgia town in the throes of the pandemic, Seretan's latest, CICADA WAVES, lets those sparse keys fill the space previously occupied by vocals and baroque arrangements. While the acoustic soundscapes are a stark contrast to its predecessor's percussion-driven songwriting, the two still manage to play as companion pieces, both feeling like they came to life in a long-forgotten shack in the middle of an abandoned cornfield, miles from civilization. As desolate as it is poignant, listening to Seretan's work is like looking up into the vast blue sky on a chilly day.
Resplendent energy courses through every moment on CICADA WAVES. Tied together by the sounds of insects, weather, and creaky room tone, the ambient stillness between the music is as important as the notes themselves. Alternating between melodies and lush chords, tracks like "Cicada Waves 2" and "3pm Thunderstorm" bring to mind artists like Laraaji, Ashra, and even the recent collaboration between Floating Points, Pharoah Sanders, and the London Symphony Orchestra. You can hear a monsoon pouring on the sexily mysterious "11pm Sudden Thunderstorm," while birds and crickets pleasantly chirp in the background of "Fog Rolls Out Rabun Gap." A bohemian spontaneity shines through the record's raw production, but it is spiritually in line with virtuosic 20th Century minimalists like Terry Riley, Steve Reich, and Philip Glass. CICADA WAVES is so peaceful that it is eerie. It feels like sitting in a clearing, listening to Seretan intimately perform these ghostly compositions for you and you alone. Zone out to CICADA WAVES on Bandcamp today.