Happy Juneteenth! We have a few great picks for you to scope for our Bandcamp Picks of the Week, featuring the latest from cursetheknife, Gawain and the Green Knight, and Dorothea Paas! Purchases today on Bandcamp go towards the NAACP Legal Defense Fund! Learn more here!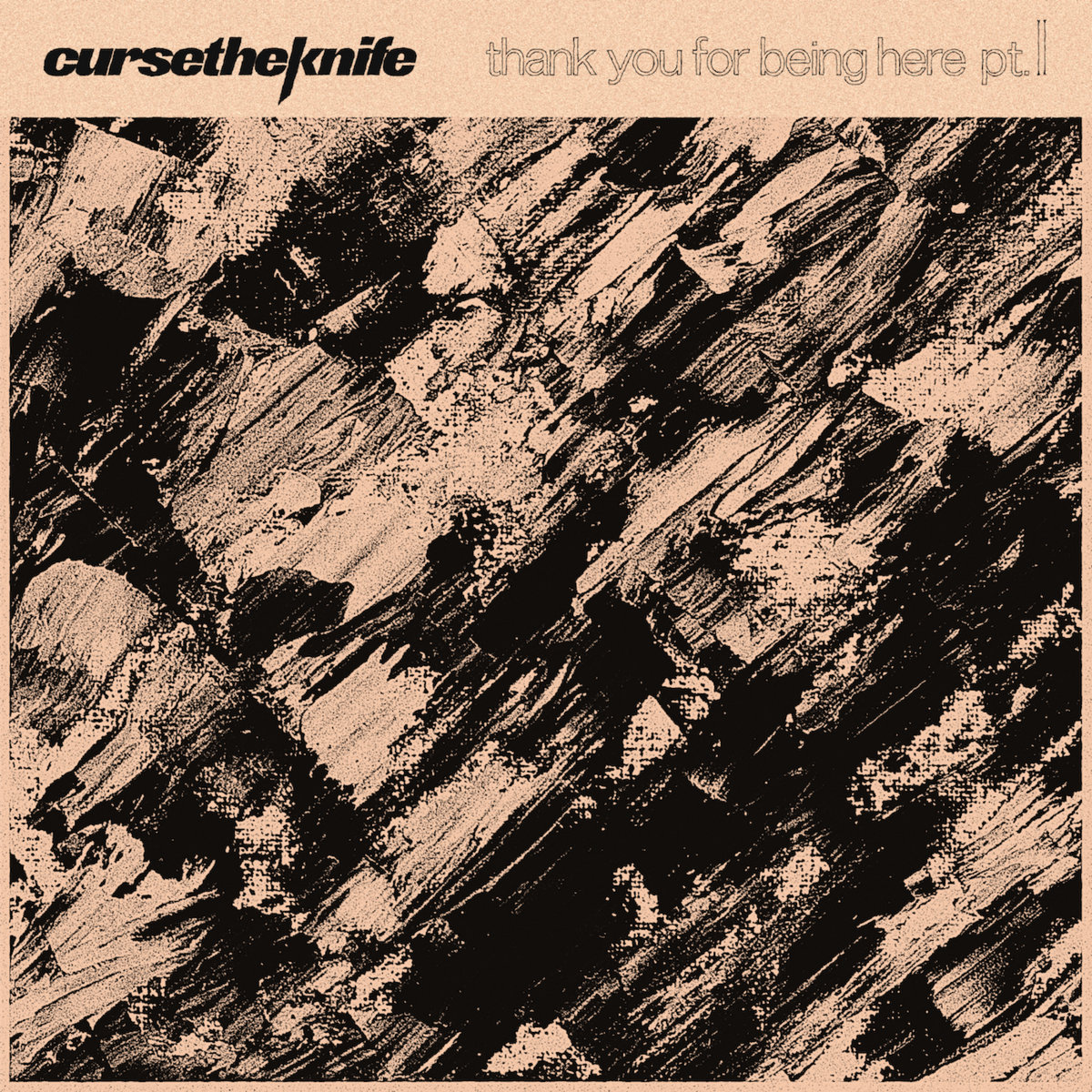 cursetheknife – THANK YOU FOR BEING HERE PT. I / THANK YOU FOR BEING HERE PT. II
Genre: Grunge, Shoegaze
Favorite Tracks: "Feeling Real," "Pissing Off The Neighbors," "cursetheknife"
The squelching wind-up cue of the guitar on "Feeling Real" indicates pretty quickly that cursetheknife aren't slick or technical in the ways that most modern shoegaze bands are—when they throw "grunge" and "alternative" in as genre descriptors next to "slowcore," it's not a catchall tactic, there is a refreshing modern rock edge to their sound. There are moments where a fuckall metalcore and 2000s' radio alt rock irreverence feels like it slips in—as much as this is by and by more Smashing Pumpkins than it is My Bloody Valentine, THANK YOU FOR BEING HERE is as much ZEITGEIST as it is SIAMESE DREAM and, fuck it, that kinda rules. Give me the massive soloing warbles of "Filter" or the tinny late-'90s breakbeat-ing drums of "In Dreams." Their plodding, dazzling wall of noise (Hum-like at times in execution) engages with the grunge aesthetic, and perhaps more interestingly the fallout of its popularity, head on. Give one pass to the massive guitar sound on "We Both Want the Same" and try not to smile, it's both heavy and inviting, angry and devastating. If ever there was a thesis statement, "cursetheknife" feels like the proper calling card, a seven-minute heater that edges for five minutes with playful, whammied-out guitar work before going scorched Earth on whatever metal, grunge, rock, or shoegaze titles you want to ascribe for a thick and intense closing. Recently re-released as one collection for streaming services, but available in two more digestible parts last year on Bandcamp, cursetheknife's THANK YOU FOR BEING HERE will grab you by the collar and shake you—some of the most visceral, hybridized rock music released over the last year. Catch it all over on Bandcamp!
Bonus: scope their insanely fucking gripping cover of Radiohead's "High and Dry" on Bandcamp as well. [CJ Simonson]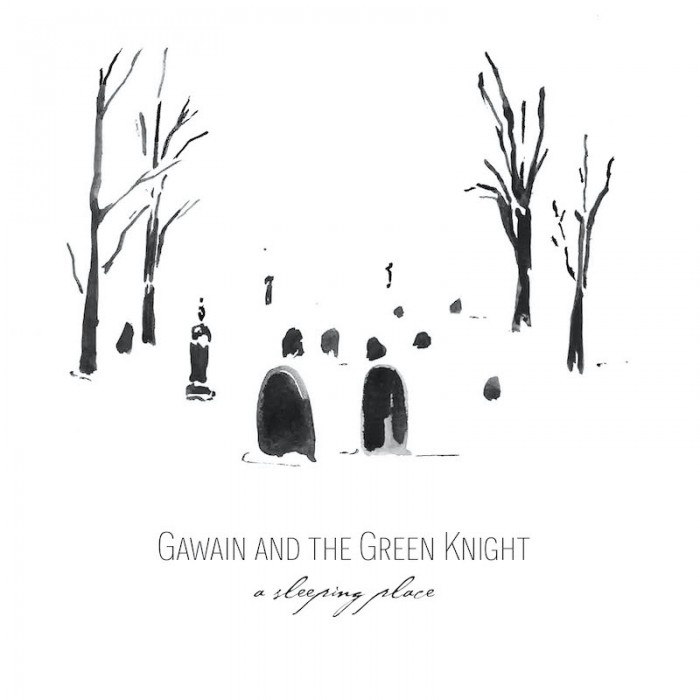 Gawain and the Green Knight – A SLEEPING PLACE
Genre: Folk
Favorite Tracks: "The Dressmaker," "Bridget," "Fingers"
Spotify Wrapped won't be a true reflection of my music listening habits until it can count the hours I've spent crying to Gawain and the Green Knight's 2020 single "Doctor"—how many times I had to dry my eyes at the bridge, how many goosebumps I got just from one droning cello note. At the very least, it wouldn't hurt to stop tracking made-up, algorithmic genres and take note of a very real niche songtype: chamber folk ballads wherein New York City duo Alexia Antoniou and Mike O'Malley vent by proxy through the frustrations of historical tradespeople. Their new EP, A SLEEPING PLACE, provides two examples: "The Dressmaker" who comes undone (and eventually, redone) when her husband walks out, and the carpenter suffering from creative block on "In My Dreams, a Perfect Chair." This all started on their debut EP GHOSTIES and the track "Cartographer," but that record as a whole leaned more toward extravagance and mythology (Caligula, Louis XVI, and Paris of Troy all show up). A SLEEPING PLACE gets its title from the Greek word for cemetery, and it feels like a mirror image of GHOSTIES, trading the mystique of the spirit for some grit of the cold, hard earth.
Compare the narrator of "Caligula" from GHOSTIES ("I wanna be, I wanna be / the tallest wave in the Ionian sea") and the despairing "Dionysus"-worshiper from SLEEPING PLACE ("I don't wanna be, I don't wanna be / in my mind"). Even in a more grounded frame, though, Gawain and the Green Knight stand out from the indie folk crowd in the passion and panache they bring to their characters: the way they summon up the dressmaker's heart-thumping anguish in the pound of drums and bouzouki strummed with the high-pitched intensity of a whistling tea kettle. The most striking thing about this tracklist, though, is that it also has the first song of theirs that could feasibly be autobiographical, no layers of metaphor to speak of. On "Fingers," Antoniou doesn't claim for effect to be a nun or a siren or a goddess, but a mere mortal in love with another mortal in maybe the least-epic locale imaginable: standing by an airplane bathroom. It's there she warmly imagines the two of them as Valdero Lovers, bones entwined in the ground. "I'm going to love you into dust," goes the final, eternal refrain (you should have to say that at your wedding instead of "til death do us part").
There I go again, putting another data point on the tear-up chart. The historical songs work because they draw on the universal threads that connect stories through time, and "Fingers" works by the same principle: what's more universal than the grave? It's a grim, sweet, elegant way for Gawain and the Green Knight to carve their names into this chair they're crafting. They're better bards than to get stuck in the past or limited even by self-set conventions: now time stretches out ahead of them in both directions, ashes to ashes, dust to dust and beyond. Journey into A SLEEPING PLACE on Bandcamp. [Taylor Ruckle]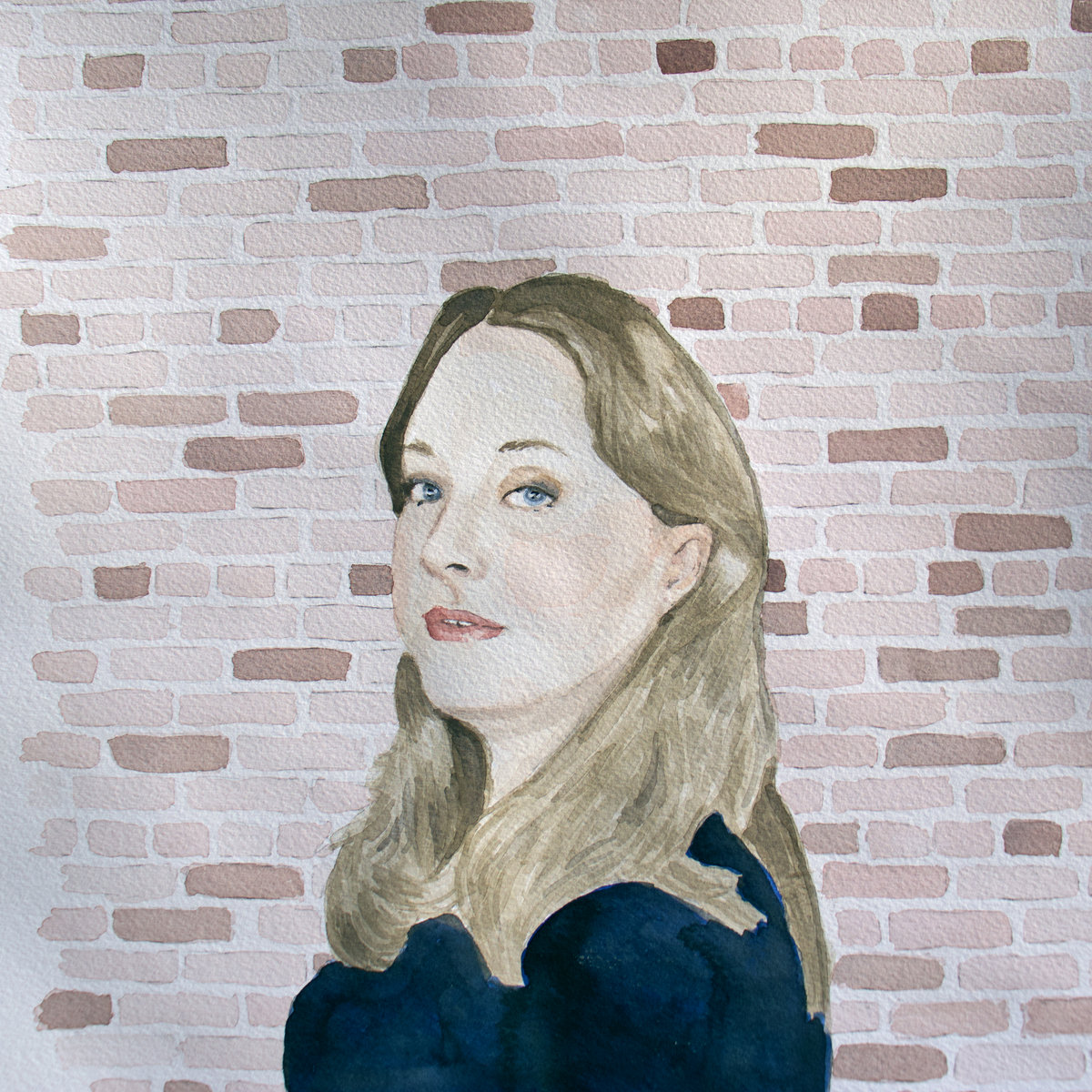 Dorothea Paas – ANYTHING CAN'T HAPPEN
Genre: Singer-Songwriter, Freak Folk
Favorite Tracks: "Anything Can't Happen," "Waves Rising," "Running Under My Life"
Toronto's Dorothea Paas makes chilly, wispy freak folk that sounds like drinking a glass of wine in the final moments before a quiet, cozy bar closes for the night. Having played in acts like U.S. Girls and Badge Epoque Ensemble, the singer-songwriter's full length debut, ANYTHING CAN'T HAPPEN, arrives after years of performing her songs live in just about every imaginable configuration. From house show solo sets to sold-out venues, these stage-tested tracks carry an alluring maturity that simultaneously harkens Vashti Bunyan and Hand Habits. The title track evolves from a soaring-but-gentle indie rock song to a pounding jazz dirge in just over three minutes, while "Waves Rising" is a brooding, melodic psych rock track. Best of all, closer "Running Under My Life" co-opts a Thundercat-esque melody and flips it into an overcast, minor key odyssey. The six-minute track lingers in the ether, like Grouper playing quietly in a foggy Victorian graveyard. Even at its poppiest, ANYTHING CAN'T HAPPEN feels like a long-forgotten '70s tape recording found under a bed at an abandoned commune. Paas' music doesn't wear bohemia on its sleeves, but there is a resplendent, carefree energy to the album that sounds like the product of a magical Autumn road trip through the Catskills. Tied together by golden, cottony analog production, these brittle-but-personal songs are perfect for a contemplative walk through a mossy Northern forest. Dig into ANYTHING CAN'T HAPPEN on Bandcamp. [Ted Davis]