It's our Bandcamp Picks of the Week, featuring some evolutionary modular synth music from Uganda in THE AFRORACK and some steadfast indie pop purity from Diners!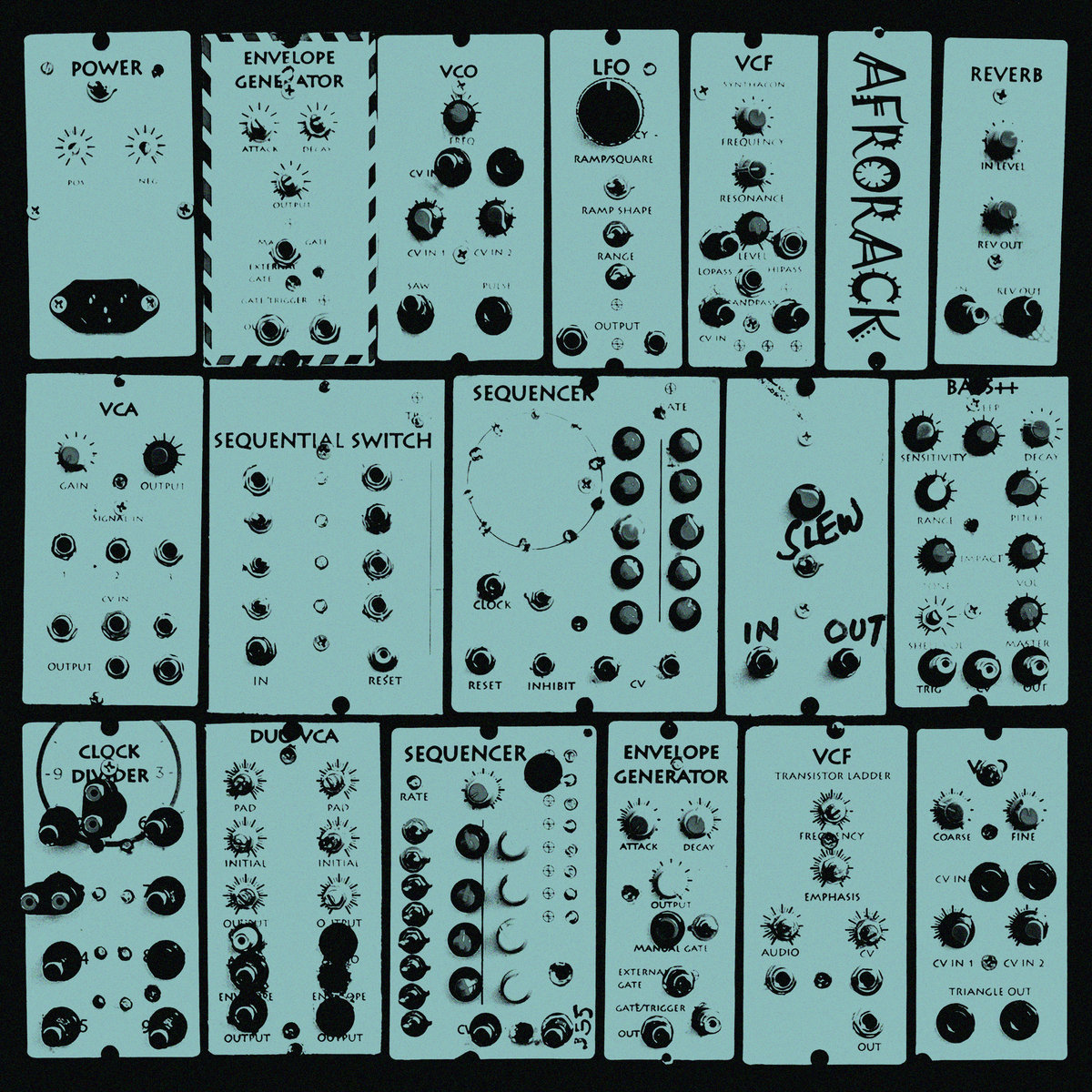 Afrorack – THE AFRORACK
Genre: Electronic, Modular Synth
Favorite Tracks: "Rev," "Why Serious?," "African Drum machine"
Uganda's Brian Bamanya is a sonic craftsman. And I don't mean that as just a flowery compliment; he's the mastermind of The Afrorack, Africa's first "DIY modular synthesizer" described as a "huge wall of home-made modules and FX units." It's overarching presence defines the nine-track, fittingly titled THE AFRORACK.
Early in the record, "Last Modular" feels like the soundtrack to some homegrown sci-fi flick about breakdancing Martians, and you're forced to reconcile with some great beats amid the aural chaos—though the dissonance still feels like Bamanya has constructed the sound with purpose. On the other end of the spectrum is a track like "Rev," which keeps the same DIY alien-punk aesthetic but emphasizes a more directness in its life-like development. It's not so much a "reward," but clearly Bamanya is playful in how he tackles each song, and that feels like a beaming consciousness amid all the bleeps and boops. But it's not as if Bamanya is all about flirtations, as he takes us from the "brevity" of "Rev" into the near-10-minute march called "Why Serious?" Once more, he's quite clever, infusing "traditional" African rhythmic ideas in big ways; the track not only feels all the more engaging and dynamic, but perhaps hints at a larger theme: that this music is deeply alive, and there's a kind of imperfect sense throughout, purveying a suite of ideas and intentions. Bamanya's clearly crafted these tunes to mimic something organic, and that further instance of dissonance (between intention and free-flowing ideas) is a deeply human thing that empowers already great music. And, of course, I can't complete this review without mentioning "African Drum machine," which may be the most groovy and infectious jam you'll hear in some time.
THE AFRORACK ebbs and flows with the uncertainty of a scared elk, and that's exactly what Bamanya seems to have in mind. In that sense, these tracks aren't just a display of humanity and genuine emotion via immaculately crafted and detailed soundscapes, but rather a deliberate and powerful message, one that clearly recognizes the confines of modular synth music and doubles down on the atmospherics and vibes while emphasizing the humanity to accomplish something different. And that something is a record that shows what's capable of the "genre" and what else can be done to make modular synth more readily consumable. Bamanya isn't trying to break new grounds—though he clearly does with an album brimming with life—but maintain his own biases and ideas so that we can see the beating heart behind it all. Even if said heart weren't daring and breathtaking, feeling it around you as the album rolls on is a really powerful experience. In album press, Bamanya says that both humans and synths need "working and eyes and ears and arms" to function—seeing this "sonic person" in action is just as bizarre and life-affirming as that description could ever promise. Listen to it now over on Bandcamp. [Chris Coplan]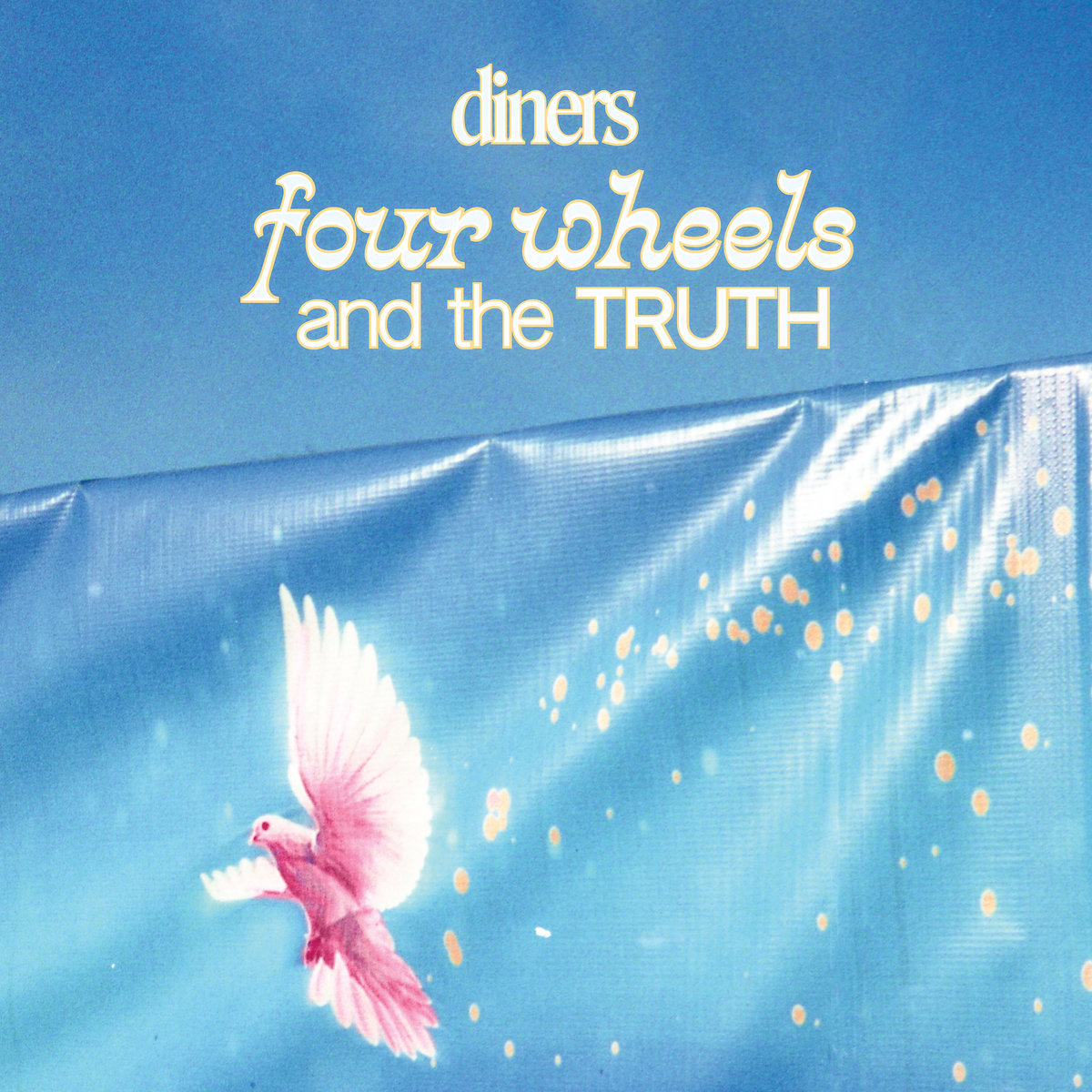 Diners – FOUR WHEELS AND THE TRUTH
Genre: Indie Pop
Favorite Tracks: "Don't Wanna Be Bad," "This Time Around," "Four Wheels and the Truth"
As much as it's my inclination to shout from the rooftops about how popular Diners should be, delivering some of the most playful and succinct indie music of the last decade, I'm hesitant to say Blue Broderick is truly underrated as a singer-songwriter—you'd be hard pressed to come up with a member of the modern DIY scene who is yet to get their full due while still being a musician's musician more than Broderick, and those who have heard her music over the last decade can attest that status is warranted. Airy, vibrant, and orchestral in feel (if not actual execution), Diners make pop music that fuses punk ethos with blindingly tight and glossy musicianship; in Broderick's songs, you can hear those ideas colliding in real time, that bedroom recording mentality being pushed into lush, bright, tactile, and clever little ditties.
If my desire for Diners to be popular comes from anywhere, it's probably the fact that Broderick's consistency is just something to behold. We've certainly seen similarly talented DIY artists emerge with a knack for fusing punk, rock, and pop into smoothed out, concise songwriting, but longevity is not a trait for many of these artists (Dean Engel from QUARTERBACKS comes to mind immediately). FOUR WHEELS AND THE TRUTH, Diners' latest, is yet another intricately made indie pop vessel, one that features more than a few of those musician's musician fans in the credits, including Chris Farren, Ryan Perras, Mo Troper, and Mike Huguenor. A beautifully sequenced affair that moves from layered, spacious waltzes ("This Time Around") to muscular '60s radio melodies ("Half Glass") to fuzzy lo fi poetry ("Out The Door"), the defined atmosphere of these albums is simply second nature after a half dozen releases. Broderick remains a perfect balance of funny, earnest, and carefree. The single "If You've Ever Put A Spell On Me," in particular, showcases Diners' simplistic melodies and cheeky, quick hitting lyrics. As with LEISURE WORLD's "Spinning the Yarn," FOUR WHEELS AND THE TRUTH offers a peak at what this musical template can provide outside of 180-second recordings, and the title track, just shy of six minutes, is a beautiful, glacially paced shuffle, stretched into a hypnotic jam in a way that works beautifully within the Diners atmosphere. I'd be okay with Broderick writing songs for the next Selena Gomez album, but Diners becoming indie famous is the goal, so go check out FOUR WHEELS AND THE TRUTH over on Bandcamp. [CJ Simonson]