It's our Bandcamp Picks of the Week, featuring Arthur King's lavish CHANGING LANDSCAPES (ISLE OF EIGG) and Rose City Band's grounded EARTH TRIP.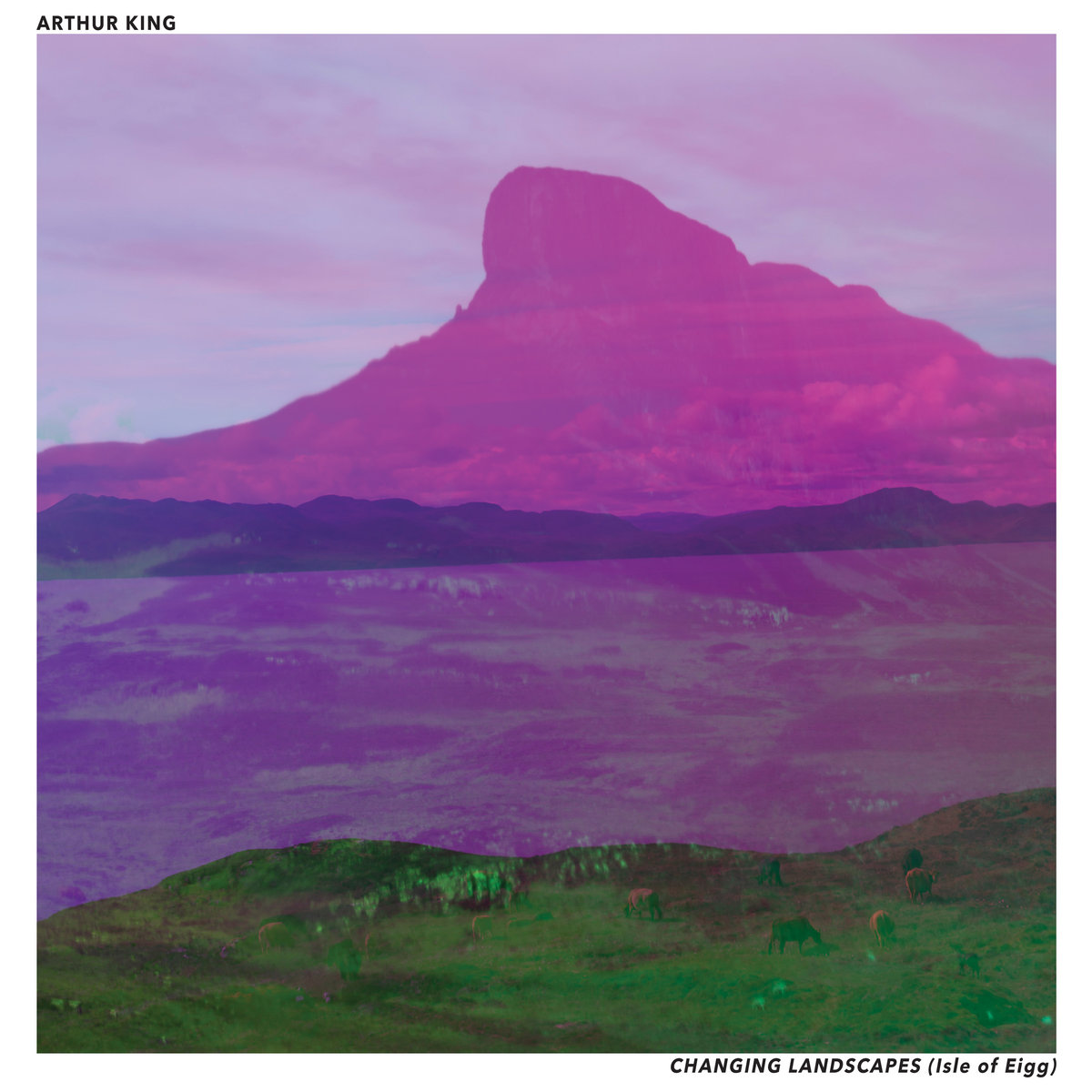 Arthur King – CHANGING LANDSCAPES (ISLE OF EIGG)
Genre: Ambient, IDM, Industrial
Favorite Tracks: "Laigg Beach," "Eigg Electric"
While it's not unusual for a piece of electronic music to feel like it should soundtrack time spent in a minimalist art space, it is rare that an ambient record was composed for an actual gallery. However, for Los Angeles experimental multimedia collective Arthur King, expansive visuals and avant-garde music go hand in hand. The group's latest release, CHANGING LANDSCAPES (ISLE OF EIGG), came to life thanks to the natural topography of a picturesque Scottish island. Comprised of field recordings, the sprawling record is accompanied by a gallery installation that ran through May in the band's Californian homebase.
Toeing the line between ethereal soundscapes and propulsive industrial, it's fitting that the record's cover recalls album artwork from both Autechre and Susumu Yokota. Like the terrain of the titular isle, jagged dance sections are juxtaposed by aqueous compositions. "Eigg Electric" expands from granular textures to bouncy, abrupt IDM that recalls the work of Tzusing or Nicolas Jaar. Opener "An Sgurr" uses dissonant chimes and indecipherable voice samples to lay the framework for eerie synth basses. The piece builds to play like a long-lost outtake from Robert Fripp and Brian Eno's heady 1973 release NO PUSSYFOOTING. Best of all, "Laig Beach" uses oceanic samples to cast a backdrop for bright pianos and crystalline electric guitars.
Periodically, throughout the album's 31-minute runtime, sharp synths and samples cut in and out, evoking the feeling of stepping on an uncomfortable rock in an otherwise idyllic setting. While the record's cinematic companion piece is no longer running, looking at pictures of the Isle Of Eigg while listening to Arthur King is an auditory trip in and of itself. Next time you find yourself on some remote Northern coast, be sure to put on CHANGING LANDSCAPES. In the meantime, buy it on Bandcamp, courtesy of AKP Recordings. [Ted Davis]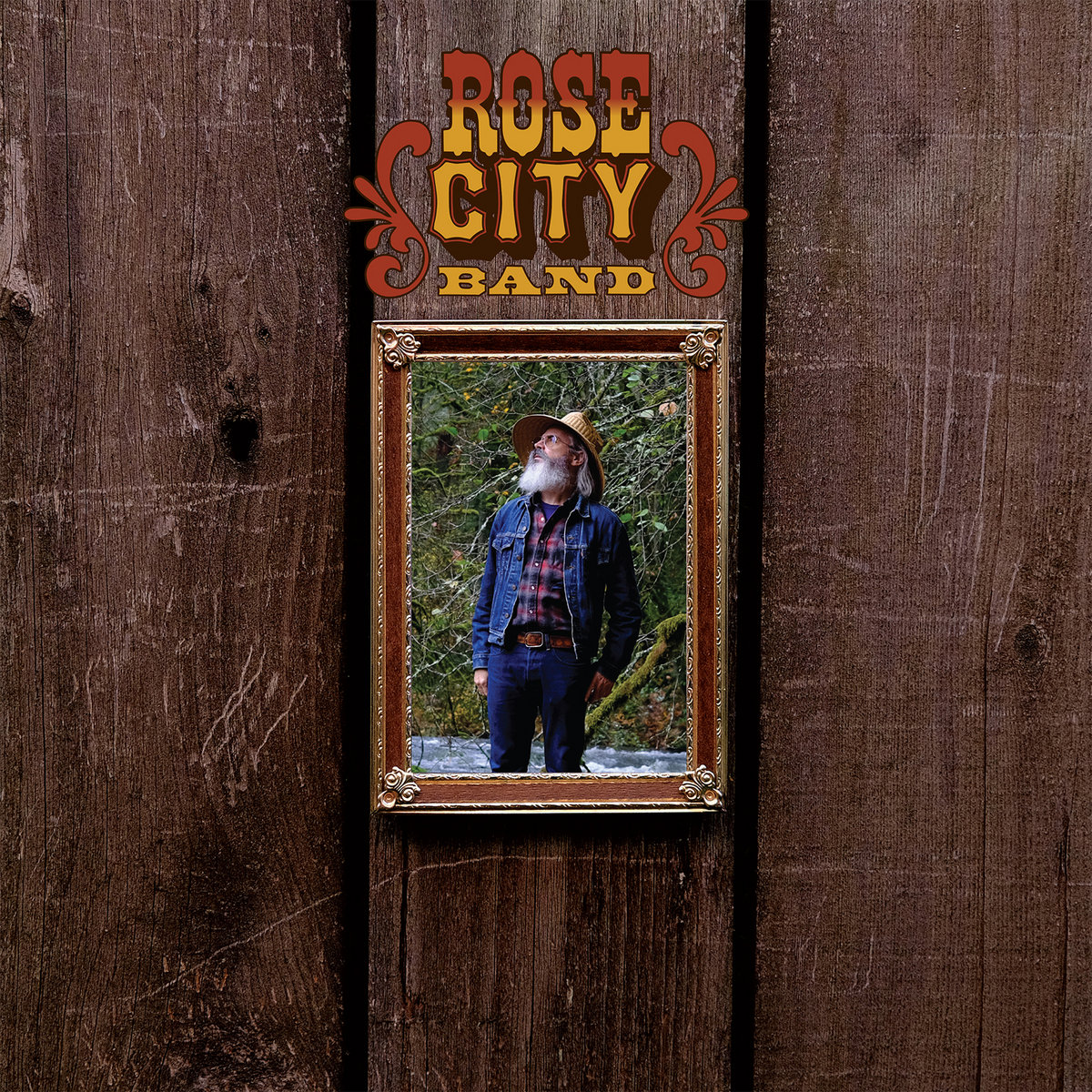 Rose City Band – EARTH TRIP
Genre: Cosmic Americana, Psychedelic
Favorite Tracks: "Silver Roses," "In The Rain," "Lonely Places"
You get a sense listening to the trilogy of albums Ripley Johnson has released as Rose City Band that he could quietly continue to release an album of this quality every year forever. In some ways, Johnson already has been engaging in this lofty musical trajectory—his prolific nature as a songwriter and psychedelic ambassador precedes him in some ways, that auteurist psych rock noodling in both Wooden Shjips and Moon Duo striking and singular. But under the moniker Rose City Band, he gives a smooth, lavish Americana makeover to that guitar tone, grounding his sometimes-soaring, cosmic, spacey ambitions to something far more terrestrial.  His third album in as many years, EARTH TRIP, emerges as Johnson's most palatial record to date, a slow-motion departure from the spritely frolic rock found on ROSE CITY BAND and SUMMERLONG, and one unlike anything else in his larger musical body.
A wooly, plodding series of floating jams, Johnson presents us with an album that's equal parts meditative '70s Dead ballads, PURE MOODS ambience, and modern American primitivism. EARTH TRIP's glacial pace and slice of life hum is refreshing. The opening 13 minutes of the record are soft-spoken, forlorn guitar odysseys. The whispering pedal steel on "Silver Roses" and the dawning harmonica and guitars on "In The Rain" are both spacious, peaceful starts to an album that itself is as much an odyssey of the modern folk sound as a self-guided meditation. When Johsnon does return to some of the uptempo, backyard jams that made his previous work as Rose City Band so earcatching, it's equally slight, the slow, rolling twang of "World is Turning" and "Lonely Places" providing a wonderful ebb and flow to the album, but hardly approaching the more full band sound of past tracks like "Only Lonely" or "Rivers of Mind."
In some ways, EARTH TRIP sounds like Johnson's most intimate record yet, no tall task given the sheer breadth of his career. Fittingly, by closer "Dawn Patrol," Johnson loses himself back into the cosmos he has so eagerly explored for years now, giving us his own weightless "Morning Dew"-type phantasmagoria, an enlightening, funky, rising guitar closing us out. EARTH TRIP may very well be a singular, heavy moment for Johnson musically, but it feels like musically as close as we've come to understanding him yet. You can check it out on Bandcamp today. [CJ Simonson]