It's our Bandcamp Picks of the Week, featuring the visceral rap of Fatboi Sharif and the beach ready heartland rock of Gin War!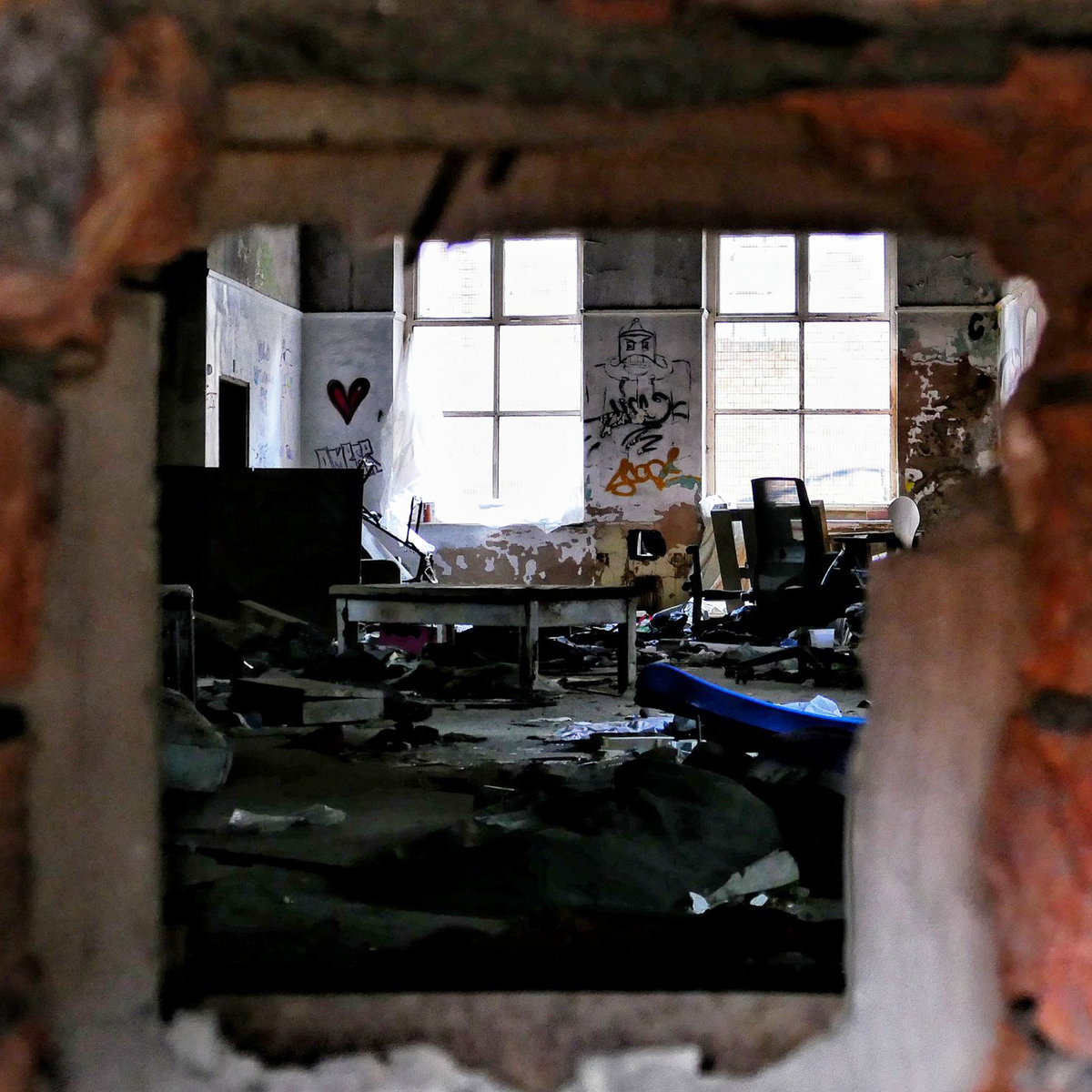 Fatboi Sharif – DECAY
Genre: Rap, Hip Hop
Favorite Tracks: "Ash Wednesday," "East Hollywood"
Beyond music, I write about comics. These days, it's frequently horror stories, which always give me pause. Why do we need horror when the real world is an unrelenting hellscape? But where few stories/creators have satisfactory answers, Fatboi Sharif presents a viable case. The "Garden State Gargoyle" reps pure horrorcore—one fan described him as "early Tyler, the Creator with more maturity and terror…" That's a pretty apt comparison of the 17-track DECAY, as Sharif sets a mood that's equally unsettling and subliminally effective.
It begins plainly enough, as Steel Tipped Dove's production checks every box for genuine horrorcore. We get soundscapes ranging from assaultive bass ("Prisoner Of Jesus") and creepy nostalgia ("East Hollywood") to the downright unsettling (is that kids screaming in "Kingdom"?). It's effective even as it feels a tad one-note. The production here sets the tone in a very deliberate way and it's less interested in anything overly inventive to grab at our psyches. The same goes for Sharif's lyrical output. Yes, he describes his works as "elaborate literature," and he's certainly verbose enough (he's like if MF Doom huffed paint and obsessively read Stephen King), but it's mostly stream of consciousness flow, where we prescribe depth to things like "Cloned reptilians / Murder at 1600," on "East Hollywood." Or, if there's more novel structure, it's poignancy feels overly familiar ("My boo is bashful of the Bible / Prayed everyday / Found joy but remained suicidal," from "The Christening"). Ultimately, the literature isn't the multisyllabic words but Sharif as the vehicle for hellacious showmanship.
It's his presence that not only exemplifies horror tropes but grounds them. Sharif behaves in a way as to make horror less of a reaction to the world's insanity but a way of living truthfully in a maddening world. It's a belief in all things dark and foreboding as the only decent and earnest way to live. That allows him to accomplish truly scary feats, like making the phrase "werewolf sex workers" (in "Green Winged Shoulder Padding") hum with layered intensity. Or, turn cliched lines about THE GIRL WITH THE DRAGON TATTOO into foreboding barbs in "Dimethyltryptamine." Even the "singing" that he offers him in "Designer Drugs" feels charged with a supernatural oomph. He's bought into the gimmicks with such conviction that he's transformed into a Jason-esque juggernaut of spellbinding, utterly jarring personality.
And "buying in" means Sharif's power's can often be tied to the production—"Ash Wednesday," for instance, draws its mighty powers from some poignant interplay. That just further proves this idea that horror isn't a device for viewing the world but a map for survival. That by draping ourselves in the worst of it, we can somehow transcend the blows of everyday nightmares. Sharif is a cult leader for horror as a mantra, delivering sermons from some burnt-out basement to scare us into believing that we can be our own worst monsters. To ground us in this world of horror with the heft and brevity needed to thrive especially amid the darkest days. Amen. Listen to it now over on Bandcamp. [Chris Coplan]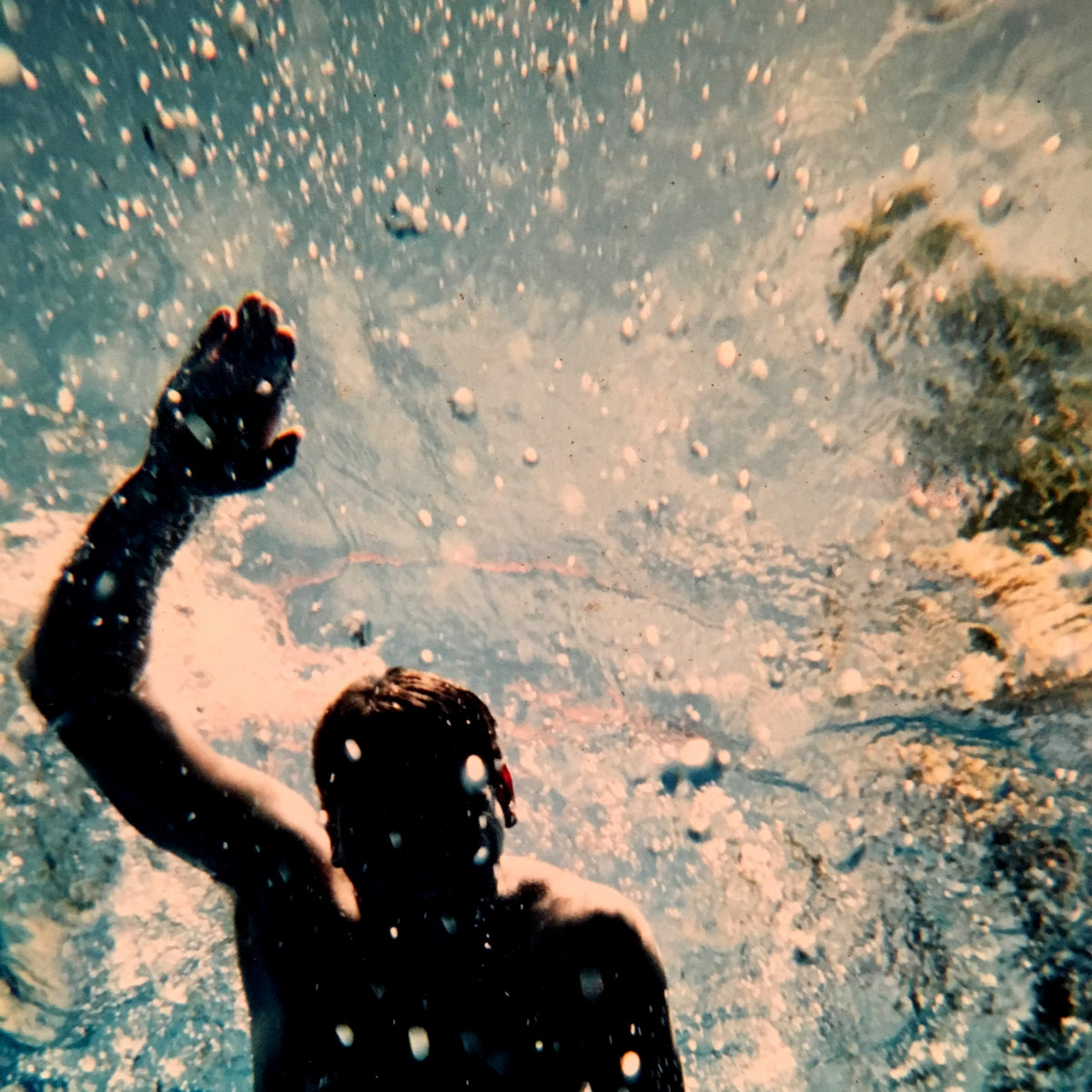 Gin War – TAPPED OUT
Genre: Indie Rock, Heartland Rock, Pop Rock 
Favorite Tracks: "Tapped Out," "Cloudy Day," "My Ocean"
Gin War is from New Jersey, and that's obvious from the first few seconds of TAPPED OUT. There are echoes of Springsteen all over their latest, TAPPED OUT, along other massive sounding rock touchpoints like The Gaslight Anthem and Bleachers. Like those artists, Gin War specializes in bright, pristine heartland pop, and they deliver it in twenty quick minutes, a burst of breezy mid tempo indie that's never too challenging but always satisfying.
Almost exactly one year ago, the band dropped a full-length called BETWEEN EMERGENCIES––their first ever release to hit half an hour in length—but already they've eclipsed it. Gin War's sound is best taken in small doses, as on their first EPs HALF OF A GOOD PLAN and PIECE OF MOON, when they can beg for replays. As such, TAPPED OUT is a bit of a return to form, but it's also something of a new frontier for the band; they push their sound into further corners than before, mostly on the back half, and the results are delightful. On "Destroyed by Happiness," Kyle Carrier's voice takes on a twang and the band tries their hand at a country-inflected take on alt rock; the following "Cloudy Day" has a swing to its bubbly hook never before heard in their catalog. Closer "My Ocean" feels like a boardwalk-ready take on a latter-day Superchunk cut, a warm and jangly way to end the record. On that note, much of this record is a case of form follows function: song titles, beside "My Ocean," include "Going to the Beach to Die" and "Salt." Pick it up on Bandcamp and spin it on the drive to the beach. [Zac Djamoos]