It's our Bandcamp Picks of the Week, featuring winding ambient deep house from Ruth Mascelli and gripping Orange Country experimental rock from Media Jeweler!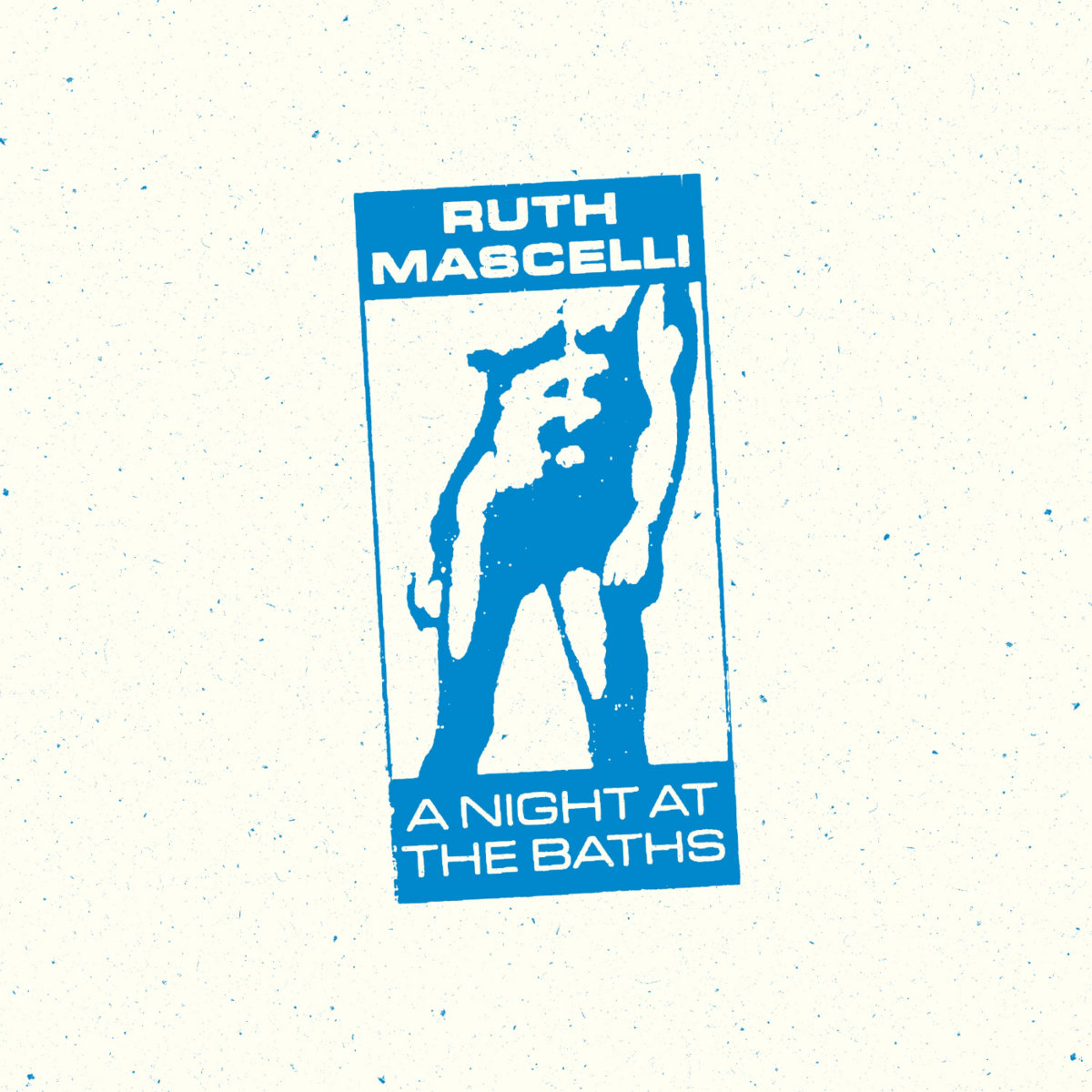 Ruth Mascelli – A NIGHT AT THE BATHS
Genre: Deep House, Ambient
Favorite Tracks: "Sauna," "One For The Voyeurs," "Sunrise"
Ruth Mascelli is comfortable in the dark. They've spent the last several years at the center of Special Interest, a New Orleans industrial no wave group whose sinister fury is due in no small part to Mascelli's dirty synthesizers and primal drum machine rhythms. A NIGHT AT THE BATHS, Mascelli's solo debut, is a far different type of dance record, an exploration of deep house and ambient techno that has flashes of that harsh intensity. However, its proximity to the dance floor feels different. While you can hear Special Interest's most provocative tracks from the back alley of the bar, echoing through the open door over the sound of the smoking section, Mascelli's focus forces A NIGHT AT THE BATHS to the front of the DJ booth.
"I think of each individual track as it's own room or physical space," Mascelli writes in the liner notes of the album. "Some may be lonely, some crowded, but I tried to leave them open enough to walk around and explore." A NIGHT AT THE BATHS is sequenced in a way that makes walking from room to room feel natural; as the night progresses, the darkness evolves, equally as kinetic as their past work with Special Interest, but far more intimate. The moments of undeniable physical fervor come on side A; "Sauna" sends a piercing synth rhythm across a percussive, temperature raising seven-minute heater that would have any rave reaching a boiling point. "One For The Voyeurs" offers the record's most conventional house beat, a sparse body-swaying build, while "Libidinal Surplus" is a sounding alarm that explodes with skittering drum loops. But on its back half, the late night finds the club clearing. A series of foggy ambient cuts turn the ecstasy into a sober(ish) clarity. Swelling drum machines give way to droning, quiet builds, with the penultimate track, "Sunrise," offering the light-of-day revelation the record deserves. A NIGHT AT THE BATHS is a worthwhile journey through the gloom, and Mascelli emerges as an excellent guide. You can check it out over on Bandcamp. [CJ Simonson]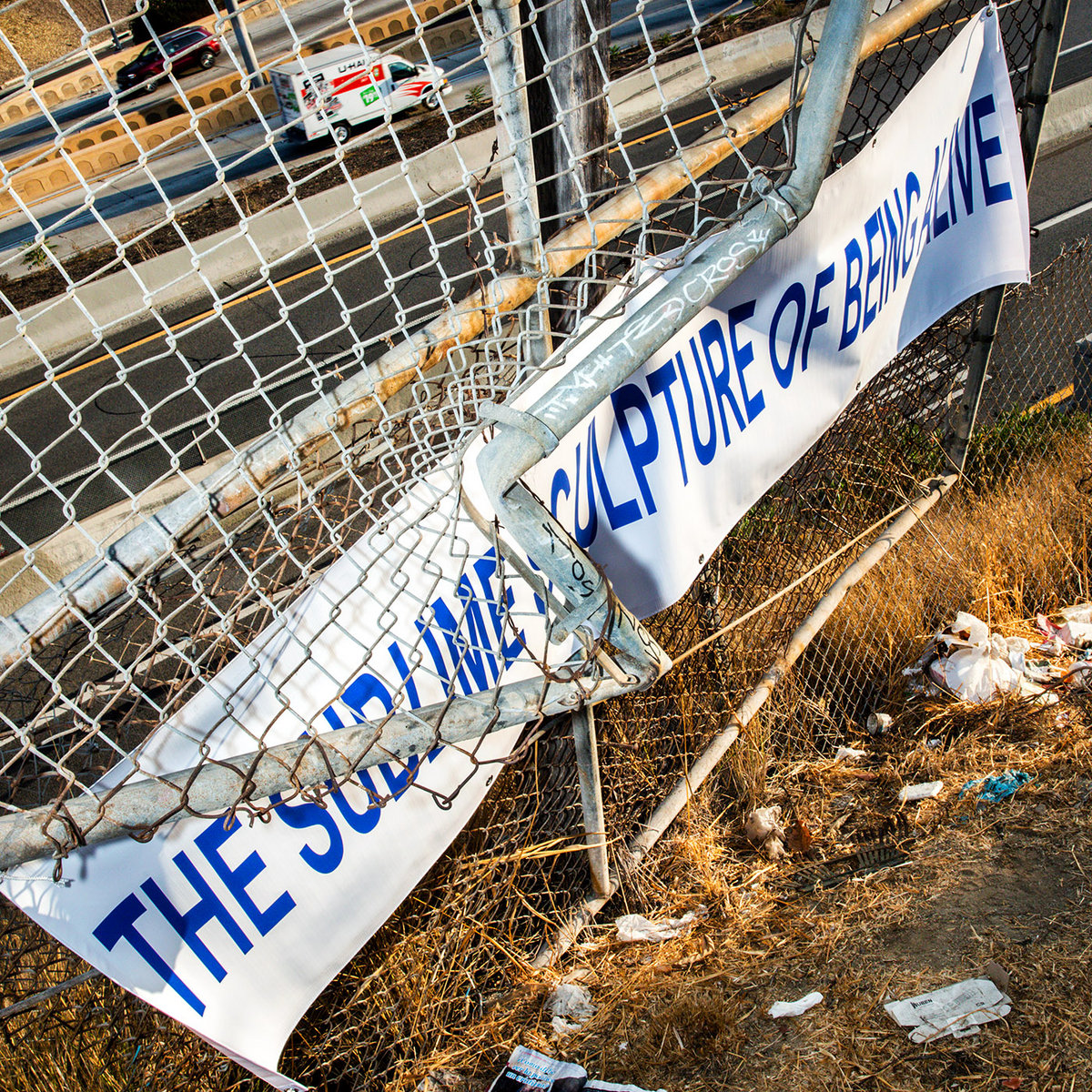 Media Jeweler – THE SUBLIME SCULPTURE OF BEING ALIVE
Genre: Post-Punk, Experimental, Garage Rock
Favorite Tracks: "Brushstrokes," "3D Printer," "Tightrope," "Stuck"
For years, Media Jeweler have quietly dominated a bizarre corner of Southern California's punk underground. Founded in Orange County in 2013, the act's freaky take on sweaty rock and roll didn't exactly sound out of place in a scene pioneered by groups like Thee Oh Sees and Ty Segall. However, the band put their own spin on time-tested musical traditions, infusing garage with elements of acute math rock, chaotic jazz, and minimal post-punk. Their latest, THE SUBLIME SCULPTURE OF BEING ALIVE, tests the band's limits, while simultaneously honing the style that Media Jeweler have been exploring for nearly a decade. Falling somewhere in between Ween, Wire, and Jay Reatard, it's a churning, disorienting album that feels shaped by the types of DIY spaces you wish the coolest kids in town would tell you about.
Recorded over the course of three weeks in Omaha, Nebraska, THE SUBLIME SCULPTURE OF BEING ALIVE came to life in a shitty studio plagued by leaking water and inexplicable ambient noises. You can hear the impact of the band's chaotic surroundings in the album's urgent, spastic arrangements. On "Middle Ages," swung, intricate grooves and muddy guitars obscure barely perceptible lyrics about chain mail and other Camelot-inspired ephemera. "These are the new middle ages / Burning books / And people selling fictions," singer Sam Farzin belts in a David Byrne-esque bellow. With its chiming riffing, "3D Printer" brings to mind a lost cut from Television's MARQUEE MOON. Dabbling in ominous post-rock, "Stuck" plays like a wintry Slint track pumped full of octane. As a whole, THE SUBLIME SCULPTURE OF BEING ALIVE feels like the product of musicians working around clammy hands and paranoid minds.
From front to back, the album is overwhelming and discombobulating. It reminds me of the first time I stumbled upon a Lightning Bolt live video as a confused middle schooler exploring a weird corner of YouTube. After seeing Media Jeweler perform a cavernous, dimly lit live set beneath a bridge by the Los Angeles river, though, their music started to make a bit more sense. THE SUBLIME SCULPTURE OF BEING ALIVE is the West Coast's answer to the post-post punk that's emerging around the world from acts like Crack Cloud, Drahla, and Strapped Ankles. Slimy, queasy, and sometimes down right gnarly, the album captures the brutalism of California's dried out river beds, filthy water supply, and sun faded streets. Buy it on Bandcamp, courtesy of Fire Talk. [Ted Davis]